Oct 25 2018 Thursday, 8:00 am
Anak sulung saya, Abang bertukar umur to 17 this year. Gitu lah, dedulu korang tengok dia masa umur 4, 5 years kan, tetibaaaaaaaaaaaaa skang dah 17 taun.
Cuma routine tahun nih, sejak yang kes accident bicycle awal tahun till now, tetiap bulan ada check up ngan doctor. Tetiap bulan gak lah aku kulu kilir ngan dia layan for hospital check up thingy (bapaknya teman awal2 tahun nya check up je, pastuh campak kat mak nya to settlekan)
this year gak (just less than a month after his birthday nih), will sit in for SPM. Besau exam tu bang.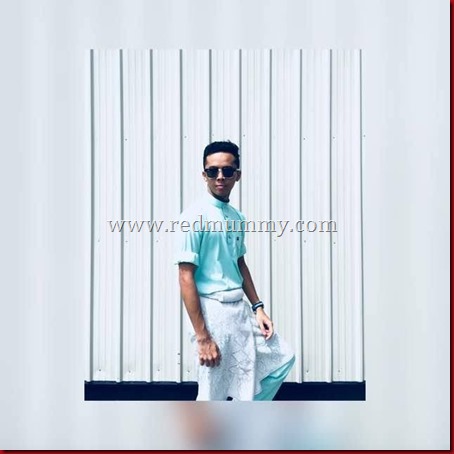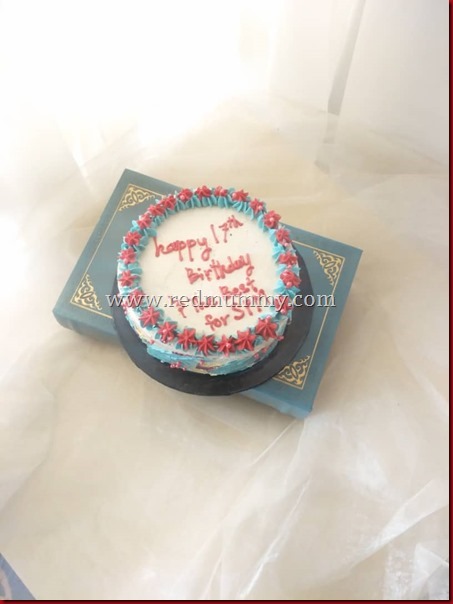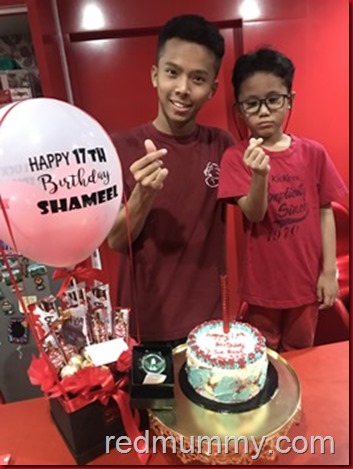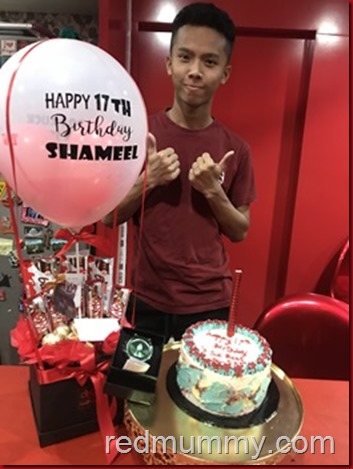 Sama macam kakak gak, his both parents takde kekongsi adiah kek ke hapa bagai, we are on our own lah. Ai tempah the birthday cake from the same baker (few birthdays dah for my family aku pakai service Flavox Patisserie. I tak amik large size pun kek nya, coz just for birthday makan purposes, kekita je yg makan gitu kan. I pun ada gak tempah the baloon choc set tuh, semua delivered a day before his birthday.
Kek abang tu, ada dramanya. The baker Sarah deliveredkan masa aku kat hospital nak buat check up. So turun naik le kek tu aku mengusung, mana ngan tangan lain ada benda lain nak dipegang. Gitulah anak nya birthday kan.
I got him a new wallet gak. Kakak pulak adiahkan abangnya jam (she bought from Melaka 2 days before his birthday). Shan hemm…shan tukang sibuk jer for bergambau. Nanti weekend baru kita pi  birthday dinner bila dah complete cukup 3 beradiks ni (to wait for Kakak balik from the hostel).
Walaubagaimanapun Abang, doa dari mak mung ni yang paling penting. Hati mak mung ni gak, jagalah memolek. Jangan dinitik2kan airmata mak ekau ni sangat, dahlah mak ko ni bang sedang dilanda badai. Biarlah jadi anak/abang yang dicontohi adik2nya, soleh mu dalam solat dan perintah Allah. Berkat hidup kita, adalah dari suara kata dan doa mak kita ni gak ye Bang.
Awak gak lah nanti nak jaga mak awak yang memakin kertu ni, nak bimbing adik2 awak gak nanti. To guide them to the right path.
Eh panjang lak ceramah. Oh ada gambar Zeeshan tu pakai spek, ha nanti kita sembang pasal magnet akak yang dah jadi mat spekie tu yek.
Happy Birthday Abang, the best for your SPM too, insyallah. 23rd Oct – 17 years old.
Meaning to say, awal tahun depan makpak korang nya wedding anniversary yang ke 18 tuh…hmmm
Comment:
5