Jul 26 2016 Tuesday, 9:00 am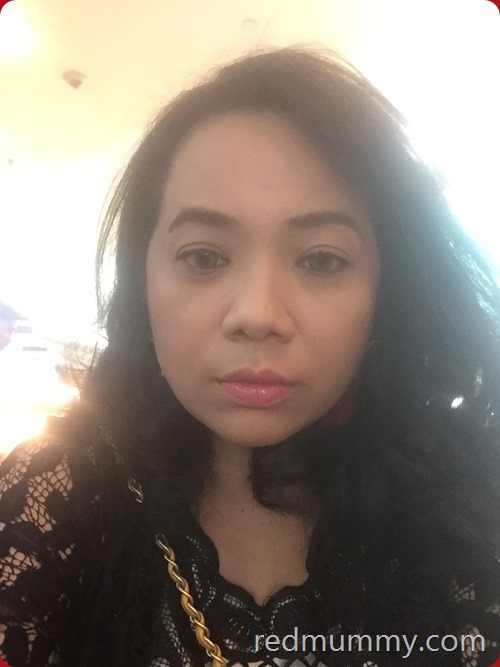 Hi hello assalamualaikum…
ada ke orang baca blog akak lagi ni? hiks…
ai nak cerita about my dysphagia. Itu le penyakit yang akak dok hadap sejak now dah 4 weeks lah.  Dysphagia is difficulty or discomfort in swallowing, as a symptom of disease. Kepayahan dan kesiksaan untuk menelan makanan mahupun minuman. Food tu logic le gakkan, ini air pun susah. Kesian kan hehehee….
How why? Kita go to that lelater lah coz I m still on going treatment lagik gak. Apapun bila recall balik it was during the bulan puasa, sebab kita puasa so akak takde la bother sangat, makan minum pun masa sahur and berbuka tu kan, but dah memang terasa sangat masa tu. Kalau makan if 10 suap le let say, 2,3 kali suap akak tercekik. Kalau kita tercekik pun lawannya ngan air kan, kekdahnya ngan air pun tercekik gak.
Jadi masuk minggu kedua untuk raya tu, lagi worst lah, masa tu lagi terasanya. Jadi abis cuti raya, first day kerja tu gak petangnya akak pi clinic. Doctor kat clinic macam very sure akak dah kena dysphagia but to confirm tu akak kena pergi specialist and hospital ler kan.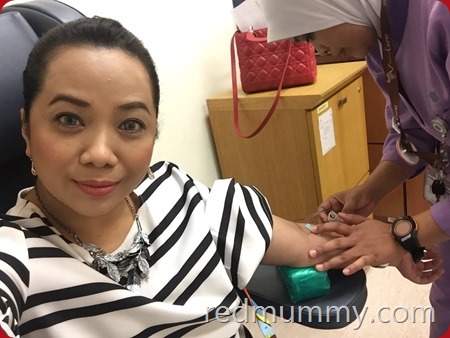 So the next day nya, masa kat opis my luck dapat gak lah the slot noon tu jugak at Prince Court. Lari register bagai jumpa Doctor and kena buat blood test bagai. Tunggu setengah jam, depa couldnt get the right tube (for special case), so kena balik and depa suh datang semula at 3pm. Sambung lari kerja balik opis and bila datang balik terus buat blood test. The next one terus kena pergi buat nerve conduction test, this was about 21/2 jam. Omang sakitnya lahai, bila tang kuasa tinggi power letrik maknek tu ler…
Nerve conduction test is lso called a nerve conduction velocity (NCV) test–is a measurement of the speed of conduction of an electrical impulse through a nerve. NCS can determine nerve damage and destruction. During the test, the nerve is stimulated, usually with surface electrode patches attached to the skin.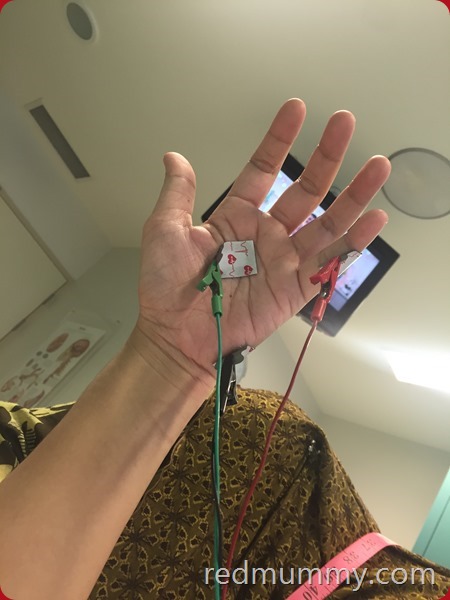 Akak pernah buat ni dulu tapi kat muka, long time ago bout 6 years ago dululah, tapi this time around kena buat kat whole badan…ada part tu sampai terlelap tapi hujung2nya sakittt…sampai akak dok cakap dik dahlah dik, tak tahan…2 orang lab ladies tu pun sian gak tengok but no choice ler kan.
Habis sudah tu, akak kena pi satu lagi bahagian yang therapy kat bawah tu, buat booking slot untuk the next day nya. Ingatkan nak habiskan hari tu but jam pun dah 5 lebih so kena tomorrownya, akak beli dulu all these kinds of foods, hard and moist and drinks untuk bawak jumpa the Speech therapy. Bukanler jumpa speech ni nak suh akak belajar bercakap pulak bagai tapi dia nak tengok the digestion bagai…so kena buat semua test2 ni dulu baru Doctor leh go further.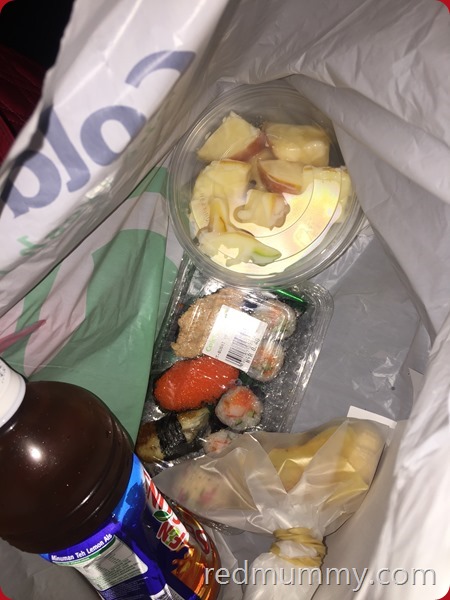 Sushi, kuih raya, fruits salad and ice lemon tea ni antara yang akak bawak lah untuk dia tengok camne susah ke hazab akak menelan. After few tests and memakan minum she confirmed that memang akak ada part of dysphagia and before that I have to meet Dr Kuljit pulak. He s an ENT doctor, he used to look after my sinus, pun 6 years ago.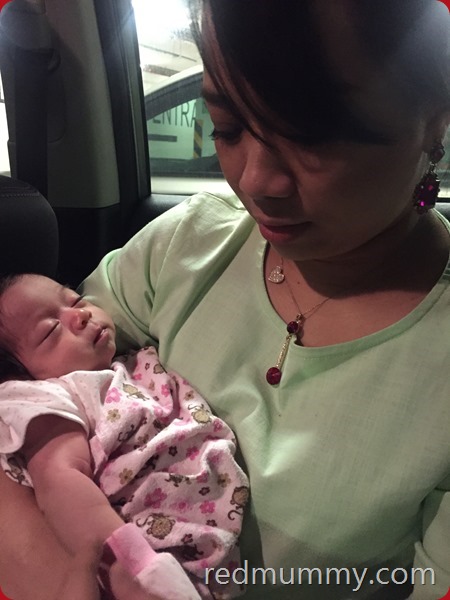 oh masa lunch break tu jugak akak dapat lari tengok my bff's baby, kat parking Prince Court kebetulan anak sulungnya ngah check up ngan doctor hahaha so kita dating dalam kereta jer…lawanya sedap bau baby, Hannah Tasneem.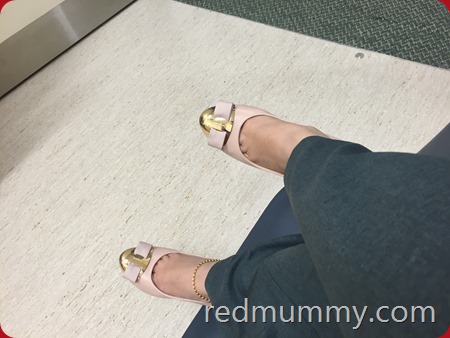 habis selesai episode tu sume untuk 2 hari, jadi takde perubahan kan. So the next Mondaynya akak kena pergi lagi. Pepagik dah lari pi kerja dulu, then rushed pergi hospital, buat registration for 2 doctors, then pergi jumpa my 1st doctor ENT. Sesambil tu akak punya sinus pun menjadi balik yelah dulu pun buat baloon sinuplasty dah over 6 years so memang macam kembali semula sangat. From meeting Doctor Kuljit, for my sinus is fine, tu akak dapat nasal spray lah but related to dysphagia, he wants me to go and meet Datuk Dr Ryan pulak.
Ye gitu ko kan…berpass2 dah akak merah ko ni hahahah…from one doctor to another katanya.
Went down dulu, ada masa akak pergi amik ubat dulu (menunggu dock amik ubat pun lama haish!!), pastu terus akak register untuk slot with Datuk Dr Ryan (i got the slot untuk petang tu jugak). Alang2 tu yang akak register, tu belum lagi nak cakap nak dapat GL bagai segala, hish tertekan kengkadang. Habis je dapat ubat, terus rushed back pi jumpa balik Doctor Hamidon.
My nerve test punya result memang ada 'goyang sikit'…sikit je lah. My blood test, can only come back to me after 3 weeks, depa had to send to Australia. begitu sekali yek.
Settled sini ngam2 lunch break, lari kejap around there amik some stuff and balik opis to have my late lunch with my bff.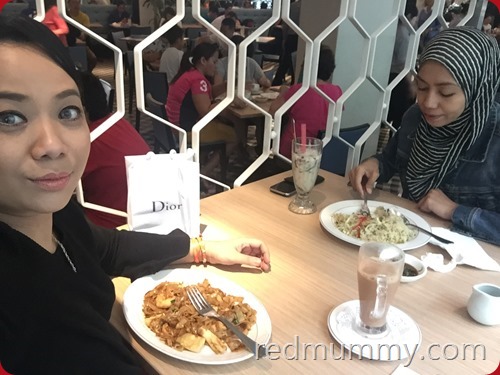 Pompuan yang hanya aku boleh jumpa 2,3 kali setahun sahaja…wanted to take leave to spend time with her but my schedule tak boleh sangat so late lunch pun jadilah. I got a birthday present from her, Dior lipstick and Dior highlight powder. Both products memang so miracle, super best. Thank you Ima love u. Then akak abis makan tu terus sambung naik kerja, but turun balik at 3pm coz I have an appointment at 330pm tu kan.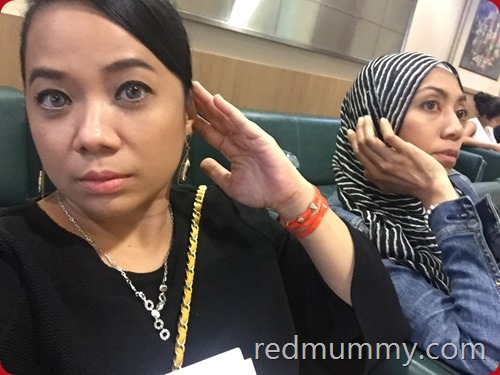 heret pompuan ni sama, she temankan at the hospital. Tunggu agak lama gak lah, biasa ler ada doctor yang on time tengok kes ada doctor kita takde luck, memang kena tunggu lama. So from here Datuk Dr Ryan confirms that aku kena buat endoscopy.
sigh…yang tu ok ler lagik. ada satu lagi option dia nak buat, tu nangis akak kang…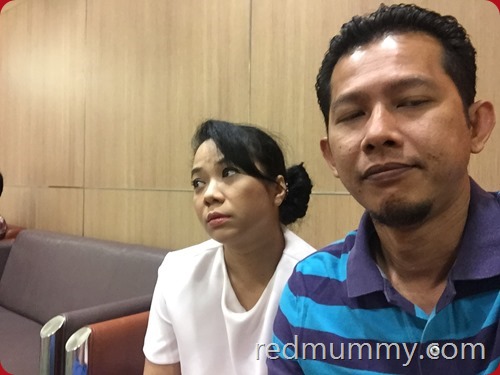 Jadi endoscopy session kena buat the next Wednesday nya, tak boleh ler tunggu lagi, kang lagi lambat banyak dramanya. Meanwhile no changes on my dysphagia, masih sama. So untuk pertama kalinya suami temankan (all these while memang aku pergi sendiri jer) ini pun aku tak suruh pun but dia offered himself hahahaha gamaknya kang balik dari spital takut aku weng weng kot.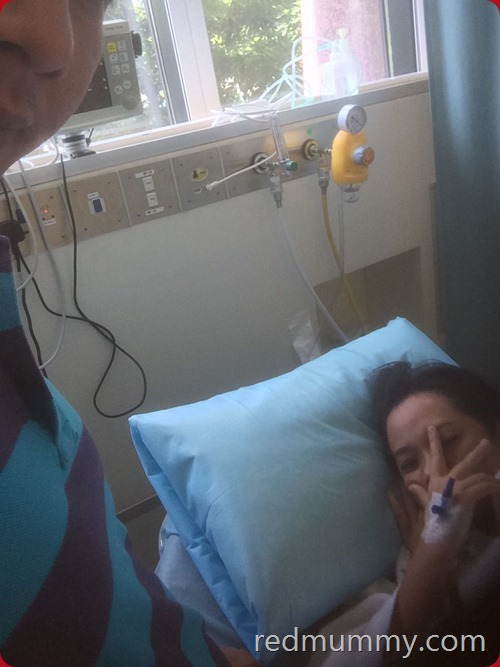 What is endoscopy? Endoscopy is a nonsurgical procedure used to examine a person's digestive tract. Using an endoscope, a flexible tube with a light and camera attached to it, your doctor can view pictures of your digestive tract on a color TV monitor.
Hari tu akak patutnya ada divisional punya raya but for the first time kena skip, dah berangan nak pakai baju ngengelip ler ngan lashes melentik hahaha takpe ler, health lagi important kan. Pagi tu masuk, RD tunggu luar, so expected lam 2 1/2 jam patut akak dah settled le kan and dah boleh bangun. Tak sedor hapa pun. Full bius dia bagik, abis tu dah dia rodok lam tekak bagai kan.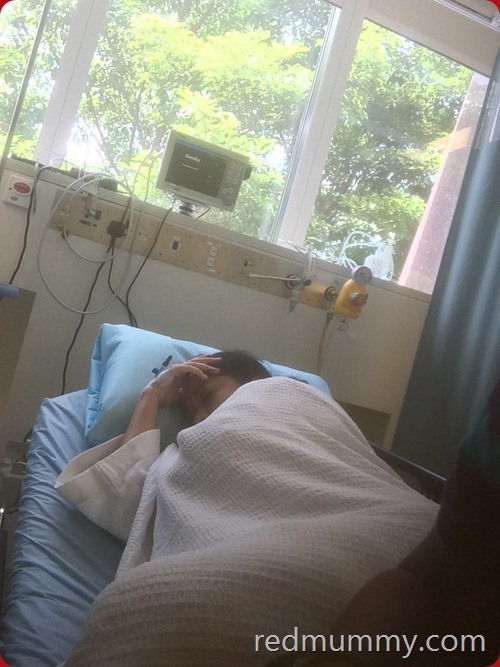 Sedar pun bila laki aku dok tetiba dah kejut, terus makan, staff nurse ada bagi sandwich and air coz akak kena puasa dari malamnya tu kan. Sama je siksa nak menelan hahaha….so lepas tu jumpa Doctor and he couldnt find anything through endoscopy. But he took some samples ler and akak kena datang balik on Saturday.
Dapek medical leave terus on that day and balik rumah buat keje, masak bagai segala. My last meal that day was at 4ish pm gitu, and esoknya akak boleh rasa lagi the food dok kat hujung tekak. Macam tu le setiap hari masalah akak, liquid je went down tapi for food kena flush ngan air pun siksa. Even minum air pun walaupun dia turun tapi hazab sangat…..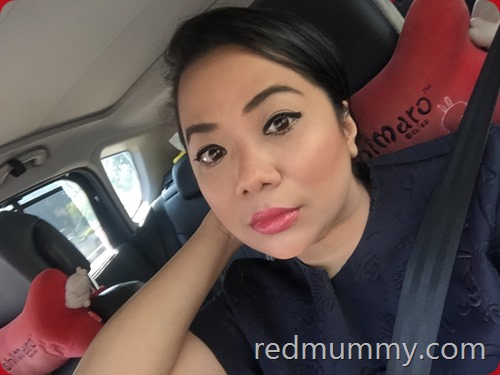 My session was on Saturday morning jadi tak nak le gak bawak kids, pun husband temakan. Ingatkan kena pergi sorang which I dont mind gak hahaha but dah dia nak gi sama. Yelah kita biasa independent kan.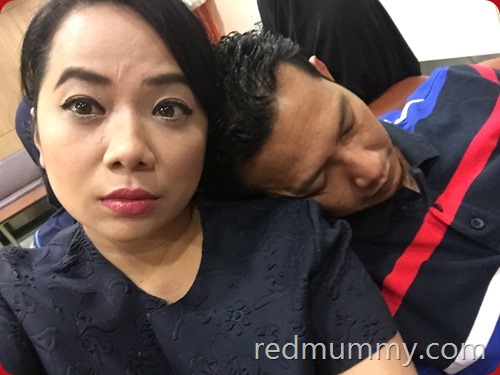 lamo gak menunggu, pakcik sebelah dok main chess online, melentok2 sedap ke main….dapat je slot ngan Dr Ryan, nothing can be found from the samples (which is very good news lah) so he wants me to do something yang 2nd option akak cakap tu. Yang tu akak kena awake and sedar untuk dia masukkan the whatever dalam tekak kerongkong akak untuk tengok akak swallow. Which my answer is big no ler kan. Sedangkan ubat induce dulu pun Prof Zainul masukkan kat bawah tu pun akak dah sepak dia. Hahahaha….
Tapi tak major ler, if I dont want, is fine coz from the sample dia tak jumpa apa. Which is memang related to nerve gak lah, dan bermakna kena go back to my first doctor. My frens sume suh buat jer, amboi bukak tekak ko yang kena rodok bolehlah cakap senang.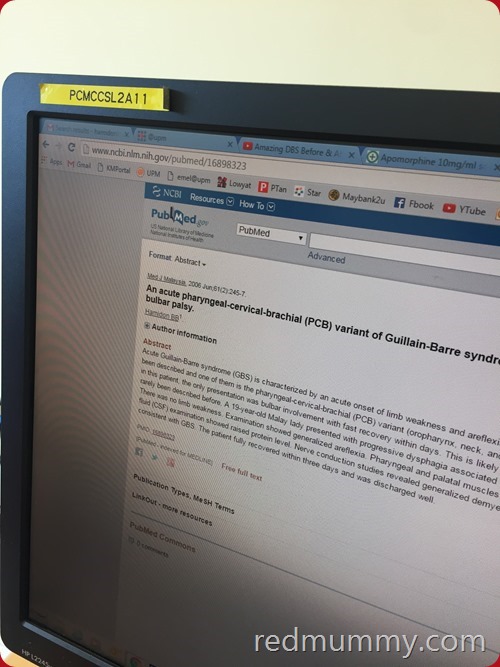 Hari tu gak, akak mintak slot untuk Prof Hamidon and alhamdulillah dapat. He showed again his study on one Malay girl (she was 19yo back then), can read through link here http://www.ncbi.nlm.nih.gov/pubmed/16898323
An acute pharyngeal-cervical-brachial (PCB) variant of Guillain-Barre syndrome presenting with isolated bulbar palsy.
Abstract
Acute Guillain-Barre syndrome (GBS) is characterized by an acute onset of limb weakness and areflexia. There are a few rare variants that have been described and one of them is the pharyngeal-cervical-brachial (PCB) variant (oropharynx, neck, and proximal upper limb muscles). However, in this patient, the only presentation was bulbar involvement with fast recovery within days. This is likely to be the milder form of PCB that has rarely been described before. A 19-year-old Malay lady presented with progressive dysphagia associated with nasal voice for one week duration. There was no limb weakness. Examination showed generalized areflexia. Pharyngeal and palatal muscles were markedly weak. Cerebrospinal fluid (CSF) examination showed raised protein level. Nerve conduction studies revealed generalized demyelinating motor polyneuropathy consistent with GBS. The patient fully recovered within three days and was discharged well.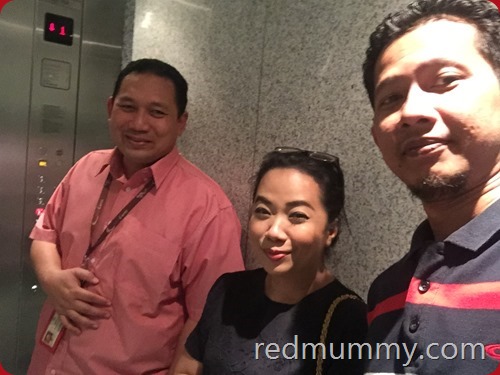 This is Prof Dr Hamidon Basri. So to conclude. there s no medicine for my dysphagia or whatever it is called. Why? got to wait for my blood test from Aussie tu. How? pun the same answer. My plato skang is masih lagi status yang sama. Already 4 weeks dah kan. I m seeing him again and Dr Kuljit for sambungan sejarah2 dysphagia akak lah ngan sinus (ini dah alang2 sekali jalan). Jadi tiada ubat, kena cuba baik dengan sendirinya. Tu pasalnya walaupun sedang gumbira riang ria hari raya, bila tang makan tu kesiksaan sangat.
I dah tak makan while driving anymore coz takut kena attack lagi, but bila makan pun, air is a must wajib ada. I dah tau a bit how to control untuk tak nak tercekik or sort of, ada le caranya but itu bila kena attack ler, kalau tak nak kena tu pun boleh but sangat menyusahkan dan melambat heh. Family n kenkawan pun siksa tengok aku makan hahaha tu ler orang kata kang lagi senang diet. Kononnya kan, ada le kurang sikit berat tu turun but tidaklah mendadak.  My tekak memang rasa full (coz the food tak pernah nak turun habis), but my perut akan lapar termasuk jugak my mind so itu sume mainan ler. Lagipun manusia kena le makan.
I hope plato tu akan turun coz ari tu janji Doctor patutnya after 3rd week dah stabil semula but ni dah 4th week kan. Masuk minggu ke 6 aku dah kena jumpa semula, jadi I shall update back on my dysphagia story, insyallah the next time. My case is very rare and i m the chosen one. Orang dengar pun macam kelakar but tu lah, Allah pilih saya coz saya kan istimewa 🙂 .
Comment:
7