Oct 10 2019 Thursday, 5:00 pm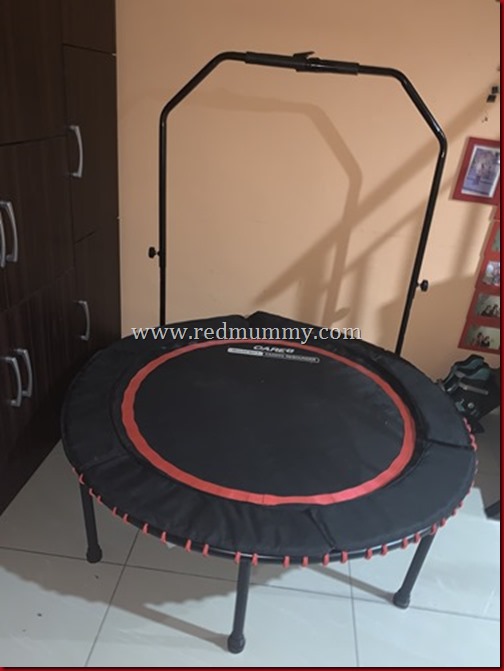 Selling this, pakai alahai, bape kali je pun. N it comes to sesakness to the house. Kalau dulu sis boleh la lelompat, but now memang tak lah.
So those looking for trampoline , suka exercise kat rumah, nak mengurus hah this is for you. I bought at one Fitness Concept Pavillion around RM800-1k++ I think, but selling at RM500. It comes with the supportive bar. Boleh bukak katup lah if nak buat car to car transfer. Ini bukan yg ko lompat dia bergerak bagai kay, ni mmg statik and sangat sesuei or you yang into sports, indoor at home.
Please wassap me +6019 320 6264 if keen to buy. Oh i think the sizing is 55#.
Comment:
1