Jun 15 2016 Wednesday, 9:00 am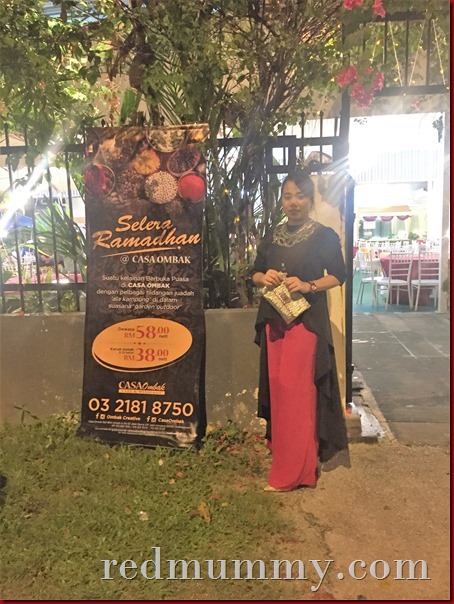 Dah masuk minggu kedua kita berpuasa, so last weekend sempatlah pergi menjamah dan menjamu selera dengan menu berbuka puasa ala kampung di Buffet Ramadhan @ Casa Ombak. Tahun kedua berbuka di sini, harus datang whoihhhh walaupun patutnya akak dah ada planned lain.
U like my black baju raya? tapi dah pakai di awal Ramadhan, ok i ll tell you a story about it sok sok.
So ok, this time buka puasa yang kena repeat wajib setiap taun is at the Casa Ombak.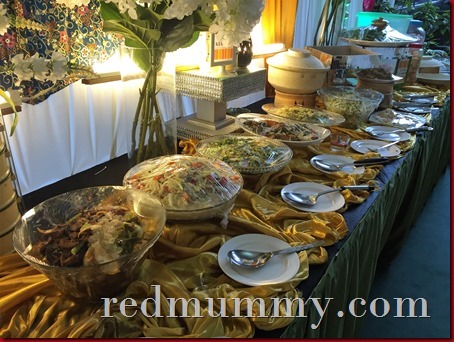 hish hish, masa ni aku pepusing ngan Zeeshan, member asyik merayu mintak cabut peplastik tu sume, tak sabar nak makan. Tau la ko tak puasa dikkkk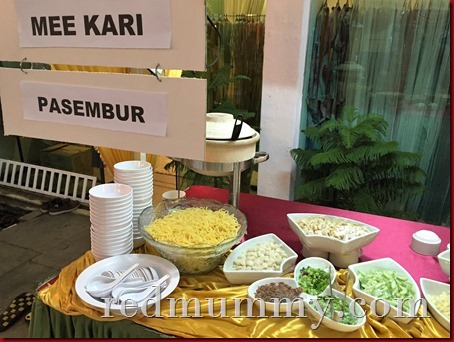 Mee kari ni aku ngan kakak berlawan2 makan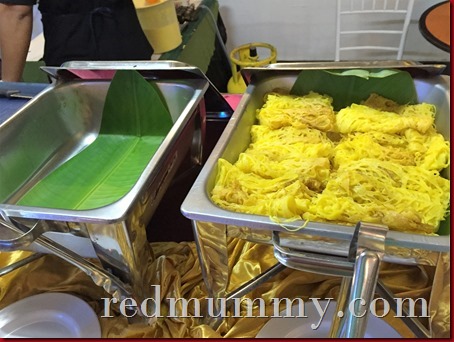 roti jala yang skang dah masuk list fav kakak gak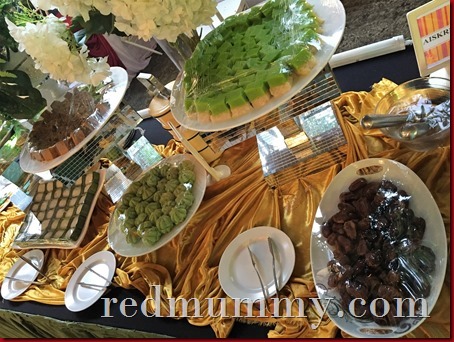 aaa abang punya fav kuih seri muka, mom too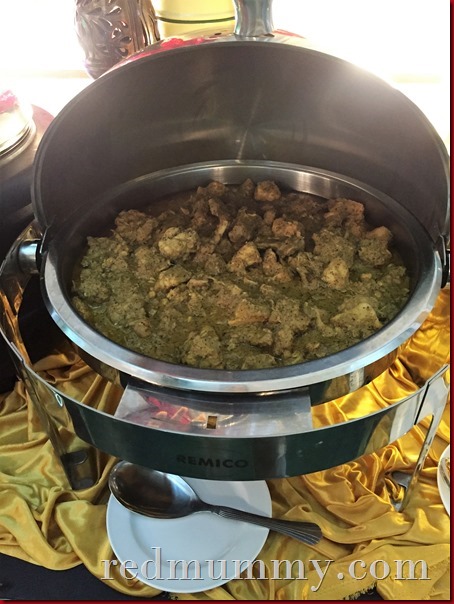 Menu makanan dia memang bermacam-macam pilihan. Dah nama pun Buffet Ramadhan ala kampung, so dari ulam-ulam kampung, masakan kampung sampailah ke western food, goreng-goreng, segala jenis mee. kuih-muih, manisan, buah-buahan, roti john, roti jala, keow teow goreng, ikan bakar, ayam goreng berempah dan pelbagai jenis masakan panas dan instant food, semuanya ada!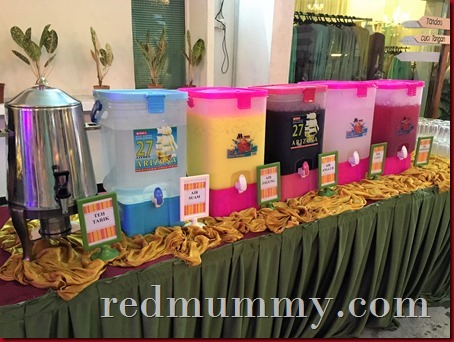 Ikutkan hati memang nak jamah semua, tapi kena control diet gak hiks. Tapi teh tarik dia memang umph, bergelas-gelas aku repeat!
i memang fan of teh tarik sangat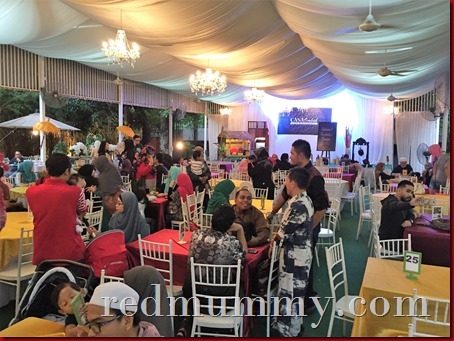 Dekorasi yang sangat cantik dan sedap mata memandang juga sangat selesa untuk kita menjamu selera. Memang pandai dia hias tempat ni, cantik so makan pun makin berselera dan bertambah-tambah Akak!
Susun atur kerusi meja makan pun a bit loose, so senang nak gerak ulang alik pi ambik makanan. Tak le dok bergesel-gesel celah-celah kerusi hiks, just nice.
Umpamanya ko makan lauk gulai but berkonsepkan garden yooo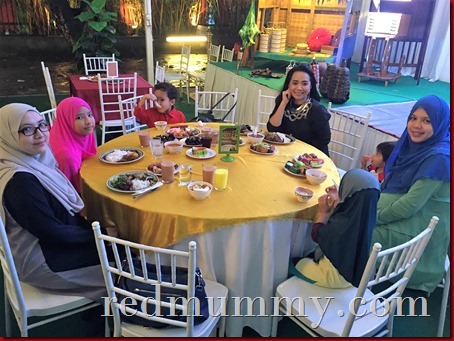 Bukan aku sorang jer, aku ditemani of cos Red Family dan paling best ramai geng-geng bloggers lain yang turut memeriahkan suasana 🙂
On the same table with me ada Izee and family (Faizal PJ's) and Aida (Eizil's Denaihati)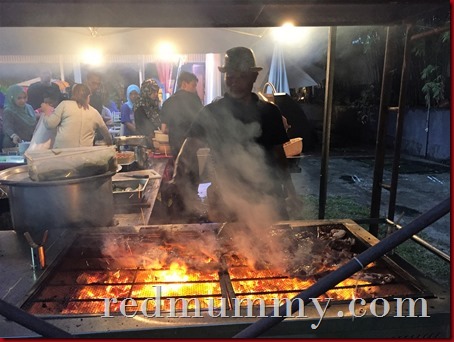 Kambing panggang memanglah menu wajib di sini 🙂
2 pinggan kecik tu abang kakak licinkan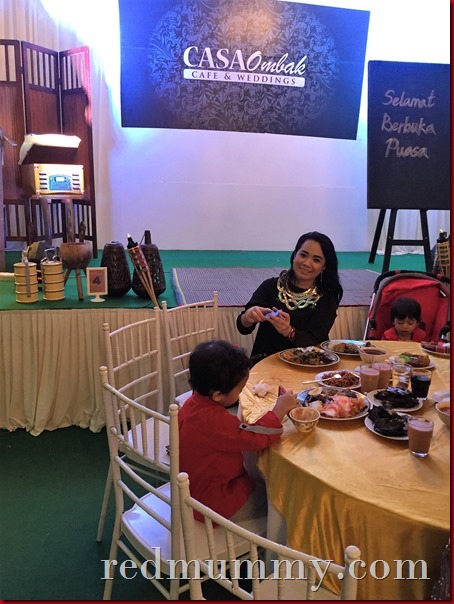 Jjamah secubit rasa tak la rasa guilty sangat hehehe. Yang penting kena merasa, kalau tak nanti menyesal pulak 🙂
but now, for buffet spread of buka puasa, apahal diet? apa tuh? eh makan jerrr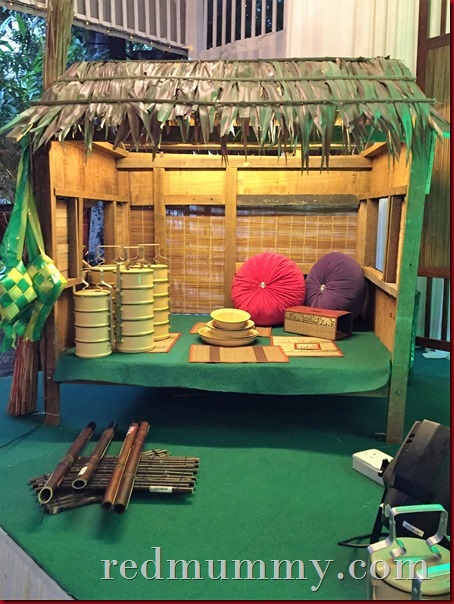 Berbuka puasa di Casa Ombak ni seolah-olah rasa macam berbuka di dalam taman. Sebabnya Casa Ombak adalah sebuah halaman kawasan banglo mewah yang dikelilingi dengan pokok-pokok dan tanaman yang hijau dan rendang, dan dihiasai pula oleh bunga-bungaan ala-ala taman gitu. Memang rasa santai dan tenang. Boleh juga ditempah untuk pelbagai function lain seperti wedding, nikah, tunang, akikah atau apa-apa sahaja events.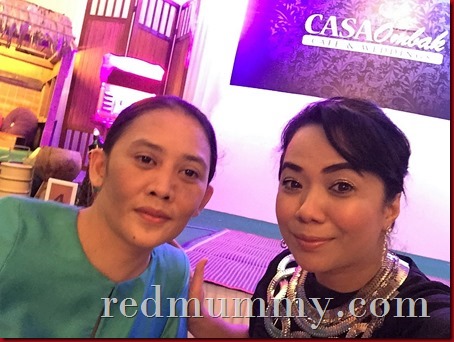 The owner the lady boss, Akma Omar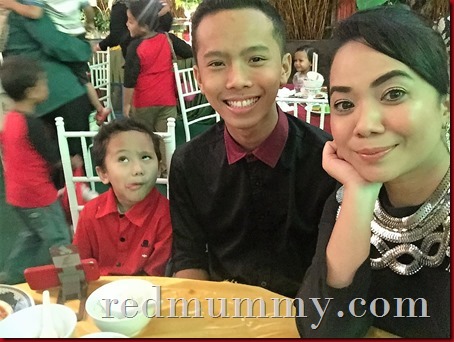 Zeeshan tu kenapa buat muka camtu plak
dia makan nasi putihnya je 2 mangkuk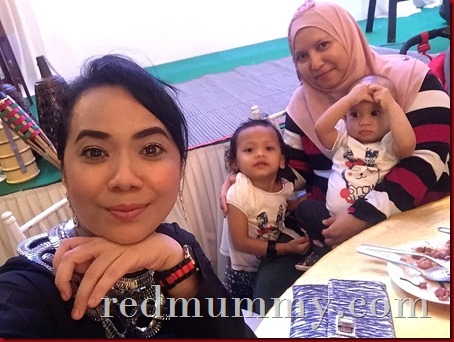 Bro's family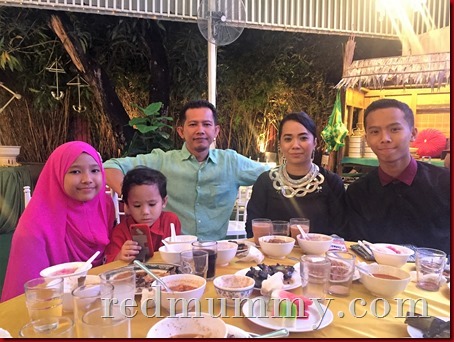 Red family yang aku rasa nak lepuk je si Zeeshan tuh, kalau tak bagi kang hp tu dia tak nak makan and dia pusing satu bungalow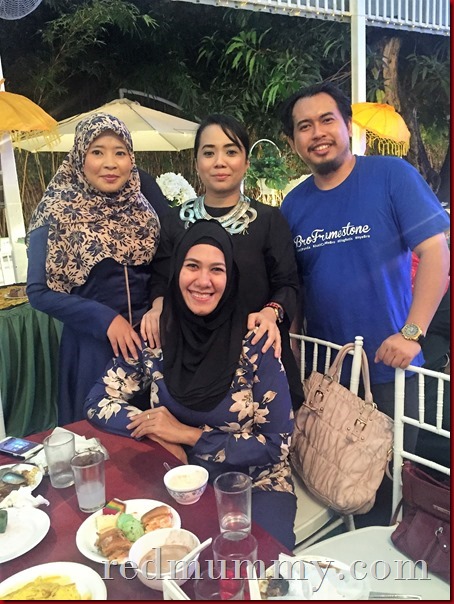 Deknor (lamanya lahai tak nampak), Bro the househusband, salute u dik and Kakak tabah, Kak Adza Irdawati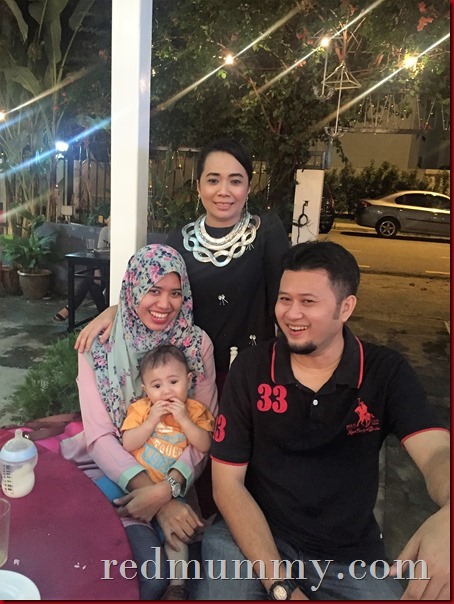 wah skang aku pulak yang berjalan carik depa untuk bergambar, yelah depa anak baby2 kekecik nak pusing carik akak pun dah tak bermaya ye Nunu Jamar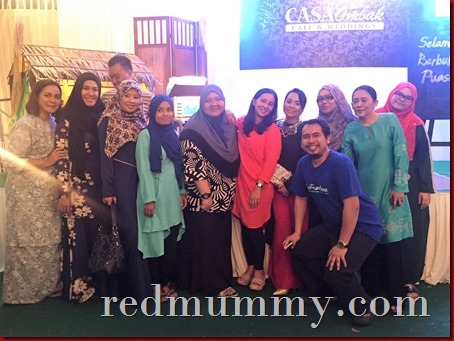 Antara bloggers yang datang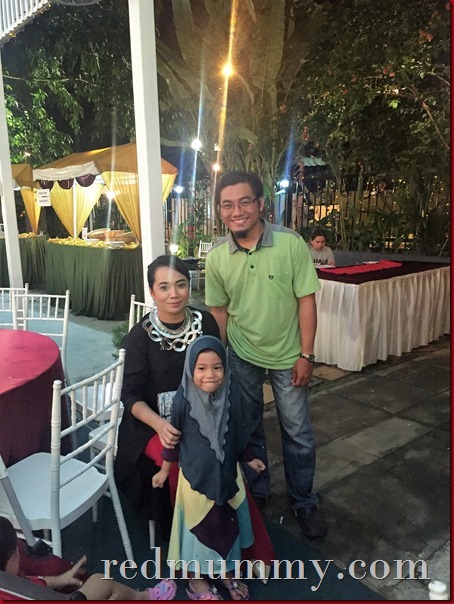 Faizal PJ and anak, kita ada sejah bersama esoknya hahahaha, heippp diam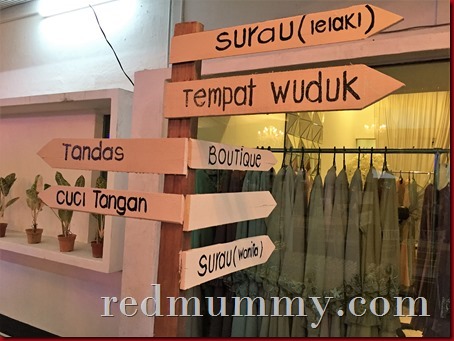 Ada surau untuk solat, lengkap untuk laki dan perempuan 🙂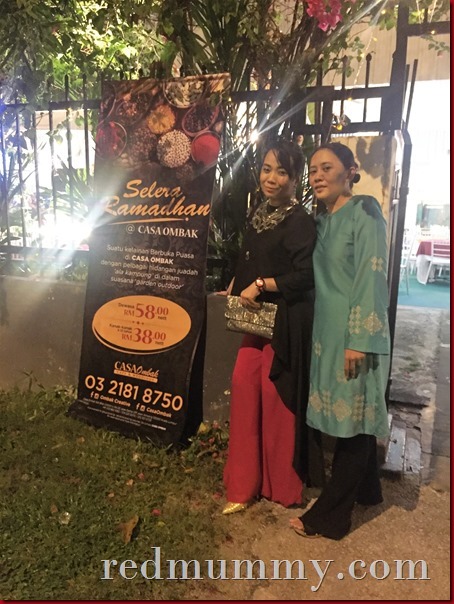 Bersama tokey Casa Ombak, terima kasih Akma atas jemputan!
Dengan harga yang berpatutan dan memang sangat berbaloi. Untuk tempahan boleh hubungi nombor di bawah ni:
Buffet Ramadan "Ala Kampung" di Casa Ombak yang menyelerakan dengan suasana garden outdoor dan sangat santai 🙂
Casa Ombak
No 22 Jalan Damai Off Jalan Ampang, 55000 Kuala Lumpur
Call/whatsapp : 013 6241417 / 012 6621062 / 03 2181 8750
RM58 nett/pax Dewasa
RM28 nett/pax kanak2 (5-12tahun)
Frankly speaking pada akak harga sangat worth to the max sangat coz ini tengah bandar and very the sedap pun ye. Senang nak lari shopping ke KLCC lepas tuh hehehehee
Facebook page : Ombak Creative page
Landmark
(Berdekatan dengan Ampang Park dan Lokasi belakang Double Tree Hotel dan The Intermark)
Comment:
9