Apr 22 2019 Monday, 4:30 pm
Tropicana ni, dengan my house, kalau campur ngan hujan – boleh tahanlah sangat jatuh. But apalah sangat jauh itu dibandingkan ngan relationship yang  lebih 5 years nih (technically dah 7 taun lah but 2 tahun aku ilang kot from their radar gamaknya).
Bang dengan tema Tropicana GCR Santapan 29 Malam – lebih 300 jenis dishes, bersama their experienced Chef Lawrence, Chef Badrul dan Chef Megat dan 7 lagi Chef lain, bergabung tenaga for Santapan 29 Malam.  Kali ni, juadah berbuka puasa diadakan di newly renovate Twenty7 Restaurant dan juga The Palm Coffee House. Kampung cuise, western and other countries nya menu masakan dan makanan sedia menanti Santapan 29 Malam korang.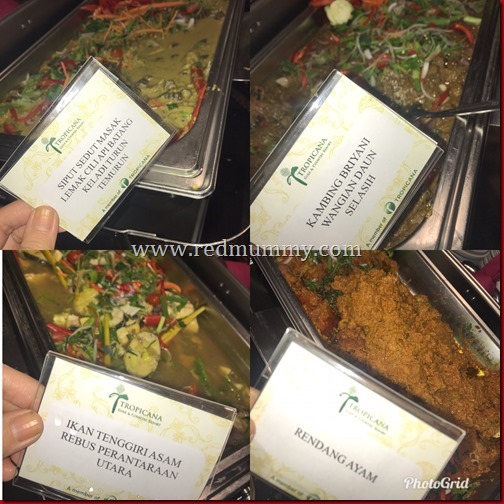 itu rendang ayam, Zeeshan awal2 dok ingatkan, cedokkan for his plate kay!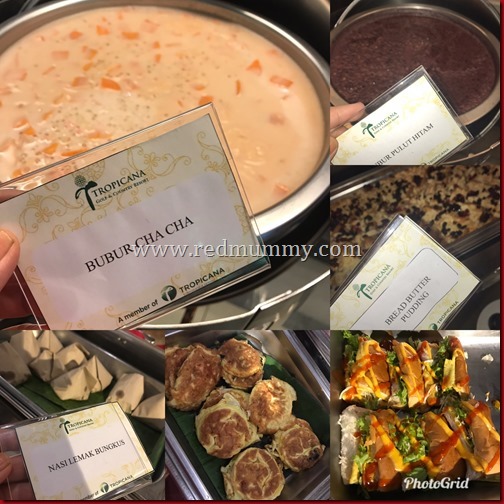 aku pantang betul ngan bubur2 nih, diet tak diet, mmg aku bedal gak bubur cha cha tu
one of my pantang satu lagi is – teh tarik. ko sesedap turun 3,4kg, telan je teh tarik, naik balik berat ko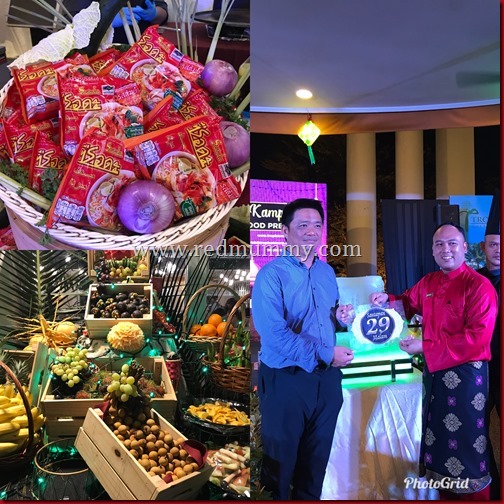 Masa berbuka puasa nanti, 2 orang watak utama kat TGCR ni  akan turun padang to help out on the Santapan 29 Malam, their team dah ready to welcome korang ngan hospitality and big smiles –  Mr. Steven Tan, GM and the Senior Manager for F&B En Abdul Razak Mohd Omar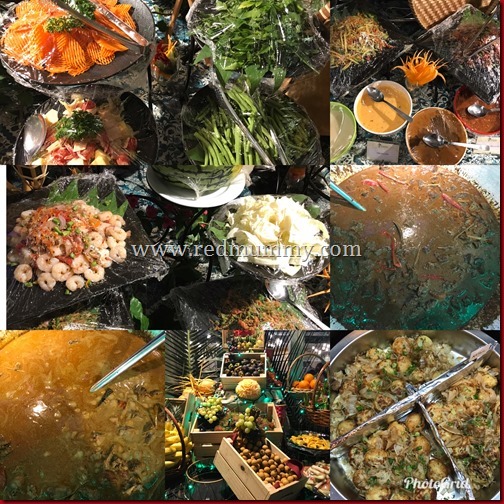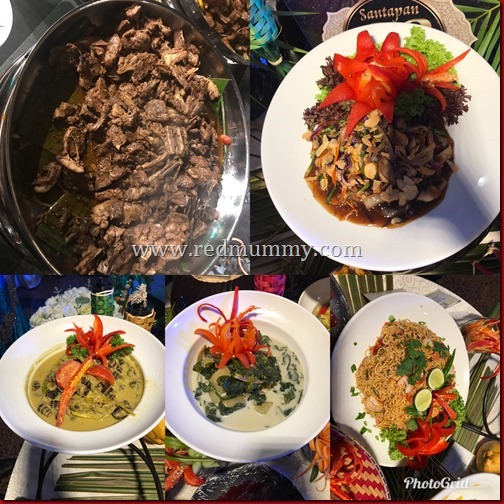 Di Santapan 29 malam, untuk early birds sehingga 25 April 2019; kalau beli 10 vouchers, boleh dapat percuma 1 BBW voucher ye!
Adults – RM86 
Child – RM43
Normal rates pulak for Santapan 29 Malam Monday to Sundays  RM99 for adult / Everyday & Public Holidays- RM112
Kids pulak RM50 for weekdays to Sundays and RM55 for everyday and Public Holidays.
Masih dengan talian yang sama; nak booking for family, with frens or corporate: do call  03-7804 8888 ext 306/325 atau 03-7804 1919. Tropicana's address is at Jalan Kelab Tropicana, Tropicana Golf & Contry Resort 47410 Petaling Jaya, Selangor. Do email them at salesmarketing@tropicanacorp.com.my  
Nak buat Rumah Terbuka during Aidilfitri, pun TGCR boleh cater, dengan RM48 per person and add on a whole lamb dalam menu for just RM1,250nett.
Follow them on Facebook: www.facebook.com/tropicanagolf
Instagram: www.instagram.com/tropicanagolf
Website: www.tropicanagolf.com
Jadinya dalam 300 lebih dishes tu kan, apo yang baru:
1. Kaunter Soup Cendawang, Kentang dan Telur
2. Main dishes pulak: Ikan mayong asam rebus perantaraan Utara, Gulai kaki ayam dengan nangka muda, Kambing beryani, Sipu Sedut Masak Lemak Cili Padi, Pucuk manis masak lemak putih bersama ubi keldek, nasi beryani kukus kabuli warisan johor,.
3. At stalls pulak, the new dishes ada mee udang utara, burger telur, apam kukus, popiah basah, tenpayakki, kebab daging dan ayam, braising pan noodle and fried rice, pisang goreng cheese dan bijan.
4. Kepak ayam madu, kepala sotong, Thailand maggi serda, Thai Tea, Kerabu Mangga, Koran Cheese spicy fried chicken, gulai kawah ayam kampung dara, tau foo fa dengan gula Melaka, hah ini semua kat stalls gak yer.
Insyallah, bersedia kita bertemu Ramadhan, semoga puasa dan amal jariah kita mendapat keberkatanNya dan dalam berbuka puasa, kita amalkan bersederhana dan jangan tamak rakus mengambil juadah sampai tak dapat habiskan semua food tu yer 🙂
Insyallah, Ramadhan kita bertemu di Tropicana Goft & Country Resort!
Comment:
9