Apr 15 2019 Monday, 10:00 am
Akak bawak lagi korang to syurga makanan…
Kali ni di Bangi Golf Resort.
Pun tahun kelima jugak akak bersiaran bersama depa for the Ramadhan Buffet. Sembang lelepas pasal Bangi Golf Resort ado je kat sini, but ini kali ini tahun wallah!  Dengan lebih 200 jenis masakan dan makanan, from hidangan tradisional Melayu maupun ke Barat yo, citarasa kampung, modern, mestilah ada, citarasa untuk kekanak riang pun wajibul ado.
They have the konsep 'Kebun Dalam Bandar', kira ko rasa nak makan ulam, hah ko petih jerrrrrrrrrrrrrrrrr, semua ni pun ditanam sendiri by BGR! Incrediablenya, bunga telang yang kaler biru pada nasi  tu pun comes from their farm gak. Hebat lah mung BGR!
Apa lagi ado? Meh sini akak letak sikit je lah, bebanyak kang abis pages aku nak sembang menu, lebih 200 tu dik oi. They have sup kambing mamak, satay mestilah adaaaaaaaaaa, nasi ayam dengan teknik ayam dipanggang bersama sos bbq ala oriental, masakan India macam Ayam varural, daging kambing masak hitam mamak, matchy2 pulak dengan nasi kukus wow wow wow!
Gaya Barat, eh masih di BGR, ada cendawan espuma yang dimasak segar, with sous vide eggs lagik, carbonra, u name it.. makan jangan tak makan. Desserts pulak, ada churros Sepanyol, Tiramisu Itali, kuih2 Melayu tradisional, pulut kuning serunding kelapa amboiii…meriah meriah
Green tea cheese cake, cendol mousse, Kordial Mangga, anggur, ayo tebu, TEH TARIK OH MY, the fruits too!
Dahlah murah berpatutan sangat, menu mencengkam tekak sungguh.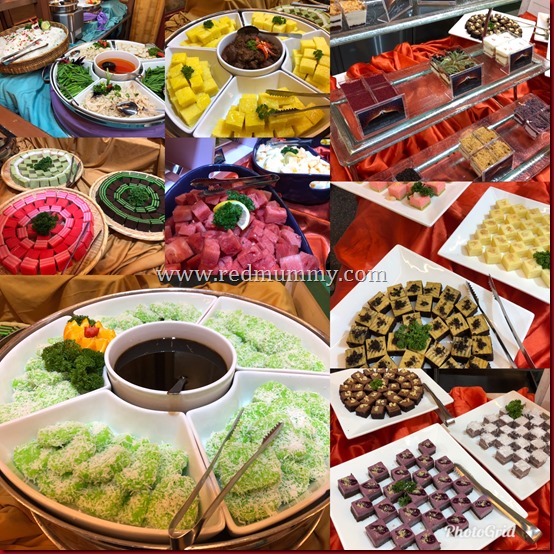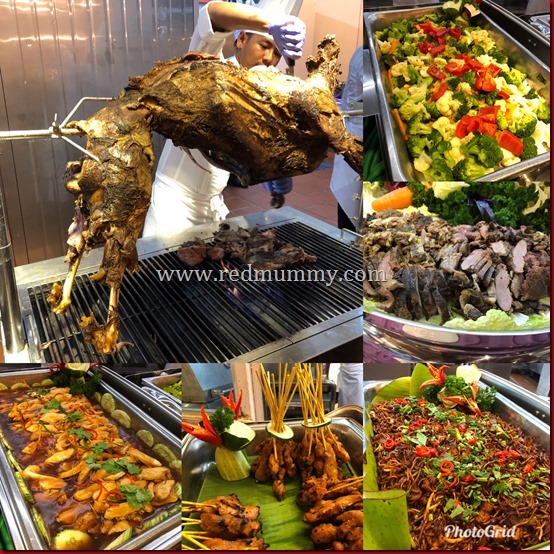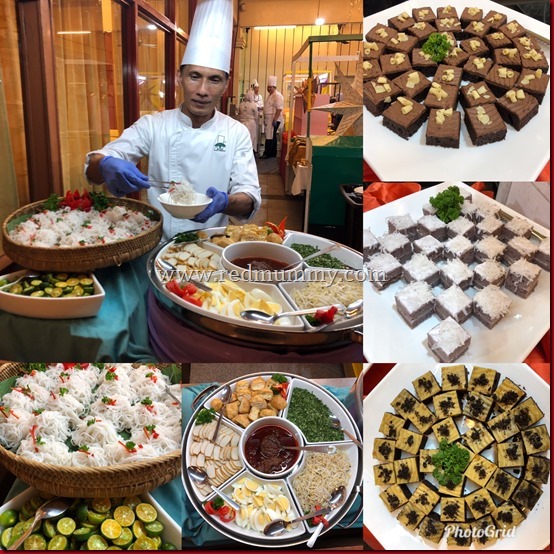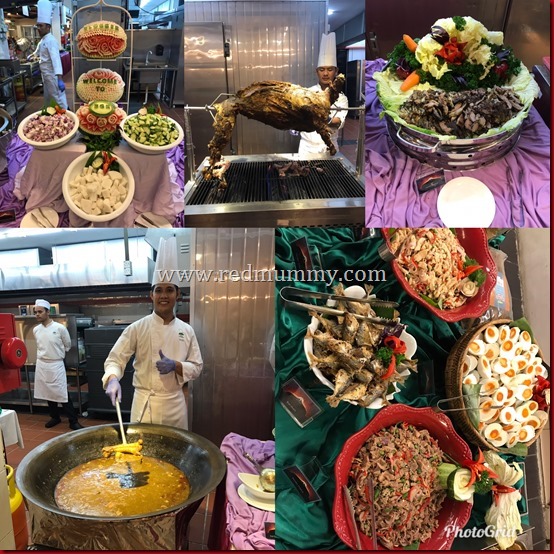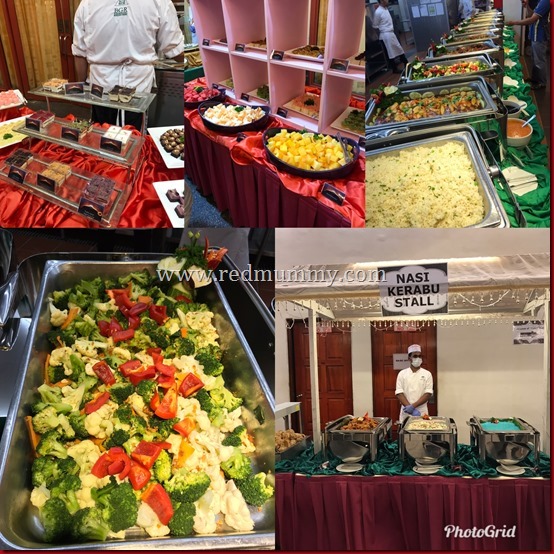 Dalam kita berbuka puasa di BGR, ada maksud dan pahala tersirat yang kita buat actually:
1. Berkongsi Pahala
1% daripada keuntungan Restorant BGR, akan disalurkan kepada Islamic Relief Malaysia (IRM), alhamdulillah.
2. Makan ye sedap, tapi jangan membazir kay
Kita kena hidup sifar pembaziran, kang jangan taksub rakus nak amik bagai segala, tup2 baru 10min bukak puasa dah tak larat nak makan, hah dont dont yek
3. Berbaloi-baloi
Harga yang kita bayar untuk berbuka di BGR adalah sangat terendah untuk restaurant besar macam BGR ni, They can cater thousands of people for berbuka puasa, parking pun cukup dan luas, walau orang ramai semanapun, food memang akan cukup.
4. Ibadah
Surau for solat pun lebih luas, depa ada buat renovations recently jadi jemaah akan lebih selesa. Dulu tandas ada 5 cubicles jer, skang dah 16 yer!!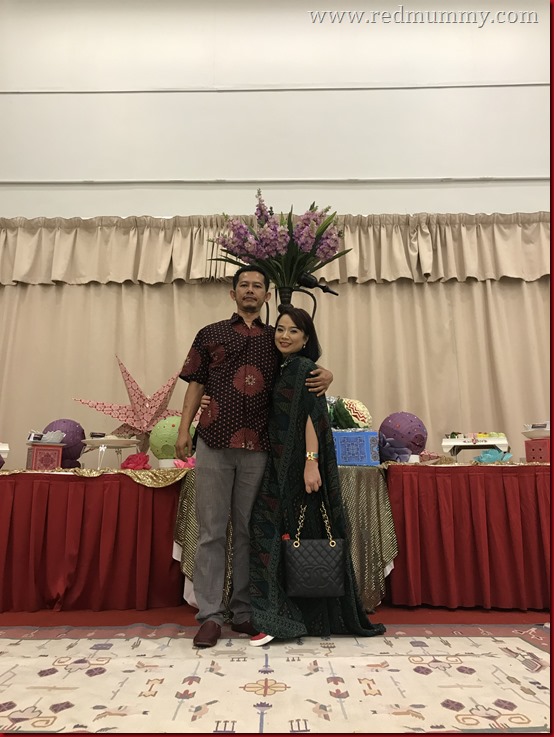 Harga untuk tempahan dalam talian di laman web http://www.bgrrest.com/product/buffet-ramadhan bermula serendah dari RM59 nett untuk dewasa dan RM29 nett untuk kanak-kanak, secara peribadi.
Untuk tempahan berbuka puasa di Buffet Ramadhan 2019 Bangi Golf Resort, bolehlah hubungi 1-700-81-8557

Atau email di enquiry@bgrrest.com
Address: No 1, Persiaran Bandar, Bandar Baru Bangi, 43650 Selangor
Website: http://www.bgrrest.com
Facebook: https://www.facebook.com/BangiGolfResort
Instagram: bangigolfresortoffcial
#iftarBGR #ramadhanBGR #BGRbuffetramadhan #bukapuasa
Comment:
3