Sep 20 2016 Tuesday, 9:00 am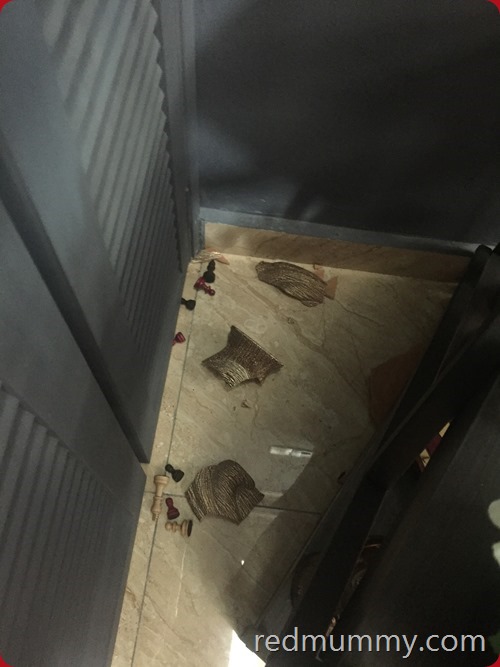 when you tukar position rumah, celah2 bedah yang you jarang belek, hah selain jumpa habuk, akan jumpa pasu pecah 😛 . This was done by Chanel. For sure. Or maybe waktu dia ngah main kekejar hide and seek with Kathy or Porche or Sharifah.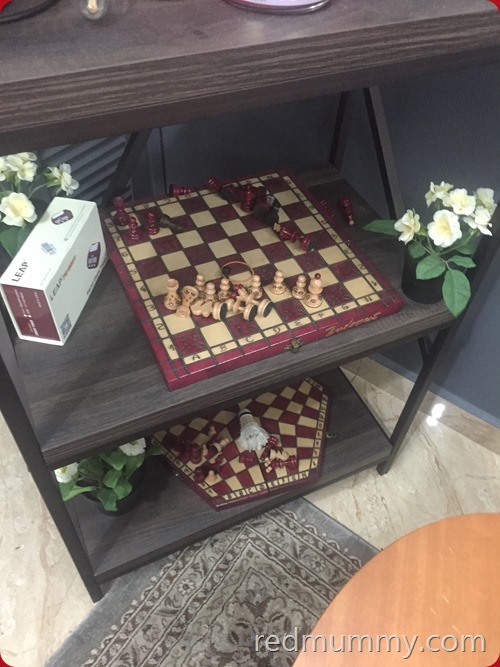 not just that, my chess boards, both 2 sets pun dah longlai gini. Bola badminton pun terselit situ hah. Pastuh bila dah tukar position furniture pun, all the sets ni pun dia rombak balik (pastinya Chanel and Porche again coz dema main kekejar memang habis satu rumah kerjanya).  Buah2 chess aku ni pun dah hilang tak cukup kaum, mana le dah lari sembunyik. Nak simpan pack up camtu sayanglah, the reason laki aku beli ni jejauh (I think both sets were bought when he was working in Budapest), so memang for display. Jadi berteraburanlah bebuah chess tu macam tu gak, wpun aku 18kali susun pun….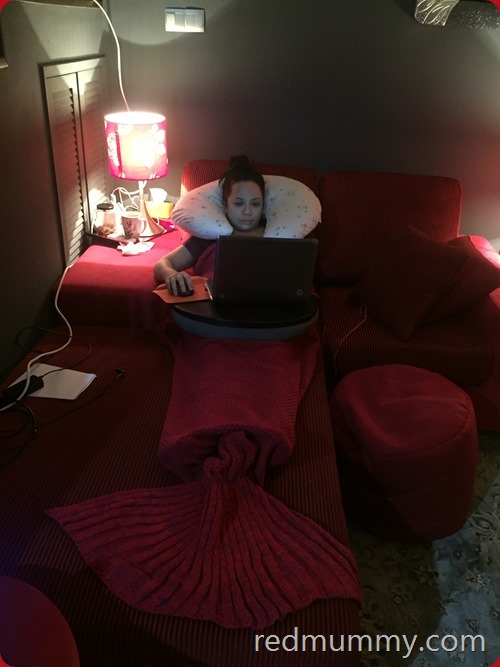 nice huh the mermaid blanket nih? I bought ni dah lamaaaaaaaaaaaa, maybe year end last year. But never show show lam my instagram till recently baru rasa nak menayang. Well ini the new position yang kita tukar dalam living area. So I decided to have my 'blogging/kerja moment' di sini, not depan tv. Serabut pala aku ngah buat blogjob bila memalam weekend tu laki aku dok layan movie dia, ngan aku meleka sama.  The 2 PCS kat pc/blogging area masih ada lagi, itu dedua anak besau aku dah buat harta depa…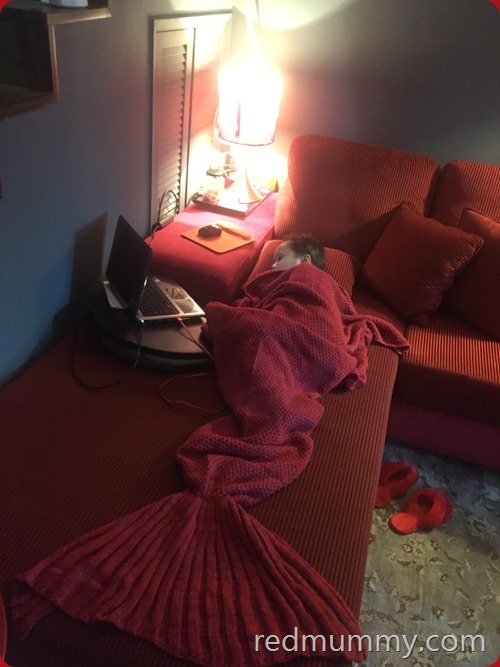 macam orang sakit pulak budak nih heh…dia ngah layan dinosaur tuh via my laptop and sejuk coz aircond, bukan dia tidur pun.
You all check kat onlinelah for this, rasanya dah murah kot skang, lesser than RM100 maybe coz masa aku beli lam RM 110 or RM100 ke ngam2, online ler tak ingat dah mananya. The mermaid blanket ni memang meant untuk pakai di bawah, bukan di bilik coz bilik of cos le ngan quilt tebal segala. Sini aku ada compartment meja/sofa yang leh sorok barang so letak le blanket ni, senang capai ye gak.
Check kat online ye dik, instagram ramai kot jual coz pas akak pomot kat IG aritu, ramai orang carik and depa tag akak the ig yang jual.
I dah seminggu rasa down giler, imagine i have done so many posts with VIDEOS (u think senang ke buat videos hah? filming lain, editing lain, make up nya lain, tukar2 baju lain) all done by myself.  kena tukar direction. The effort is not easy, well anyway, itu asam garam being a 'blogger jutawan'. Hiks…
Comment:
4