May 31 2009 Sunday, 4:00 pm
alah kuci kuci…..
nak ngan aunty ek?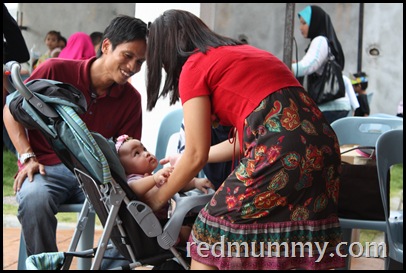 meh meh aunty amik yer…
.oooo budak kecik mmg gini, pompuan cantik yang tua tapi nampak muda nih memang sumer baby suker…opss!
the mother is my fren my workmate…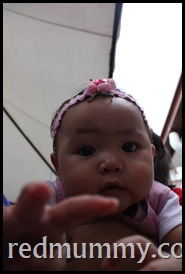 jakun ko tengok camera sirman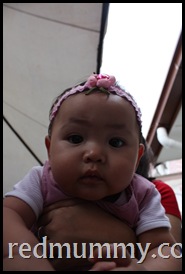 tembamnya dak kecik nihhhhhhhhhhhh!
korang bayangkan abang dulu camni le hebat tembamnya dia, lg tombam than baby pink nih…ha!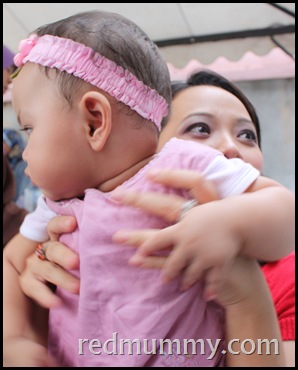 satu set pakai pink, sah mak kau suka pink kan…
petang2 ahad nih, tengok gambo baby pinky lah dulu yer…..aku nak update entry bday party tuh, woi panjang kau. nak letak link bloggers sume, banyak nau masa kena amik so tu malam2 kang baru aku selambam buat…
baby pink nih mak pak nya kurus melidi, anak nya ha kuor sekali ke main sihat. sib ko ler dak kecik, sapa suh ko tembam, kan dah asik kena picit je pipi tuh
dia tak takut orang pulak tuh
lg ko amik lagi dia nak melekat ngan ko
aku spreadkan budaya berbaby kat korang2 yang teringin nak beranak pinak
puhpuhpuhhhh
amik le korang mandrem aku
mandrem utk diri sendiri tak menjadi
kita harus bersyukur, dengan 2 orang anak sahaja. kalau ada rezeki lebih no 3 kita terima tp kalau dah takdak lelebih than abang and gegirl, TAK PAYAHLAH KO NAK SURUH2 AKU BERANAK LAGIK!
opss tercaps….
🙂
Comment:
15