Jun 12 2009 Friday, 10:00 am
alfatihah untuk arwah makcik Sirman, yang pulang ke rahmatullah pada hari Rabu yang lalu, pulang dari kerja, ke MV, kami terus ke Cheras Baru, bersama2 dengan seluruh keluarga mertua saya di sana…
itu untuk permergian yang pasti…
tetapi satu lagi berita sedih, 2,3 hari ni kembali menyerang sahabat kesayangan ku….Rose.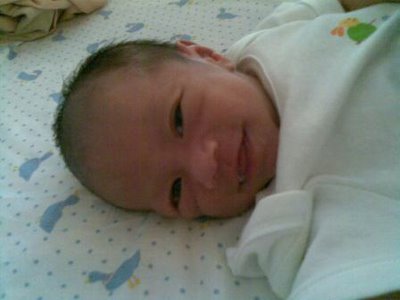 bayi itu suci
bayi yang bukan lahir dari rahim ibu angkatnya juga suci
tetapi apabila janji sudah putus
yang memberi janji menagih menuntut semula
mampukah kita menghalang, walau bayi itu sudah di dalam kendongan kasih sayang berpanjangan
Untuk Rian  Shamuel Haidar
semoga islamlah kamu ke akhir hayat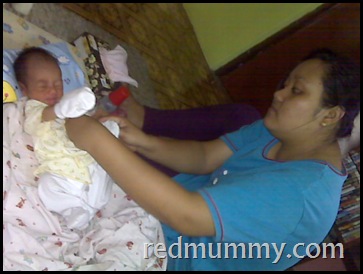 sudah tersurat jodoh Rose dan Rian bernoktah akhirnya….
Rian dipulangkan kepada yang berhak, dalam hiba tangis ibu angkatnya 🙁
Berdoalah semoga Rian tetap kembali kepada Islam
walau lingkungan hidup barunya nanti jauh terpesong dari perjalanan yang sepatutnya…
Untuk Rose, suami nya Affa dan anak kecil mereka Mia – tabah dan bersabar untuk melepaskan Rian….walau sebulan lebih sahaja Rian dapat bersama Rose and keluarga. Secara rasminya, Rian pulang ke pangkuan keluarga asalnya semenjak malam tadi.
To my readers – Rian is no longer with Rose. (please bookmark rose's new blog address)
**kenapa ye saya tetapkan tegaskan on the words agama di sini, too complicated to explain, drop me or Rose an email if u need to know the details.
Comment:
31