Jun 23 2009 Tuesday, 7:00 pm
Nadia Natasha 8 tahun dan Ahmad Zakry 10 tahun, telah hilang dari rumah di Sri Putramas, Jalan Kuching, KL pada 22 Jun 2009. Kali terakhir dilihat pada jam 7malam 22 Jun. Sebarang info sila hubungi Puan Miza di 013-345 5661. Terima kasih.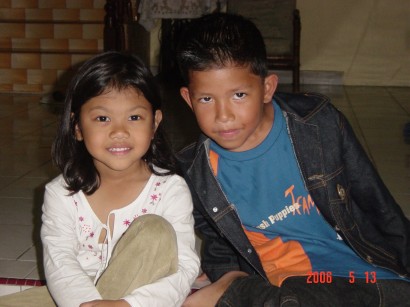 Yang lelaki ni abangnya, Ahmad Zakry 10 tahun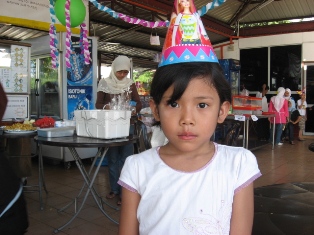 Nadia Natasha 8 tahun
Nadia Natasha & Sarah

Mak dia kata budak2 tu memang tinggal sendiri kat rumah. Lepas sekolah, masing2 balik umah dan ada kunci sendiri. Biasa petang2 main and by maghrib, balik umah. Kalau miza lambat balik, dorang memang ada di rumah. Semalam mak derang lambat balik, around 8pm, the guard last saw them 7pm.
Nadia Natasha 8 yrs and Ahmad Zakry 10 yrs were missing since 22nd June 2009, last saw at Sri Putramas, Jalan Kuching, KL at 7pm. Please call Puan Miza at 013-345 5661 if you have any information. Thank you.
*************
simpati saya untuk mereka…
Update di pagi Rabu 24 June:
mamanita
measkita.blogspot.com
Submitted on 2009/06/24 at 9:13am
alhamdulillah …bebudak tu dah jumpa pun….ada orang yg baik jumpa and hantar gi balai polis. sib baik org baik yg jumpa….but detail not so sure coz kak miza pun x masuk opis lagi… apa2 pun syukur the kiddos takde apa2….
Comment:
31