Aug 30 2016 Tuesday, 10:00 am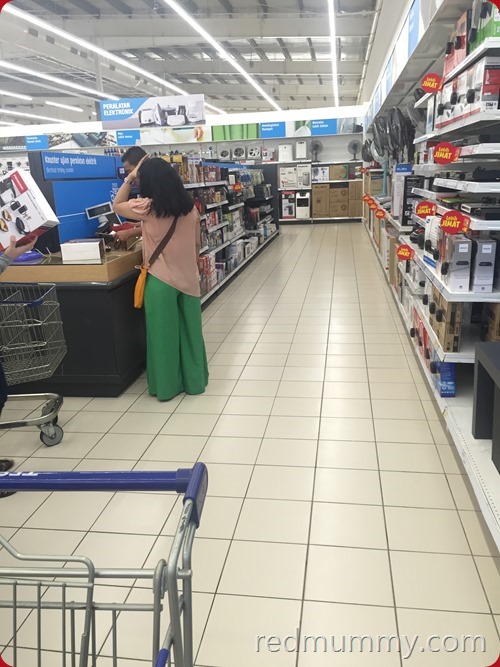 ai is kalah dengan warna merah (obviously lah), so ternampak kat sini ada hairdryer merah, dont care about the brand but the price pun not bad so terus beli…bila dah pakai, worth it so much!! passtuh on the same week I beli lagi hairdryer tapi tak pakai coz it comes in a pair, like 1 set with iron, jadi kena gak beli but pastuh simpan. Itu brand Philips if anyone nak beli, buzz akak lah, selling RM50 sudah. Akak cuma nakkan ironnya jer…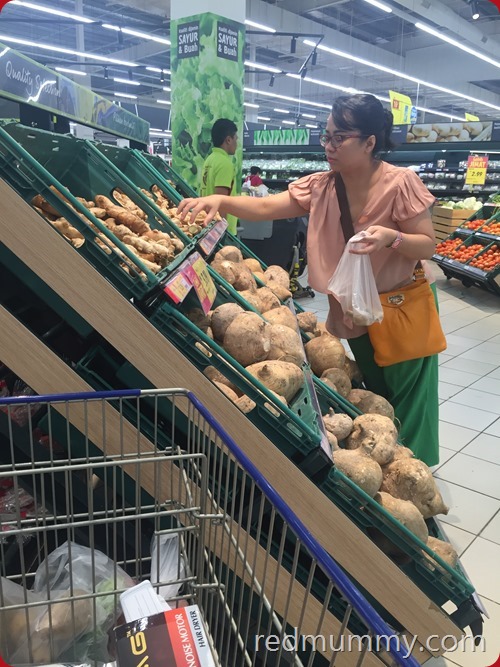 i jarang beli barang dapur kering basah ni coz usually the husband did but aku kena list down kan lah. If not memang tak ke mana dapur tu berasapnya. One fine weekend tu terasa nak turun padang sendiri beli barang, yang paling husband aku tak suka kalau aku ikut barang 2 ketul jadi 20 ribu ketul hahahaha…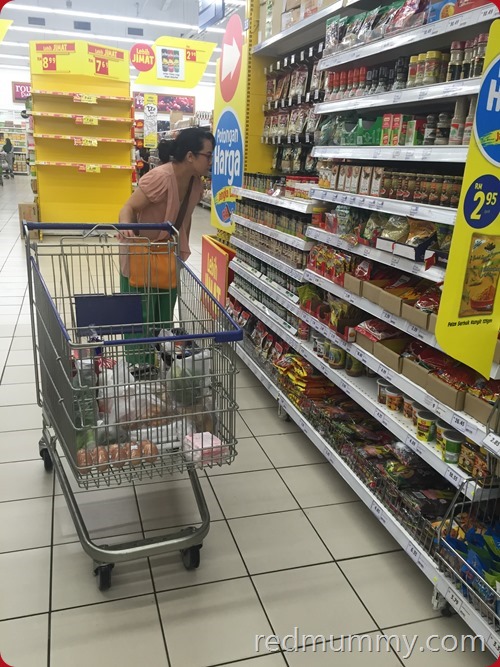 i have to check like every racks…kat KLCC tu ada le gak carik barang dapur but if the q is too long, aku tinggalkan je basket, malas nak menunggu, baik dok soping kain baju tak yah beratur.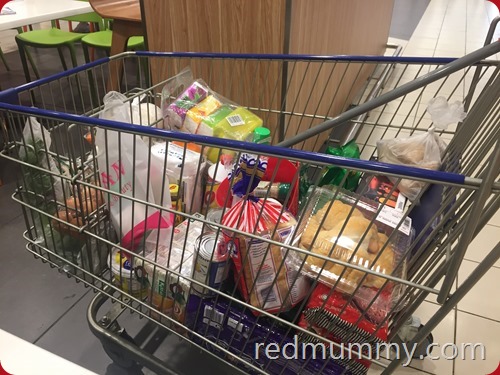 the damaged on Saturday, jadi RM400. kalau laki aku pi beli ngan ikut list, maybe RM40 je kot, tapi pasal bini ngekor hahaha….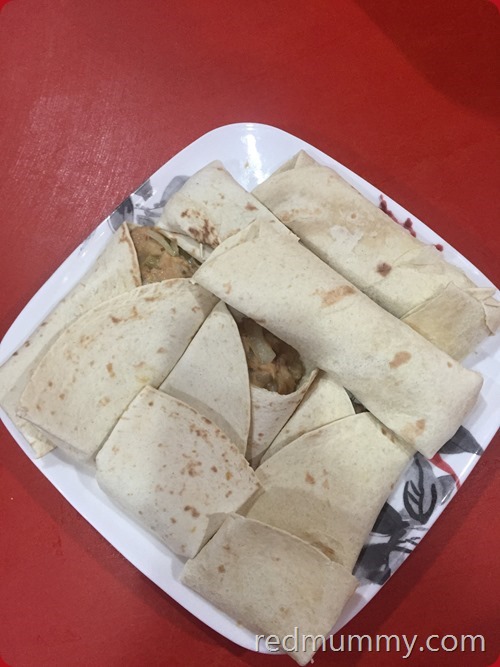 I made the burittos too, so dah boleh jadi our wajib makan over the weekends gak. If untuk bekal anak2 pun, aku buat gak kadang2 depa tak nak bekal nasi or roti so ini paling senang sempoiii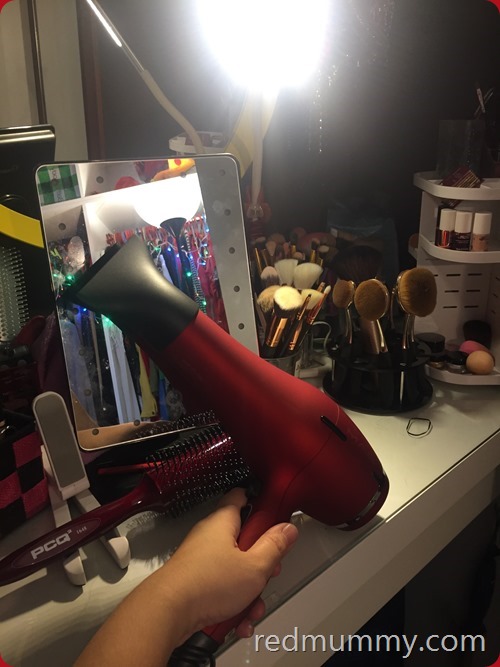 the red hairdryer!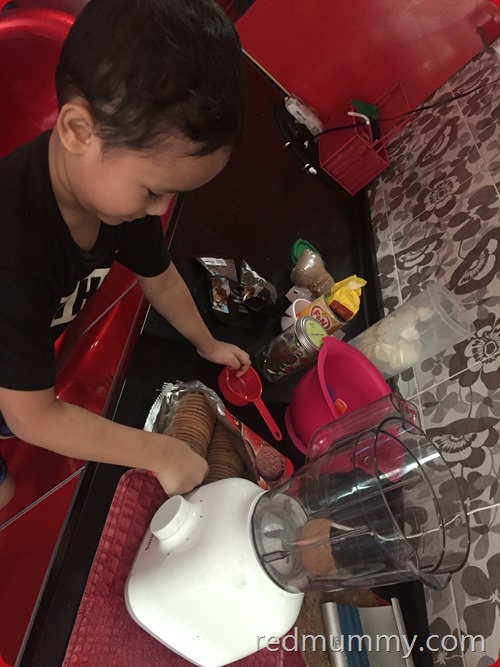 my helper for baking the cocho balls.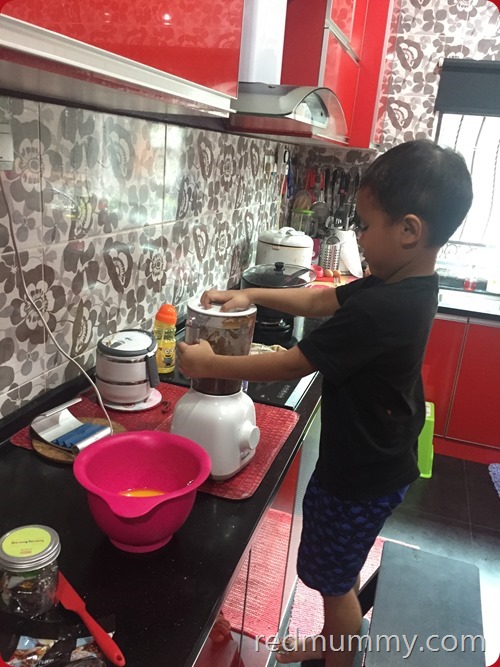 So totally untuk hari tu my choco balls was made by Zeeshan, dari adunan, blending, golek2 and semuanyalah helped by him. I baked lagi sekali weekend baru ni coz demanded by him. he wanted brownies but aku malasss hahaha renyah, so this one and choc chips the most senang buat. Kalau choc chips paling to die for lah…anak2 suka.
Below ni pulak all in diff day gak but i malas nak buat a new post so just combine je all dalam nih: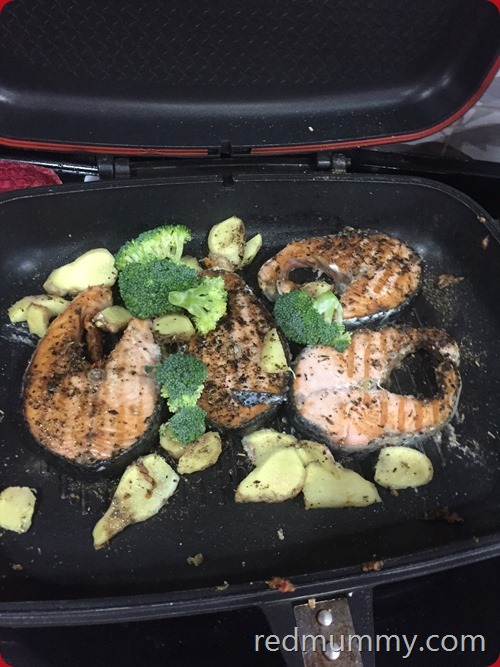 miss the old days makan all these no oil maknek bagai, all grills so buat ni pagi ahad as my brunch. Broccoli tu tinggal tu jer, (petang tu baru pi pasar beli barang kering basah), so pun bolehlah….if ada asparagus pun sodap but hard to find in BSP, kat KLCC gak melambak ado jual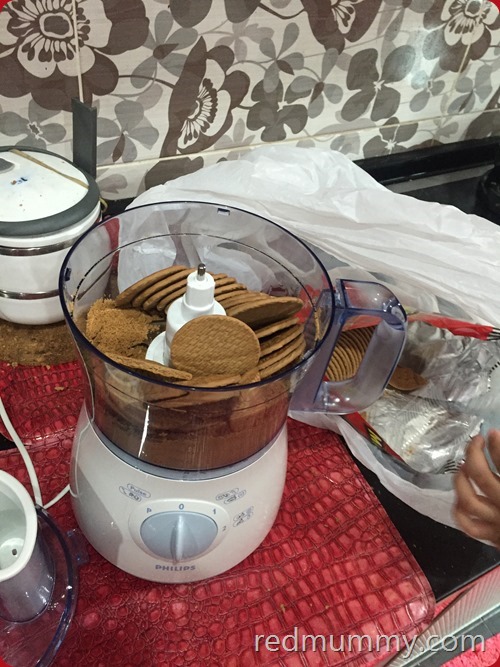 macam dah kebiasaan, so i baked lagi that day, of cos dengan bantuan anak bongsu ai lah.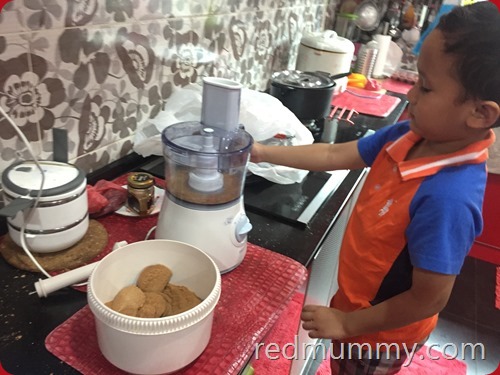 abang kakak skang ngah bz dengan musim exam so i tak expect depa to come down and help
but they took 10min to break from their studies to tolong aku: abang basuh all the plates, kakak tolong sapu lagipun bau baking tu semebak gitu kan..harus carik jalan nak turun cepat jer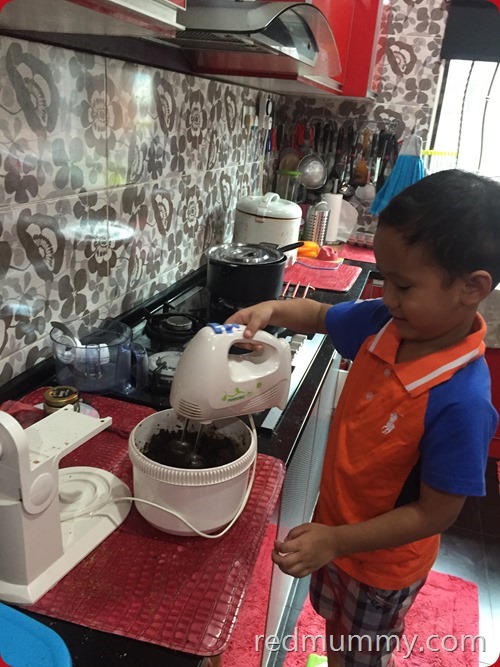 but budak ni menolong pun kena banyak sabar gak hahahaha…banyak hal gak dia nih
apapun, he loves baking, kalau cooking tu payah sikitlah, big job dia pun biasanya potong carrot or basuh plates (yes he did)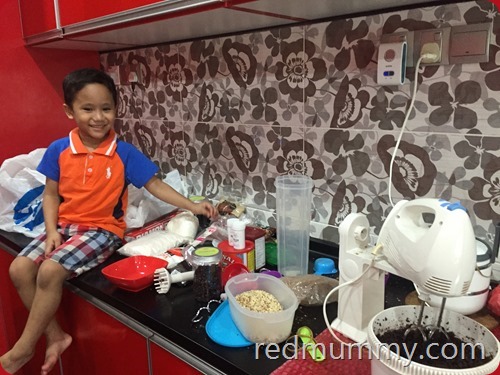 i think professional baker memang hide gegambar yang during baking kot, yelah mau tak bersepah bagai but i baked for my family and kawan anak2 or bekal for husband to opis jer so tak kisahlah, lagipun my perangai, lepas masak ke bake terus kemas bagai, termasuk dengan package mengemop for the ending. wajib.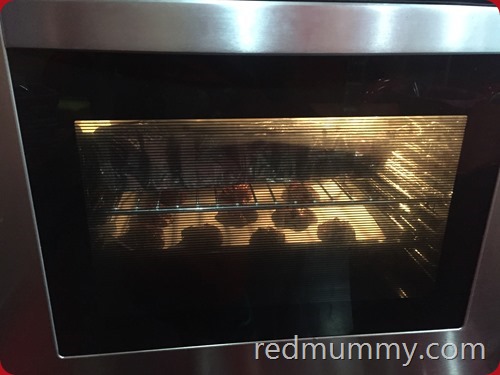 kali ni aku buat choc chips tu bebesau, seketul tu memang mengenyangkan, kalau buat business rugi bebesau gini hahhaaa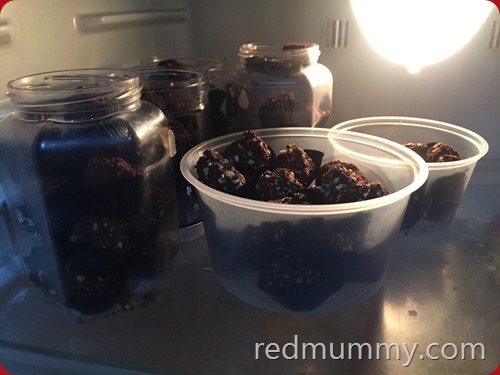 for choco balls pun dah siap and anak2 and suami biasanya akan grab bekas ni sorang satu to their schools/work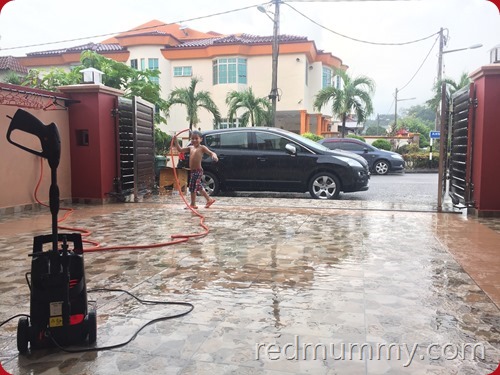 This boy, pun jadi his routine to bersihkan porch with his dad (dengan machine canggih bapaknya tu lah), kebetulan hujan rerintik, langsung main hujan, bahagia betul jadi dia heh. Dia mohon tutup gate so dia boleh pakai spender jer to main air (of cos lah dia shy shy gak), happily running around dengan air pipe getah and air hujan….
So that s all, ai baked and got my red hairdryer…in the next entry, i got my 2 eldest kids their early birthday presents (impromptu), that s made a smile to both abang and kakak.
Have a wonderful Merdeka Day, to us the Malaysians.
Comment:
7