Sep 28 2016 Wednesday, 2:00 pm
.
.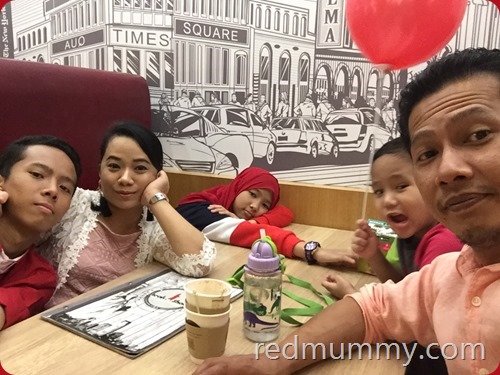 Lately ni semakin menjadi-jadi cerita anak-anak kena culik! Seram-sejuk sampai menggigil Akak baca atau mendengar cerita macam tu. Tak dapat bayangkan macamana perasaan anak-anak yang kena culik tu. Kalau dapat jumpa semula, memang syukur sangat. Tapi kesan trauma for sure mendalam dan susah untuk dilupakan. Kalau yang tak jumpa pula, Tuhan sahaja yang tau, minta dijauhkan hendaknya. Sedihnya hai kalau kenang-kenangkan. Perasaan ibubapanya pula, longlai seluruh tubuh badan dan hilang semangat rasanya. Menyesal seumur hidup!
Ini semua peringatan untuk kita sebagai ibubapa supaya senantiasa mengawasi anak-anak kita walau di mana pun diorang berada dan pada bila-bila masa! Jangan ambil mudah semuanya!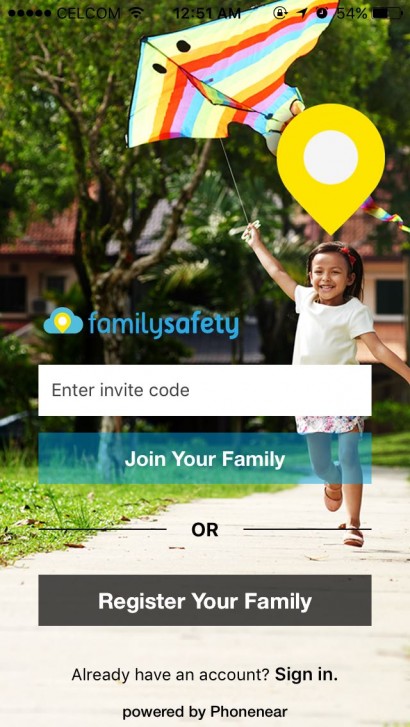 Zaman sekarang ni ada pelbagai safety measurements yang kita sebagai ibubapa boleh gunakan untuk menjaga keselamatan keluarga tersayang dan menghindar dari benda yang tak diingini berlaku. Betul tak?
Salah satunya dari Digi yang baru-baru ini memperkenalkan its new safety mobile app solution iaitu Digi Family Safety app to demonstrate their commitment to the importance of providing safer mobile experience to customers.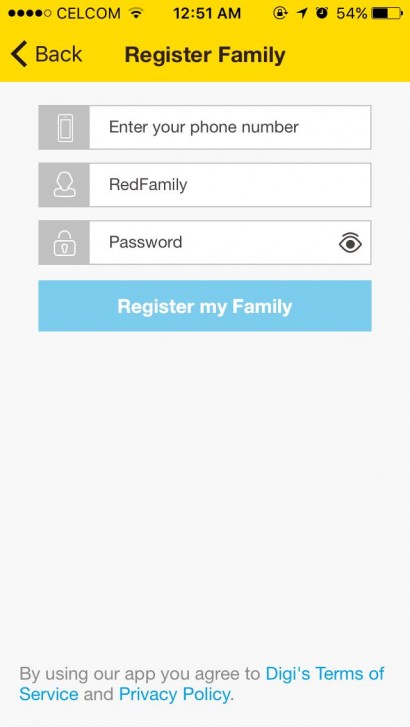 Digi Family Safety app ini merupakan aplikasi mudah alih untuk menjaga anak-anak kita supaya sentiasa dalam keadaan selamat. Boleh dikatakan kebanyakkan anak-anak sekarang dah ada seorang satu smart phone masing-masing kan, dah jadi essential item for kids, ditambah pula data plan semakin murah dan mampu pakai pulak tu. Dengan mengambil kelebihan ini, Digi menggunakan keupayaan GPS dan data yang sediaada sebagai alat untuk melindungi anak-anak kita.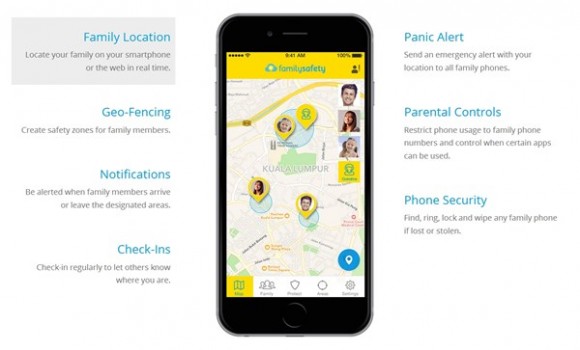 Salah satu fungsi yang penting aplikasi Digi Family Safety ini ialah membolehkan kita berkongsi lokasi dengan lebih mudah dan juga kita sebagai ibu bapa mempunyai parental control melalui peranti mudah alih itu.
Ciri-ciri utama yang lain pula seperti Family Location – to locate your family on your smartphone or the web in real time, Geo-fencing pula untuk mewujudkan zon selamat untuk ahli keluarga kita. Notifications pula untuk memberi amaran apabila ada ahli keluarga yang tiba atau meninggalkan kawasan telah ditetapkan. Check-in untuk memberitahu ahli keluarga yang lain di mana kita berada. Panic Alert pula untuk menghantar amaran kecemasan berserta lokasi kita ke semua telefon keluarga. Parental Controls digunakan untuk menyekat penggunaan telefon/call kepada nombor telefon ahli keluarga sahaja dan mengawal aplikasi tertentu sahaja yang boleh digunapakai dan akhir sekali Phone Security membolehkan kita to find, ring, lock and wipe mana-mana telefon keluarga jika telefon itu hilang ataupun dicuri.
Personally Akak rasa this app is very useful sebagai salah satu langkah keselamatan yang patut kita ambil supaya keselelamatan ahli keluarga kita lebih terjamin. At least kita tidak perlu bimbang bila anak-anak kita keluar ke mana-mana kerana kita dapat monitor pergerakan mereka in real time. Lebih-lebih lagi sekarang kejadian culik yang menjadi-jadi, even kawasan sekolah pun tidak lagi selamat. Risau sungguh bila difikir-fikirkan!
E
Good news is this app comes with two options: Freemium, FREE for all to use with basic location services for up to 2 family members.
This Family Safety Basic (FOC) allows us to:
Connect up to 2 family members;

Check your family members' location whenever you need;

Check-in on a specific location (e.g. know when your kids get to school)

Create up to 2 Safety Areas to get automatic geofencing alerts

See how was the day by glancing your Family Activity

Immediately alert all family members by sending a Panic Alert
And 2nd option is Premium for Digi customers at RM5 per month only.
This Family Safety Premium (RM5/month) allow us to:
Connect up to 7 phones, tablets or wearables and add all your family members

Create more areas

Restrict calls to your family phone numbers and control when apps can be used

Find, ring, lock and wipe any family phone if lost or stolen.
Dan Digi juga mempunyai rancangan untuk memperkenalkan something "wearable" tak lama lagi, ini kerana tidak semua ibubapa mampu memberi anak-anak mereka smartphone, betul tak?. So anak-anak yang tidak mempunyai smartphone juga boleh menjadi sebahagian daripada app ini dan mendapat manfaat darinya juga nanti. Tungguuuuu 🙂
So memang Akak sangat alu-alukan untuk korang mencuba sendiri app ini dan rasai sendiri keberkesanannya. Boleh di download dari Google Play Store ataupun Apple App Store. Just search for Digi Family Safety. Untuk maklumat lanjut, boleh layari digi.my/familysafety
Ingat family safety is our top priority! Sentiasa peka dan berwaspada! Sama-samalah kita buat yang terbaik untuk keluarga tersayang.
Comment:
3