Oct 13 2016 Thursday, 9:00 am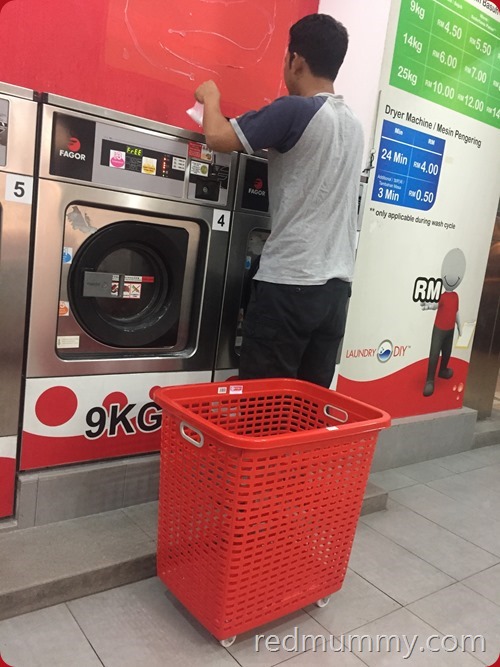 umah korang ada water issue tak berbaru ni? Mine was from Friday after midnite sampai ler Tues macam tuh. Sengsara ler jugak. Ada air tangki but only for bathrooms so on. Untuk sinki masak, boliau at all. Itu dari paip depan terus, so tu yang takdak. Untuk basuh baju, ada je airnya but penjimatan tahap maksima. Mengenangkan anak2 ada major exams, so laki aku tak nak le kang 'tragedi angkut air VA' berulang kembali, oh ai remember berbulan2 dulu kita takdak air, sangat sengsaraaaaaaaaaaaaaaaaaaaaa!!!
Jadi air tangki rumah adalah digunakan untuk itu semualah, so laki aku sanggup untuk hantar baju ke dobi. Tapi it was Sabtu nite, tak gak dia hantar2 kain baju ke dobi, kang aku gak yang hazab nak melipatnya. Dia dok meleka ngan lappy bla bla bla (well ai know him, baru je aku petik perangai sang2 suami di luar tu kan, to include my laki gak), so last2 ngan aku pun diheretnya sama pegi dobi.
Tapi aku bukan buat menda pun, dia yang angkat bakul, dia yang masukkan kain baju, ai is duduk melepek. I should just dok umah and tidur, coz ni dah past midnite. Lagipun mata aku ngah allergic sembab sakit…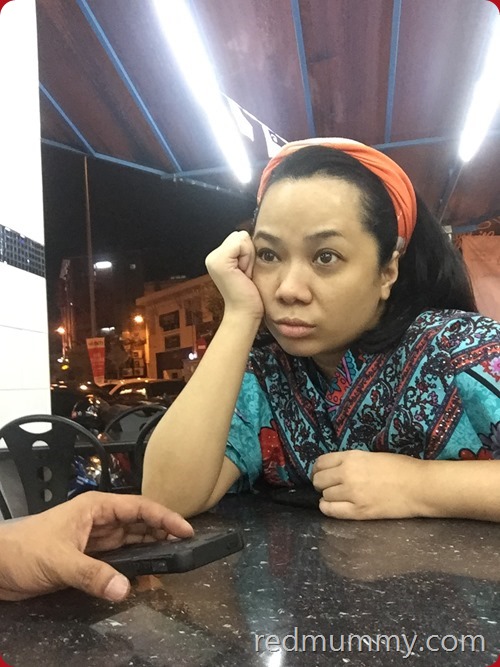 kesian wor,  my eyes arituh. Sebabkan takdak air, jadi kami kena tapau lauk pauk coz aku tak boleh nak masak, ada ketam dalam tomyam putih. coz seingat aku, benda tu je lah yang aku makan yang aku rasa 'abnormal' sampai naik allergic mata. Memang sembab sangat mata kanan tuh, dahlah mata kiri ngan allergic dek sinus. So dengan caftan, muka macam bangun tidur padahal baru nak pi tidur (dek sembab allergic), lepak mamak tunggu kain baju dobi. Lelepak pun, aku borak ngan youtube, ngan FB Live, gitu ler buang masa coz cik abang ai macam biasa dok melayan chess. So tu yang baik aku tak yah ikut. tapi membedal ler gak semangkuk maggi kekongsi. Sampai terliur2 orang LIVe tengok kita makan maggi hiks…Siap dryer bagai, terus balik ler. Minus plus for cuci and dryer makan sejam gak lah.
Esoknya laki aku pergi sorang, tau bininya tak hingin nak menebeng….anak2 pun tak tau makpak kuor pi laundry pasai semua pun dah mentidur.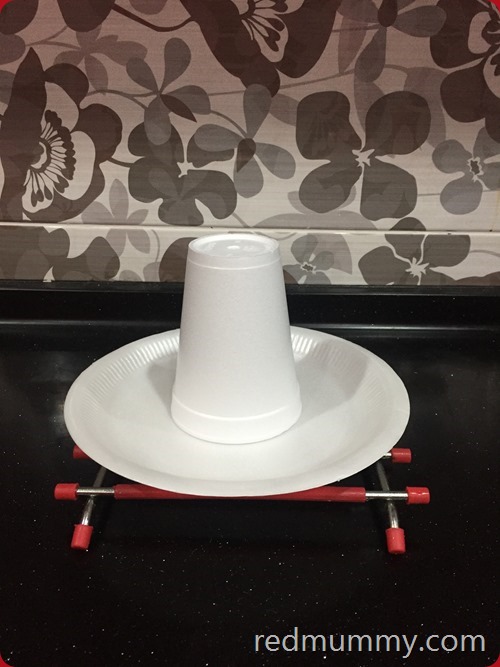 inilah pinggan makan minum kami sepanjang takde air tuh. But hari Ahad, air ciput, walaupun gitu aku masak gak tapi tang makan kita jimat gak pakai polystyrene hah. sib baik memang aku ada stock up dari buat memakan dedulu. Untuk hari Monday nite ke Tues pagi macam tu baru lah ada air sikit, but tragedinya pulak, kesinambungan dari aku punya allergic, terus aku jadi demam kau. I went to work pagi Isnin but keje dalam 2 jam and rushed back to clinic and terjelepok for 2 days in a raw. Demam dalam, demam macam denggi dulu but not that bad lah, bahaya lagi sekali bawak keter but aku nak cepat, nak selesaikan semuanya lelaju, klinik and balik rumah melanding.
Luckly ler laki aku jenis keje yang boleh work from home, so dia ler one man show tunggang terbalik rumah dia handle ngan bini sakit ngan anak2nya ngah major exams gak. But banyak berkapau gak lah hahahhaa…kain baju dari balik laundry 2 hari, sampai hari Rabu langsung tak berlipat. Saja tunggu abang habis exam ahahhaha….betul2 abis exam tu abang dapat tengok tv finally and dia punya laju melipat, siap cakap dah lama giler tak lipat baju ni and tv ni pun dah lama abang tak biasa nak tengok. ceh poyo la kooooooooo..
not to mention malam tu gak dia dapat pakai ipad adiknya, balas dendam betul. Hp tak leh lagi coz kakak masih lagi exam so kena respect sket kakak hahahhaa…..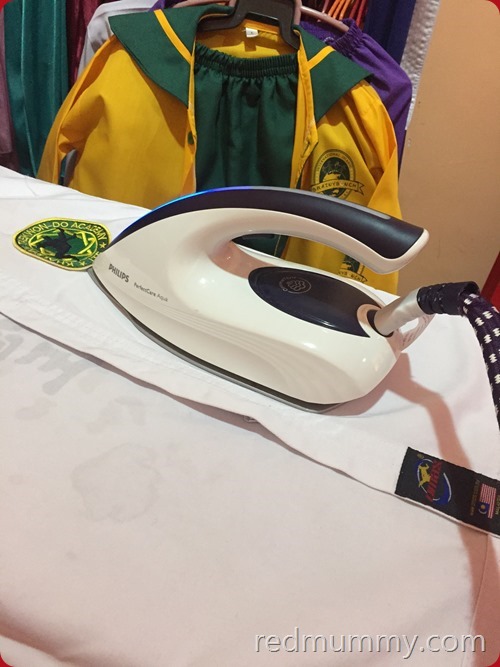 oh earlier sebelum aku tak sihat tuh, my final moment of ironing yeyyyyyyyyyy! no more iron dah pasnih coz bebudak abang kakak dah abis major exams (PT3 and UPSRA) and to add up the good news pulak company bapaknya pun dah tak perlu pakai kemeja or slack pi kerja, can even wear round neck shirt! Gile betul best company apak kau, collar shirt aku leh sabariah lagi, ini round neck jer hoh!! So harus banyak beli round necks je pasnih, kadang2 shirts cam tuh bukan perlu gosok pun sangat, bestlah…alah takat iron baju, anak2 aku boleh buat pun…dah abis exams pun. But aku memang ada iron lady yang datang every twice in a month, so let her do the job lah. Aku fussy tang seluar baju aku, kalau tak tajam seluar tu or berlipat (which anak2 kadang2 buat tak lawo) so biar lah the lady buat.
Anyway, good news for this week is, kain baju no issue, badan akak dah sihat, anak2 dah abis exam, water issue dah resolved. Alhamdulillah.
Let s go pi renew passport memasing!
Comment:
2