Oct 24 2016 Monday, 11:00 pm
Masalahnya bila bercuti ialah penat dari hasil percutian itu. That s one big issue, selain unpacking, badan pun ada yang sesakit (bergantung pada jenis vacaynya) dan jugak departure pun sangat mainkan peranan apabila sampai rumah dah past midnite. Esoknya cuti takper sedap gak but dapak yang kena kerja….hah tu lah my issue.
I wanted to take one week leave from my blog, boleh? Nanti ai apply, korang kasi approval.
Not to mention, ada over 4k of photos from the recent trips. Die die. Mementang 256g kan hahaha….
So to recap back….i was bz for the last 2 weekends untuk passport thingy, itupun nak gak citer lelebar kat blog, ai owe u that. Then pagi lagi ai dah ke Subang to catch the FF flight to Penang.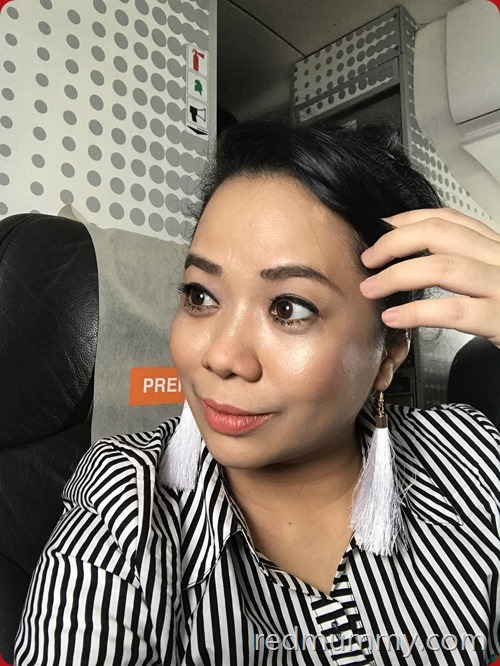 Ai was sent by the husband to the airport but he tak ikut ler, aku pergi pun atas urusan kerja…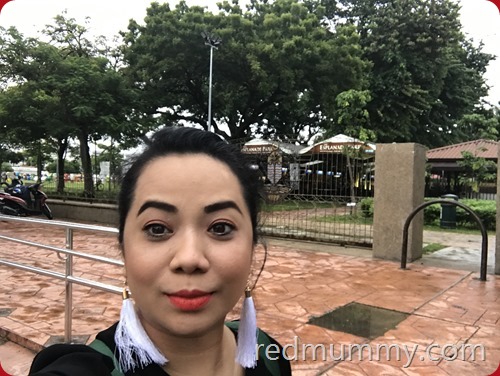 Satu je bukti yang ada that I was in Penang hahahhaaa…that s Esplanade ke hapa, kita pi makan mee sotong depa, Oh My I cannot go ler ngan mee rebus and mee sotong Penang kat Esplanade nih, But the nasi lemak sini sedap, the first gerai. Ini je slot yang akak ada untuk berjalan 30min depan hotel, pastuh dah takde jalan2nya….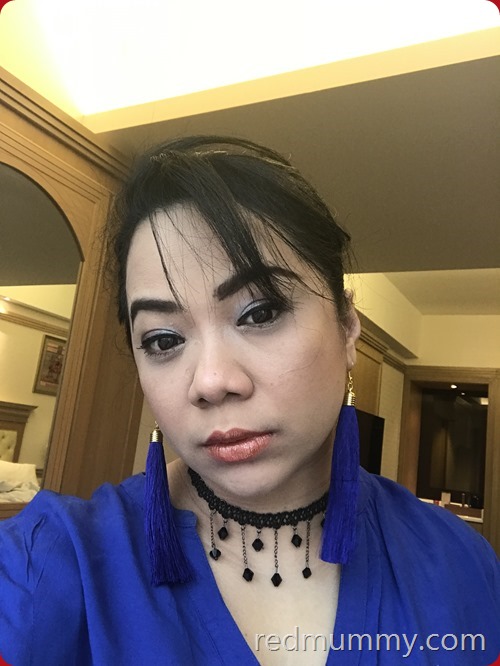 The mengantuk sleepy face on our day 2 in Penang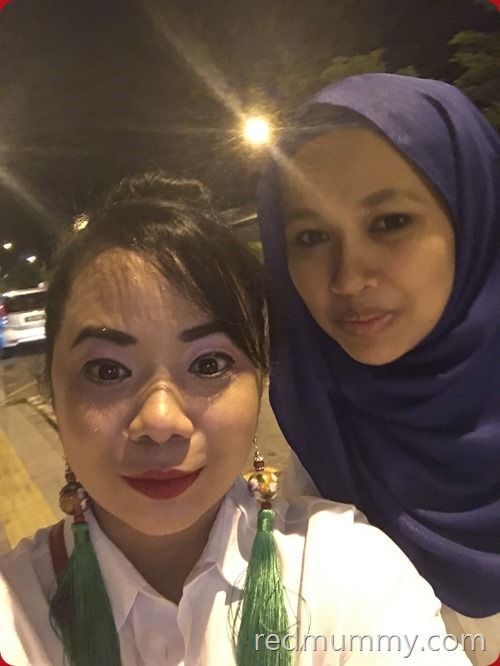 The malamya..my bff nya muka ai berani tunjuk lam  nih hehehehe….but the rest of 200 members dalam retreat ni ai cannot show here lah…ai dont really like to talk bout my other life dalam my blog pun…akak kan ada 2 alam hahahaa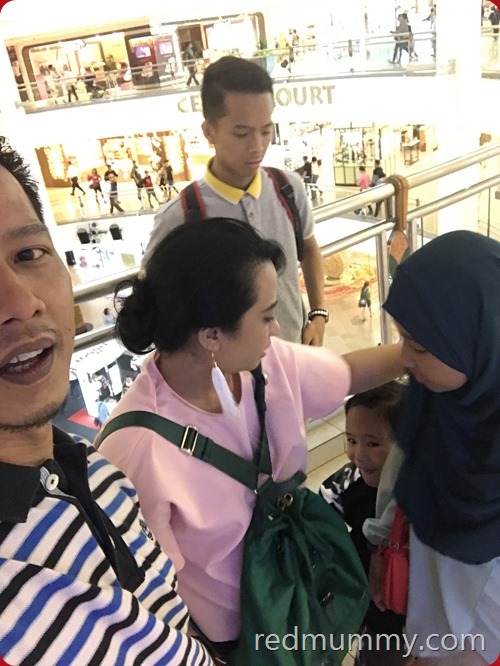 the next day, petangnya around 5pm, all 4 jemput akak from the Subang airport and we headed to Midvalley. Itu 19th Oct, hari birthday my husband so kita nak pi memakan sikitlah. Sebenarnya penat wor…but birthday laki punya pasal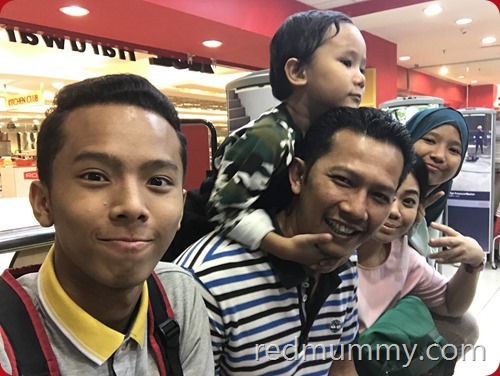 takde mood sangat nak explore coz ai is capek. Kat kedai ni laki akak beli barang2 hardware dia, akak pun duduk je kat kerusi, muka pun masih lesu.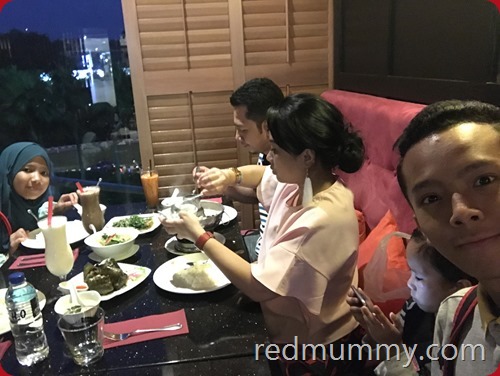 Dinner was at the Thailand's restaurant, menu Siam laki aku nak malam tuh…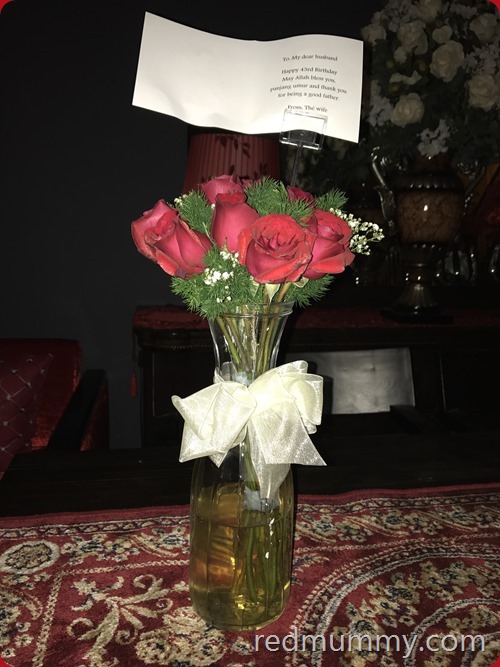 The roses in a vase yang I sent through the florist lah, pagi tu sampainya. Habis early dinner kita terus balik rumah, singgah clinic lu coz Zeeshan's face ada allergic. It happened masa akak kat Penang lagik so risau tengok bengkak mukanya…settled tang tu. Malam tu gak, sambung packing (i dah suh depa sediakan kain baju untuk dipacking awal2 but ada gak yang tak sesiap).
Unpack and packing again, coz our flight to Lombok is the next day nya, pagi nak buat macam2 hal termasuk hantar Chanel to her hotel.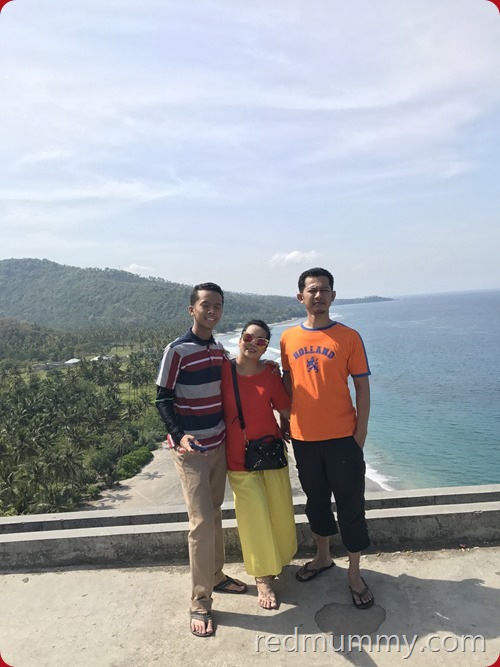 The next daynya kami dah berada di Lombok, dan pulang on the last Sunday, landed at 10ish pm, but debak debuk bagai sampai rumah by midnite and tak kuasa nak unpack bagai, but mandi and did few things and terus tidur coz esoknya kerja. The Lombok thingy was for suami and abang's birthday, macam akak cakaplah, venue pun decided a day lepas dapat passport. So it was 4 days gap before we fly off. Sungguh ler last minute one.
My eldest son pun just turned 15years old Sunday baru nih, celebrate di Lombok ler gitu, siap cake on the bed lagik.
Nanti sambung lagi lah, my body dok capek lagik. Kaki pun sakit lagi macam bebisa coz ada satu itinerary tu kita pergi waterfall and had to climb the steps tinggi2 bagai gak, jadi agak pancit sikit ler. Bukan alang2 umur aku dok panjat waterfall tuh…grrrr.
Anyway, superlega that the trip went well, alhamdulillah. Lombok is a very nice place, beautiful beach,  you should go.
Comment:
5