Nov 23 2016 Wednesday, 8:00 am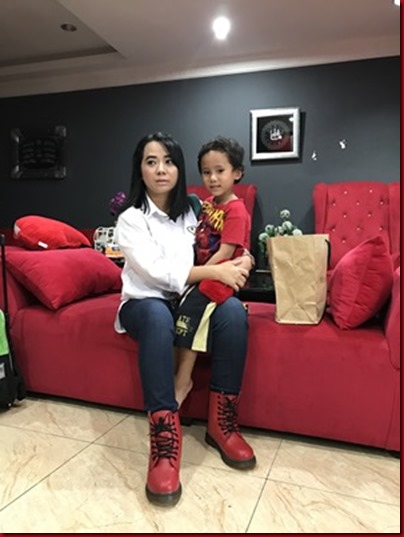 mak nak gi Beijing and anak2 suami kena tinggal. Untuk Zeeshan banyak pesanan dia, nak aeroplan nak train nak lorry. Aku rasa vehicle toys dia kalau tak dibagi orang or jahanam, boleh dpt handbags mak kau kot!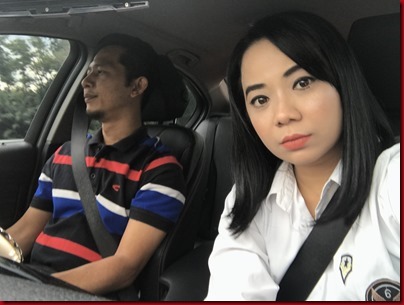 RD lah yang antau, if takde laki, aku panggil Uber ke taxi, this is not my first time jadi solo traveller.
Dan this is not my first time gak ke Beijing, years ago aku pernah angkut bawak abang kakak yang masa tu umur depa kekecik lah sangat, untuk pi visit laki aku yang masa tu was seconded in Beijing tuh…ada cerita tu sume dalam blog lama. Aku nak ke Beijing ni pun sakan tengok blog lama aku tu gak check all the Beijing entries. and i was damnnnnnnnnnnnn kurus giler wpun kakak masa tu baru 3 taun, abang 6 tahun…hiksss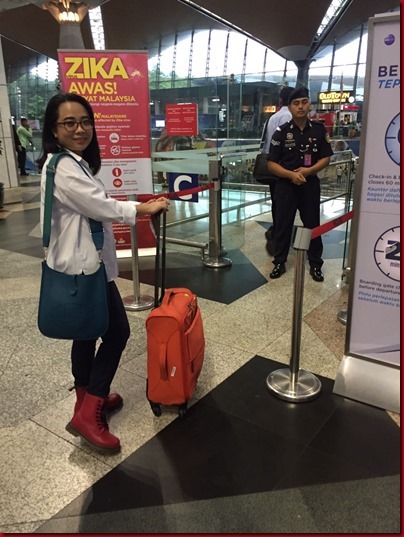 hand carry this oren luggage but pastuh luggage tu tinggal kat Beijing 🙂 . I bawak luggage baru, the red colour pulak. Ada je hand carry luggage yang colour merah but Mak Ajah dah tereban, malas nak mintak balik. Yang colour lain pulak, not red so I need a new one in red lah kan. Alasan.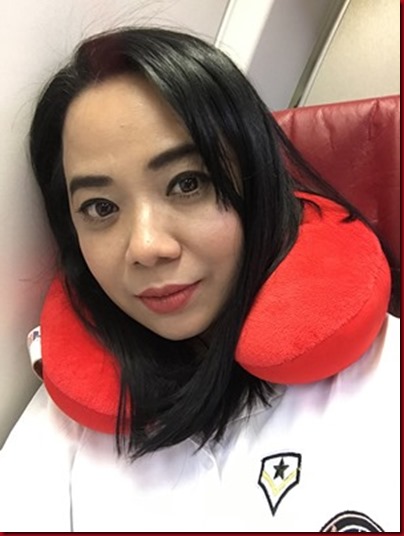 American dok sebelah aku, 8 kali setaun dia akan turun Malaysia kau, macam that day, lepas KL dia kena pi Beijing 2 hari pastuh pi Vietnam pulak. Then baru balik US, nanti taun depan pusingan idup dia macam tu la semula, back to KL, engineer orangnya. But idok le aku borak ngan dia sepanjang malam pun, dia memang bantai tidur jer, but aku layan movies back to back, ada ler kejap tidur gak. Jarang aku dapat tidur lelama kalau dalam flight pun….tak kira ler bape belas jam perjalanan.
For Beijing, about 6 jam…MH360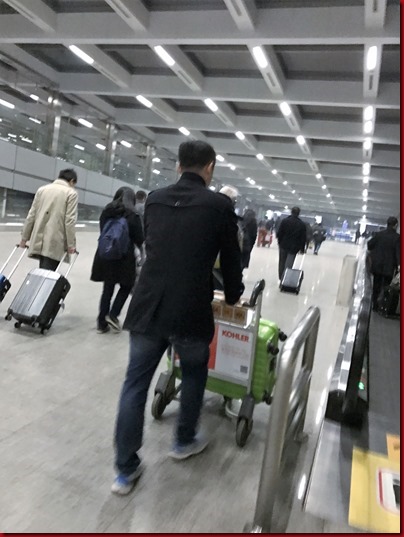 Lepas kastam security check segala bagai, someone (a driver) was supposed to wait for me but sampai aku dah keluar kat 10min pun aku tak nampak bayang orangnya. Tak lama kemudian baru dia muncul, nak borak tak geti plak. dia tak geti omputih and aku tak geti mandarin. Should have brought my 2 kids hiks…..
Laju betul dia tolak trolley aku tuh. dahlah menaik ke bukit sikit jalannya. Aku pun hegeh2 masa ni dok baru nak pakai jacket. Dalam hand luggage aku tu pun aku hanya isi bantal leher tu and jacket, coz it s winter in Beijing. Dalam airport sendiri dah sampai ke tulang sumsum dia punya sejuk.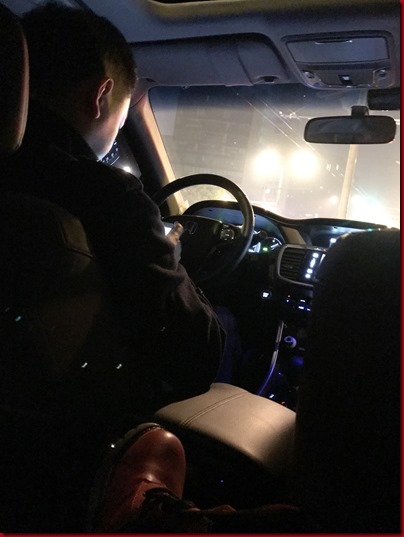 About 45min from the airport to my destination.
Dan yelah bolehlah kita borak2 santai sembang blog pasal Beijing pulak. But aku tak nak ler detail sangat bercerita on Beijing coz ai did that before on my last visit, ai is tak rajin. Ini pun bukan sponsored trip ke hapa, this is my personal trip to visit my BFF.
Banyak sangat drama, sebab aku dah penah datang sekali dulu so aku dah tau apa to expect kat cecino China ni lah. the rudeness is hemm….yang tak gentlemen pun satu hal gak. Aku beli bag Prada kau, tangan aku penuh kiri kanan pun ko tak nak tolong bukakkan pintu yet ko SA yang dok depan jaga pintu tu.
Mana yang berak kencing tak tutup pintu….Ya Allah 2 kali aku faced that moment, sampai skang rasa nak termuntah bila kenang balik. Coi betullah! Buang kahak merata tu pun sangat lazim gak.
Drama depa2 ni bermula dari sebelum boarding lagik. My flight was full of orang kampung depa, aku rasa Malaysian baik Malay or Chinese pun leh kira lam 2,3 orang jer. Omputih ada le 2 orang. So at the Gate punya last security check sebelum kita nak masuk aircraft tu, q memang panjang…wpun ada 2 lanes. Flight penuh. Tetiba depan aku ada orang depa dok selamba potong q.
Well, masa tu masih lagi kat negara aku kan, so aku sound gak lah amoi tuh, awat ko nak cut q aku, pi le beratur. Dia tak geti nak speaking, dia dok tunjuk boarding pass dia yang BUSINESS CLASS tu….hahahahah apa lagik, immigration officers kat situ (our Malaysianlah of course) terus haukkan dia, suh pi beratur. Ko ingat security check pun ikut level ke, nak business class ko pi dalam aircraft tu, jangan nak manjang je potong q. Tergelak2 betul aku dok ingatkan.
Waktu balik from Beijing to KL, pun ada yang potong q aku gak kat security check, walhal aku dok tolong dia amikkan tray bagi dia bagai…cinanat betul depa nih. Manners kedaung.  Yang ni aku idok ler nak sound coz I just had 2 miserable hours (cos of the VAT), lagi pulak muka security depa tu memang takde belas ikhsan, tak pepasal buat drama, kita tak dapat hapa…udahlah sorang speaking sorang dok congcengcongceng.
Anyhow, lots of photos waktu aku di Beijing, insyallah slowly kita tempek2 sini.
Comment:
3