Nov 25 2016 Friday, 8:00 am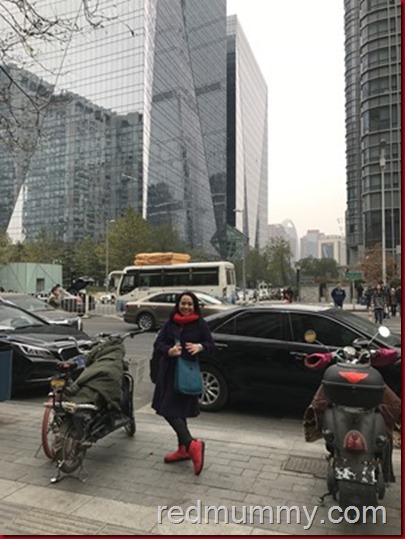 tak sharp la gambar ni, not coz of my fon but aku dok pakai WLW baru ni so dia macam problemo sangat. bila besaukan gambar dia jadi gini and bila put default pun dia tak nak accept. Dah godek seround, sizing ok tapi masih lagi tak sharp.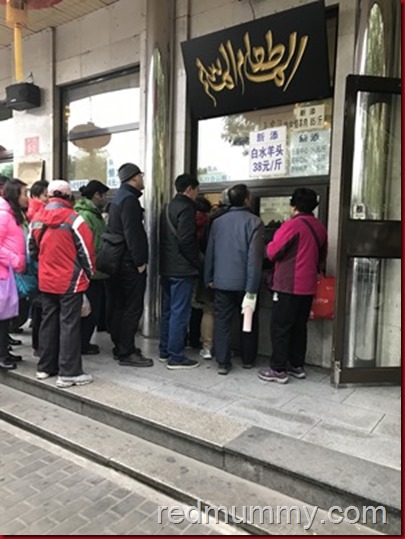 our first destination nih kira area chinese muslim di Beijing, fyi untuk bergerak merata kita pakai cab and uber (all pun kawan aku handle), aku ni totally her guest, takyah pikir hapa hiks… so yang ramai beratur tu nak beli jajan halal lah. Chinese style aku tengok jenguk2 gitu jer. Tak menarik minat, bukan selera kita.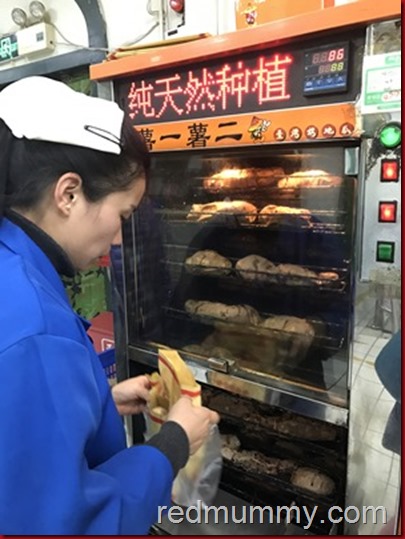 pastuh kita masuk dalamnya, eh earlier sebelah tu my gf dah amik number untuk makan kat halal restaurant tu lah, steamboat. jadi sementara tunggu tu kita masuk the market, all halal too. Ini ubi, nampak sedap tapi sampai sudah aku lupaaaaaaaaaaaaaaaaa nak makan. Bila on the road tu aku memang tak makan sangat sampai dah bawak balik simpan fridge pun till aku buat entry nih, ya allah, terkenang2 kan ubi nih.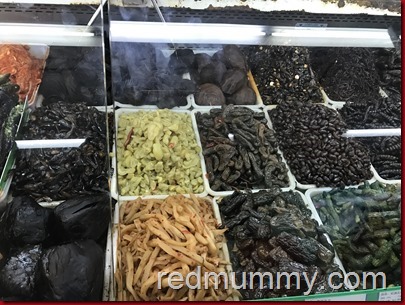 depa punya emm…jejeruk kalau tak silap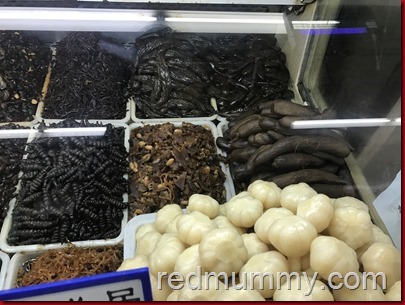 cuba tengok yang kaler itam2 tuh….kalau salah tengok hang mesti ingat tu ulat bulu ke hapa;…it s not. and remember all ni semua halal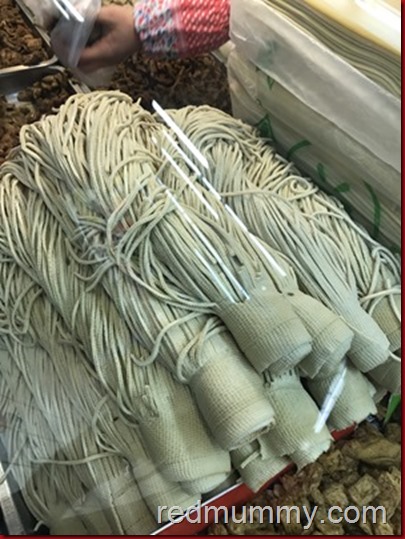 aku ingatkan apa kehalnya mop pun kat display makan, ler…..ini tauhu kau!! one of the tauhu types…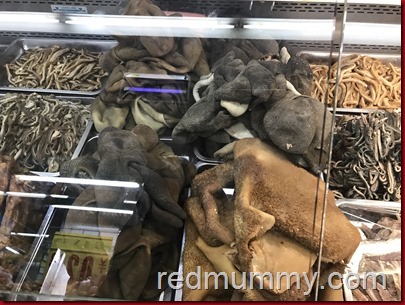 lidah lembu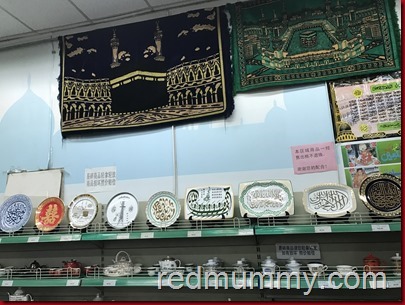 also in the same supermarket gak, kalau kat kampung kita design2 gini semua dah lama kan, but they are still selling here…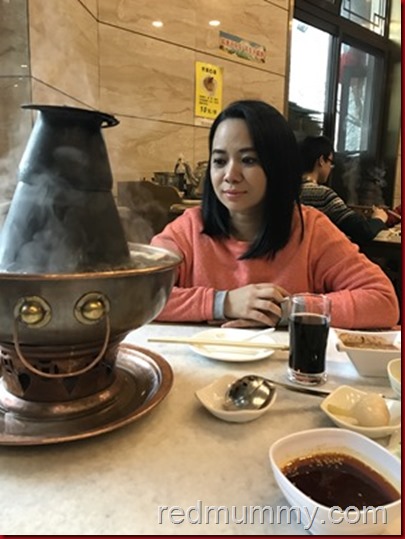 so kita tak beli apa sangatlah, 2,3 jenis barang makanan jer. I tak nak beli2 sangat coz nak pi tetempat lain gak kang nak heret kulu kilir. Lain le laki aku ada, leh gak tolong2 kan pegang barang kan. Jadi steamboat is ready. Air hitam tu, kawan aku paksa minum, aku rasa secoit jer, i cannot go lah, air ada rasa plum2 sketlah.  Aku minum air bekal aku jer,air suam.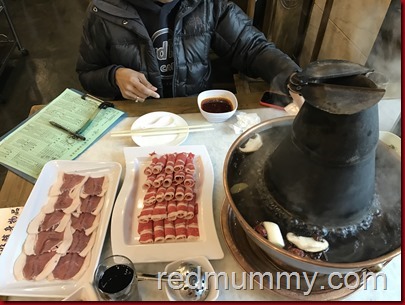 ada lembu and kambing, yang bergulung2 tuh. and ada platters of mushrooms gak, also bayam. Ini dah cukup. For 2 of us, sangat banyakk…jadi kami makan slow and steady supaya dapat perabihkan semua nih. All orders ke hapa, ai is pocitau, semua my gf bikin ler….dia dah biasa le makan sini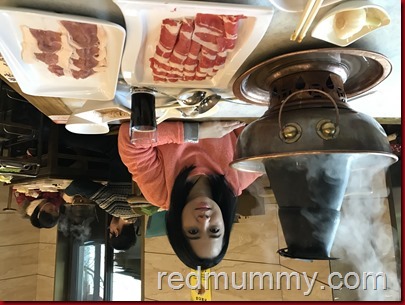 dah aku kata sizing ke hapa rotation pun biol ler WLW aku, donno camne nak godek dah….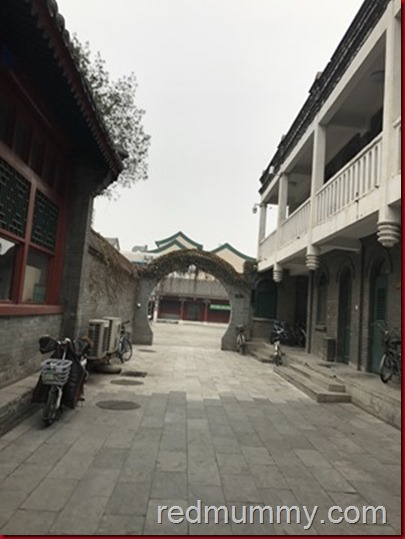 dedepan tu, lintas jalan, is the masjid tertua di Beijing. Tak macam jenis masjid kita, masjid depa of cos berbudayakan China ler kan….sunyi dalam nih, leh kira orang2nya bape kerat je pun.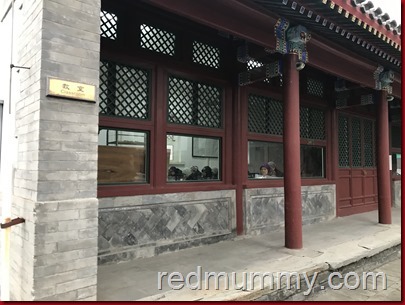 mak2 nenek2 tengah dalam class agama. ha yang ni semua bertudung, kalau tengah jalan or kat market tadi tu, susah sangat nak nampak yang bertudung. cara depa bertudung pun, ada tersipi2 gak celahan rambut nampak.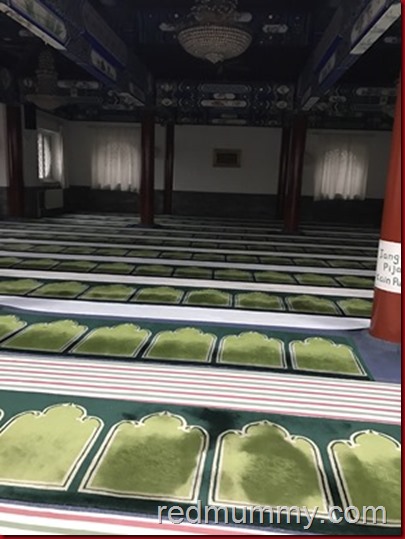 Walaupun ini ruang solat, nak amik wudhu kena pi ke building or bahagian belah kanan. situ ko kena bukak segala jackets ko bagai, socks sume kan, pastu kena drykan and pakai semula untuk ke ruang solat. Kalau ko nak jalan gitu jer boleh, hah gigil ler ngah2 musim sejuk, or if summer mungkin lagi mudah, pakai selipar or kasut sarung je. Ini dengan boots or sport shoes. My gf did the asar here (aku musafir so dah jamak awal dari rumah ngan zuhur). Jadi aku duk tengok keliling, tak nak le bukak boots bagai untuk masuk dalam, tahan le badan sket kena angin sejuk…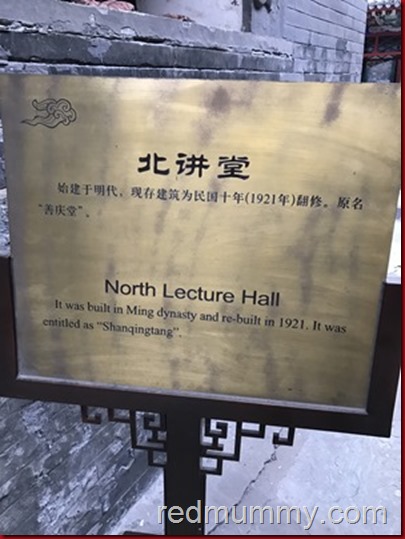 habis tuh kita pusing le kekejap tengok sejarah masjid ni gak…since 1921 tuh..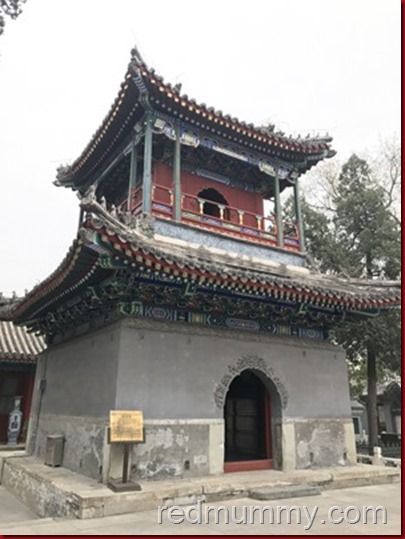 dalam ni kot tempat lamanya bilal depa. sort of. dah tak ingat plak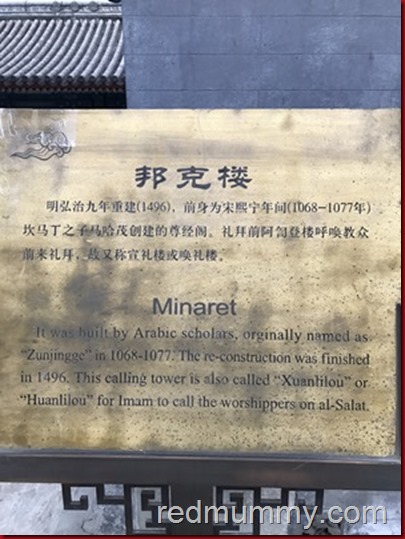 hah betullah nih, tempat nak panggil azan tuh, for Imam…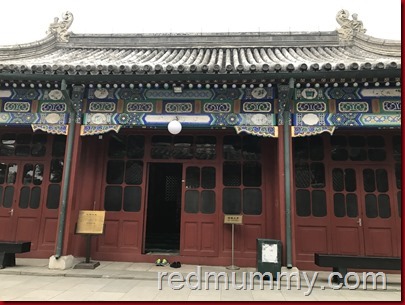 ini section lelaki rasanya, yang pompuan tadi tu yang kita masukkan, di belakang…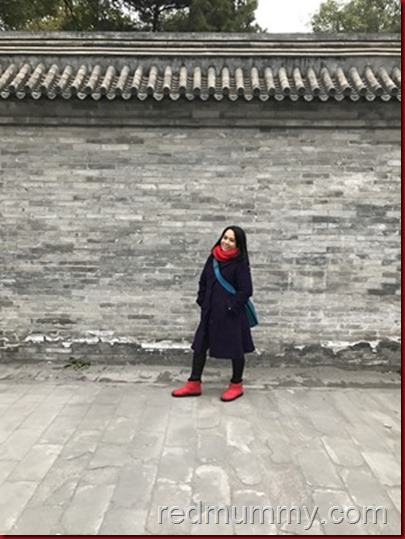 So cos it s winter and aku hanya bawak 1 luggage besau and 1 hand carry. The big luggage tu hanya ada 3 lai winter jackets and baju2 warm sahaja. Yang 'inside2′ tu of cos lah bawak. Baju tidur selai hakak tak bawak dik, apa yang aku rasa tak penting eh tak yah bawak, all supplied by my bff.
I usung gak the cili kering lah, perencah daging ayam apa ke lagik….segala mala jenis kicap. Maleh nak ingat hahaha…laki aku and abang tolong packkan untuk yang botol2 takut pecahlah. Even kuih bingka ubi KLCC pun angkut sekali, all for my fren, dia kirim mar…
so I have 4 days with her, hari pertama sampai pagi kol 2 pagi camtu, borak sampai 4,5 pagi kot and baru tidur and awal pagi dah bangun, berborakkkkkkkkkkkkkk lagi. Sudahnya pas zuhur baru kuor heeheheh…..sana solat2 sume awal sejam than waktu kita.
My winter outfit takde beli baru pun, semua old collection. I have like over 30 winter jackets, yang thin ke thick ke medium, yang untuk badan kurus and badan gemuk. yang unisex. hah kau. Tu aku sorang je punya tuh but of cos leh sharing2 with my family gak lah. Specially yg unisex. This purple ni tebal gak wpun dalam tu pakai 1 warmer shirt and 1 sweater, masih lagi terasa sejuknya. Boot tuh ai think i beli kat Korealah…sarung capai je. aku bawak dedua boots merah, silap…patut bawak lagi satu yang knee but i totally forgot bout it.
It s not about sejuk ke hapa, it s about the presentaiton and appearance, baru le cantik photos banyak gambar kekaler berlainan hari hehehehe…
nama tempat area muslim nih – Niujie. 
Comment:
1