Nov 28 2016 Monday, 8:00 am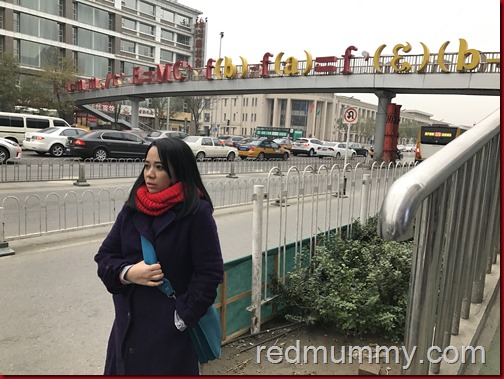 ko kena berdiri kat sini amik gambar. katanya pompuan bff
entah apa ditulis belakang tu hahahaa
ini hari yang sama dengan masjid beijing gak, entah ler tak tau le aku nama tempat ni hahaha, ada le kawan aku kabar but tak simpan kat pala hikss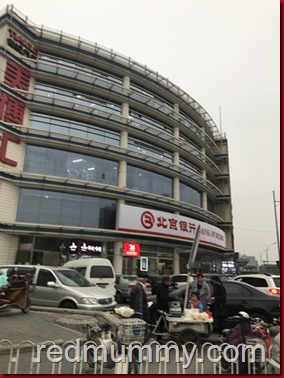 jadi kita masuk mall ni, ado kot nampak tu kan. Aku tak ingat pun dulu ada pergi ke tidak mall ni, wic dulu kita panggil 'looker-looker' coz semua malls yang dedulu aku jelajah dah gomen amik and jadikan cecantik lawa…kalau dulu huk aloh, siap dok celah kain baju lagi masa shopping. macam pasar malam je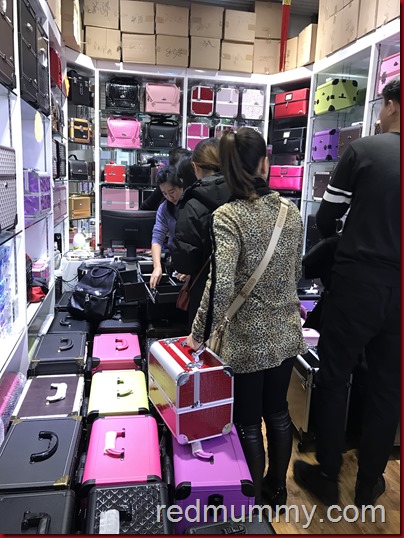 mall ni kita turun naik, heretttt kaki, lom penat lagik. but one last shop ni aku berkenan. ada bags makeup…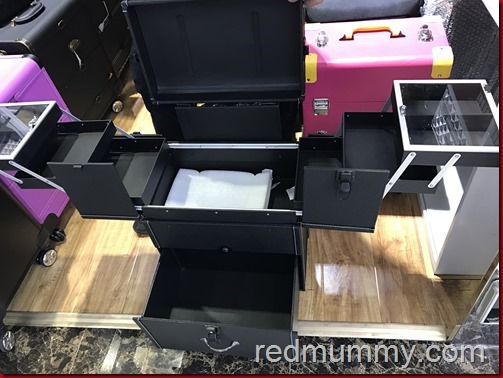 ada roda bagai, leh buat tarik2 macam luggage kecik gak. Bukan le aku nak pi make up ke mana pun, nak buat jual kat korang hahaha…mau mau? hah buzz akak. Tapi kalau gatei, aku pakai le sendiri.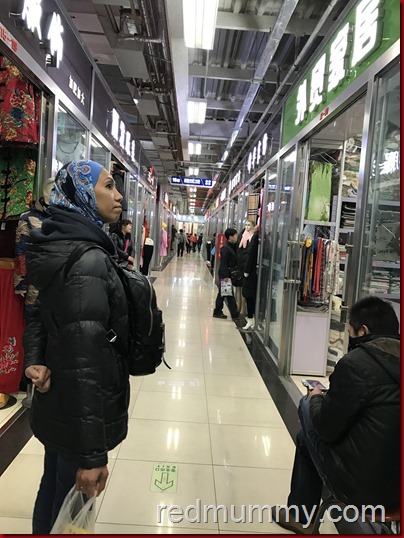 gini dalam mall tuh, very the tersusun atur, not macam yang dulu aku pergi tu kan…sahlah depa buat ni lepas Olympic coz masa aku datang tu few months before depa Olympic gak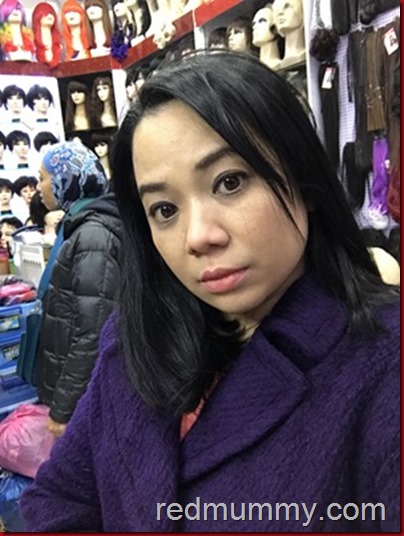 lady fren did her bargained. Kalau dulu cam nak bertekak aku gaduh ngan sellers untuk dapatkan the good price, tapi kali ni kawan aku kasi settledkan. Cuma tu lah, kalau pangai aku boleh letak sampai 70% but my fren is macam oooi gila kau…hikss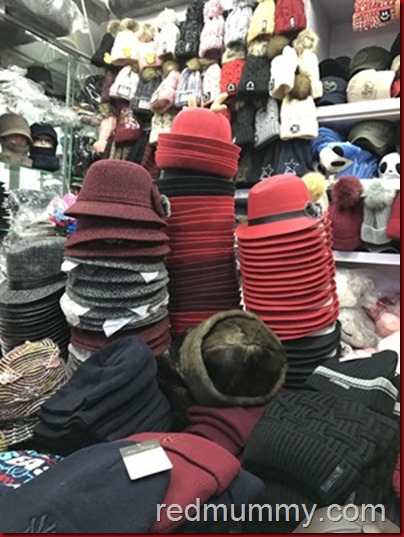 bought topi kat sini untuk RD to pakai for one of our events. but bukan le topi2 pompuan ni, ada contoh lain, nak try size kepala, aku mintak ada sorang cino buyer gak kedai yg sama untuk agak2 sizelah.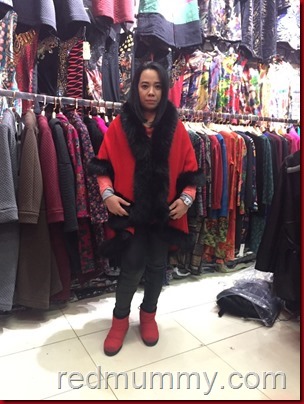 noooo, i tak beli heh merah itam berbulu ni, mau kejung ketung pakai kat Beijing yg ngah winter tu. saje menerai tengok ke main lawa….beli for event pun macam hemm….aku dahlah pendek, ni orang tetinggi sesuailah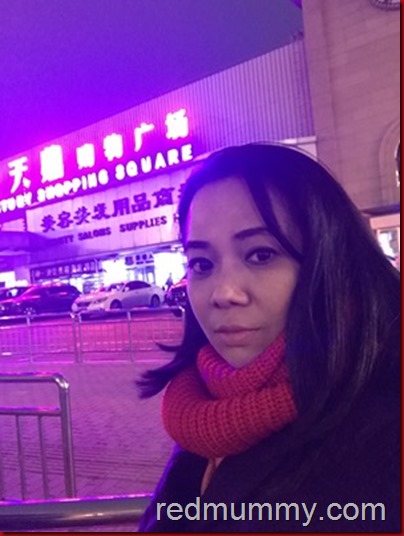 the 2nd mall, the end for that day. Itupun lam kol 5, 6 gak kot balik coz penat, kiri kanan ada barang…balik naik cab. Movement kat sini either cab or uber jer.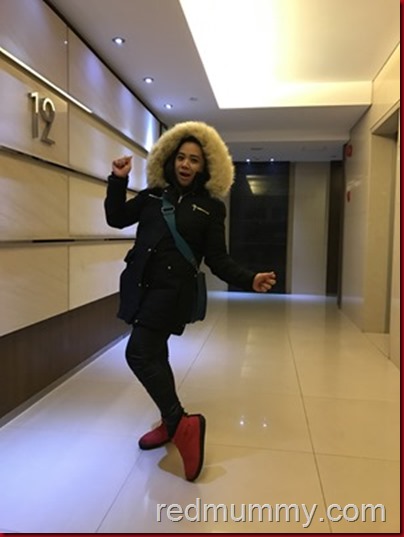 lepas dah balik rumah freshen up sikit, kuor kejap malam tu untuk dedekat rumah pulak. Dekat tak dekat ada ler makan 15min gak kot…ini baju anak my fren, aku nya winter coats macam tak cukup capacity sejuk sini, depa dok cakap, still too thin. Lagipun ni malam,  dah kan, temperature lagi drop. Tapi sebenarnya aku rimas pakai nih, my winter jackets yang ada hood macam ni semua aku cabut….tapi elok le ada, dah mmg sejuk sangatkan.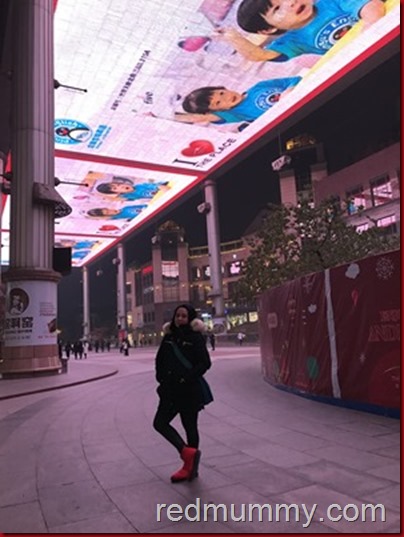 i think WLW buat gambar aku pecahlah, tu ko tak tengok next2 entry lagi le sizing dia aku kena kecikkan coz tak tau le Windows nya pasal or the settings WLW, hauk btol… ini di mall dedekat rumahlah…ada shops dia yang macam lebih kurang ngan barang2 kat KL gak lah. so macam yang dah ada kat KL tu aku tak masuk ler…
on this nite gak, suara aku dah macam tak berapa molek. Tapi ok ler lagi, but esoknya….makin serak and terus takde suara. Pasalnya the weather and pastuh dia ada haze gak. Cuma haze dia lagi tinggi dari kita, kalau kat Malaysia dah announced darurat but for them sini, selamba jer…but tu lah aku tak nampak pun tebalnya haze tu, mbe coz of winter.
Not only that macam biasa bila pi winter country, my skin akan dry, mulut kerng, tangan siku pun kering gak.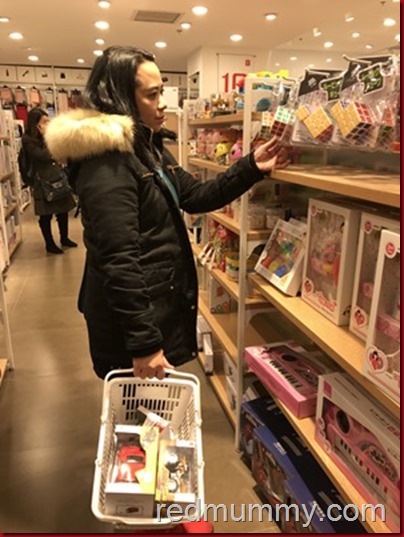 Ini kedai Miniso. Kat Msia ada kat Nu Sentral kan, kat China ada lebih 1000 outlets depa, yet kat Japan leh kira ngan jari. Asalnya Miniso is from Japan. Dalamnya barang2 dia murah ler, so harus aku sebat. Lagipun ini dah dekat rumah, jadi baiklah terus borong. Kang sok sok lagi tak cukup kaki tangan gak.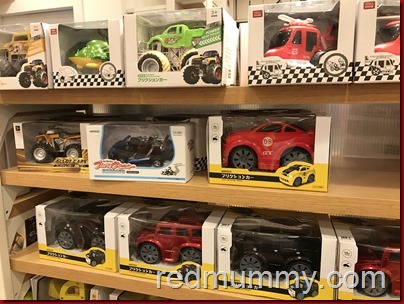 toys for Zeeshan, amik amik amik. 5 kotak aku amik.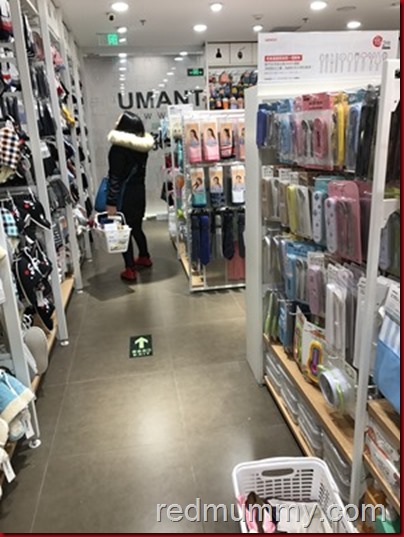 whatever yang aku leh kaup, aku kaup ler. But sok sok sok pun aku masuk gak, kadang2 satu hari masuk sampai 2,3 outlets dia. Coz geram barang2 dalamnya, packaging pun cantik jer…
jadi tak banyaklah shop yang pergi, badan pun sememangnya tak berapa fit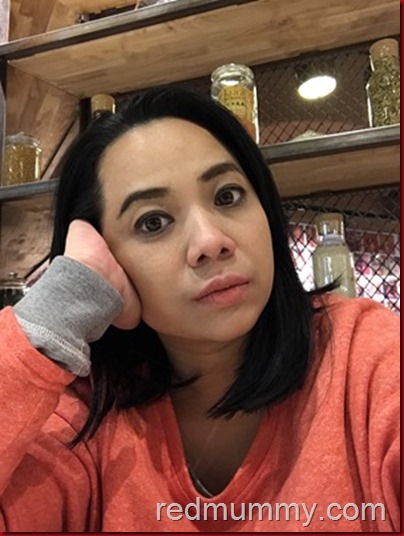 mengantuk pun ye dah tentu tapi bila baliknya, kol 2,3,4 pagi gak tidurnya….(borak ngan member aku ler)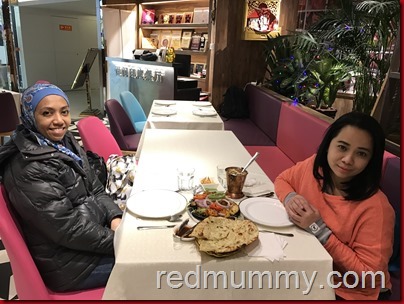 this time my fren bawak aku makan kat Indian restaurant. but of cos aku choose on makan2 nih cos tengah 'pantang', jadi aku cuma amik yg chicken2 ke daging gitulah. Halal restaurant too nih…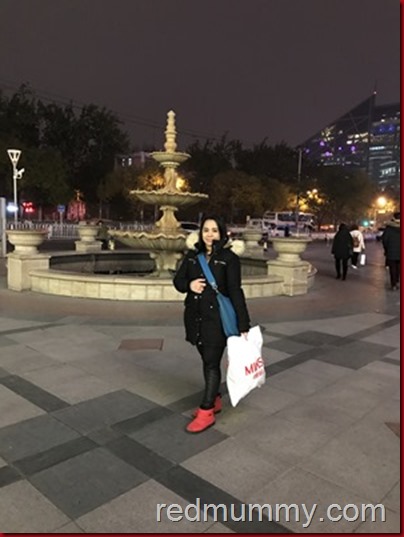 see, tak sharp lah gambar aku nih. Suh laki aku betulkan, dia malas nak melayan. Ada laki terer IT pun tak nak attend benda nih, for him tak penting, tapi pada aku penting. Tak tau dah camne nak godekkan gambar2 dalam WLW tuh. Upset betul.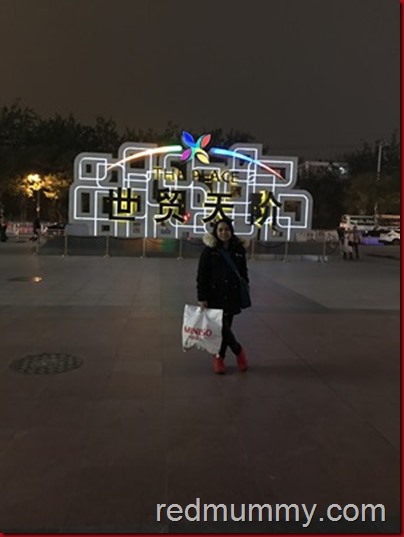 kat memana yang my fren suh posing or aku teringin nak 'padankan muka berdiri lelama ngan winter nih' hah…sempattt saja.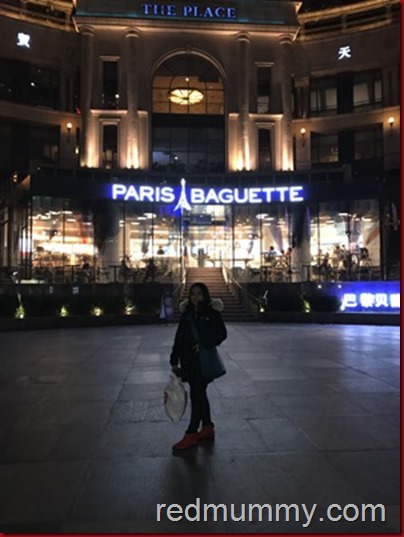 Mesti banyak roti2 ssedap kat dalam cafe belakang tu yek…golap pun golaplah, idok kuasa nak berdiri lelama pun. Nak kena jalan patah balik rumah. Kuor pun kejap jer. Satu lagi gak aku rimas ngan jacket ni gak hahahaha…nyesalnya tak bawak yang the most tetebal dari KL nun.
Dia kalau tak kerana weather, maybe sonok ler sikit nak jalan2 lama kat luar tu..ini asal jalan nampak kedai, masuk masuk amik warm hehehe…camtu le keje kitorg 4 ari.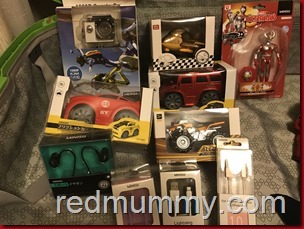 yang dari hasil Miniso tuh…kepelikan abang kakak kenapa le ada ultraman, so aku cakap le masa mami pi clinic aritu ngan Zeeshan (he was not wel, few days before aku gi Beijing), dia dok meleka main ultraman sets kat clinic tu. Leka sangat dia mainnya, so ada Ultraman jual tuh, pasalnya mak hang beli.
Hemm…nama2 mall ni lupa tapi locationnya kat Central Park, Beijing

.
Knowing aku, tempa2 sight seeing tak yahlah kot bagi kat aku, tu yang kawan aku nak bawak aku pi Great Wall of China tu aku tak nak, cukuplah dah naik panjat sekali dulu…
Comment:
0