Nov 29 2016 Tuesday, 8:00 am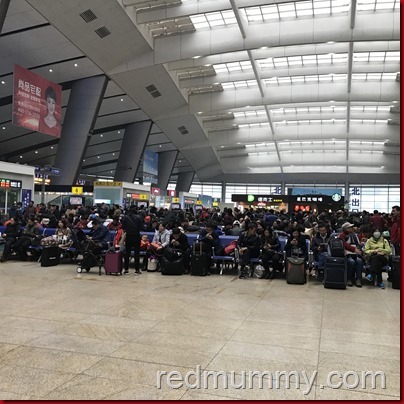 omanghaik manusia….
the train station of Beijing. from the house to station nih by uber lam 45min macam tu. Awal pagi gila kami dah kuor. Coz perjalanan kali ni jauh sikit, nak kena naik bullet train.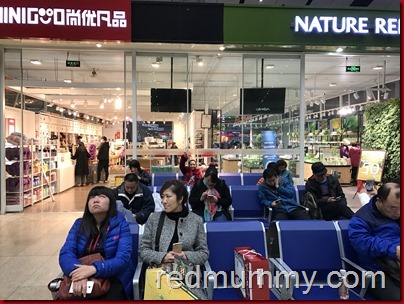 Ada Miniso lagik. Sementara tunggu our train, dalam Miniso ni ada satu bullet train toy dalam tuh, tapi nama pun train, memanjang plak kotak isinya. Kang nak bawak kulu kilir memang tak daya ler, dah tentu nak pi tempat yang menyopping gak.  Bila nak beli waktu balik pun, tu kang dah lain pintu. So tu pasal aku dok masuk banyak Miniso semoga dapat lah jumpa train tu lagi, hampaaaa…tak gak dapek.  So no bullet train's toy for Zeeshan.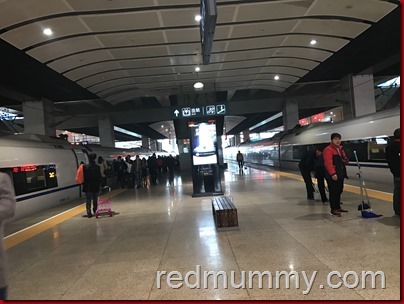 jadi ini trainya ler…dah nak masuk. kena tengok betul2 punya gerabak lah. salah gerabak kang drama…dulu kat German kan aku dulu penah salah, berlari laki bini ngan baby, mana ngah stroller mana ngan luggagenya…hahahah that time nak ke Frankfurt from the place we stayed.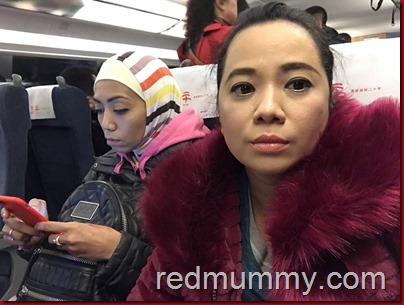 Sembab lahai muka aku. waktu tidur dah kedaung, dari hari pertama fly dah long gone.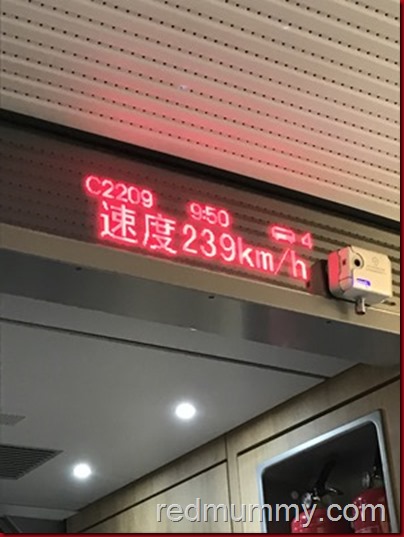 ini tak laju lagi, ada yang lagi laju but aku tak snap…the speed of the bullet train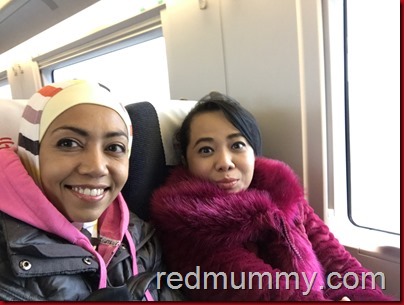 dalam 20minutes gitu perjalanan, kejap jer. Yelah nama pun bullet, kalau naik kereta 2 jam kot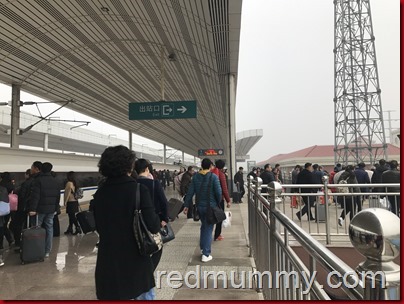 udoh sampai, hah sini memang nampak tebal hazenya dari Beijing. from the photo tak clear lah, but when I was there tu, can know one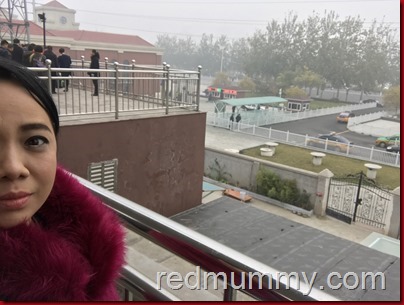 memula aku ingat kabus, tapi it s haze. polution dia tak de le bau sangat kot, aku rasa tak bau, tapi tu lah, coz of winter but hasilnya…hah kau hakak punya suara ilanggggggggggggggg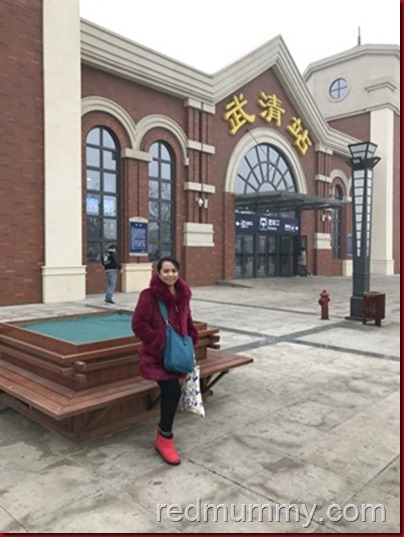 eiii bencilah gambar tak sharp nih, bukan salah fon bukans alah orang yg ngamik, salah the WLW!!!
sampai bilalah aku nak face this issue. haih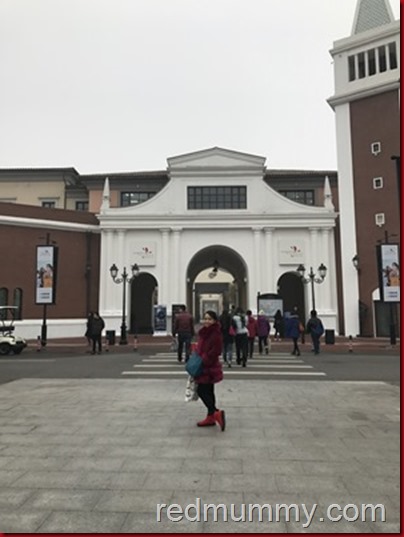 kita peposinglah dulu, kang sehari nak dok sini berjalan kuor masuk kedai
ni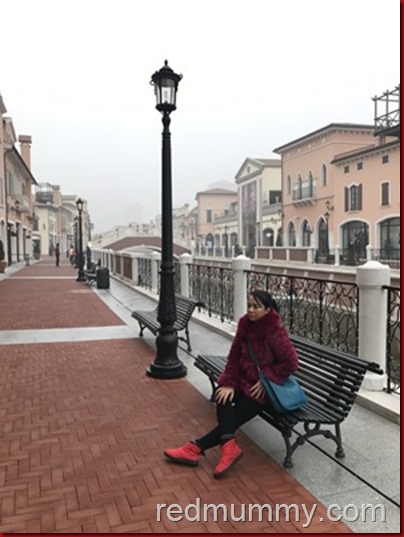 ai rasa this place is bigger than BV, London, but of cos ler lagi besau dari JPO gak. inilah sesatunya list tempat yang wajibbbbbbbbbbb sangat akak nak pergi bila my bff kata ada factory outlet, hah kau, gila tak nak pergi kan hehehehe
knowing me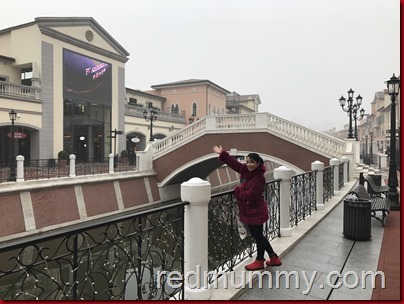 sebelum kita mula journey tu, kita lepak minum kopi dulu. aku ngan english tea jer lah. Ada bawak bekal roasted chicken dari beli kat kedai muslim semalamnya kan, so tu yang kita makan usung ke sini…buat lapik perut jer. Lunch kang makan lain lah.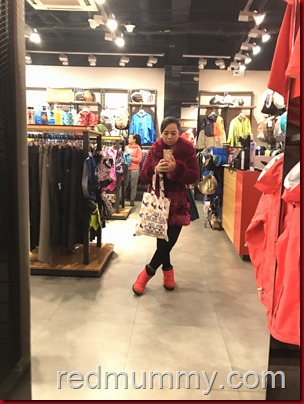 so start le tengokd alam tuh, apa ke yang ada kan. asal ada shop yang berkenan, kita masuk. Both of us are shopaholic (tapi aku lagi teruk kot dari dia, but one thing for sure, kitorg gila handbags, tho dia cakap aku lagi gila dari dia lah kan)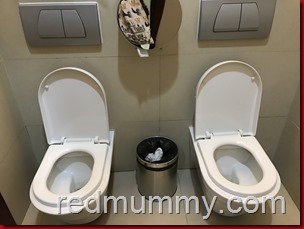 hahah toilet  ni cutelah, sekali 2 orang leh masuk. Untuk dalam sepintu ye. Maybe untuk mak ngan anak. Tapi kalau ko kencing berak pun tak tutup pintu kan, tak mustahil ini ko ngan kawan ko pun boleh gak do that thing together2…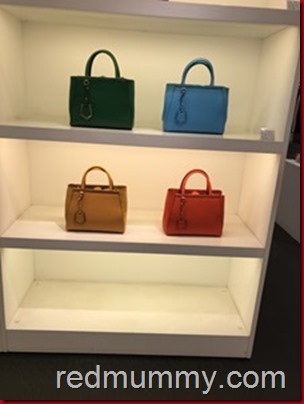 dalam Fendi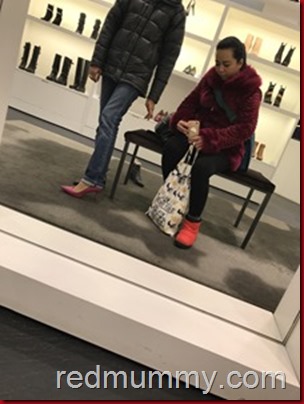 ini mana ke butiknya, lupa dah.  Ko kuor masuk lebih 20-30 kedai kan, dah lost hah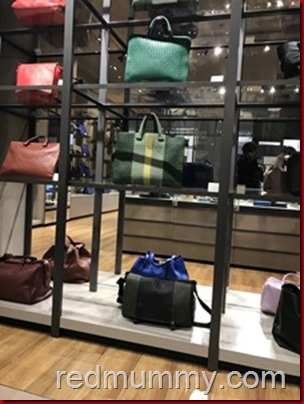 Bottega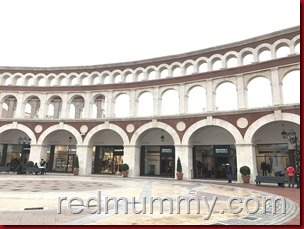 sorry le kena gak kecikkan gambar hah… ini antara the butiks yang korang leh nampaklah. besau tempatnya. Nak lari jalan ke luar pun tak tahan gak, sejuk bangat. So masuk dalam pulak, paneh berdentung bila dah berjacket2 bagai. Melainkan kita dok lama dalam butik tu, hah memang aku bukak jackets2 nih.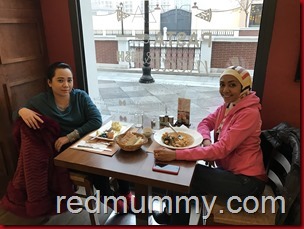 lunch break, sedap betul dapat rehatkan kaki hah….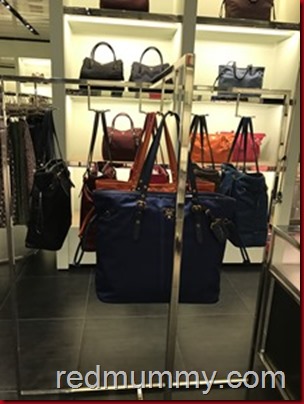 Prada…biasa kat factory outlet bukanlah new season, but the price is reasonable. For Prada ni oklah harganya tak semurah sangat di Europe tu dah tentu but kena pandai tengoklah.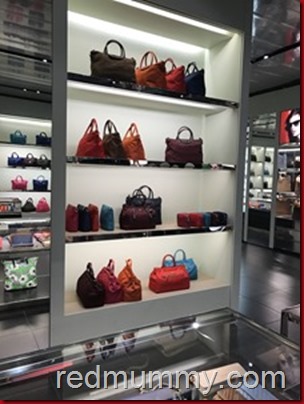 Prada gak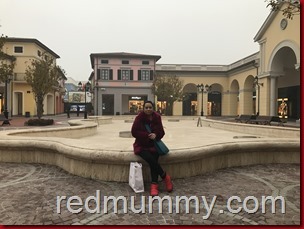 kita masuk je berejam2 pastuh baru decide untuk beli apa bagai lepas dah compared. So tu yang penatlah, kena patah balik 2nd round lepas lunch tuh.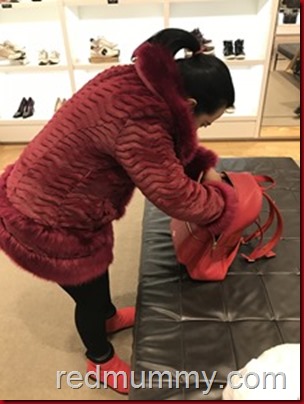 korek mengkorek, check siasat sket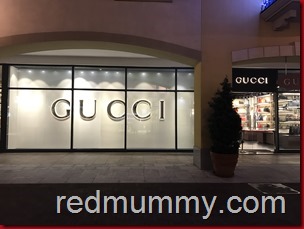 tau tak aku dok tunggu kat luar Gucci ni, dengan sepui sejukkkkkkkkkkkkkkkknya, adalah lebih 10 ke 15min kot. Coz aku nak masuk Gucci ni for 2nd round coz the first round tuh dah tau takde kerusi (earlier pun aku kena tunggu kawan aku dalam tuh dia kat butik sebelah), sekali my bff pergi D&G, ingatkan sekejap, bapak lamaaaaaaaaaaa lahai. So aku pun join le tengok dia dalam tuh…nak gak tau apa yang best sangat bag dalam tuhd bukan main lama dia bertangga kan….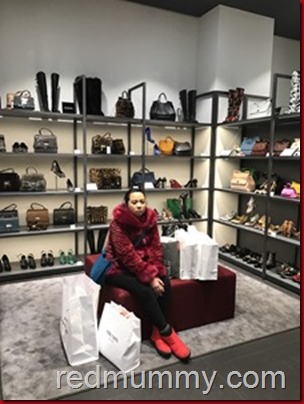 Muncung penat, dah 7,8 jam kot masa ni spent kat dalam Florentia Village nih. Wohai….lesu hakak. Inilah dalam D&G nih…sofa yang aku duduk tu, aku rasa macam nak baring tidur je kat situ. Sangatlah penat, toksah cakap lagi la nak jalan pun tak daya. Lama lagi perjalanan pun kalau nak balik rumah nanti gak…Ni yang dari aku dok luar lama gila tuh, pastu aku masuk gak, pun menunggu lama lagik.
Siap aku dok zikir, cepatlah maaaaaaaaaaaaaaa cepatlah….dia punya belek telek satu2 bags kalah kak red. Maybe coz aku jenis beli yang classic kan, so senang je nak borong. Kalau pesen yang bembukan tu memang idok le haku…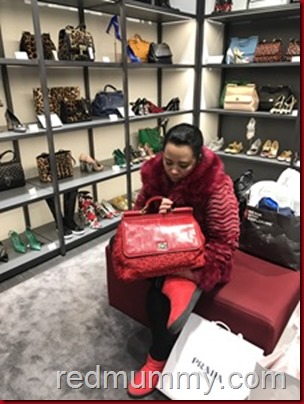 no, i didnt beli pun this bag,, aku bukan fan of Dolce & Gabbana at all (excpet perfumes depa), so this red bag, is super crazy RM14,000. Ohmeng. baik le bayau kat LV ke Chanel ker Hermes ke topup2 sikit lagik untuk dari that amount. Walaupun merah, RM14k is so not worth it to buy….
Sok kita sambung lagi for this factory outlet. Duduk sini pun 10 jam kan, so banyaklah nak goreng lagik…
But if you ada masa, yes, please datang sini, dia bukan dalam Beijinglah, another city di Tianjin. Lelebih lagi to those yang fan of designer bags ke shoes ke…naik ngan bullet train tuh. Passport jangan tinggal, datang sini kena bawak coz kat train lagi depa nak check, tix kena sama ngan passenger.
Comment:
1