Nov 21 2016 Monday, 8:00 am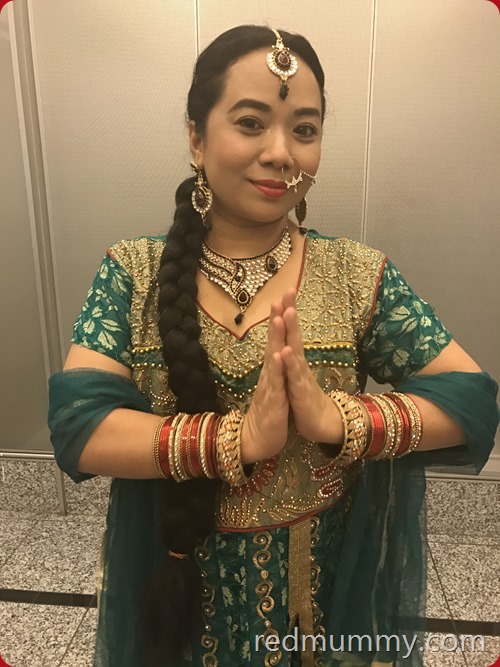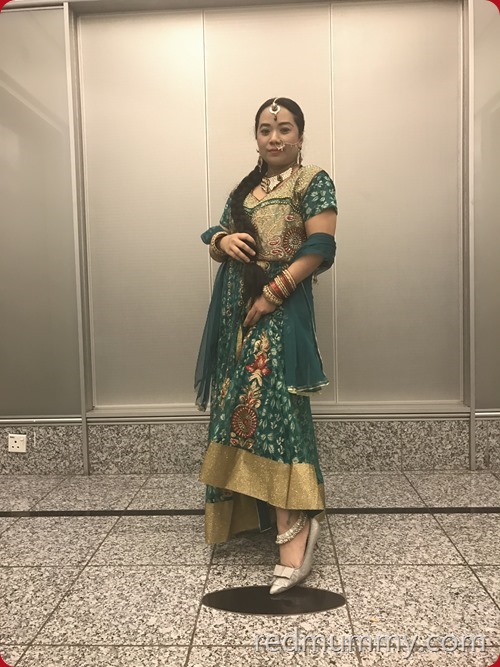 Last year was in red, this year aku beli green set. But accessories semua dari last year punya, cuma aku tambah the long hair, the subang hidung and gelang kaki besar (yang lama kecik). All for Diwali.  But accessories pala leher tu not sure aku pakai last year ke tak gak coz aku ada few Indian sets nih, malas nak cek entry lama. Bukan penting pun, anyway, sapa yang dah tengok video akak berhidustan tuh, diam2 sudah…for fun jer, menari pun lintang pukang.
Because of this, I dok hafal sikit2 le the Mujhse Dosti Karoge punya medley, siang malam, dan Zeeshan sebagai my magnet sampai dia lagi terer hafalan than me. No wonder ler budak2 macam Zeeshan tu senang betul nak hafal surah, yassin and macam2 lagi coz I notice dia tak mumbling hafalan apa2, but dia simpan kat pala. Tetiba tengah mandi, lengkap lagu hindustan tu dia nyanyi hoi!! aku pun terkial2 nak nyebut. Memanglah ada pepelatnya but hebatlah minded brain macam baya Zeeshan tuh. No wonder masa umur dia 3,4 tahun dulu lagu Elsa dia pun hafal. He usually nyanyi sambil mandi, sekuat alam satu rumah dengar.
Addiction dia baru skang, layan lagu2 hindustan, once a week dia dapat ipad, dia mintak aku bukakkan dia Jooth Bole (from movie Booby), lepas tu abis semua famous lagu2 hindustans dia melayan. Bila dah lama kang, lepak2 tetiba dia nyanyi…eh ko sekali dengo dah hafal. Even menari tu pun, dia banyak betulkan aku, katanya macam ni lah, hands gini, hips gini hahaha…yelah dik.
Nak sewa my Indian outfit, boleh boleh…from top to toe complete set akak ada.
Comment:
0