May 22 2017 Monday, 12:00 am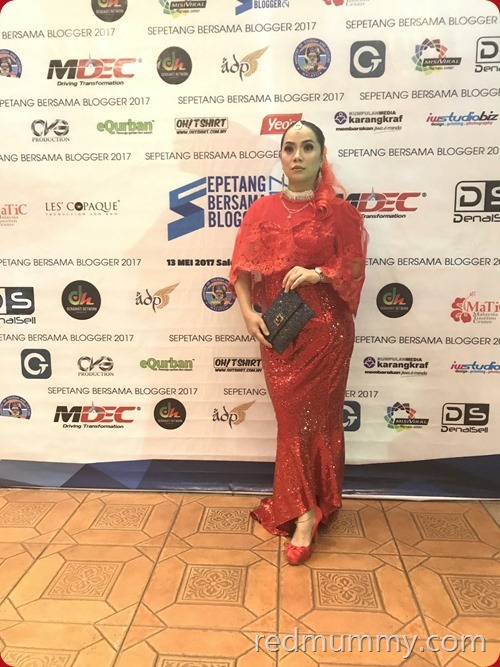 Tahun keenam Denaihati menganjurkan Sepetang Bersama Blogger. Awal2nya dulu memang title Sepetang tu coz siarannya petang, dah tahun berganti tahun, ada event sehari suntuk, ada yang sampai membawa ke malam. For this year, dengan tema Glam and Glitter, so merah2 menyala (of cos) hakak pun datang….
Event was held on the 13 May bertempat di Saloma Bistro.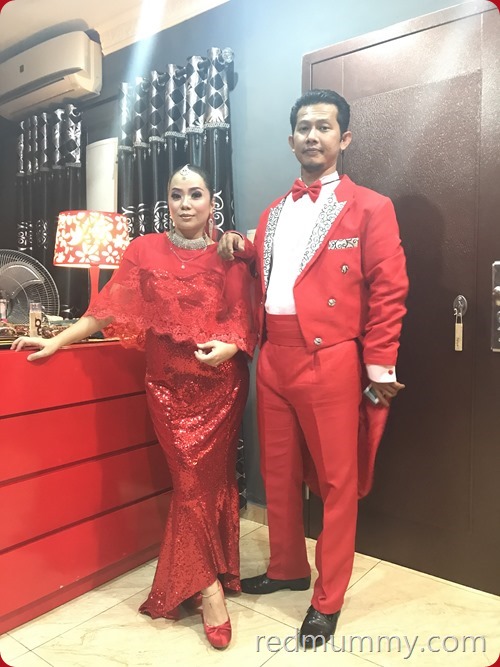 Orang sebelah yang kena gak memerah…but sampai majlis dia hanya pakai yang dalam pink tu jer, jacket tu dia bukak….
outfit laki bini sendiri punya, no sewa no sponsor.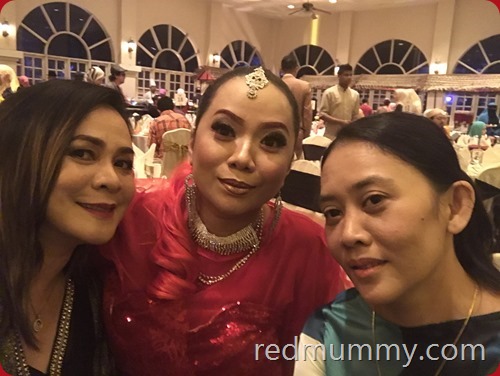 akma and kak hanny yang sentiasa forever berdua…kadang2 bertiga empat lima 🙂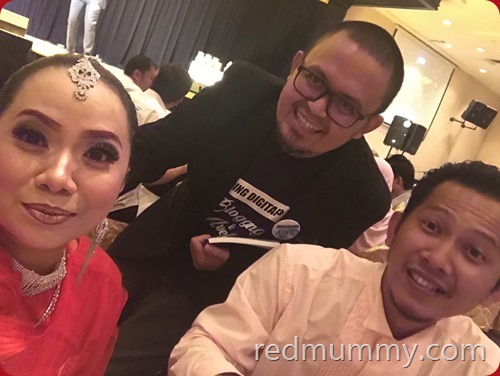 orang kuat Denaihati, Eizil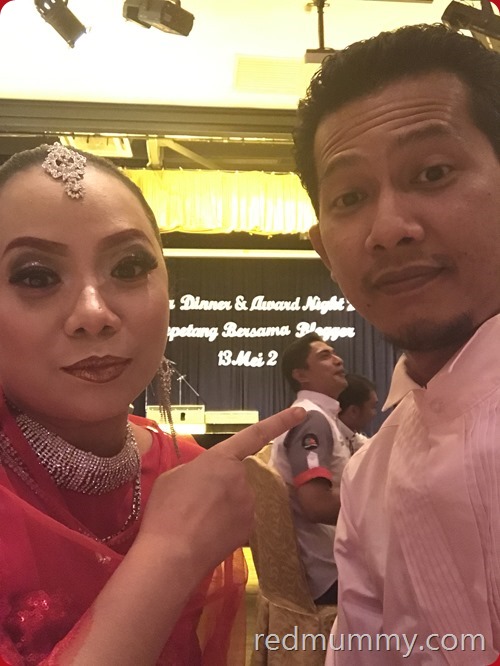 bff abang haji  Denaihati – apa nama orang tuh? ai is lupa…. 😛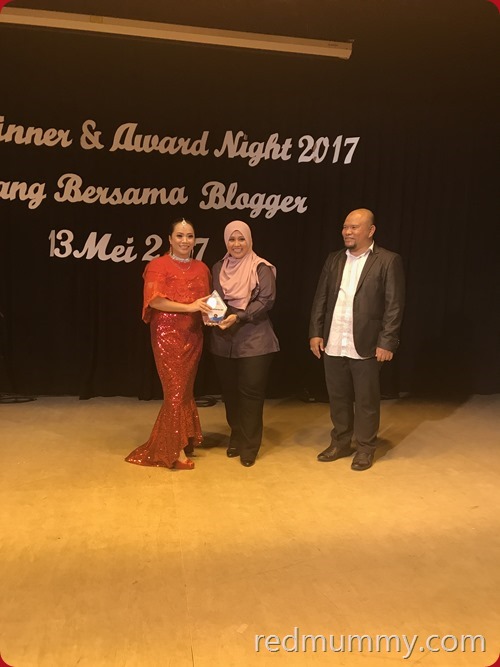 and throughout the nite, ada ucapan2 dari VVIP:
YBhg. Dato' Hussamuddin Yaacub, Chairman / CEO Kumpulan Media Karangkraf
YBhg. Datuk Hajjah Mas Ermieyati Samsudin, Timbalan Menteri Pelancongan dan Kebudayaan
Ada 9 jenis penyampaian anugerah malam itu dan jugak 2 anugerah lagi for the best dress. Some said, ai menang besar malam tu, dengan membawa pulang 2 awards.
Untuk Blogger of the Year Award dan jugak The Best Dress Award 🙂 . Terima kasih team Denaihati, Abang Haji Amir especially.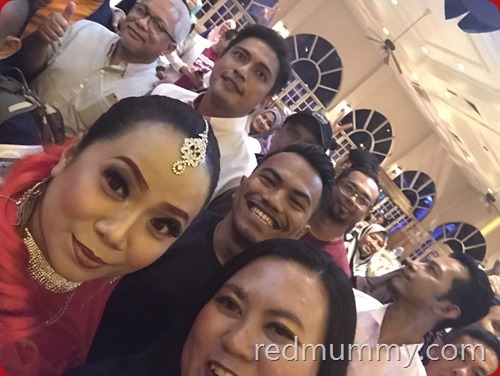 Ada gak penyanyi Erul ke hapanya namanya from AF (he was sitting on the same table with me), ada bloggers from Indonesia pun sama meja ngan akak…dan surai majlis, kami pun bergambar sakan. Of cos lah blogger ni pantang je kan jumpa, mesti kena bergambo…semangat hoh. Ada jugak lucky draw but as expected, i was not the lucky one. The food, was so sedapppppppppppppppppppp….rendang ayam!! terkenang2 kelazatannya.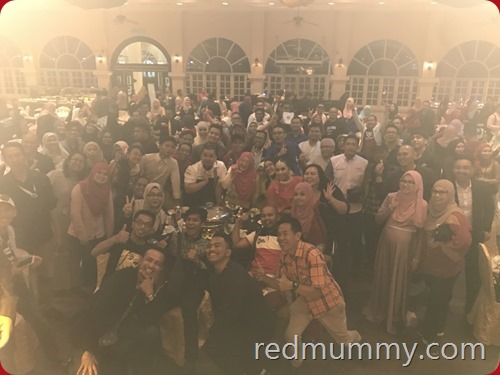 meriahnya malam tuh….inipun hanya untuk sessi malam, ada jugak sessi dialog waktu petang but ai didnt go lah…
tak perlu bayar mahal for SBB nih, untuk sehari suntuk siang ke malam, hanya RM50 sahaja per pax but like i said, i hanya datang malamnya sahaja.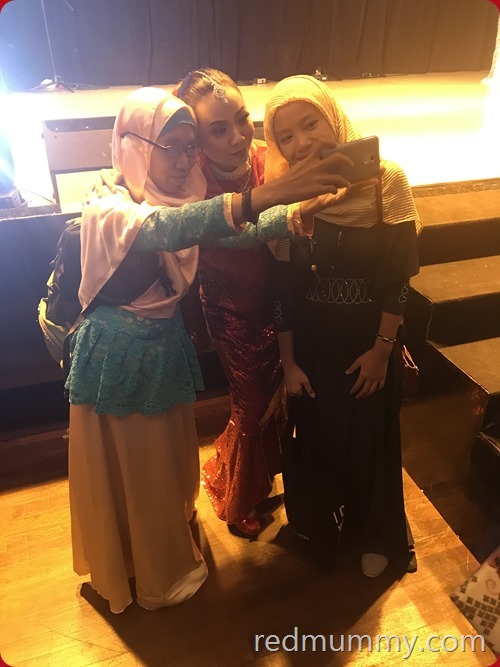 with the Indonesian Bloggers
tak amik banyak gambar lah from my fon, coz dah tentu laki aku yang pegang fon and bila dia rasa nak snap, dia snap ler, agak2 dia meleka borak, memang takde ler gambar hakak …..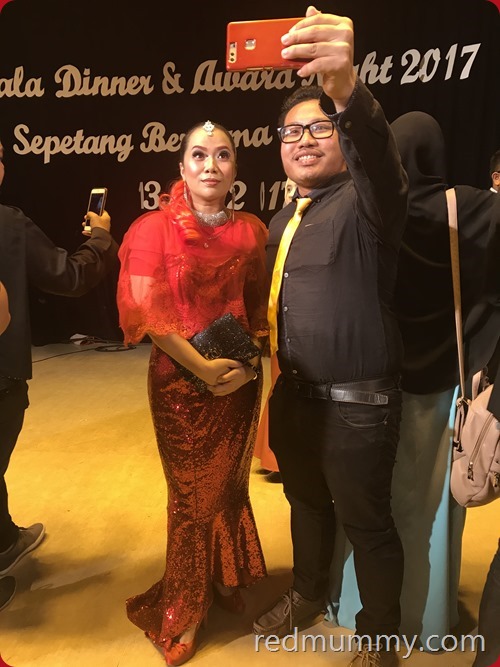 penaberkala – one of my neighbor's blogger gak.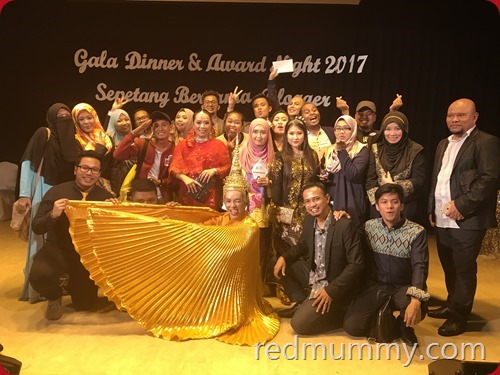 Rawlins won the best dress for male, tak kenal? hah…obviously lah yang in gold tuh. Pakai baju Siam….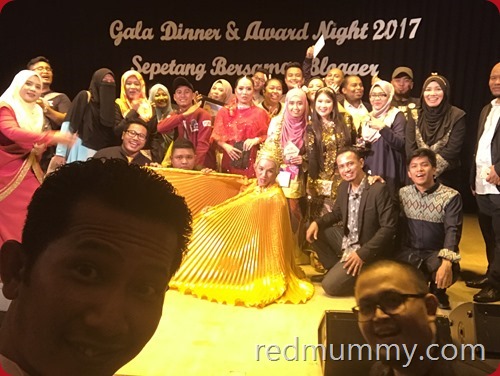 dan the rest of the bloggers that night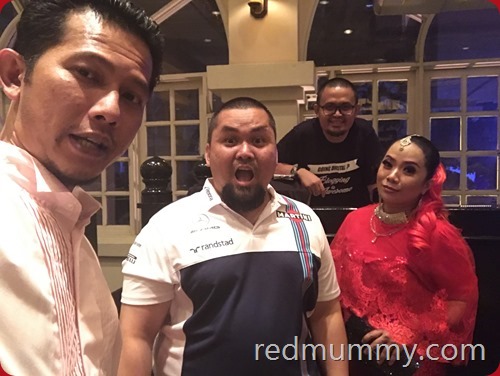 Pendukung kuat Sepetang Bersama Blogger. Kid and Eizil. Lamo dah gak yeah depa ni ngan Denaihati….bonus masyuk…..insyallah.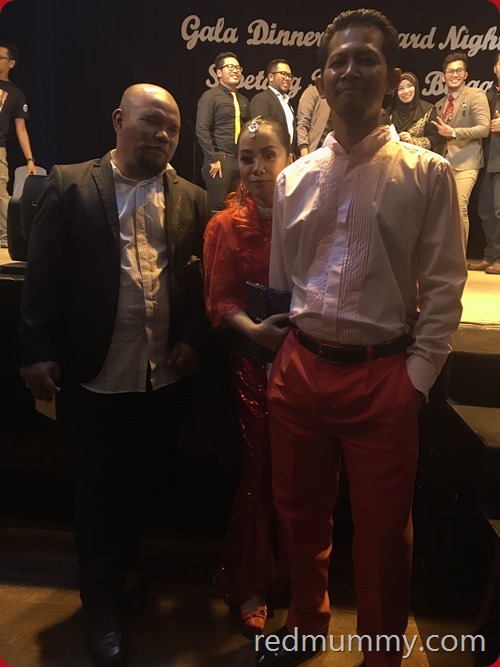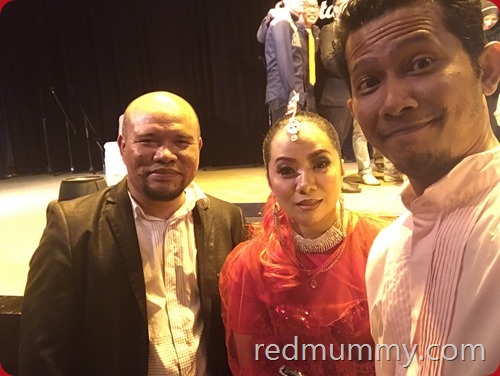 paling utama, terajunya ialah the big boss – Abang Haji Amir Denaihati. Manusia yang sangatlah aku pandang dan sanjung tinggi. Even the wife pun, sangat kami hormati. Terima kasih abang aji, dan sekalung tahniah for the beautiful SBB. 6 tahun, perlu disambung…jangan dihentikan. Buat kopi2 kedai mamak pun boleh bang….
Insyallah kami akan sentiasa bersama abang. kalau abang aji masuk politik, you have our votes 🙂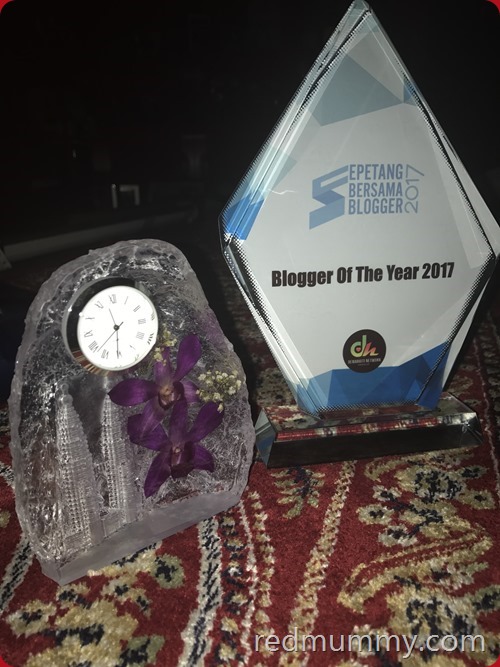 The 2 awards yang saya bawak pulang. I was told a day earlier that I am getting an award. So since aku pun among the orang lama yang masih lagi berblogging, gamaknya depa nak bagi Blogger Tak Gegeti Nak Pencen 😛 . or perhaps, blogger kertu. sort of. hahahaha….so thanks anyway for the Blogger of the Year Award. Jugak the best dress for female. My makeup was done by Zeeshan's aunty (cikgu), but menggunakan 100% my makeup stuff. Thanks a lot Aunty Mia.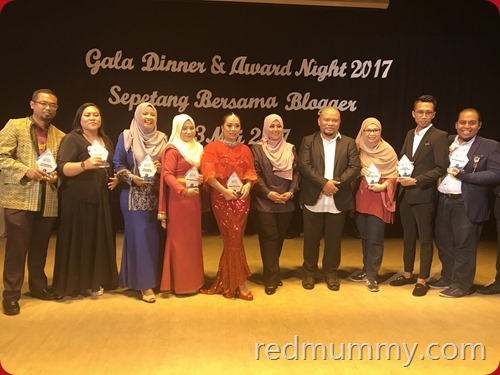 Dicedok dari Denaihati's site, Penerima2 Anugerah lain malam itu:
Most Engaging Social Media 2017 – @Neyrashazeyra
Most Engaging Blog 2017 – kisahemasputih.com
Promising Blogger Group of The Year 2017 – Projek Blogger Utara
Best Foodie Blogger 2017 – Mahamahu.com
Best Travel Blogger 2017 – Projektravel.com
Best Lifestyle Blogger 2017 – Ciklilyputih.com
Digital Economy Champion – MDEC
Fast Growing Social Media Company – Misi Viral
Blogger of The Year 2017 – Redmummy.com
Insyallah ada aral kita jumpa lagi tahun hadapan, once again congratulations untuk team Abang Haji Amir Denaihati.  Sepetang Bersama Blogger 2017 sekali lagi mencapai matlamat, insyallah.
Comment:
9