May 23 2017 Tuesday, 8:00 am
.
.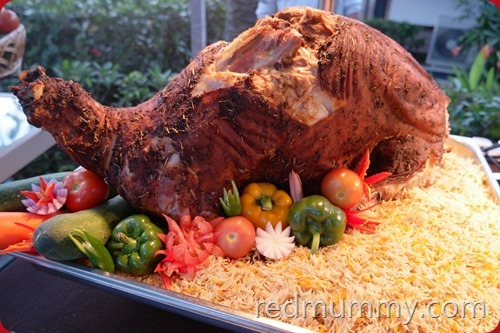 Lagi seminggu jer kita nak menyambut Ramadhan. Puasa dah ganti ke belum? Harap-harap semua dah ready la ek, jangan last minute pulak. Nak buka kat mana dah survey-survey ke korang? Akak biasanya weekdays berbuka kat rumah jer, cuma weekends baru buka kat luar dan salah satu tempat semestinya di Cyberview Resort & Spa.
Honestly cakap, here is the best Nasi Arab yang Akak pernah rasa. Chef dia ada mentioned kat Akak yang Nasi Arab ni cara masak dia special sket tu yang rasa sedap dia lain macam 🙂 Memang wajib makan walaupun diet hiks. Kena pula berlaukkan Kambing Bakar Golek dia yang empuk. Memang thumb up!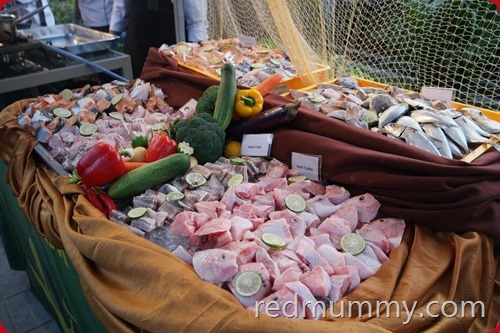 Seperti tahun sebelumnya, Buffet Ramadhan tahun 2017 di Cyberview Resort & Spa ni masih menawarkan tarikan unik dan istimewa mereka iaitu live-on-the-wok seafood cooking. Memang satu-satunya Buffet Ramadhan yang menawarkan kelebihan seperti ini, di mana kita boleh memilih live and fresh seafood – tiger prawn, crabs, patin, tilapia, salmon, lampam jawa, pari, tenggiri, tongkol, kembung dan ikan merah pastu dan-dan tu jugak kita boleh pilih untuk masak apa, seperti masak Asam Pedas atau Masak Tempoyak. 
RD awal-awal dah cakap nak repeat Patin Masak Tempoyak dia yang sangatlah sedap rasa pedas lemak bertempoyak. Walaupun Akak hantu durian tapi tempoyak Akak tak makan hiks, so my choice would be pari atau tenggiri masak Asam Pedas la 🙂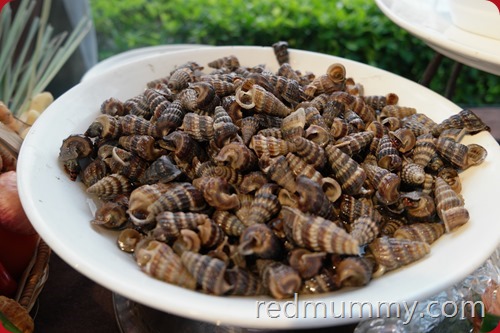 Yey ada siput sedut pulak tu, ni favorite me and my daughter 🙂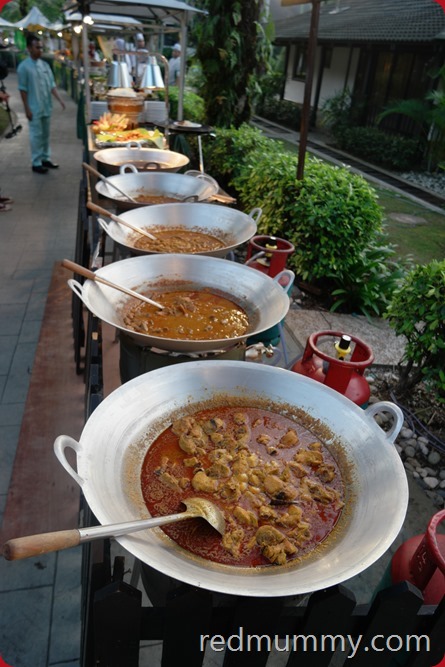 Warung Gulai Kawah antara 23 jenis warung yang ada di Buffet Ramadhan di Cyberview Resort & Spa ni. Gulai kambing, daging dan ayam semestinya ada tapi Gulai Perut mana korang nak cari, pun ada di sini!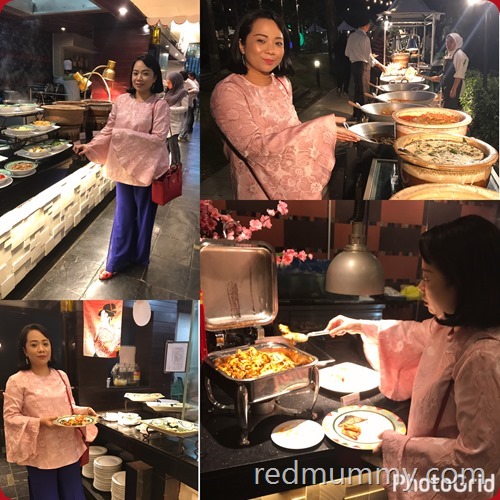 Warung-warung yang lain termasuklah Warung Sayur Segar, Dim Sum & Steamed Pau, Barbeque Station, Warung Laksa, Warung Rojak dan Roti Mamak, Warung Sup dan macam-macam lagi. Dah rasa macam pergi pasar ramadhan la pulak. Betul tu, tapi the best part all of these kita boleh makan dan rasa ke semuanya dan semestinya all these dishes berkualiti, freshly cooked dan of cos yummy 🙂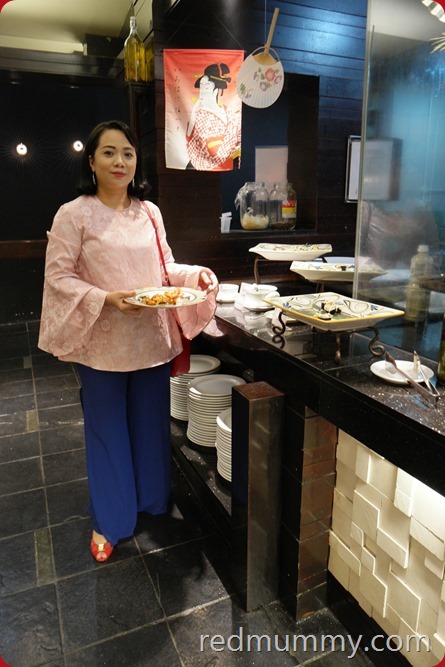 Selain masakan Melayu dan local favorites, Buffet Ramadhan di Cyberview Resort & Spa juga terdapat masakan Cina, Italian, Mexican dan Jepun. Apa lagi Akak pun sapu la sushi yang ada tu hiks, of cos aku ni hantu sushi!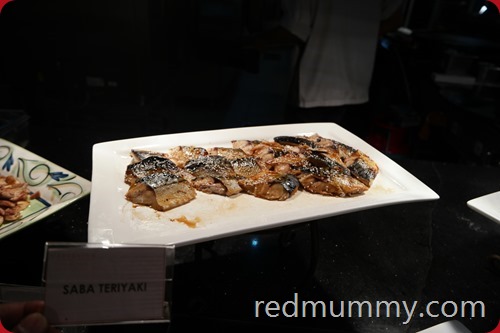 Lagi satu Saba fish kegemaran ku pun ada jugak. Teppanyanki & Okonomiyaki pun ada.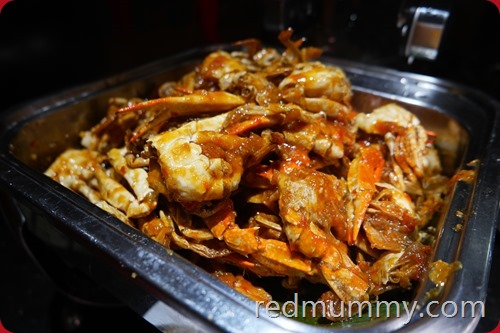 Ini pula Chili style crabs, alahai tak sabarnya nak berbuka kat sini…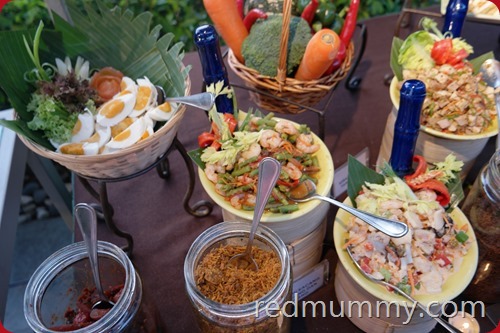 Tak ketinggalan, ulam-ulaman, kerabu dan sebagainya sebagai penambah selera.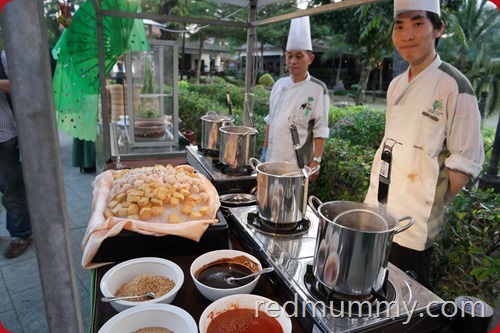 Ready to cook on your demand 🙂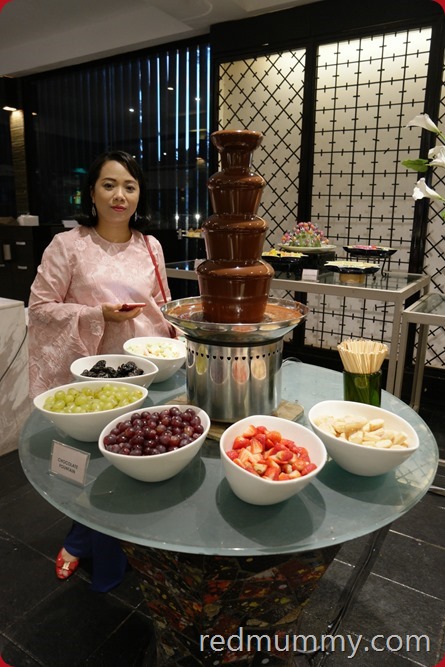 Dan sudah semestinya dedicated in Kidz Zone – Chocolate Fountain. Ni bukan anak-anak jer suka, mak-bapak budak pun suka sama ni 🙂
Ditambah pula dengan soft ice cream, candies counter, popcorn, cup cakes and cookies. Kompom tak tau nak pilih yang mana.
Tapi the best part ialah their Signature Crispy Durian Rolls – deepfried homemade Crispy Musang King Durian Rolls ni must be in your makan list 🙂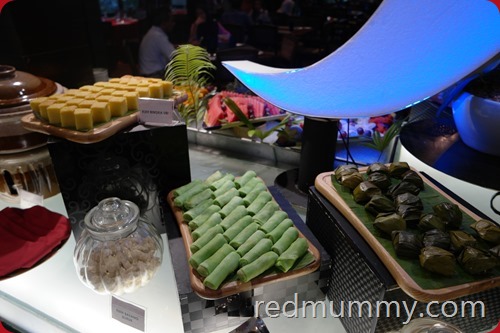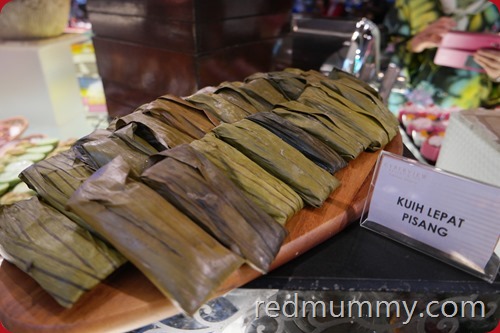 Kuih-muih tradisional Melayu memang tak dilupakan. Time ni lah kita nak merasa pelbagai kuih-muih tradisional yang kaya dengan pelbagai rasa.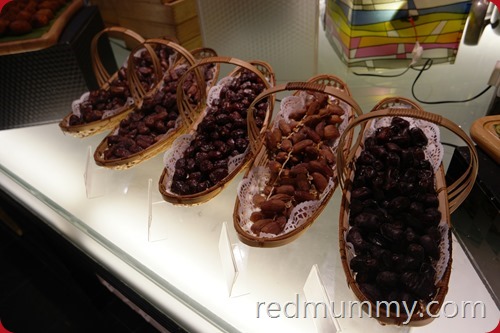 Variety of kurma untuk pembuka puasa.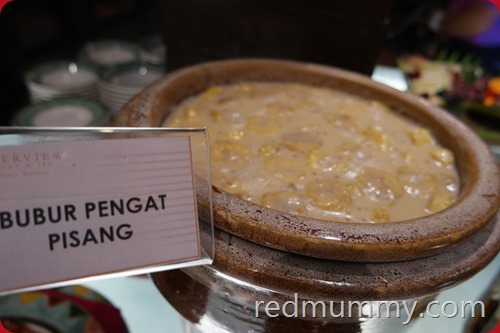 Pengat pisang ni must have in my makan list hiks 🙂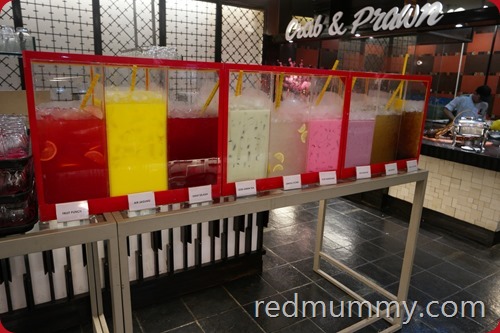 Dan pelbagai rasa minuman sejuk dan panas dan salah satunya Iced Longan memang melegakan tekak yang haus.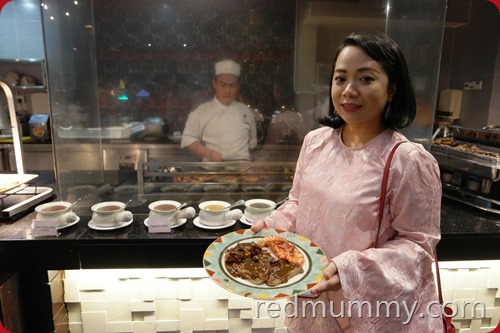 All in all there are 222 hidangan untuk berbuka puasa di Buffet Ramadhan di Cyberview Resort & Spa. Ha kau, larat ke nak makan semua. Panjang berjela pulak kalau Akak list down kan all the dishes tu 🙂 Korang mai datang, tengok dan rasa sendiri.
For Akak, biarlah berpada, rasa secuit sikit-sikit, asalkan merasa dah la 🙂 Kang kalau tak rasa menyesal la pulak sampai terbayang-bayang hehehe.
Tapi kalau dah terbayang-bayang tu, bolehlah terus buat tempahan berbuka kat sini.
Satu lagi yang uniknya ialah harga berbuka on weekends adalah lebih murah dari weekdays. Ha memang elok sangatlah kan, bolehlah angkut satu famili sedara mara mai buka sini.
Harga Buffet Ramadhan 2017 di Cyberview Resort & Spa – RM138/person on weekdays (Mon-Fri) dan RM100/person on weekends (Sat & Sun)
Early Bird Specials pula Beli 10 Percuma 1. So better cepat-cepat book kat sini – 03-8312 7036 / 7041 / 7042
Ok jumpa kita di sini nanti ek 🙂
Selamat Menyambut Ramadhan Al Mubarak semua…
Comment:
3