May 24 2017 Wednesday, 7:00 am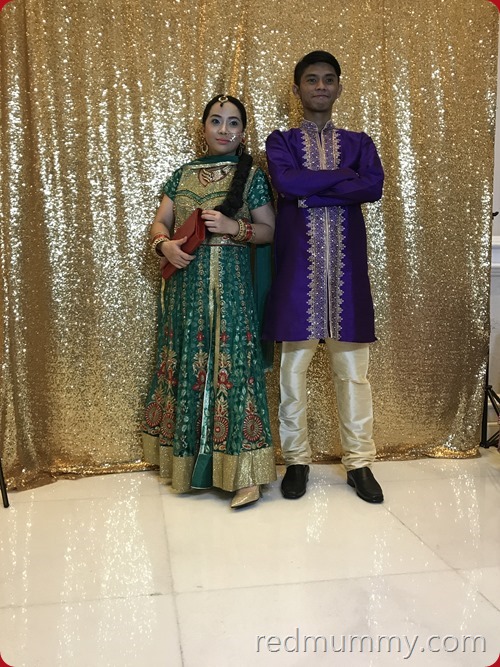 Ini kali kedua akak pakai this lenga, repeat balik jer. Theme was Bollywood, so ai made an effort to dress up a bit lah. Lepas tuh ada few events back to back, the next Mondaynya terus akak demam longlai hiks… itu purple guy, my super the best adik angkat, Azz. Asalnya dari seorang loyal reader, and dah few events dia sesama support me too.  Thank you Azz, u are the best SO ever!!
some days, husband tak available, so someone will escort me lah. But for fashion show, RD memang tak into it sangat, he even hantar aku depan seat fashion show FV gak aritu, Azz pun gak yang sama temankan.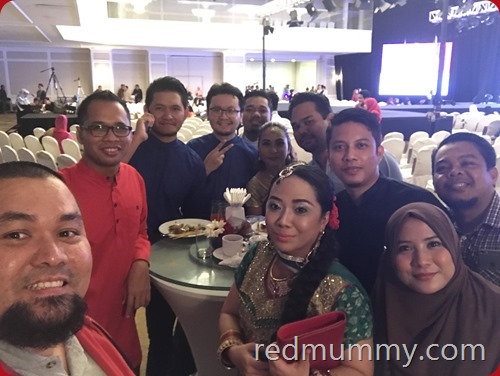 pendukung2 Anne Raihan. We are here for you….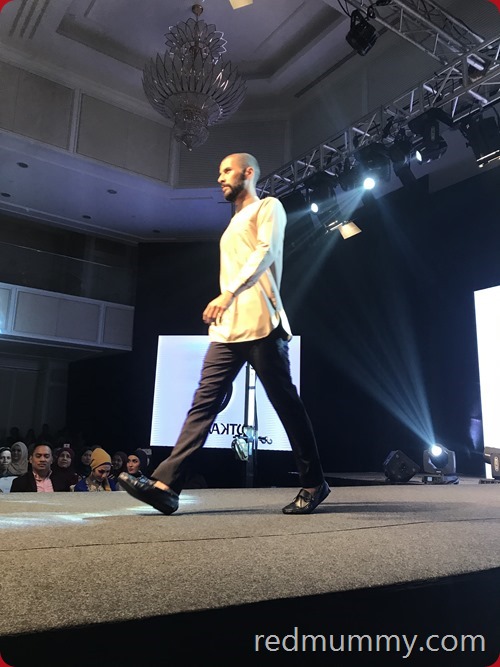 i got front row punya seat, memang mendongak betul tengok abang2 adik2 models catwalk…so lagilah puas hati tengok material and corak kain baju yang kuor depan mata…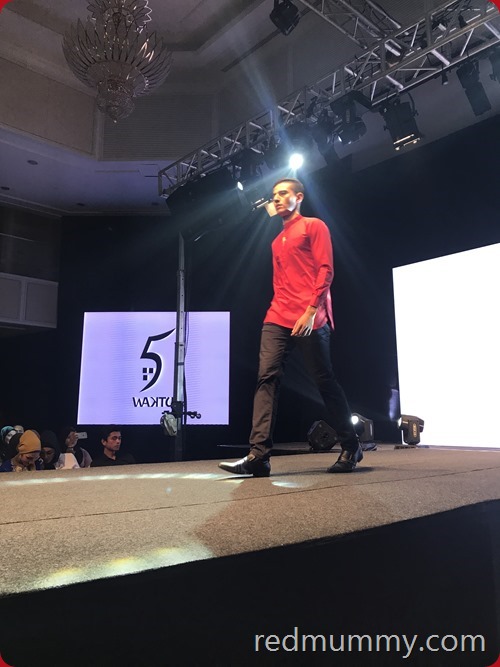 this one for Abang!!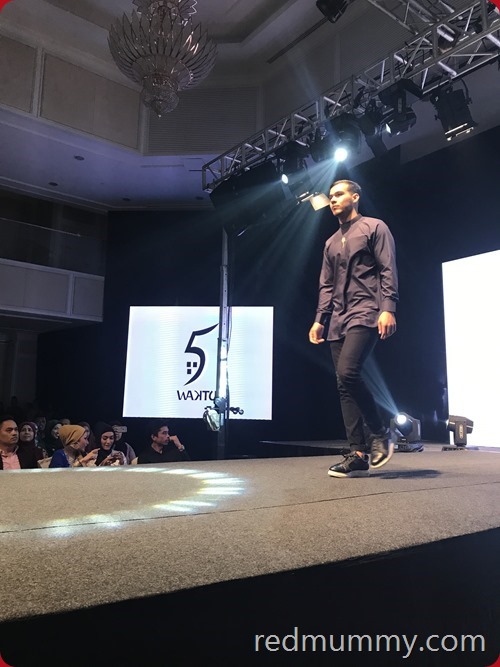 all these nih, kurta 5 Waktu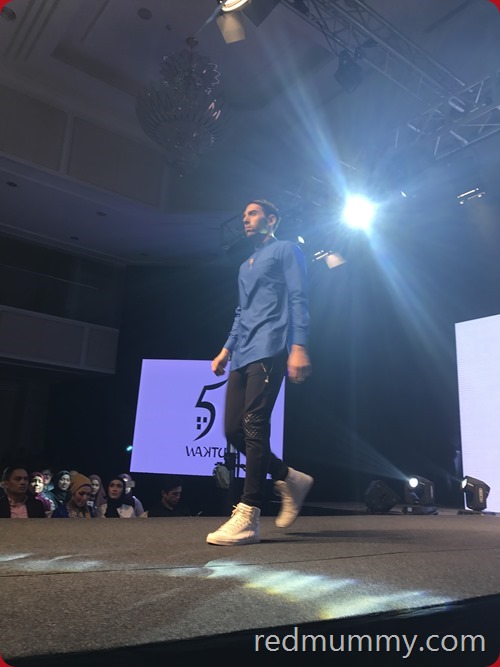 in blue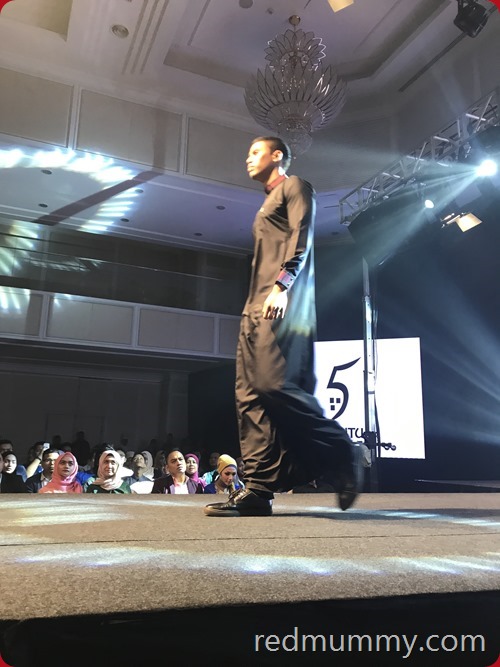 ini pulak jubah lima waktu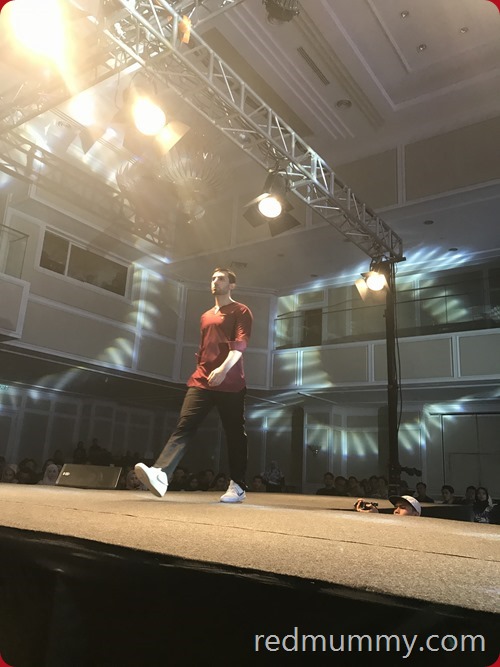 konsep lima waktu's kurta is simple. u can wear it di pagi raya, or even berhari2 raya…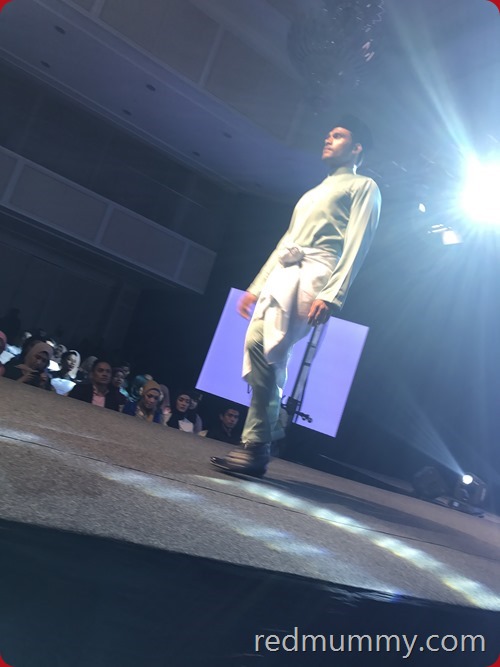 baju melayu 5 waktu pun ada, of cos…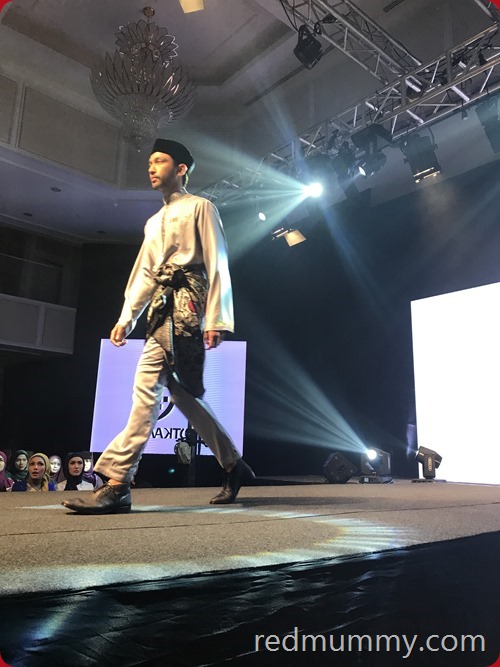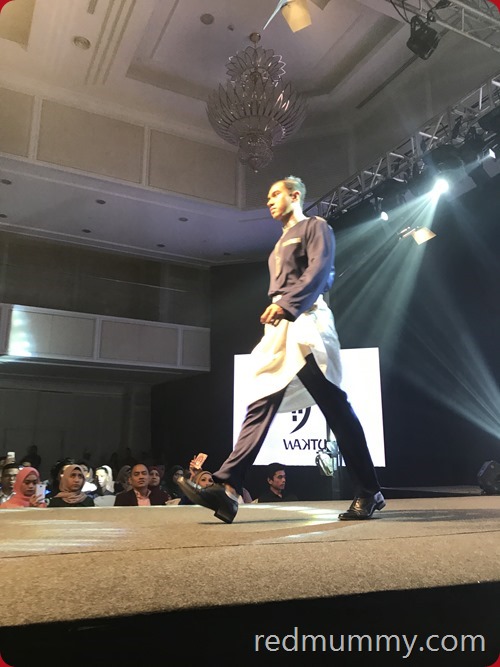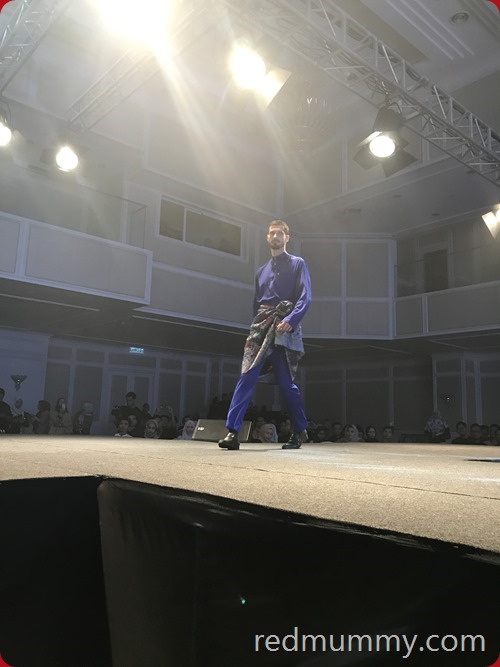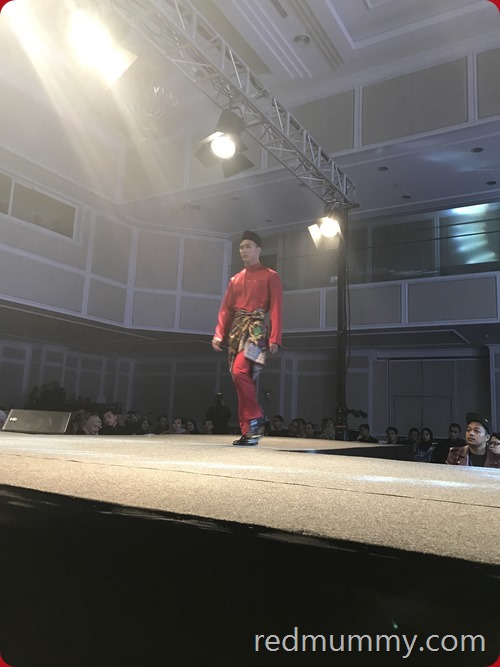 sahlah ni sesuai sangat ngan laki aku….he can wear kurta too but not on pagi raya lah, itu sesuai for my anak bujang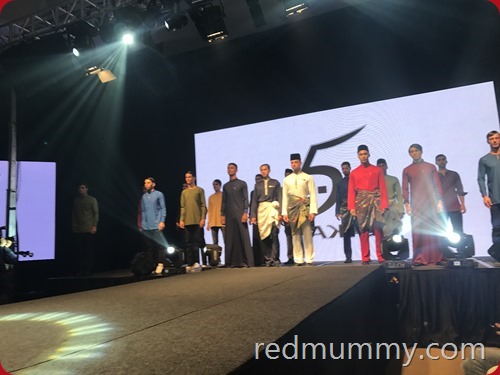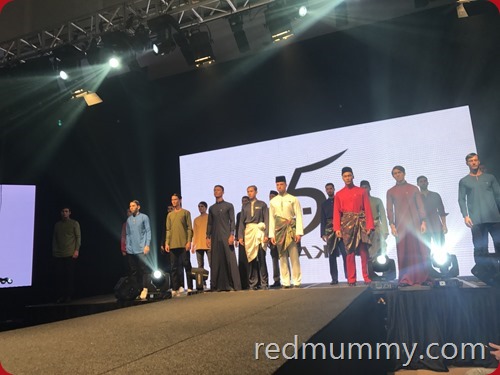 Ciri-ciri khas jubah lima waktu:
Cutting slimfit (nampak smart)
Ada butang dekat lengan. (Mesra wuduk)
Kain sejuk & terletak.
Jahitan yang kemas.
Dari segi warna & saiz:
Ada 8 warna premium terlajak
Saiz: S, M, L, XL. (rujuk sizing chart di komen)
Special: Sulaman Pedang Lima Waktu.
Sesuai pakai masa raya & pergi solat terawikh.
"Ramai lelaki biasa telah berjaya di-HENSEM-kan, nak solat pun selesa, bila berjalan penuh keyakinan"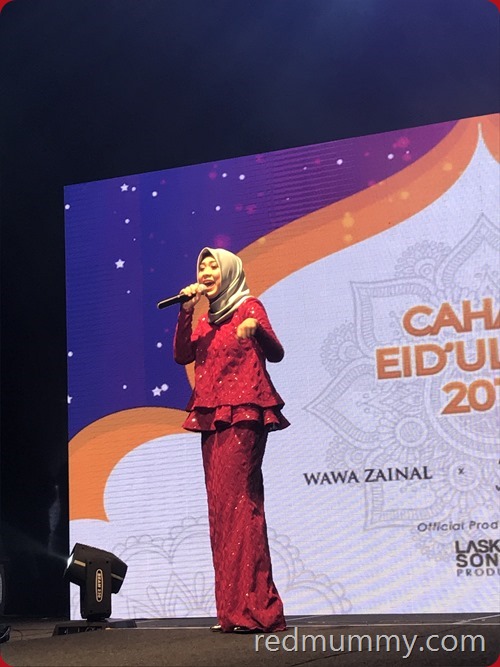 cantik tak emcee ni punya top to toe? aku memang to die for betul ngan kain baju set nih. Ini by ShawlPublika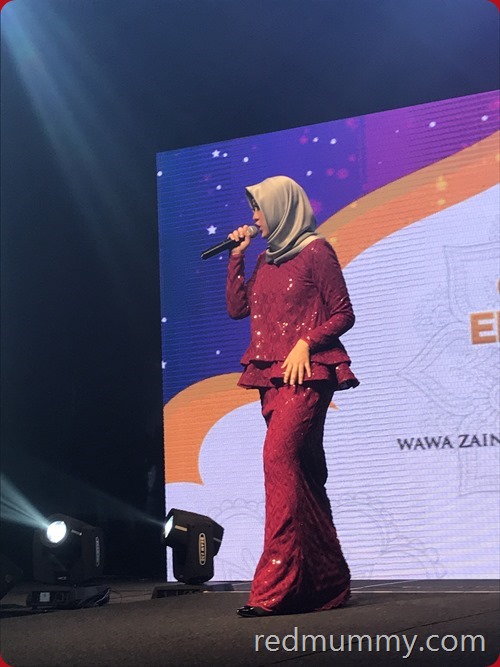 punyalah aku berkenan, the next night nya terus aku beli online. Takde langsung nak tunggu pakai contact Anne hahaaha….takut melepas!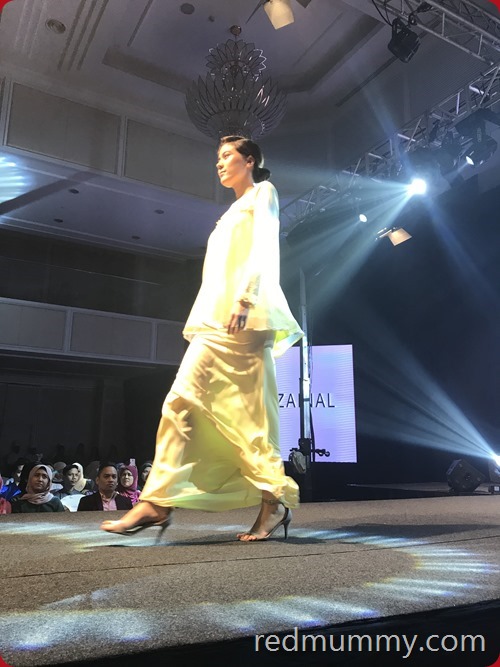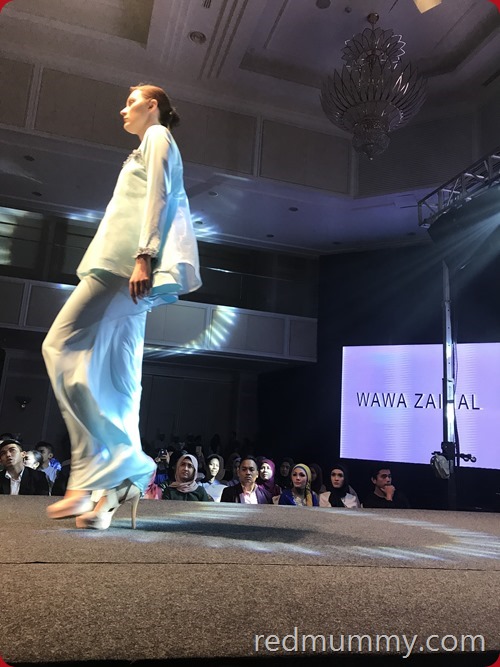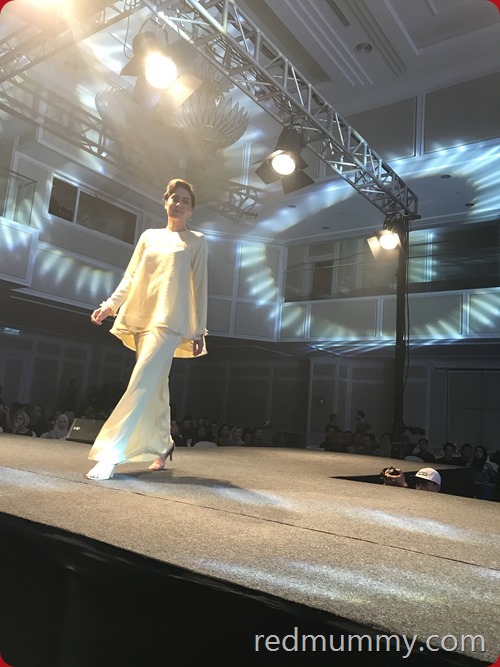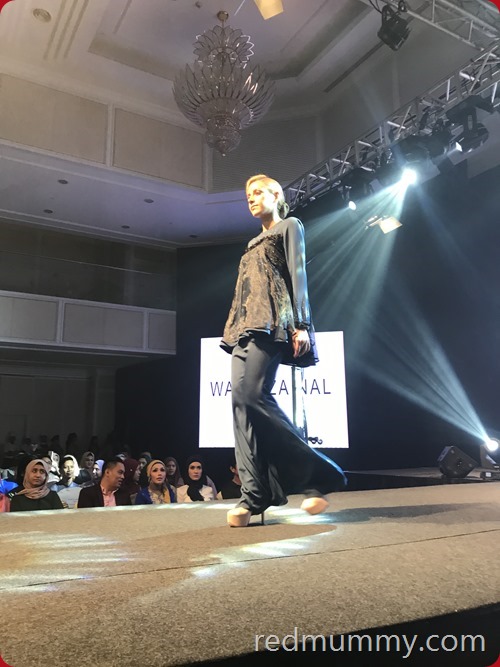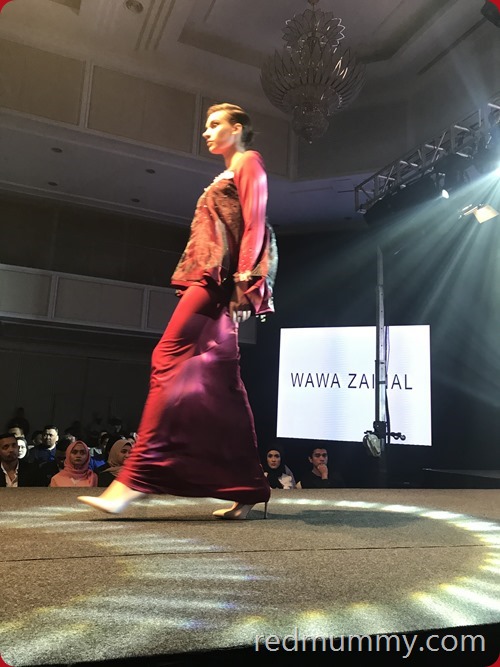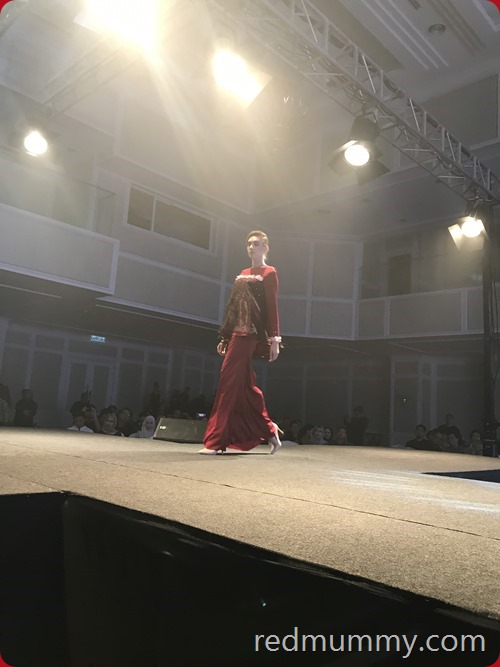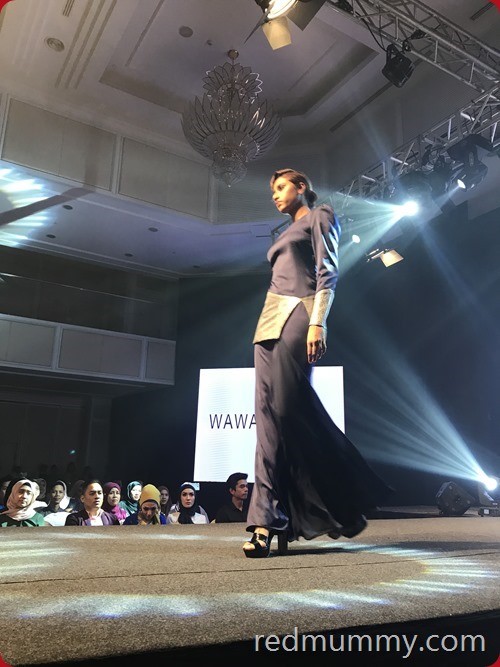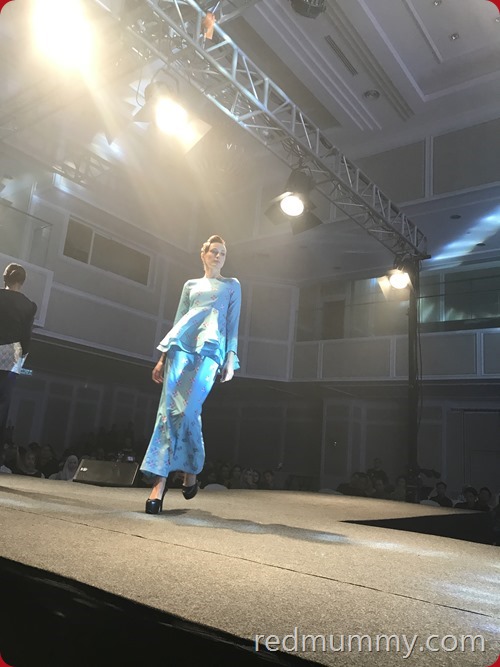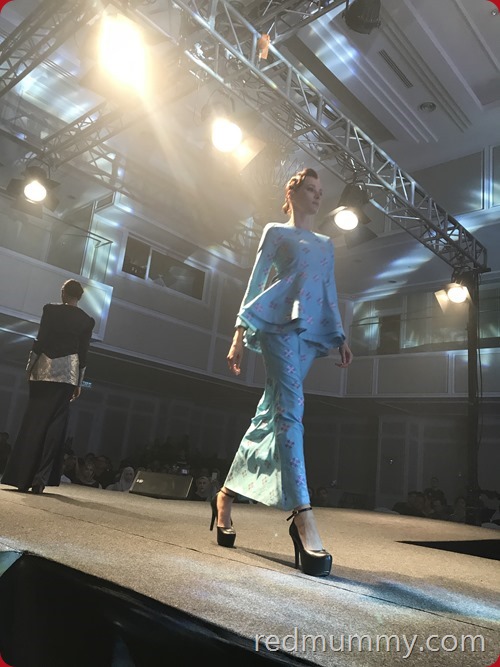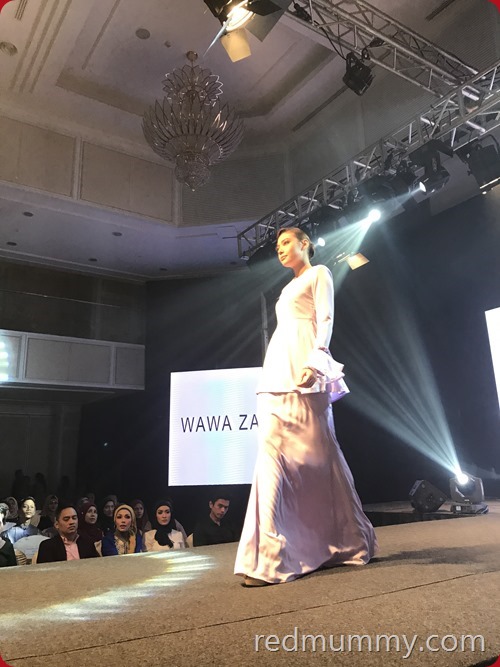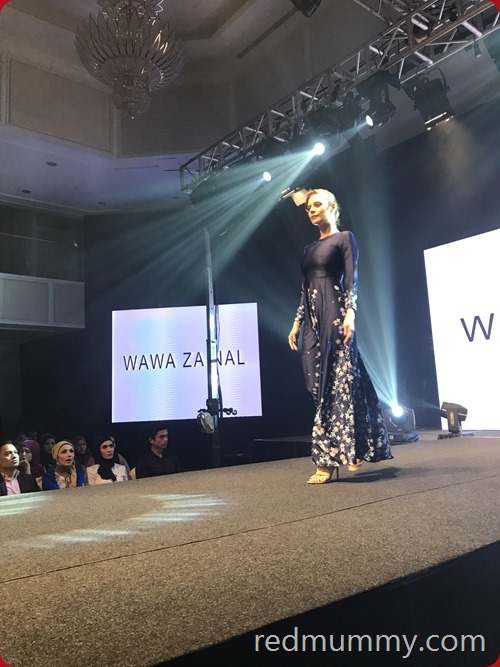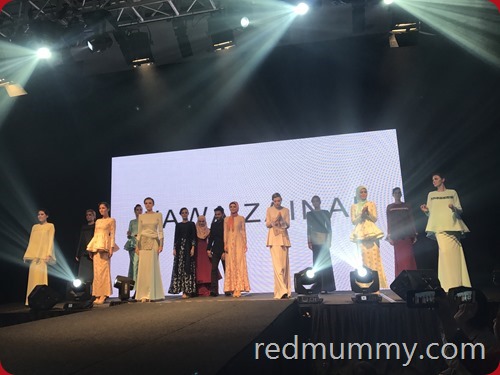 Collections  yang ladies ni pulak, all ke atas ke bawah. semuanya by Wawa Zainal. U dah tau lah kan ai berkenan yang mana, of cos the red/black tuh. But also yang dark blue is also my fav gak. Ini aku tak beli lagi online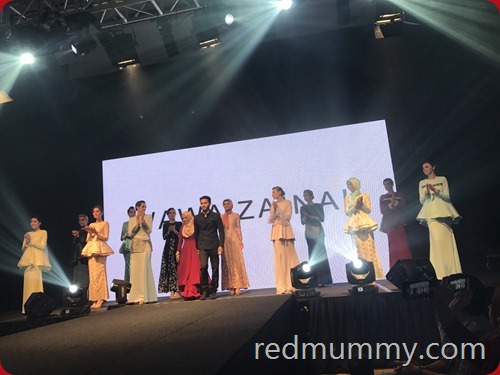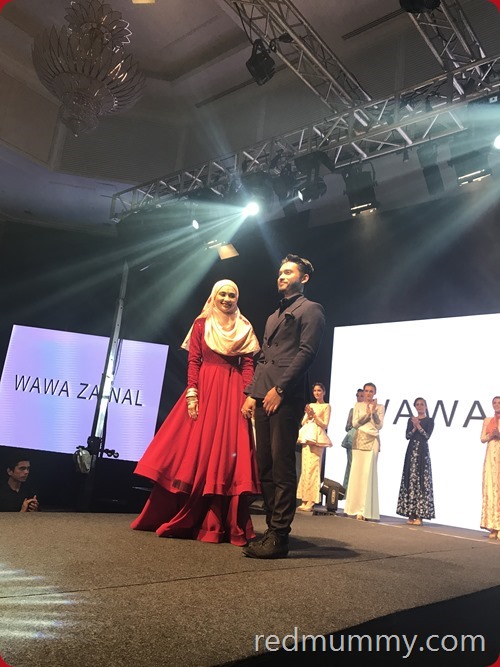 Congrats Wawa Zainal and husband, Aeriel for the best collections, siap pergi India to do the shoot. Malam tu gak, gema dewan Royal Chulan Damansara bermandian dengan lagu2 hindustan 🙂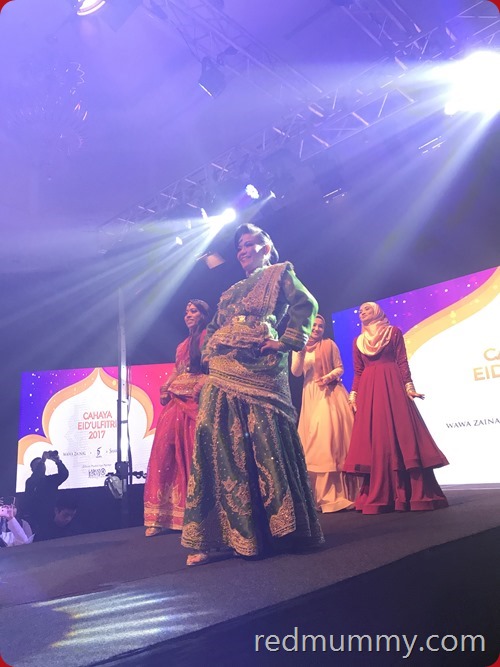 selingannya jugak, ada tarian hindustan dari Wawa and friends….meriah!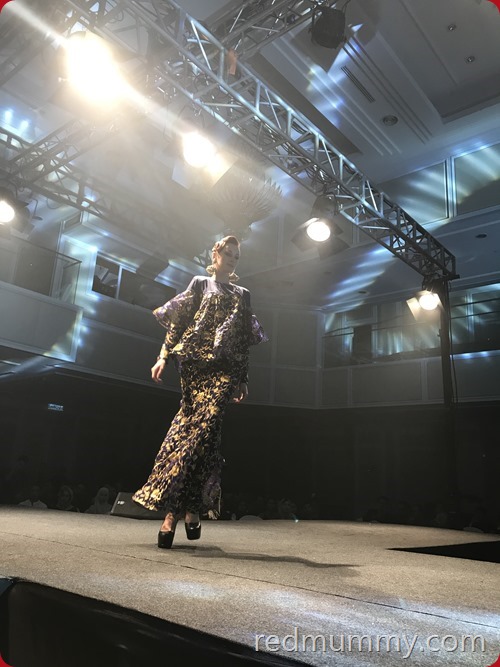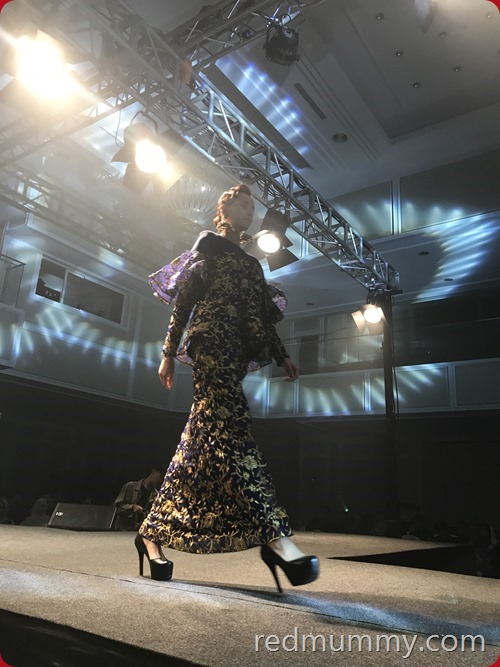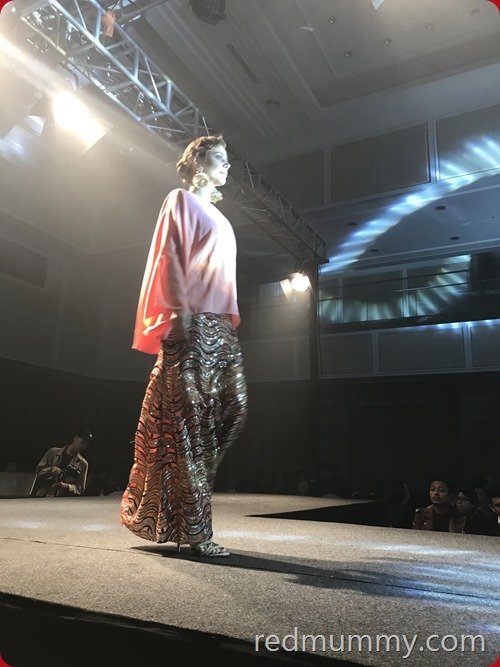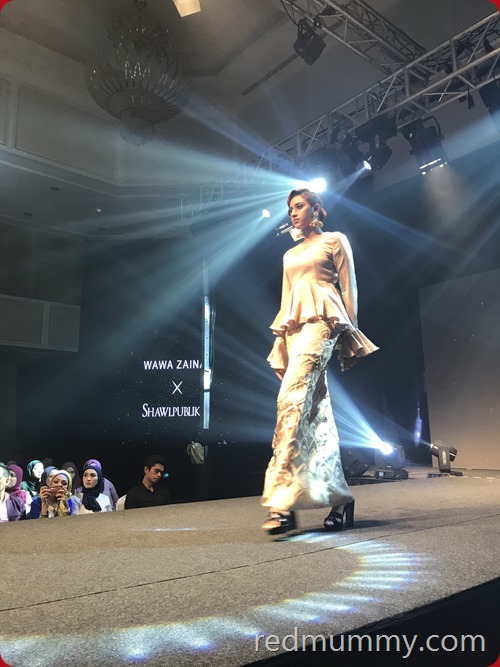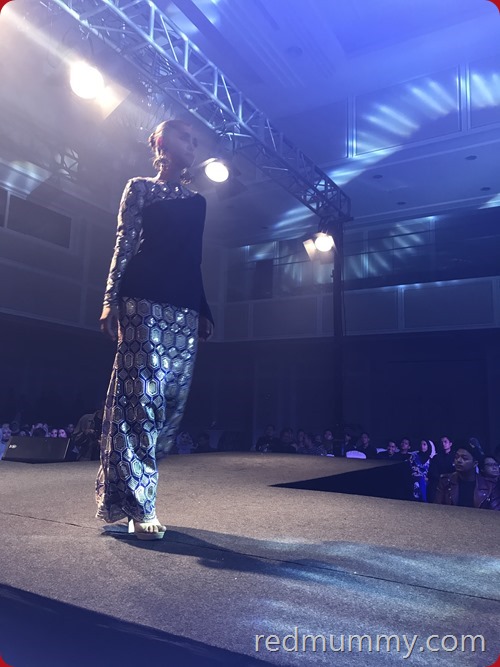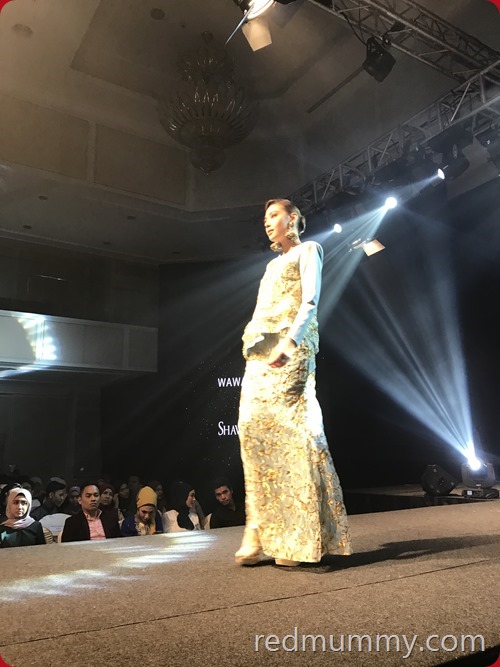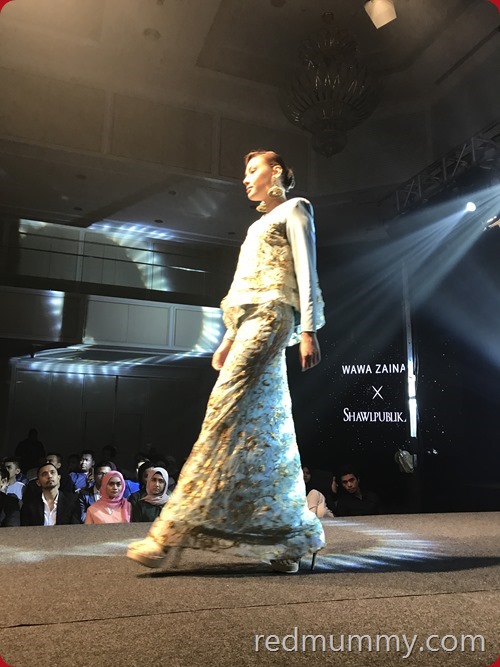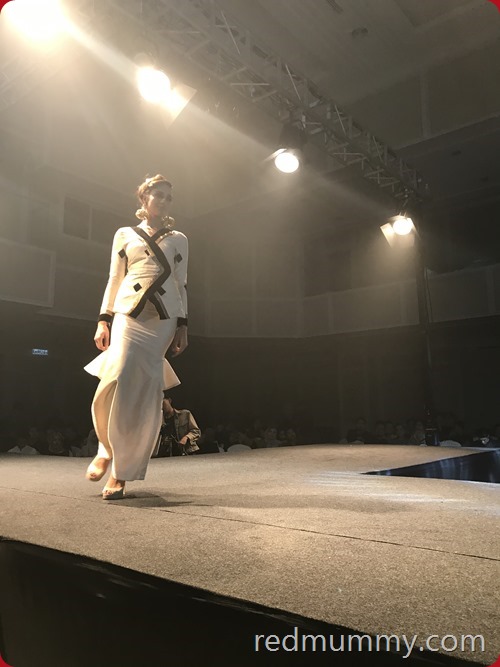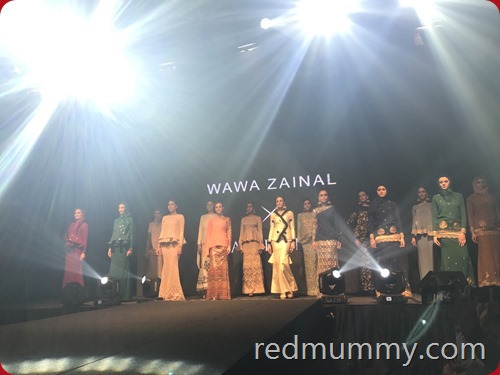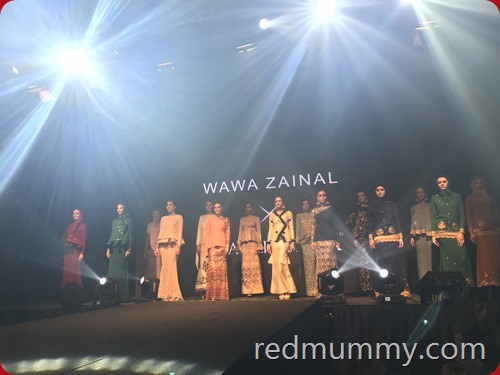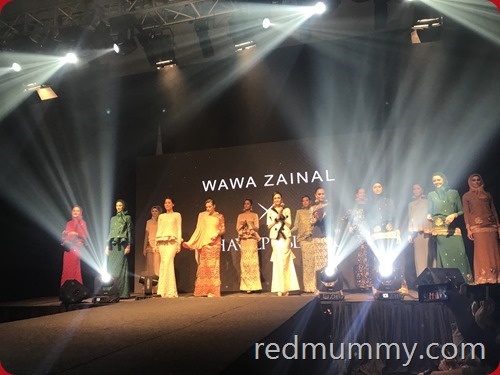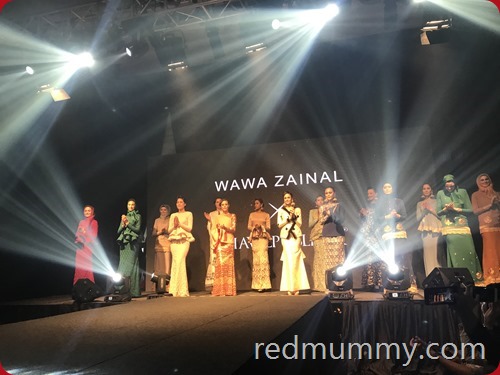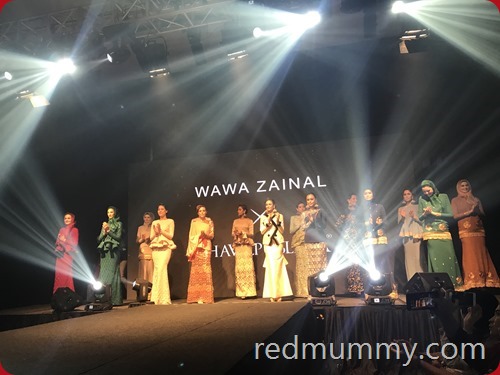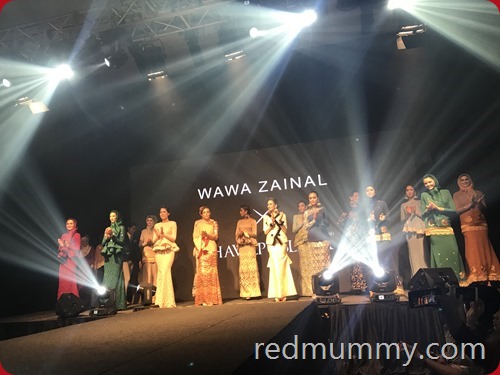 Collections ni jugak dari Shawl Publika bersama Wawa Zainal too…yang hijau sama ngan design merah emcee pakai pun akan dah terbayang2…but tu lah…sepasang dah berapa kan, so kena jejimat memilih. I dah tak sanggup nak kira bape helai baju raya/tops yang akak dah borong, as of now wohaiii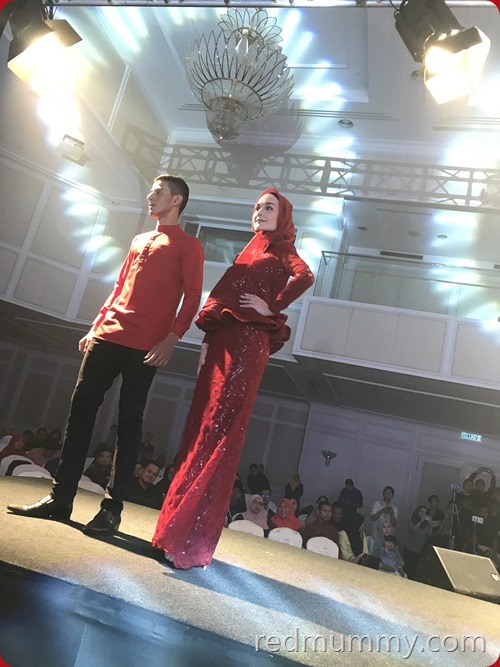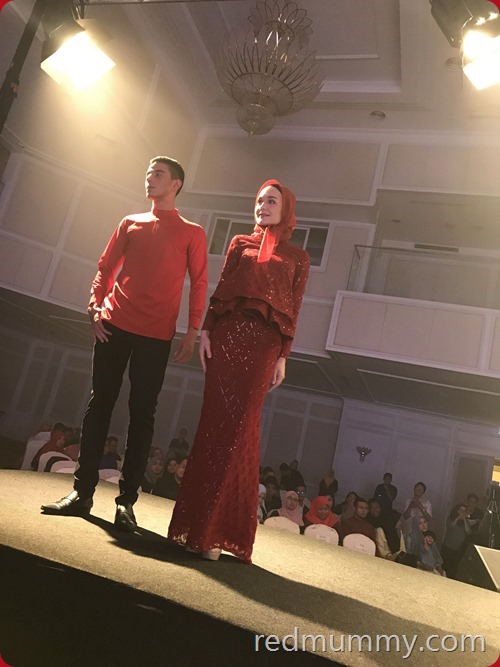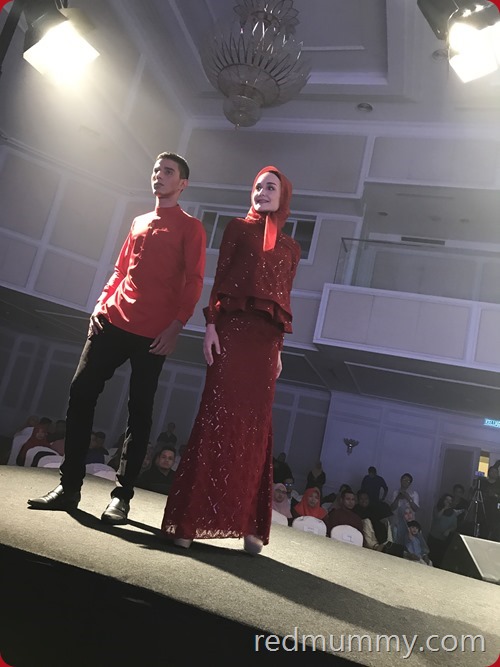 sampai 3 kali snap, memang nampak sangatlah aku, RD and Zeeshan pakai ni hahaha…aku memang kalah betul ngan kaler2 merah nih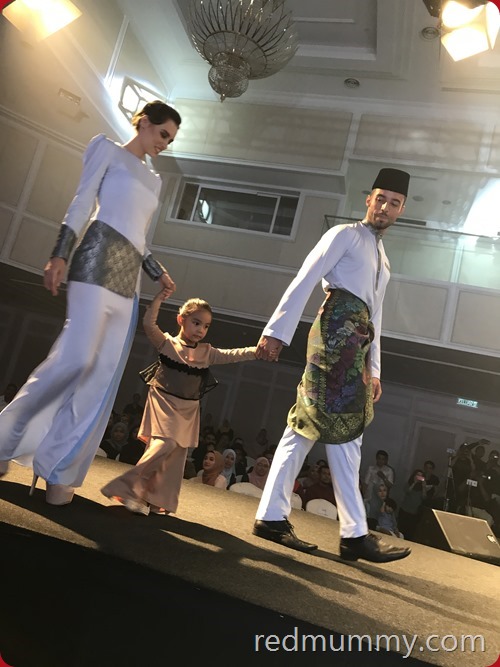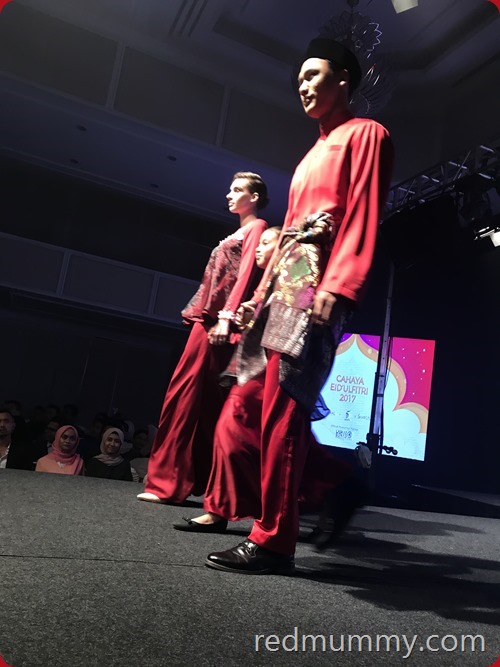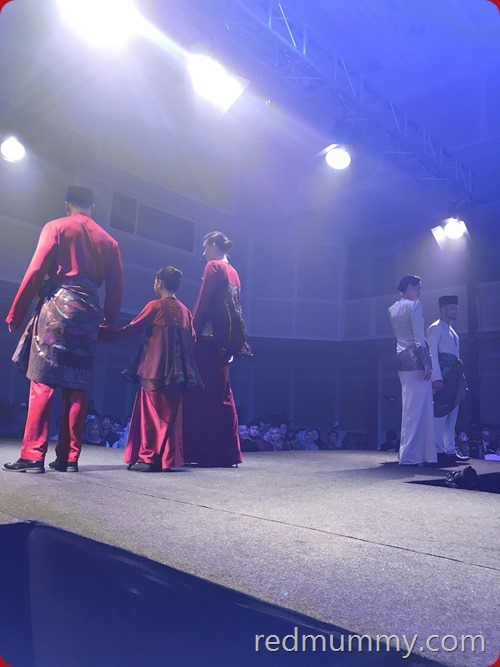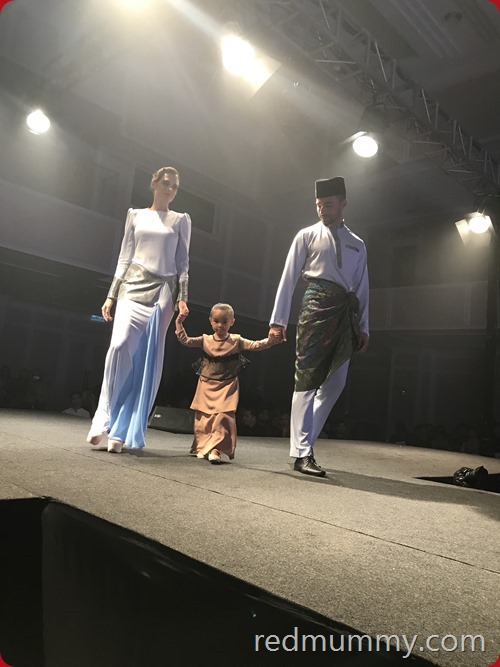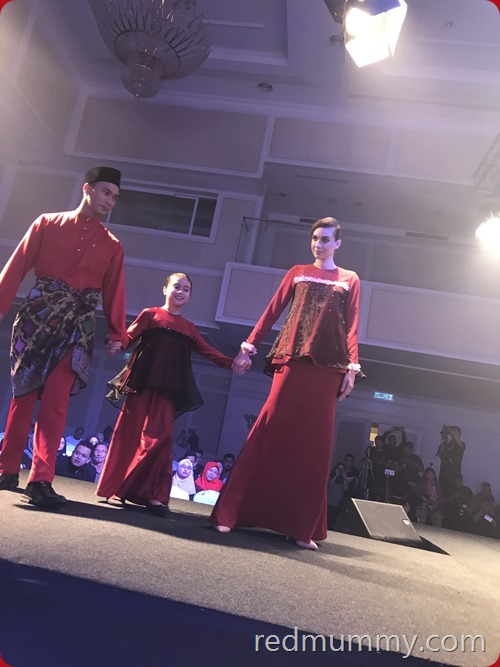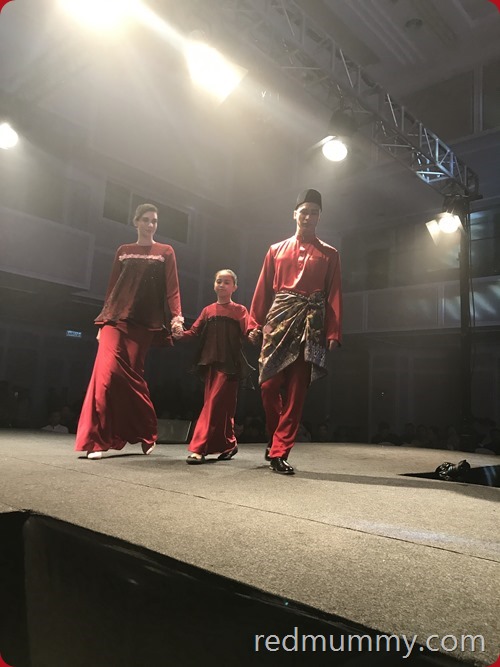 hah merah pompuan model ni pakai lah yang aku pun nak sangattttttttttttttt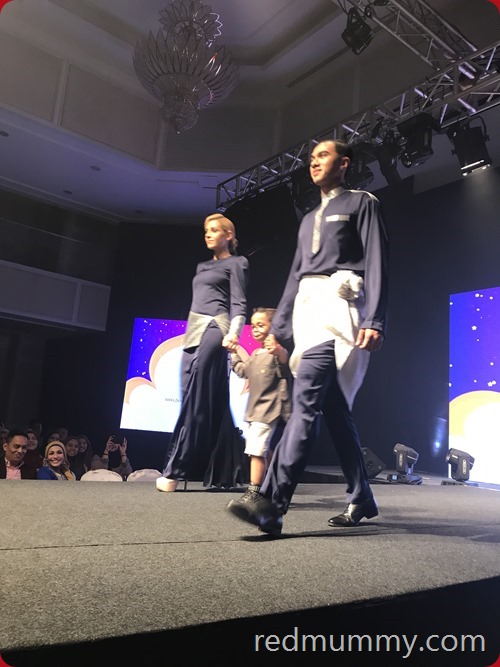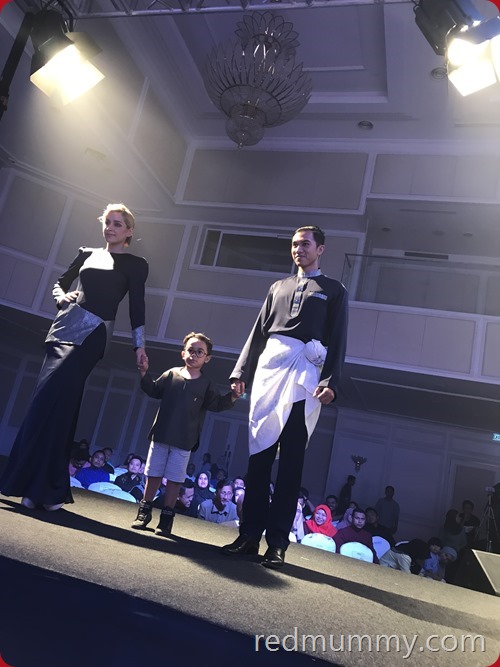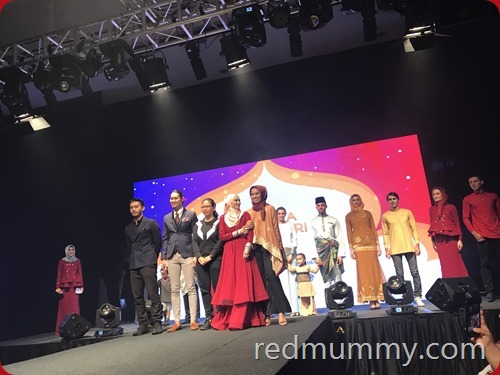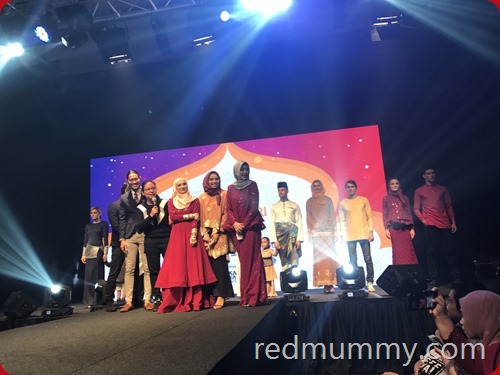 Tahniah jugak to Shawl Publika, bersama Lima Waktu and Wawa Zainal's clothings line. Dalam 10, 11 aku suka, ater camner….haiyah….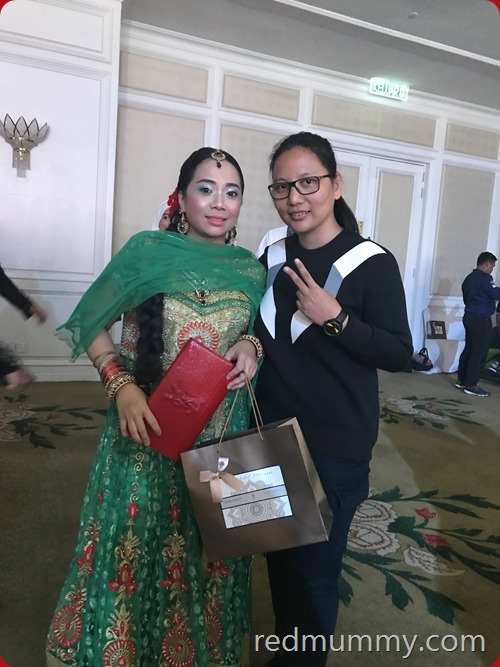 This lady, is a queen of Social Media. Jemarinya asal buat online jer, mesti menjadik. Well done Anne Raihan, seindah namamu, all the best Kak Red doakan, u are one in millions, very creative and very business minded.
dan penutup akhir kalam, untuk tahun keduanya Lima Waktu dah boleh senang lenang, nama dah ada, last year was damn crazy, the hits of the sales memang berjuta kot…tahun nih, lagilah bertambah nama. I love their collections coz memang wudhu; frenly, and come in sizes for sure. Material yang berat dan mewah for ladies. Dan untuk lelakinya kita boleh tahu bila pakai the brand, orang dah nampak, itu Lima Waktu!
Abang sendiri last year pakai 2 pairs of jubah 5 waktu, but this year dia dah mintak the kurta style, katanya in trend. not the jubah. Ikut mu lah anak.
Harga untuk setiap sets,  masih affordable. Me personally, suka sangat dengan few of these, my love lah, so korang kalau nak beli, ingat2lah akak sama yeah:
1. Georgia Baby Blue
2. Ashanti Scarlet in Green (i bought in red but the green is soooooooooooooooooooooooooo emerald).
3. Mallika in Navy Blue or red or blue or red or blue arghhhhh
for Wawa's collection, check out kat IG nya yeah:
1. yang akak suka from Wawa nih, akak tak tau namanya pulak, but the one in red and blue too of cos. yang ada organza depannya. hish…acaner ni semuanya berkenan.
For Lima Waktu meh tengok kat FB pagenya or kat IG depa gak , even can whatsapp at 012 282 8907. Yang ni kurta for Abang and Zeeshan, baju melayu for RD. Terbayang2 collection ni semua disarung di pagi raya. Amboih…Ramadhan pun belum, but biasalah, sediakan dari sekarang so puasa tak yah nak pikir, semua dah all in siap.
Comment:
3