Aug 28 2017 Monday, 8:00 am

These are among the Sea Games tickets yang ai dapat from the sponsor. But sebenarnya, ada berpuluh2 lagi tickets lain yang akak dapat also for other games, but ai tak pergi tengok (specially yang bukan during school holidays/weekends), tu memang gave away. Because semua tickets ni dapat last min (for eg 24 or 48hours before the games), jadi ai shout kat IG Stories sahaja. Sapa cepat memang untung dapat the tickets, in fact ai sampai terpaksa bawak balik tickets coz collection kena amik dari rumah ai gak.
Also some of the tickets for my family pulak, pun akak tak pergi, my kids pergi with bapak depa lah, with makcik pakcik depa lah….laluan tix akak memang bagi kat orang.
Mak depa malas nak bersesak sesak hiks…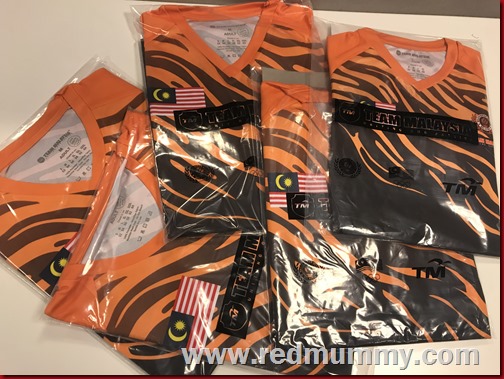 but insyallah, closing akak pergi. Dah amik cuti pun hehehehe….so the Red Family will wear these shirts for the closing (actually the 4 day pakai pun baju ni masa depa pergi the other games).  Depa dah pergi masa Semi Final Bola Msia vs Indo, pastuh depa pi pulak Taekwando. Sakan 4 beranak. Banyak games on going lagi depa pergi.
Aku pulak masa all these games aku baru lepas habis training/frenly match netball (oh yes setelah bertahun2 tak turun padang). hamik ko malam tu soreness giler, esoknya jalan kengkang2, urat terkejut la tuh. Memang satu badan sakit. Nak duduk sakit nak bangun sakit nak mengereng atas katil tu pun sakit, sume le sakit heh…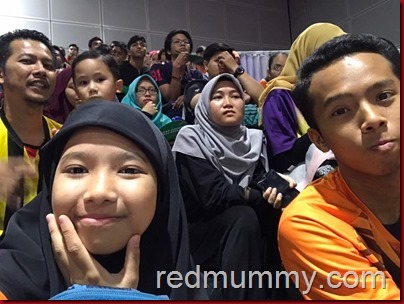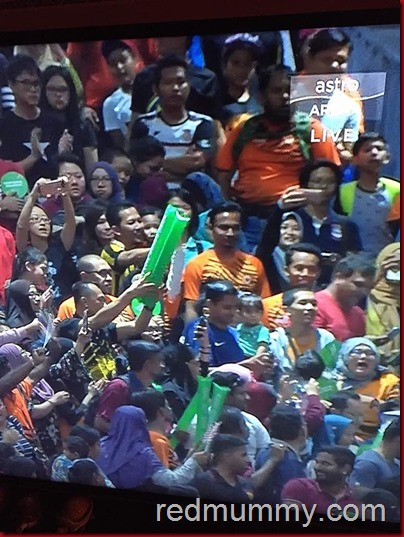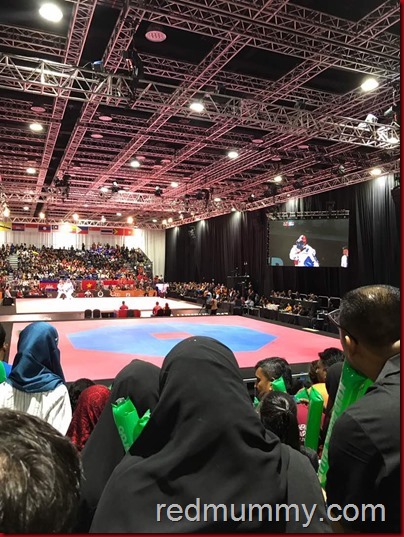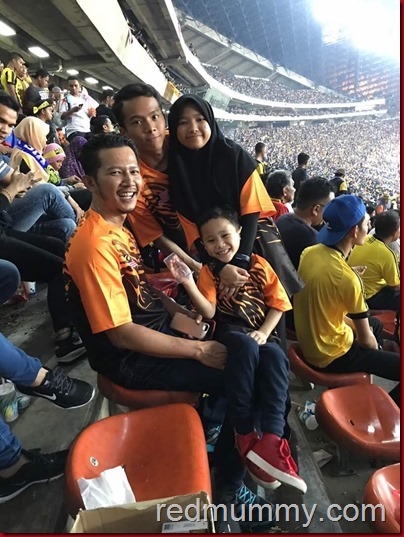 Comment:
9