Mar 6 2018 Tuesday, 3:00 pm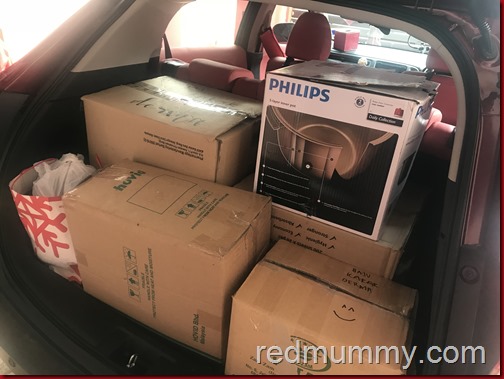 Kekotaks ni semuanya patut dah sampai Cambodia since months ago, but Ustaz masih lagi gagal nak do the collection bagai, wpun dah berbulan-bulan. so terpaksalah aku initiate hantar ke rumah2 Charity di KL sahaja. Jarang and dah few years sangat aku tak hantar barang2 charity dalam KL nih coz memang manjang hantar ke Cambodia sahaja. So aku tak nak gak hantar kat charity house yang memewah, umpamanya Rumah Tunku Budriah sebelah rumah aku tu jer, dah famous sangat.
So with the help of my assistant, Cik Kakak, my daughter, kami berdua redah ke Ampang (the boys been bz, but they helped ler masukkan kekotaks ni lam bonet kete aku). We went to Rumah Nur Hati, Ampang.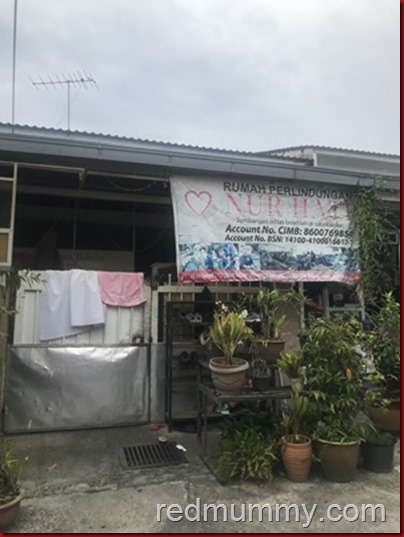 I called few weeks ago nak arrange datang, but katanya anytime je boleh datang. So no need an appointments at all. Senang jer pencarian rumah nih, knowing me yang sangat senang jadi queen of sesat tp to get to this house, momantai. Though jalan  nak ke area sini sangatlahhhhhhhhhhh mencabar.
Both of us gak yang keluarkan kekotaks from the bonet to the house (ada 2 kotak tu manghaik beratnyaaaaaaaaaaaaaa….kenbaju anak2 aku la apa lagik). but being supermak, all ok jer. Allah permudahkan.
So next cycle, aku ngan Kakak akan ke rumah lain pulak.
Specially kain baju aku yang sangatlahhhhhhhhhhhhhhhhhhhhhhhhhhhhhh melambak2 banyak tuh. So insyallah before Ramadhan kot, kita buat lagi seround derma2 barang2 kain baju rumah to another house.
Korang pun boleh je pi hantar sendiri rumah2 charity nih, google jer. Tak yah nak dok cakap 'ai banyak kain baju lah, nak derma' or 'ai banyak sangattttttttttttt tudung nak bagi orang'…move your butts, start your engine and just go deliver those stuff to the charity houses.
Btw depa tak tau pun nama yang hantar2 barang nih, macam masa aku hantar pun, depa tak tanya pun dari mana bagai. so being anonymous jer.
Hokey…..
Comment:
8