Jul 2 2018 Monday, 8:00 am
Red Family alhamdulillah beraya lagi di Melaka tahun ni with my other family members (mak ajah abah pun ado samo gak) my adik badik ipar duai anak2 buah, eh ramai lah.
So semestinya kita akan lari dok Nurhomestay Melaka. Skang pun Nurhomestay Melaka dah bertambah2 outlets nya, dari dulu ada 1-2 jer, now dah 4 bijiks yo!!
Aku paling suka ngan Nurhomestay nih,  BERSIH!!
depa jaga and pentingkan kebersihan. Memang puas hati, dari bawah, dapur, bathrooms, setiap bilik2 atasnya, bedsheets dan memacam lagi isi padu rumah homestay depa, ialah tahap kebersihan. Toto bantals pun banyak, takde gaduh la tak cukup bantal ke blankets bagai.
Insyallah, next year pun kami akan kembali lagi di Nurhomestay Melaka.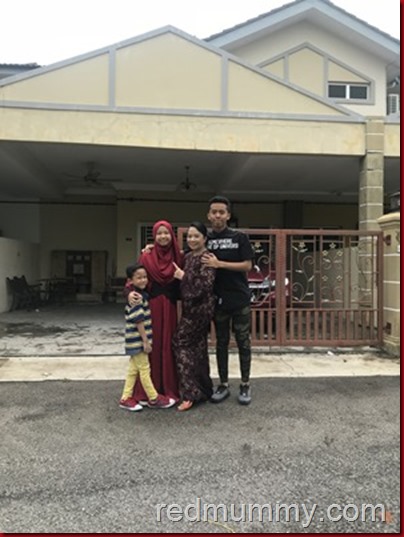 Cawangan Pertama (NH1)
– Tmn Pokok Mangga
– Double storey 4 bilik aircond
– No.4, Jalan PM1B, Taman Pokok Mangga, 75250 Melaka
– RM300/semalam
Cawangan Kedua (NH2)
– Taman Pandan Indah
– Single storey 4 bilik aircond
– No.127, Jalan LP13, Taman Pandan Indah, 75250 Melaka
– RM250/semalam
Cawangan Ketiga (NH3)
– Taman Pandan Murni
– Single storey 4 bilik aircond
– No.5 Jalan PM1, Taman Pandan Murni, 75250 Melaka
– RM250/semalam
Cawangan Keempat (NH4)
– Taman Pandan Murni
– Single storey 4 bilik aircond
– No.23 Jalan PM1, Taman Pandan Murni, 75250 Melaka
– RM250/semalam
NUR HOMESTAY MELAKA
Nurhomestay Melaka, Luas, Selesa Dan Berbaloi Baloi
Kami menyediakan perkhidmatan homestay di sekitar Bandar Melaka.
Mempunyai 4⃣Cawangan di Bandar Melaka
Kemudahan2 yg disediakn
➖➖➖➖➖➖➖➖➖➖
4⃣Bilik(Semua aircond)
3⃣Bilik air (utk yg 2 Tingkat)
2⃣Bilik air (utk yg 1 Tingkat)
Ruang Tamu yg luas dan selesa♦Tv*(Astro Njoi)*♦Peti ais♦Pinggan mangkuk♦Alatan memasak♦Blender♦Rice cooker♦Cerek air
➖➖➖➖➖➖➖➖➖➖
Disediakan
Set Kopi&teh
Tuala Mandi (4 Helai)
Shampoo & Sabun Mandi
➖➖➖➖➖➖➖➖➖➖
Lokasi Homestay
➖➖➖➖➖➖➖➖➖➖
Cuma 5 minit ke :-
Kuih Keria Antarabangsa Hj Jalil,Politeknik Kota Melaka,Pasaraya Econsave,Mee Hassan "mee bodoh",Roti Canai Kayu Arang,Masjid Tengkera,8272 Barakah Corner
Cuma 15 minit ke :-
Jonker's Walk,Upside Down House,Melaka River Cruise,Menara Taming Sari,Kota A'Famosa,Pantai Klebang,Coconut Shake,Melaka Sentral,Jusco Bandaraya,Pasaraya Tesco,Hang Tuah Mall,Masjid Selat
➖➖➖➖➖➖➖➖➖➖
Info:
Check in 2.00 pm / Check out 12.00 noon
Untuk booking perlu deposit RM100 / Night
Baki bayaran hendaklah dibayar secara TUNAI ketika mendaftar masuk
Security deposit RM200 (akan dipulangkan jika tiada sebarang masalah)
Untuk maklumat lanjut anda boleh
WHATAPPS nombor di bawah :-
Ghafar: www.wasap.my/6012-6944086
Shima: www.wasap.my/6016-3114054
FB : https://m.facebook.com/profile.php?ref=bookmarks
Pages : https://www.facebook.com/Nurhomestay-Melaka-492307460924208/
Instagram : nurhomestaymelaka
Blog : http://nurhomestay2u.blogspot.com/
Website : www.nurhomestay.com.my
Comment:
4