Aug 12 2009 Wednesday, 10:00 am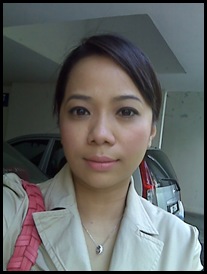 sedih dok muka ai? sedih ke tembam? kang…nak amik2 hati pun, cer cakap teghus terang…
aku cuba nak tempek bebanyak gambar coz korang kan suka nau ngan blusher tu kan, itu dari MAC limited edition. ado lagi. kalo beli kat KLCC korang mention yang korang nak hok nih, and mention Kak Red, nanti depa tunjuklah. the code is ….
wopss!!!
merujuk pada Puan Besar, aku adalah dilarang untuk detailkan sangat product2 yang saya pakai. aku cakap MAC jer udah cukup… 🙂
jangan marah ai kay
ai ngah belajar untuk kurangkan menulis tp banyakkan gambo.
eh boleh ek?
ke korang nak banyak bunyik tp kurang gambau?
Comment:
21