May 23 2016 Monday, 8:00 am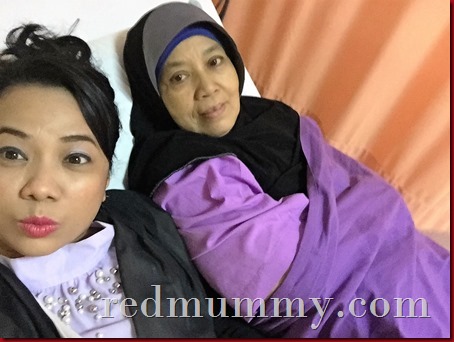 This was on her first day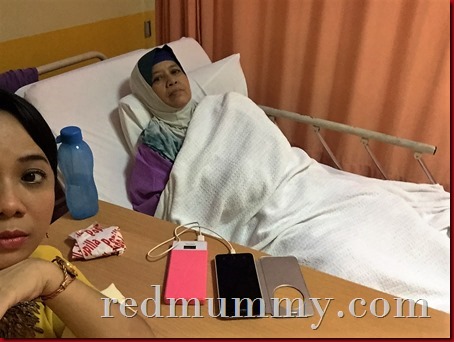 On her second day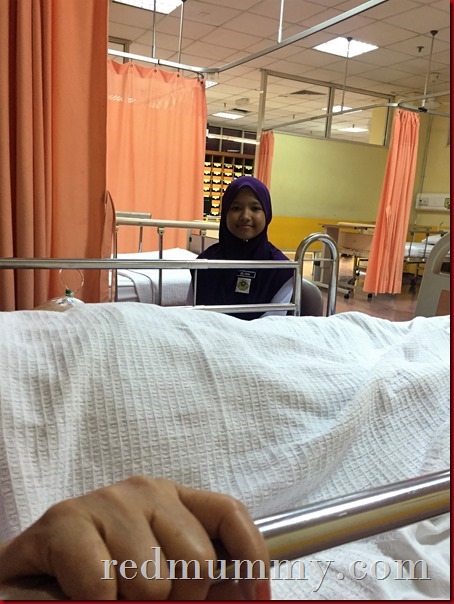 on her 3rd day, but no photo of her, just the hand will do, with kakak's special appearance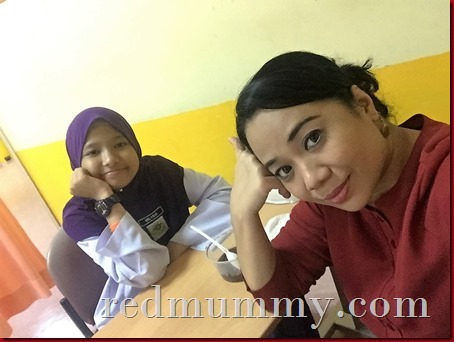 on the same day too….this day Mak baru had her operation, so she s still mamai and not really sedar. So kami duduk situ pun queitly, habis roti jala kakak bedal, lapar punya pasal. Operation was about 6 hours jugak.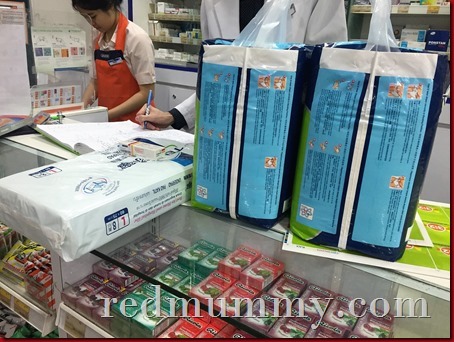 on the 4th day, during the lunch break, aku pi beli the adults pampers, if mak tak pakai pun, boleh simpan untuk akan datang jugak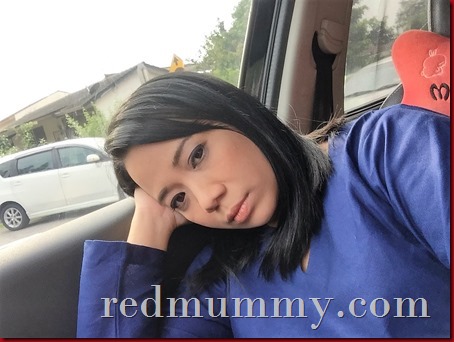 me on the 4th day, sleepy betul ler pulak, went out from office a bit late so decided to fetch kakak first then terus ke hospital some more aku ada bawak banyak barang diapers food segala for mak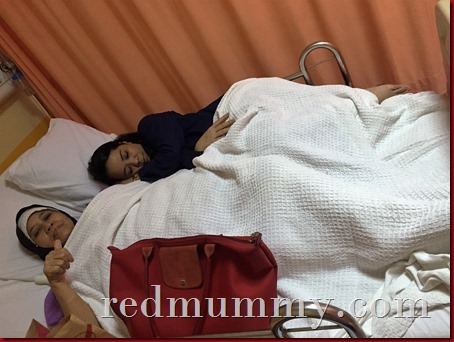 dan coz mak ada kawannya sedang datang melawatnya, aku pun panjat le katil mak, nak tumpang nap sangat2 hah (ada kosong katil sebelah but malas ler nak kena jegil ngan staff nurse, it s not right pun), naik katil mak aku pun tetap not right but aku dah tak tahan mata mengantuk sangat, letih pun yeeeee. It s like additional routine, jenguk mak, amik 2 anak2 dari sekolah. Lepas dah abis petang melawat spent ngan mak ni, aku rushed pulak amik Zeeshan, jadi memang lembik sket ler, but takpelah, mak aku sakit. Tugas anak2. pepandai le bahagi2kan ngan lelain tu amik alih gak.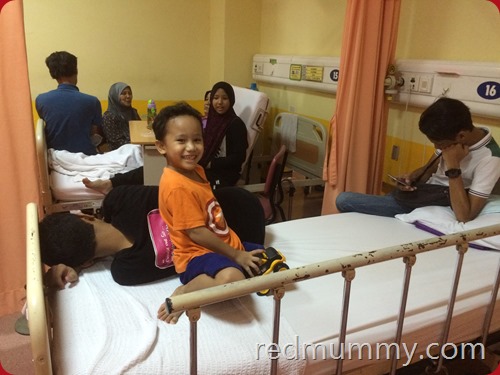 on her fifth day pulak, my mak mertua datang melawat..kita bekal2 sikit apa yang mak nak makan gak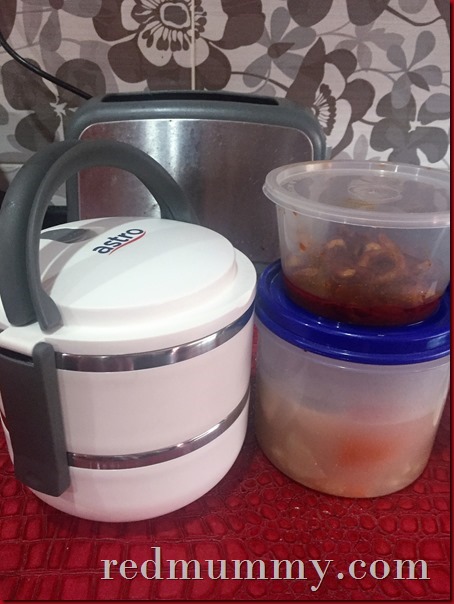 on Sunday, her 6th day, aku buat tomyam putih seafood, ayam goreng berempah sambal sotol bekalkan to be sent to mak. Just nice aku packing lauk pauk nih,  mak aku whatsapp dia nak ayam goreng berempah, nasib baik le memang setiap ahad aku kalau masak buat ayam goreng berempah.
by today insyallah, on her 7th day, mak dah boleh discharge but of cos she cannot walk sangat ler, she tak leh nak memandai2 buat kerja segala (knowing her), and kena pantang bagai le kan.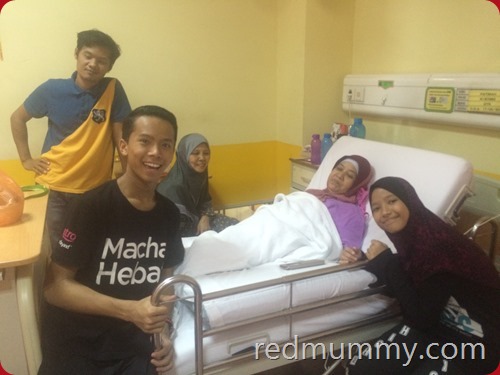 My mom had an operation to remove her womb (Hysterectomy). This has been planned since January, so Doctor dah bagi tarikh yang this date to do lar, tu pasalnya kita tak leh nak delayed. No point of delaying. Itupun mak berhajat gak lagi ni nak pergi buat Umrah bulan depan (fasting month) but better not lah, rehat dulu memolek.
My abah pun sama not well actually, dah sebulan kena gout, quite bad. So akan sampai masanya kita as anak2 akan terima dugaan bilamana mak ayah kita sakit, so ini le ujiannya. Jadi aku mungkin tak boleh bagi banyak but maybe sedikit bantuan, tanggungjawab kita as anak-anak pun. Ada aku beli satu creme ni, untuk gout abah, harap ada perubahan. My husband and brother among yang sokmo bawak abah pergi clinic, ada sekali aku datang, nak bawak pergi clinic terpaksa balik tukar kereta coz keter tetinggi ni susah abah nak diangkatkan by the boys. Long story bla bla bla….I cuma tak citer details sangat, cuma tu lah, both of my parents tak sihat.
Semoga berpanjangan usia mak abah…
Comment:
7