Jun 10 2016 Friday, 8:00 am
Dah Ramadhan ye kita
Sunday night tu, dapatlah anak2 aku pergi tarawikh (i still cannot go coz of Zeeshan, ditakuti bila kita solat dia tak leh takkan dok diam and mengular ke mana, risky). So just RD and abang kakak je pergi. But hehari biasa coz apaknya kerja, so Abang je lah yang pergi tarawikh sorang2 coz kakak memang aku tak izinkan, unless if bapaknya ada. Risau macam2 hal padahal abang cakap ramai je orang jalan kaki dari rumah ke masjid tu Mom. but takpelah, aku memang possessive mak pun so tak nak ler amik risiko. Even abang pun yang pergi sorang tu pun I always rasa tak sedap hati je selagi dia tak sampai rumah on time. Gitu ler.
So hehari lain, kami buka di rumah jer.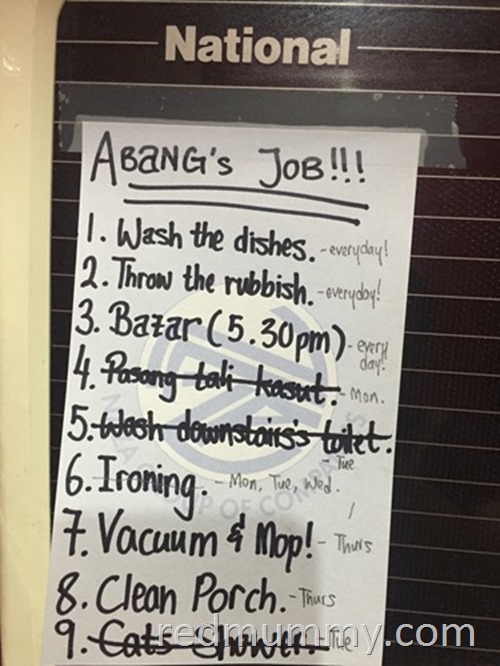 First ramadhan aritu, aku balik kerja, amik Zeeshan and baru masak. Tak singgah bazar coz cuti sekolah so i let abang pergi yang near by to our house but my boy ni suh beli kueytiau goreng utk kakak dia beli yg ladna punya hahaha.  Air kakak pun takde. So tak leh lah, kena aku gak sendiri pergi beli. Aku first day masak buat ikan siakap stim tapi aku tak kukus ler (kukus ada tapi aku malasnyaaaaaaaaaaaaaaaaaaaaa nak mengukus hish), so aku buat short cut jer, sama gak rasanya, sodap baitu. Ada gak sambal telur rebus and jugak ayam goreng perap.
Sayangnya ayam goreng perap aritu, laki aku beli ayam tua rupanya, liat masyallah  nak makan. so tak lalu ler nak makan. So buang gitu jer, 2 ekoq kau (goreng sikit jer ler).  So esoknya laki aku beli ayam molek sket, 2 ekor gak, aku mintak dia siang sesiap, nak suh da tolong perap tak pandai le pulakkan. Jadi balik tu baru aku perap. Ayam goreng perap ni, ikut mood le apa resepinya, kita yg buat dia kita campak2 jer dalam tu. Adakalanya aku letak all the jenis kari2 gak dalam tu, kunyit wajib gak ler, daun kari segala. Serai pun. Adakalanya aku letak halia yang dah cincang hehancur kecik halus tu, daun kari and sos tiram (eh ni wajib ada).  Sometimes aku tetukar la perapnya letak ngan black pepper, white pepper, herbs. The idea is to gaul and perapkan a nite before, coz aku buat perap yang jam2 tu gak, dia tak kill sangat rasanya. Kalau datang hari lain, perahan lemons or limau purut kasturi tu pun aku perapkan sama dalam ayam tuh. Dah perap2 tu, nanti taruk minyak and goreng le, eh lam ayam tu letak le gak garam. nak add on kicap pun boleh, serai tadi tu cincang halus. Daun kari kalau sekor tu letak le 3,4 ulas, carikkan. Ya Allah sedapnya ayam goreng perap nih haih…
so itu resepi ayam goreng perap hakak ler…bahan perapnya bergantung pada bahan yang ada di dapur pada hari tu ler. Kadang2 kayu manis or jintan bagai tu pun akak letak gak, sodap je sume tuh. Like i said, kita buat dia 🙂 .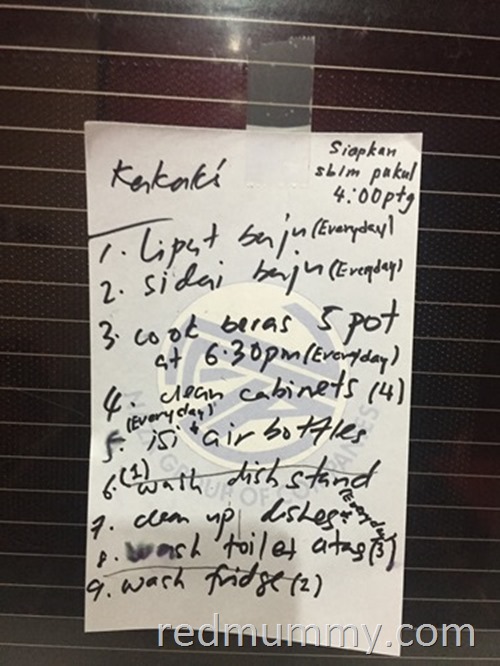 Then sahur biasanya aku panaskan lelauk yang aku dah masak masa buka, lagipun memasing bukan makan bertambah pun waktu sahur, dah kira baik ler mata memasing terbukak, dulu kakak tu tidur sambil makan hahahaha, skang dah besau ler. Tapi goreng ayam masih kena goreng gak ler, bukan takat panaskan lauk je.
Esoknya 2nd Ramadhan aku sendiri pergi bazar, so balik kerja aku singgah dulu ler, yang kat Hajris/JPJ Permaisuri tu, skang dah bertambah2 stalls nya kat situ jadi aku pusing buat seround. Laksa kosong takde hapa (just telur and laksa and kuah 3 benda ni jer) 5hinggit kau! Silap beli memang dapat gerai mahal. Tapi kakak suka rasa sedap. Hok laksa mee bagai nih kan anak2 2 orang tu kena makan masa kol 10malam depa, lepas tarawikh bagai tu kan. Hah diorang le makan. Aku dah alkhatam tidur kot hahahaha…
Speaking of tidur, coz i had to wake up at 430am every morning for sahur preparation, aku skang tidur awal ler.  Masa tidurkan Zeeshan jam 9malam tu aku melayan mata aku sekali lagipun solat sume siap dah.  So ha kat bazar tu beli memacam ler, aku biasa bawak satu shopping bag yang aku campak all barang belian dalam tu. no handbag, bawak purse jer.
dah habis beli bagai baru le aku amik Zeeshan and terus balik rumah. Salin baju, pakai apron and masak bagai, coz kakak skang cuti sekolah dia yang tolong masak sama ler. Abang ada kerja2 lain nak kena buat, late petang gak tu nanti abang keluar kejap pi beli cendol dia, susah nak dpt cendol yg sedap except the one yang dia suka kat BTR tu.
So sambil masak tu sambil bagi Zeeshan makan gak, or dia makan sendiri (yakni akan bersepah for sure), day 2 tu aku masak ayam goreng perap lagi (ini menu wajib ler hehari kena ada melainkan aku buat ayam masak lain so aku tak buat le perap), udang masak lemak and sup bayam rebus. Pastu coz kan pergi bazar kan lagi ler bloated perut hah, dengan kuih bagai. bubur kacang merah. Hish…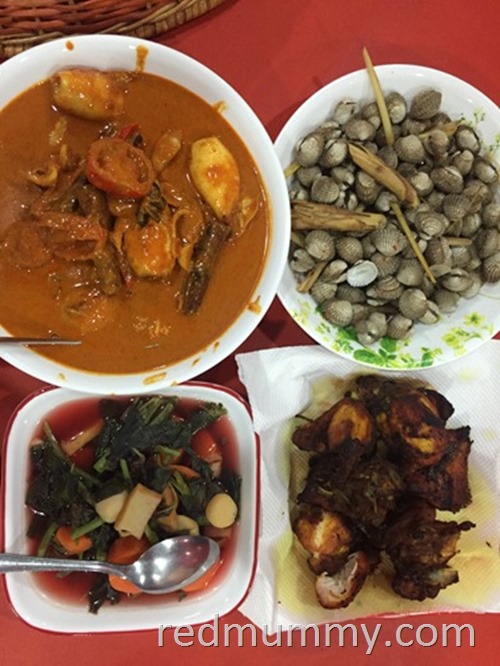 Day 3 aku buat kari sotong, kerang rebus and ayam goreng perap again, also ada balance bayam ari sebelumnya lom masak, sebelum kecut aku rebuskan gak. Bazar pun pergi gak.  Routine. Penat takpelah, anak2 nya pasal, depa pun banyak buat keje rumah this week. Anak2 aku tu yang 2 teenagers tu lah, makan macam ada perut 80kilog kosongnya. Aku makan sikit dari depa pun dah macam pregnant 9 bulan, yet depa hish…boleh keep on repeating makan plak tuh. Sahur pun lepas makan nasi, roti, biskut, dates 3,4 pcs. Hebat le ko bang.
The 4th day of the week of cooking hehehe…but sahur masih masak ler. Sup ayam, sayur campur and telur mata simbah kicap hahahaa…hok nih takde ayam goreng perap le coz dah ada sup ayam tuh. Rumah aku memang hehari wajib ada ayam, depa semua suka benau ayamnya than ikan.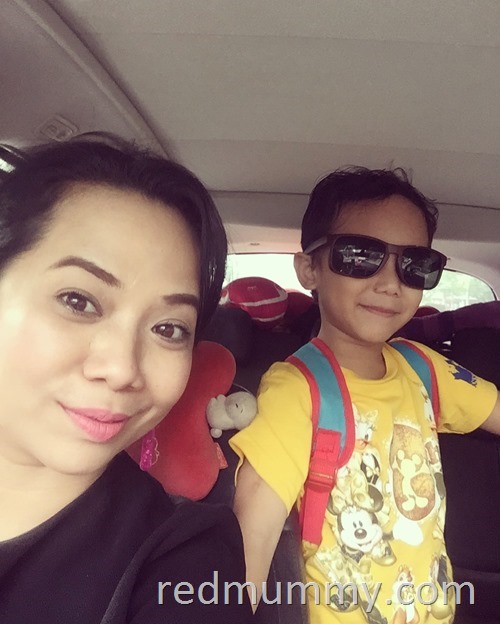 my 5th – 7th day, Insyallah berbuka di luar. One thing for sure, if weekeend memang kita kena buka di luar coz anak2 aku adalah sangat suka dengan buffet spread. Tak rugi bawak depa pun, they can eat them all hahaha…
So for today, Insyallah i m having berbuka puasa with my parents and my in law too, we purposely amik cuti to spend and berbuka with them. Kalau hal kemas2 dapur tu, since school holidays ni abang yang tolong basuh plates maknek bagai lah, kakak tlg sapu mop dapur tu. For after sahur tu, aku suh diorg tinggalkan je, nanti pas bangun dah nak masuk tenghari tu baru basuh lah, bagi chance kan. But kang dah start sekolah balik pun aku tak bagi depa buat pun after sahur tu. mak kau dah pong pang2, korang dah pi sekolah pun so nanti bapaknya le yang bangun thari tu nanti leh basuhkan.
wow this is one of my entry yang macam rajin giler hahahaha…yet  i m so damn bz. Thank God it s ramadhan.
Comment:
2