Jun 23 2016 Thursday, 10:00 am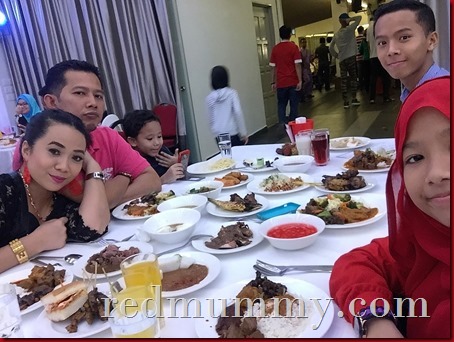 BGR buka puasa. seperti yang kita canang2kan arituh, so ni was early Ramadhan gak lah, berbuka kat sini at one of the weekends. Sedapnya lahaiiiiiiiiiiiiiiiiiiiiii makan kat BGR nih. Yang 10 orang winners akak tu, dah pi berbuka di BGR blom??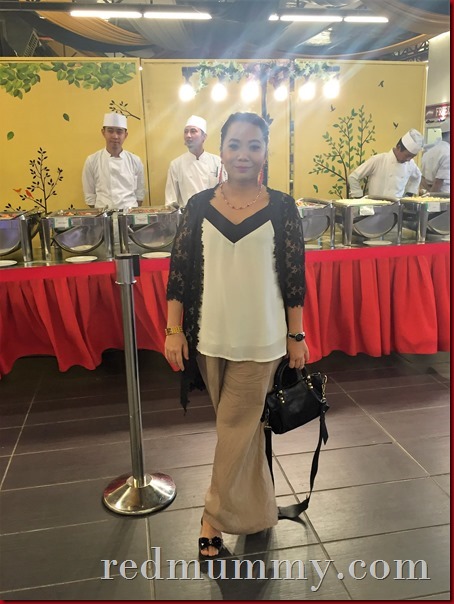 daripada aku bayau yang kat nun semalam punya entry tu kan baik ler bayau kat sini hoh
seriously puas hati and takde le jauh berbatu nak amik food pun ye gak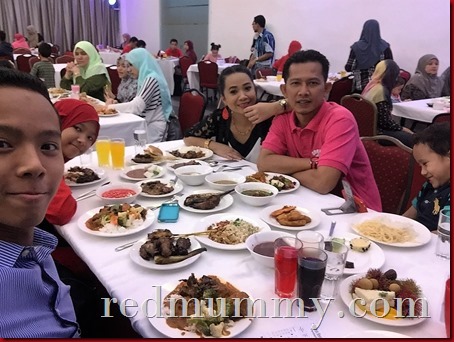 q pun laju pantas, ada orang yang tolong amikkan gak to speed up the process.
so kita makan,tapi in between ada break for maghrib bagai ler, tu pasal perut abang kakak senang je nak masuk, perut mak nya gak yang tak boleh, makan sikit, buncit terus so bayangkan ler kalau makan macam depa gak, 9 bulan terus!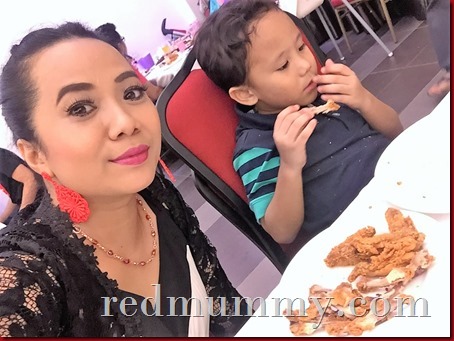 this boy ate 17pcs of fried chicken (small size)!!!
17 pcs kau!! habis satu plate dia mintak lagi, abis lagi mintak lagi….sulam makan ngan nasi lemak
sodap betul tengok dia makan wuiii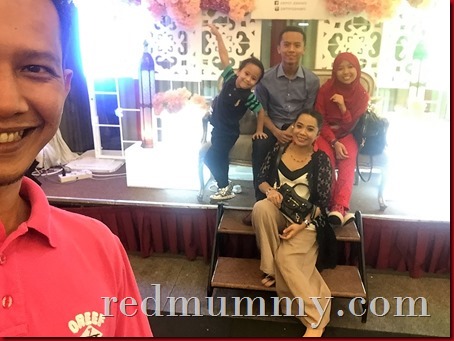 happy kenyang perut buka puasa, orang memang ramai but tak le seramai giler yang aku pergi dengan parents aku kat tpt nun di sana tuh. Tu pasal aku cakap the reason aku sonok ngan BGR ni coz of this lah, the price is affordable the food is daboom and the ambience pun best. Benda promote best mestilah akan repeat manjang je kan…
so insyallah akak datang lagi kot weekend nih, ada yang mai sana tu nanti tegur2 ler Kak Red yek, if nampak Zeeshan dok berlari bagai tu ha tengokkan gak hehehehe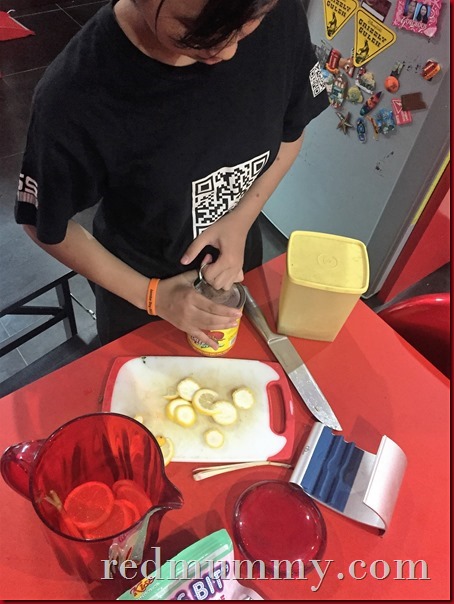 aku pun dah lost track sikit apa yang aku masak setiap hari, but of cos le hehari ada ayam ikan bagai. Frankly speaking aku pun dah stopped pi bazar, selain dari bosan pi bazar yang sama, aku tak larat pun ye gak too. Nak pi bazar besar kat tasik tu pun aku malas, itu dah nak menongkang arus, yet aku nak amik Zeeshan lagi bagai lepas bazar tu.
so one of the days tu aku suh kakak buat air serai laici asam boi lemons hah kau namanya ke main panjang. Ada nampak dalam timeline kuor so aku sempat le google tengok bolehlah, tapi tu ler coz masam kan, the aiskrim soda pun taruk gak boleh minum separuh je kitorang hahahaha…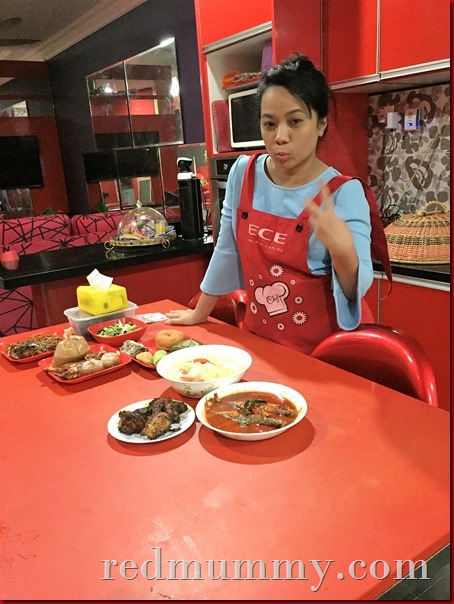 Ini buat asam pedas rasanya, kelam kelibut balik kerja siap masak in less than an hour for 3 dishes. Lelain tu yang sempat beli di bazar tapi ni pun dah lama aku tak pi bazar kan. This week pun aku tak masak, selain dari kita ada few events di luar, pastu ada jemputan sana sini.
Ada one day tu aku laki bini ada event luar, kebetulan husband is on conference this week so dia dapat le waktu macam kita nih (if not waktu german sana), so aku mintak tolong my SIL belikan the nasi tomato + ayam masak merah for both abang kakak (they asked for this gak), and nasi ayam for Zeeshan. So 3 beradik tu berbuka makan tu lah (Zeeshan memang le tak puasa), and aku monitored dari hotel yang aku berbuka ngan laki aku tu. Abang kakak dah besar, asal dapat their food ke hapa depa tak kisah pun.
So back to BGR, insyallah i ll be coming back. Jumpa le kita ye this weekend.
Comment:
1