Jul 4 2016 Monday, 12:00 pm
well since most of us pun dah memang balik kampung, dah mood raya dah memang apahal ler nak pikir kerja blog bagai kan. So i post something light je lah, to cover up till cuti Raya.
This is the red chandelier, dah kalau buat open house pun bukan semuanya leh jemput datang rumah so tengok je lah dari dalam gambar, blog ni hah.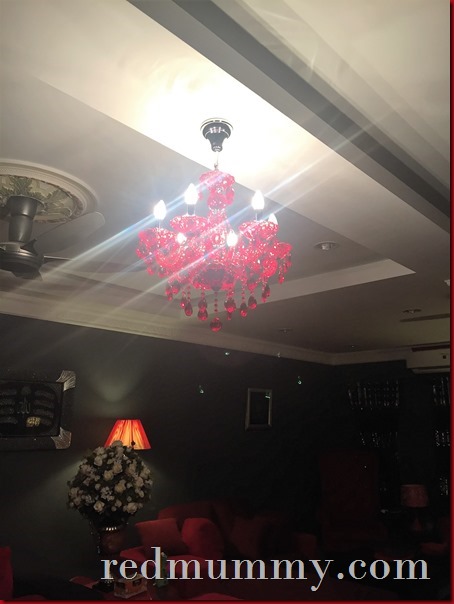 It s very yellow gold colour le bulb nya but for lighting cam ni nampak cenggini jer ler…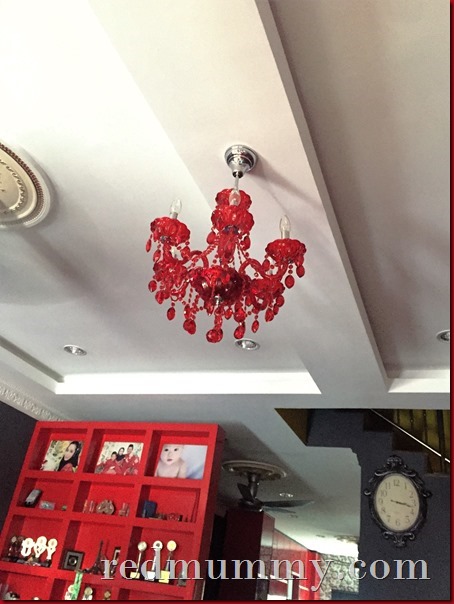 lampu ni aku nak yang bebetul killer one, so tu pasal took a year to get this, it has to be totally in red, jadinya dapat ler yang ini, harganya pun hemm…..hehehehe
untuk chandlier satu lagi, tak settle lagi sampai dah nak raya hah…coz ceiling is too tinggi, the lampu man tak leh nak pikir camne nak solve the issue. So bertunda le ke after raya gamaknya heh…
Apapun, untuk korang, yang pulang ke kampung halaman, selamat di perjalanan, hati2 di perantauan. Drive safe and enjoy all the delicious rendang, ketupat, serunding, kari ayam, masak lodeh segalanya lah yeah.
Selamat Hari Raya Aidilfitri & Maaf Zahir Batin.
Comment:
0