Aug 9 2016 Tuesday, 8:00 am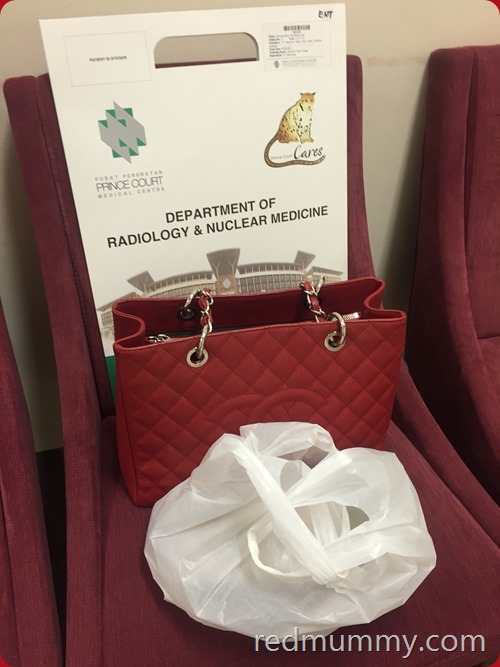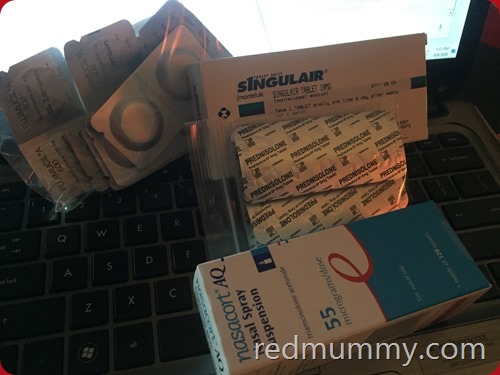 sekuat mana pun supermak, penat gak if dah kulu kilir walaupun tempat tu beraircond. It s all dalam satu combo, the body the mind the health.
i was supposed to meet my 2 doctors for my sinus and dysphagia issue. Very straight forward which I assume by noon patutnya dah settled. So when I got there, macam biasa, register dulu, all planned and ikut as per jaduallah.
but first appointment starts lambat, i think lam 30min delayed. So 2 kali menunggu, while registration and di klinik atas. Bila dah jumpa first doctor, hah…the drama begins. He wants me to do the xray. Jadi after meeting him tu ai lari turun bawah pi buat xray, bukan boleh terus dapat slot, kena tunggu jugak, lam 15min or so. Then buat xray, tukar baju yadayada, naik balik lari to the clinic and kena lagi menunggu for another 20min. I dah missed my 2nd appointment with another doctor.
So nurse dah kabaukan (doctor gak suruh) yang i kena datang lambat sikit for the 2nd appointment.
Masuk balik jumpa first doctor tengok hasil xray (i didnt wait for the copy, takpelah dalam system ada, malas heh nak tetunggu). So memang obviously for something else. Remember about my blood yang sent to Melbourne? Itu baru half way came back, oi mak, stress haku lah.
kena lagi buat blood test, n docking ubat, tidak ler kuasa hakak nak menunggu dik oit, ubat kemudian, i nak pi jumpa 2nd doctor dulu. Met the 2nd doctor for sinus, poppak kena buat lagi ctscan pulak, omang!!!
Turun balik, buat scan, bukan gak terus dpt slot macam biasa, tunggu at least 15min. Abis scan, naik balik pi ngamik docking ubat yang first doctor tuh, and turun amik ubat dulu. Tunggu lagi, ni lam 5-10min, sambil tunggu tu beratur kat stall makan nak tapau coz i baru terasa lapar but baru nak bayau, number pulak naik, tinggalkan je food dulu, pi amik ubat, and sambung balik beratur.
Kemudian pi balik registration counter, buat satu lagi registration coz i kena jumpa the 3rd doctor of the day, ini reference dari first doctor.
so tunggu lagi 15-20min kot, siap registered, lari balik opis. Bebusuk min time menunggu mostly memang 15min lah, paling lama tu lam 40min.
Ngam2 abis tu aku lari plak balik opis, tapi memang kejap, about 15min je plus 15min pergi balik (tau lah bus van tourists kat depan KLCC tu double park coz orang nak berdiri amik gambar backgroundkan KLCC, tak pepasal jadi 1 lane jer!).
So rushed balik pi hosital, ngam2 depan pintu clinic dah 2.30pm! aku rasa aku memang termengah sweating sangat hari tu heh. Spent ngan doctor sorang ni (my first time with him), for lama gak.
Sambil tu the first doctor punya staff nurse dok riuh called banyak kali suh buat blood test (ai ada datang balik in between but system depa down bagai ke hapa so aku tak nak lah menunggu, a such waste of time), jadi bila habis ngan 3rd doctor ni, kat situ gak buat amik blood.
Habis je, lari pulak pi naik atas untuk jumpa the doctor no 2 yang pagi tu, coz he nak go through ngan ctscan sebelum tu. Habis ngan dia, tunggu amik docking ubat, ya allah pun lama jugak! orangnya aku ngan arabian jer but lama benau, sampai aku dah bebangun tanya. Dapat docking tu, pergi turun (oh btw, most jalan turun naik ni ai pakai tangga, lambat nak tunggu lift!) so pi balik amik docking ubat yang satu lagi klinik, combinedkan dedua.
turunnnnnnnnnnnnnn balik pi amik number ubat, and tunggu lagik, meanwhile nasi yang aku beli dari tengahari langsung tak berusik, bawak kulu kilir! Yang ni je semua dah kol 5 rasanya.
Habis settled semua, aku dok dalam kereta, makan kuih seketul (and facetime with my laki) to express my letihness hoih!! In between satu hari kejadian ni bear in mind i have to answer all emails also calls, ada gak call yang 'kak saya dah depan rumah akak nih, nak kena tekan doorbell ke kak, ada orang kat rumah ke kak' adoiii ko tekan je lah doorbell tu ada le laki aku kuor  nanti, udahlah masa tu akak tengah buat blow blow test ngan staff nurse. Calls yang related to blog nak engage bagai sume aku dik sok boleh dik, akak ngah kekangan masa sangat nih.
tu yang balik tak masak langsung, jadi aku ajar laki aku cara masak sardin untuk pagi ni nya menu (i usually masak malamnya so anak2 boleh bawak bekal lauk nasi bagai to school, also for their lunch the next day). Takpelah sardines je lah level korang hari ni coz mak ko dah tepeleot benau.
Amik Zeeshan pun lambat sikit, coz aku balik sampai rumah ngam2 pun bukak balik laptop and kerojer jap.
Start le makan ubat bagai.
So apapun, sebenaunya the 3rd doctor insist nak admit kak merah ko nih, soonest by esok (yakni today) at least for 2-3 days. Oh my idok le akak…………lagi serabut kang aku dok spital pikirkan hal rumah. So dia bagi ubat segala and i have to come back again by this week to see him.
Actually ada lagi drama2nya…but nak type pun tak sanggup. xray copy ni pun yang from the ctscan, tetiba je dah kat tangan akak staff nurse sorang tu bagi. yang satu lagi xray copy tu abaikanlah, maleh akak nak pi tuntut.
Aku rasa pasnih aku kena heret laki aku ikut sama lah so kita boleh bebagi tugas, specially part2 isi form part2 yang nak kena beratur amik ubat tunggu docking bagai nih, aku jadi stress betul ngan semua2 nih. Ini memang kita one man show but tu lah yang patutnya half day punya keje jadi 1 day aku dok spital, with 30min opis keje pi balik.
Yelah, hari ni memang my veryyyyyyyyyyyyyyyy long day, tak menyangkan akan jadi begini capeknya but itulah dramanya.
Oh my dysphagia progress, ada berkurangan. But lesser by 10%lah, at least ada lah dropnya gak. Tapi ada issue lain plak.  On the health cerita, entry lain lah, ini untuk the dramatic Monday blues…
Comment:
2