Sep 2 2016 Friday, 9:00 am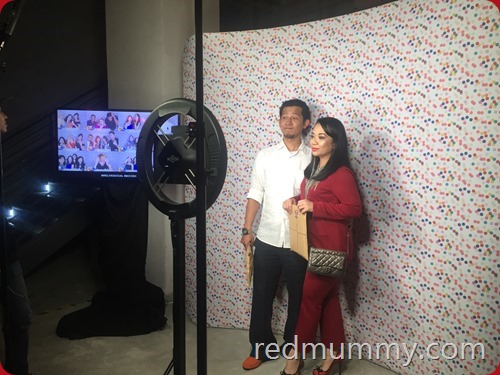 didnt win anything pun masa event Nuffnang's 10th Anniversary, but kami datang sebagai support to Nuffnang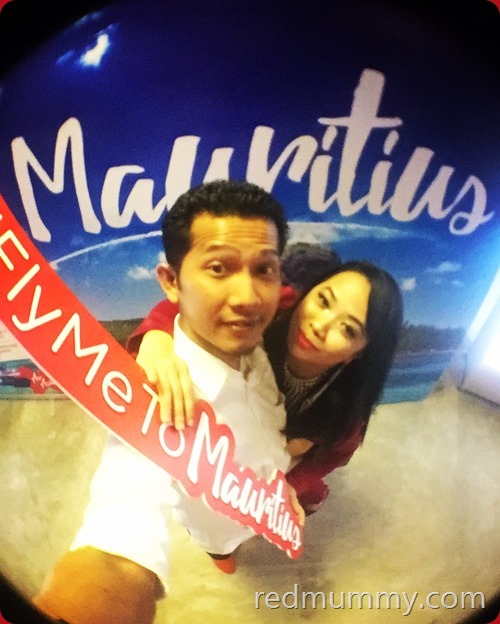 joined this contest (but they gonna pick for yang with strangerlah for sure, i did posted gak dalam my ig). pakai budak waiter, from Pakistan ke Bangladesh kot budak tuh…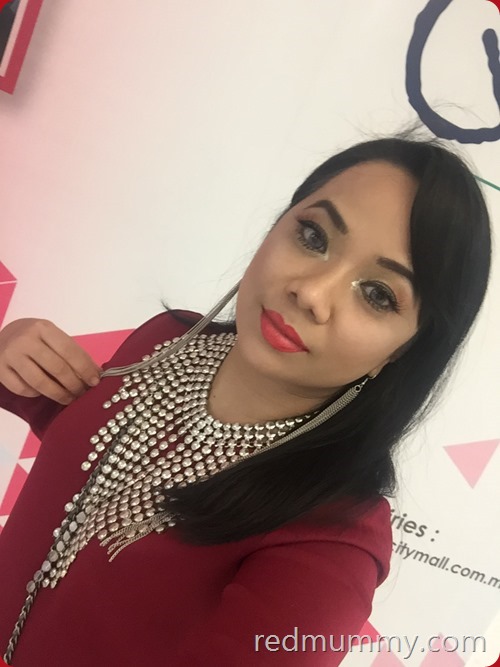 balik cepat coz biasalah, got kids mar…..love the super duper panjang earrings and the necklace nih. both untuk event, bukan untuk daily usage, gi opis pun tak kuasa hakakkkk nak pakai macam tuh, make up pun memang teballah, coz night event some more lampu tempat anniversary Nuffnang ni macam biasa melalap jer…
During this event, ramai terlalu ramai bloggers yang akak tak kenal. Frankly speaking, hanya ada 3 orang bloggers yang from the old time of us ada malam tuh, yang lain dah jadi apa, malap sudah? It was just me, KY and Kim (which we hv been knowing each other since the day one of us with Nuffnang sangat). The rest of the bloggers,i donno and couldnt be bothered hahahha…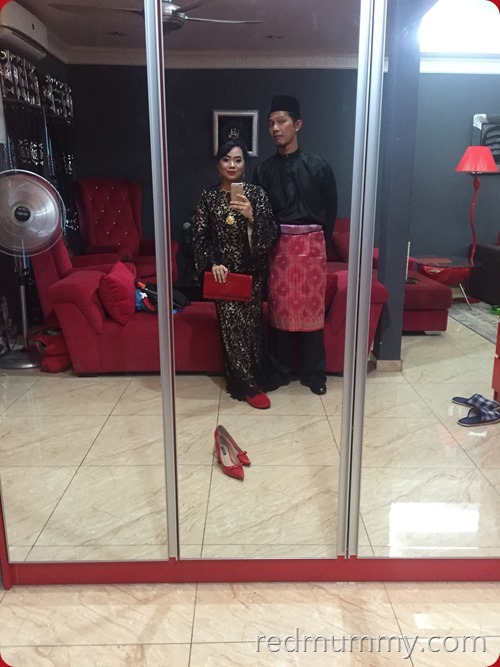 the next few days, kami in red and black (mine is from Lubna, meaning ai dah pakai all their similar design, the blue, the red and this one black).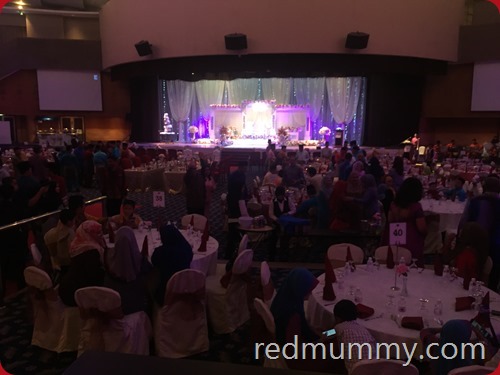 lawa pelamin….
but too badlah tak dapat nak amik gambar pengantin coz baru nak bangun posing2 mak ajah dah ajak balik pulak (she s tired). Ai is bawak mak pergi wedding nih, her anak sedara punya anak kawin, gitu kan…tapi yg moleknya lagik coz the pengantin perempuan tu masa dia baru baby2 lahir, aku yang babysit dia. So her mom (my lady cousin),  Babysit, ala2 macam maid gitu hahahaa…i was very young sangat, baru umur 13 ke 14 taun rasanya.  Cuti sekolah and so tolonglah my cousin jaga anaknya tuh.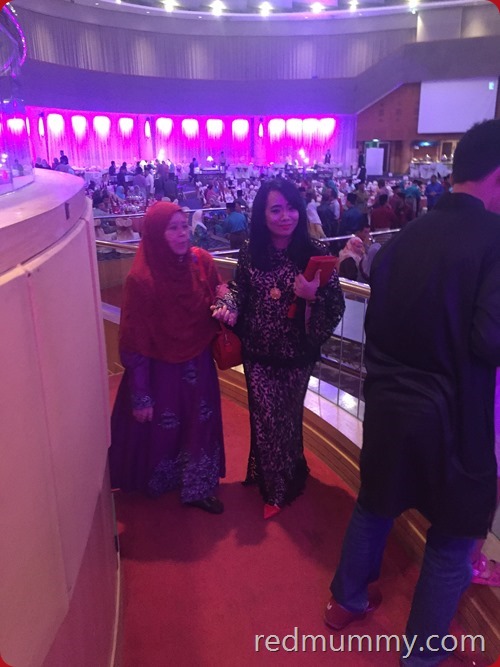 untuk Mak Ajah, kita hantar dia melepak kat gang2 mak2 and pak2 sedara…..my dad tak ikut.
lepas tu aku and suami pi duduk kat meja bawah sikit, untuk gang2 cousins, sedaras mara lain lah. So cos we left early, jadi takdelah gambar ngan pengantin at all…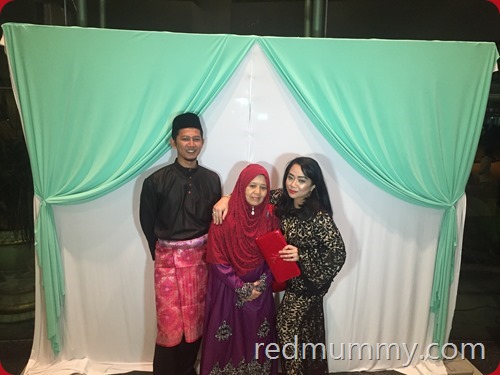 alah adik yang amikkan gambar akak nih napa le ko tak crop sesiap dalam frame langsir ko tuh dik…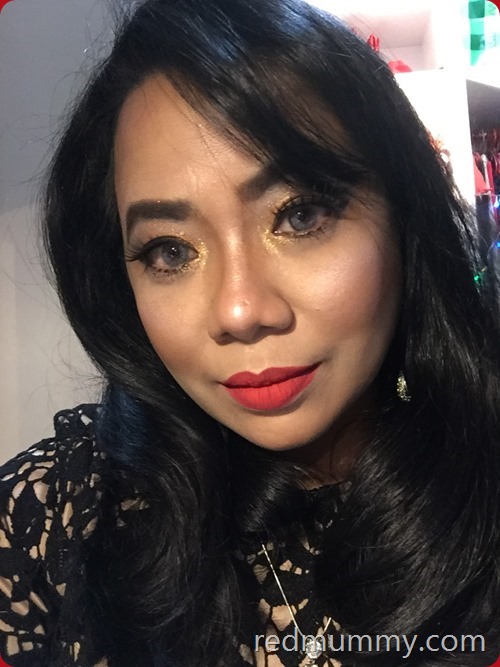 make up hari tu, by akak sendiri lah. About make up ni aku tak mahir pun, aku tengok belajar sendiri dari instagram (rasanya dari 800 lebih yang aku follow tu, half jer make up artists kot, hok omputih ler, yang local Malaysians depa tak rajin buat video). So instead of stalking celebrities, akak lagi suka tengok all the videos done by foreigners nih. Most of the nights macam tu lah kerja akak, check depa punya IG, best, i love it. Agak2 gila lagik, sebijik2 barang make up yang depa pakai tu akak pergi beli esoknya. LOL. jadi because i m not a professional make up artist, ala kadar je lah hasilnya kan…
Orang yang terer lukasan, sangatlah terer makup, I memang failed bebenda seni lukis nih, seumur hidup ada le sekali jer hasil lukisan ditayangkan kat belakang kelas yang buat ai proud and ingat sampai ke tua hah. hahahha itupun gigih nak gak sangat my painting tu ditampalkan kat belakang kelas, merasa gak lah. So jadinya, lain orang lain tangan lain hasil makeup nya.
Comment:
Comments Off

on Nuffnang's Anniversary and a Wedding…