Sep 5 2016 Monday, 8:00 am
 hari yang ai tanya pasal cordless vacuum cleaner tu, hari tu gak akak dah pergi beli. Recommendation lambat sangat ke akak ko nih dah tak menyabar. Ai hari tu ada pergi carik kat BSP but takde jual tu yang first day masuk keje terus pi KLCC bawah kedai letrik tu, hah pilih memilih in less than 15 min terus bungkus beli.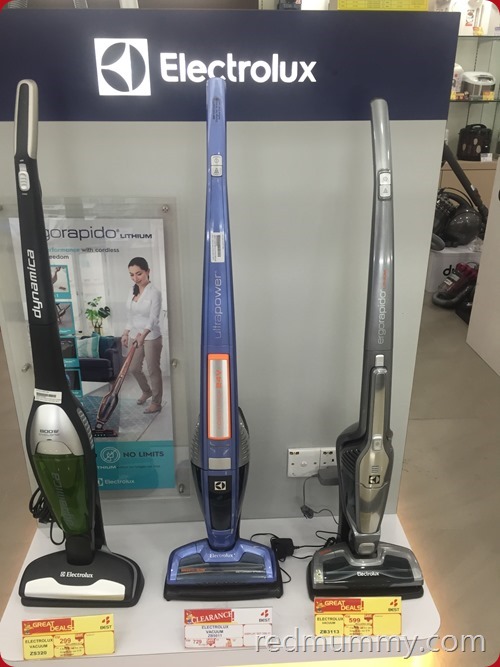 i tengok kat review on these Electrolux product, not bad jugak but bunyik dia wuihai, kuat betul, even the latest model tuh…
*boleh tengok kat IG akak, dalam MY STORY, ada all these maknek vacuums yang akak tried aritu**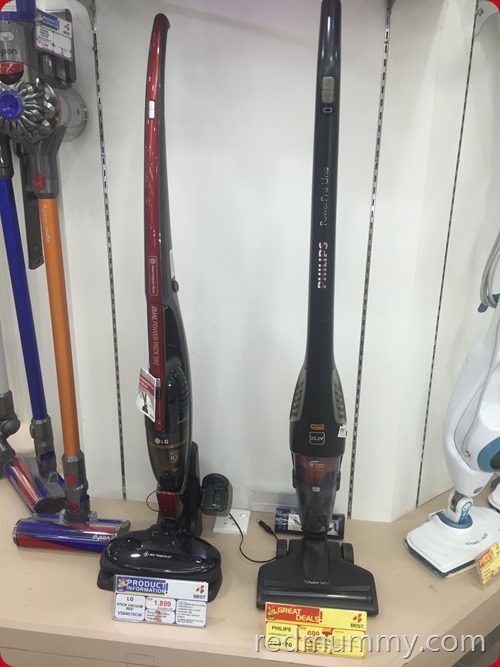 boleh kata most of yang kat situ akak tried. Dyson pun sib baik lah akak dah ada dia punya vacuum so as everyone knows the price untuk Dyson sangatttttttttttttttttttttttttttt mahallah benau (thank god i was sponsored by them hahahaha). Jadi ai nak kena beli 2 sets pulak nih, satu atas satu bawah, memang tak rajin ler nak turun naik ngan batang vacuum nih (vacuums lain sume ok lagi but berwayar2 ni eh tak berkenan dah lah…so old pesen, remeh leceh)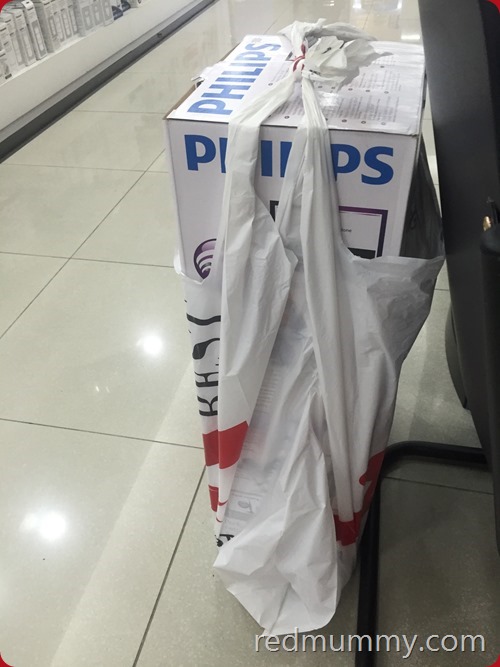 Jadi ai puas hati dengan performance Philips masa buat testing. terus bungkus beli satu dulu.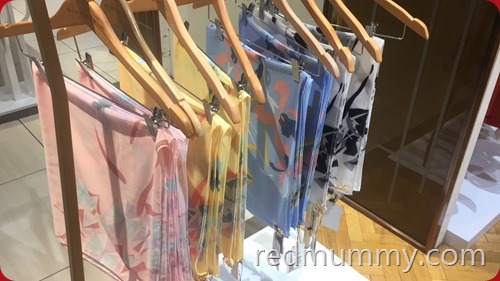 Mudah-mudahan hidayah untuk bertudung datang cepat 🙂
Went to MimpiKita to get this, my PS job for Yanok…takut kena sebat but  memang pun, tanya budak sales tu katanya tak banyak yang left out.  Tudung ni harganya RM148.40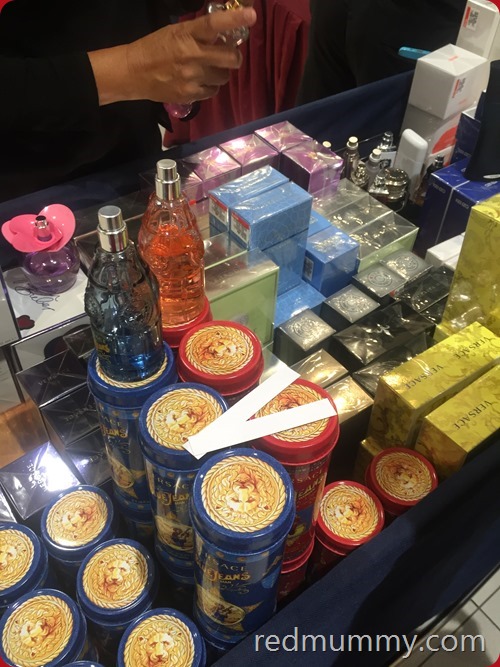 terkejabakan di Isetan while waiting for Yanok's tudung to be packed, terbeli…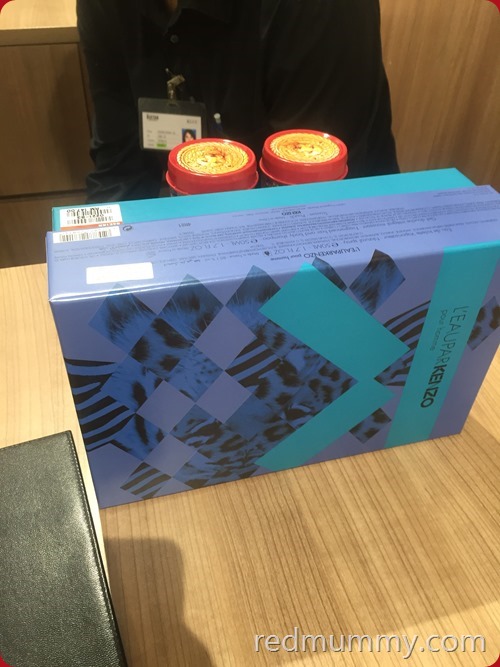 a nite before husband dok cakap 'my perfume tinggal sebotol jer' jadi itu memang kerja aku lah, so dalam terjebak tu aku belikan la sekotak nih, Kenzo, ada perfume and jugak shower gel. I memang avoid all the package yang comes with shave tu sumer, coz my husband tak pakai, if beli,dia pakai lah if tak beli tak pakai lah. Jadi tak yah ler memenda sume tuh…
bagus tak bini ni sorang, laki petik je cakap barang takde, sok dah dapat. Eh ai tak dengar pun lagik dia cakap thank you so much cik puan,...ke masa dia cakap aku dah membuta hek?
 Versache merah tahun ni je akak beli sampai 6 botol sudah, all finish boliau. Sedap, ai suka sangat the smell, one of the first perfumes yang ai mula collect dari zaman anak dara permulaan hadiah dari suami (masa tu was fiance).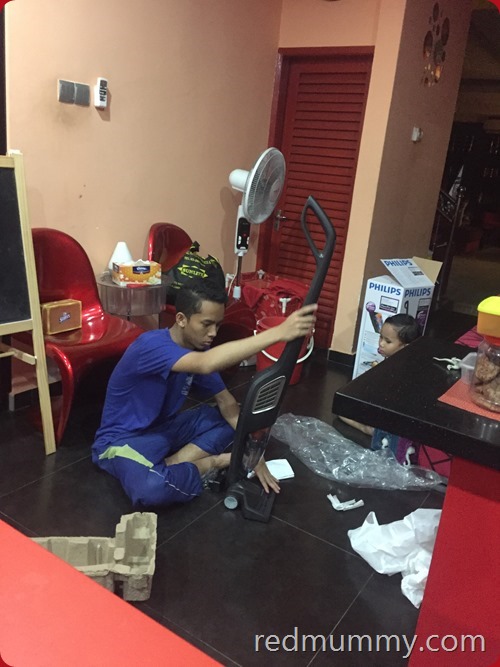 unbox all done by Abang…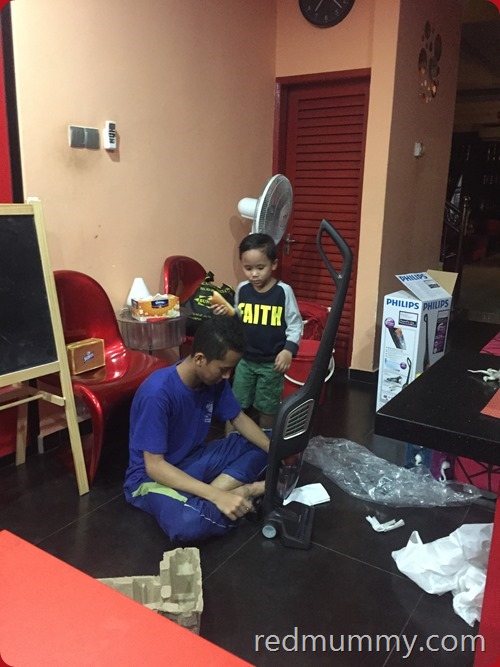 dan Zeeshan officiated the product, happy betul. Jadi so far dah seminggu pakai nih memang sonoklah, sedap pakai, atas carpet ke, lantai ke, all sedap. OK yang ni harganya RM699 about 700 lah kan, kat satu online site nih (bukan nama sebenar) harganya RM600, but rasanya tu warranty dia setaun, unlike beli yang 700 ni warrantynya 3 taun ke 5 taun tak silap. So i m gonna grab another one gak lah, coz really love the product or maybe other brand tu tak pasti. I nak pergi siasat kat mall lain pulak. Macam ni kena wajib beli 2 tak cukup satu. sudahnya vacuums melambak2 kat rumah tak berpakai hahahaa…takpelah semuanya pun dah served us quite a while sangat, yang ada tu lebih 10 taun umurnya pun masih molek pekerti lagik.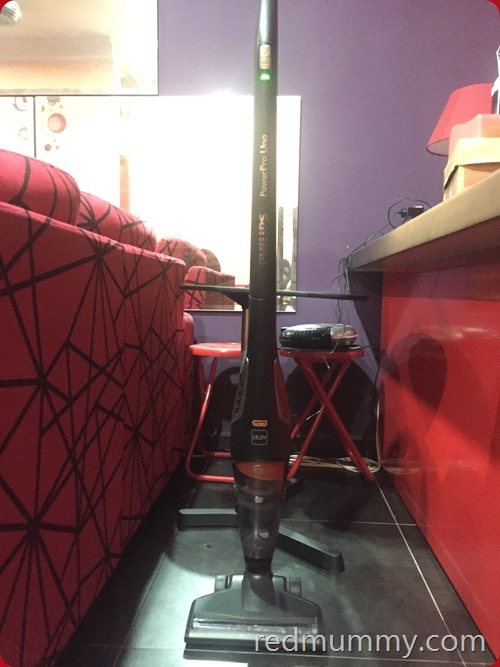 jadi if you tanya akak if this Philips is highly recommended or not, ai would say YES!!! First time sebelum pakai kita charged over night, so far kita tak pernah lagi pakai lebih dari 30-45min but tiap kali dah pakai kita terus chargekan, was told if battery habis kena charge up to 16jam to fully charge, gitu kau kan. But oklah, most of the cordless vacuum cleaners pun macam tu lah, bih kurang jer jugak. so far i m happy with this new gadget of our red house. This one codenya ialah Philips FC6170!
Comment:
4