May 21 2018 Monday, 8:00 am
Let s post this out first before beribu lagi yang zass aku ngan soalan yang sama
1. Brand apa nih ye Kak Red
2. How much ye Kak Red
3. Boleh buat apa yek mende ni Kak Red
Philips 2 in 1 Sweep and Steam Plus Cleaner FC7020/61. One of my new babies for the Supermak thingy. Aku kan sukan explore things and get new items yang aku rasa worth to my keje rumah bagai.
Dalam gambar bawah ni, yang circle tu is my Cordless Philips vacuum masih la kita gunakan, in fact aku ada 2 pun, satu atas satu bawah hah. Skang cordless tu biasanya Zeeshan yang pakai kasi settle dia nya sepah ghemah makan nasi.  But the cordless doesnt come ngan mop, so just vacuum jer.
Aku amik this new Philips Sweet and Steam Plus nih coz selain vacuum, dia jugak untuk mop, steam some more. So 2 in one keje. Cuma dia bukan cordless lah. berwayar bagai. Takpelah. Dyson doesnt have the cordless for duo nih, dia meaning again ai nak yang vacuum and mop serentak hah macam tu.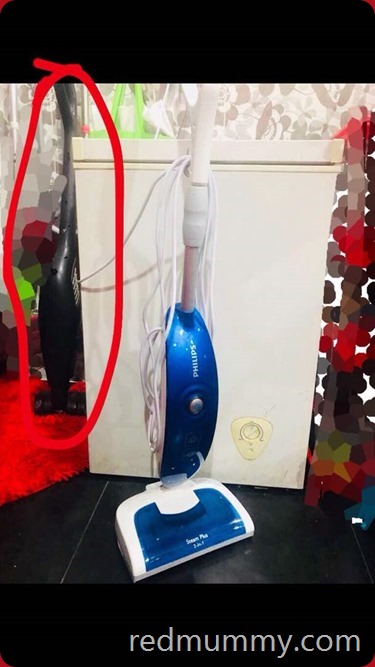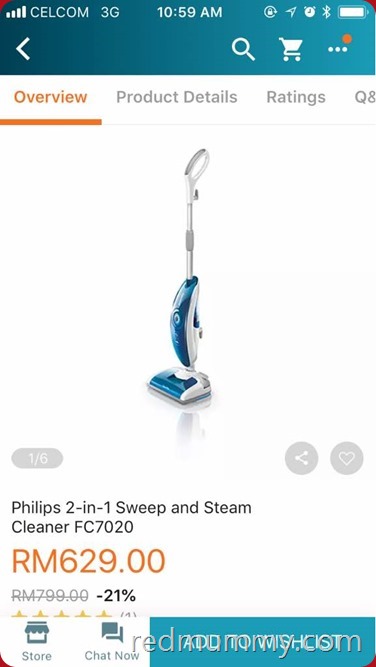 Kat most kedais jual mahal a bit lah, but ada Pearly Iman pi cek kat OU, depa jual half price some more for 2 days tuh, ciss…aku melepas yang tu coz aku pun dah beli ni kan, but i would like to buy another one for the upstairs gak actually. So takpelah, use this one first. coz im also aiming for Bissell brand, ni maybe ada masuk Malaysia but I dont want to buy from online Lazada bagai tuh, aku takut depa bawak dari mana2 tah. Mine nih pun beli from Lazada murah gak lah dari harga kedai, RM630.
Please get yourself of this gadget, sapu/vacuum and mop at the same time.
Hope this helps to those yang asyiklah tanya Kak Red kat igstories on this product.
I m happy and I will keep on buying other brands/product gak if i rasa sesuai sedap and tak mencekik sangat harganya. But seriously, Bissell is still in my wishlist. Perhaps for my birthday……
Comment:
2