Oct 5 2016 Wednesday, 9:00 am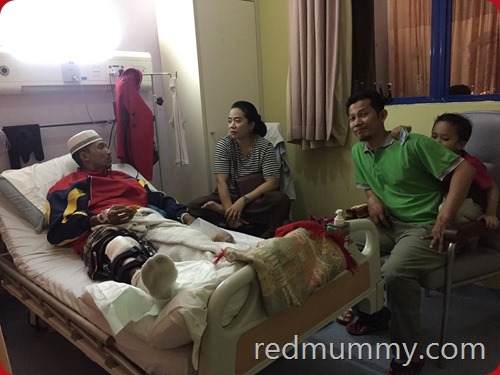 my adik number 5 had his ACL and segala jenis operation. kaki bola would have this problem mostly. Kami pergi melawat dia kejap satu malam Ahad tu, of cos our magnet Zeeshan sokmo ngekorr lerr. Except Abang Kakak memang sekarang dunia depa study jer. So takde keluar2 rumah pun…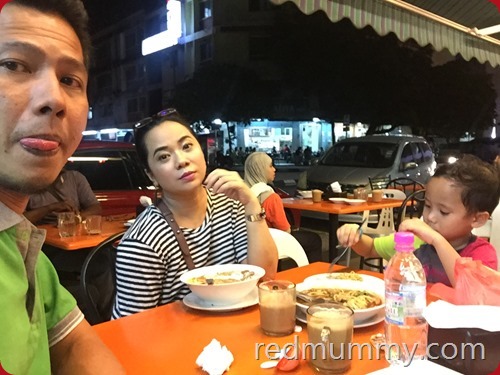 dan lepak makan jap kat Haslam restaurant depan hospital adik aku tu. Best pulak makan sini, our first time. Laksanya kita bungkus satu untuk anak2 di rumah buat merasa. dah malam sangat pun, but tau depa lom tidoq lagik. Zeeshan dah longlai, dok ajak balik after makan siap cepatlah balik cepatlah balik. Dia dah passed his bedtime. Usuallynya dia tidur between 830pm to 9pm. Paling lambat pun 930pm itupun if dah setengah jam bergolek atas katil. Coz memang 830pm tu dia dah panjat katil sesiap.  So dari dalam kereta dia dah terus tidur. But pagi memang dia bangun cepat. So tu pasal tidur malamnya kena on time. Walaupun cuti, tetap akan tidur as this hour, yelah dah biasa.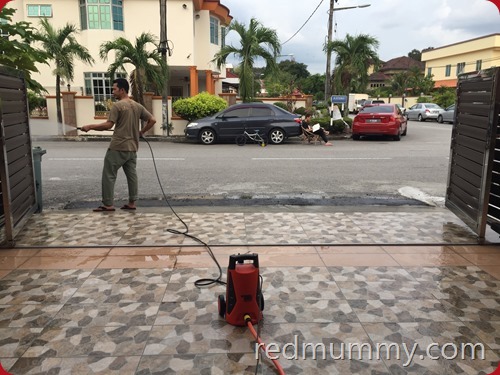 dan routine biasa untuk suami bersihkan the porch, tapi dalam masa yang sama anak bongsu nak main basikal, so abang volunteered to look after his brother sesambil dia study sikit; nampak dok abang tu kat tepi jalan tu dok kat kerusi rotan hah.
Best betul cuti straight 3 hari tuh, keje aku masak masak masak baked. Itu jo lah.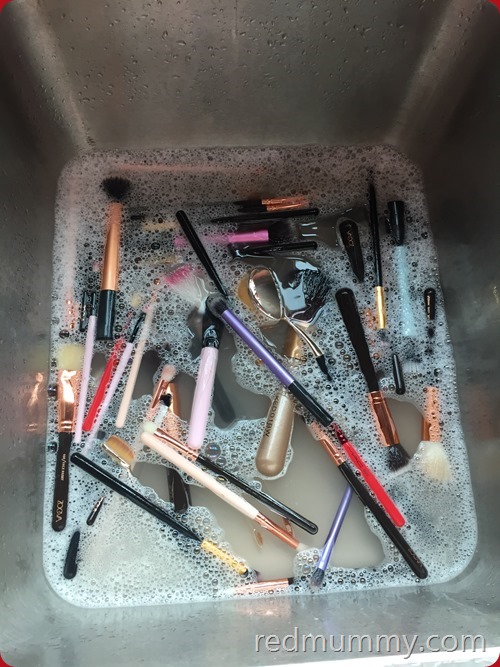 dan part of it basuh all the brushes. Ini yang kat rumah punya lah. hok stock dalam kereta ke opis or surau opis tak leh campur sekali basuh kang aku gak yang kena buang masa asing2 kan mana satu sini sana. So yang ni pun basuh dah late petang so matahari pun dah nak terbenam jadi dok jemurkan bawah kipas yo lah. About brushes ni ada kala aku rendam gak semalaman but best for oval lah, yang jenis brushes lain tu sekejap je dah putih bersih cantik semula. Oval brushes specially if for foundation memang agak sukar or lambat nak hilangkan the kesan2 foundation or concealer. Apapun letak kat muka sendiri gakkan, if MUA agak payahlah korang, coz clients sure tak suka. Tapi on coverage the oval lagi sedap sangat pakai!
I have so many things to tell but i tengah mood pemalas nak blogging. I ngah gila nak upload all my videos back then masa make up dalam kereta at Youtube.  Check me there lah.
Comment:
1