Oct 19 2016 Wednesday, 12:00 pm
.
.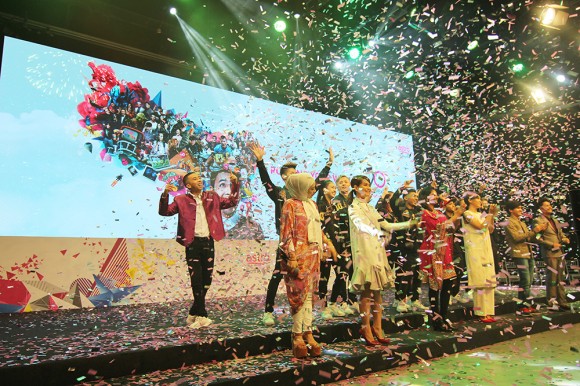 Macam tak percaya, rupa-rupanya Astro dah 20 tahun menapak berdiri teguh kat Malaysia ni. Maknanya tanpa kita sedari, selama ini Astro lah menjadi peneman kita seisi keluarga, menghibur dan menceriakan kita dengan rancangan-rancangan serta saluran-saluran yang menarik mereka.
Beberapa hari yang lepas telah berlangsungnya majlis sambutan ulangtahun yang ke 20 Astro. Sungguh meriah dan happening betul!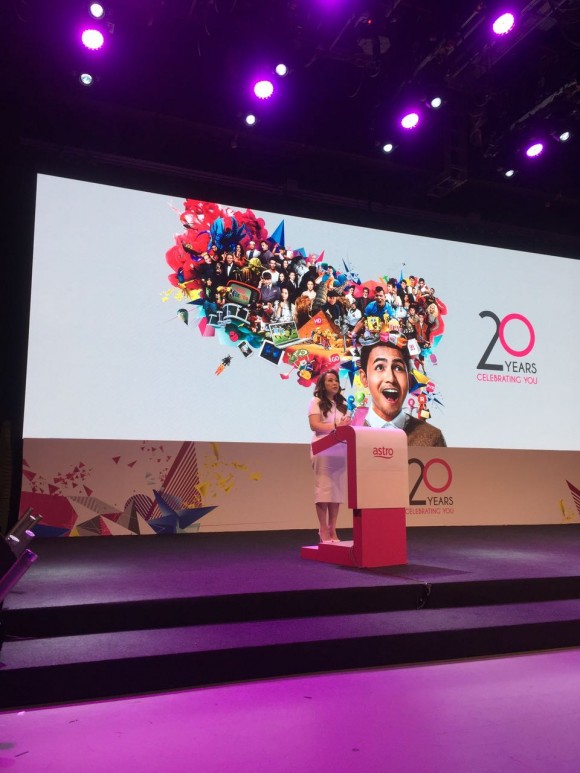 CEO Astro, Dato' Rohana Rozhan semasa ucapan beliau di majlis sambutan ulangtahun yang ke 20 Astro tempohari memberi jaminan Astro akan terus cemerlang untuk masa hadapan, Juga kepelbagaian rancangan-rancangan baru akan terus diperkenalkan demi kepuasan hati kita semua.
20 tahun lepas, bermacam-macam perubahan serta inovasi baru yang telah diperkenalkan oleh Astro, contohnya seperti Astro on the GO yang memang jadi peneman Akak ke mana saja dan bila-bila pun boleh layan Astro, Go Beyond pula memberikan kualiti gambar yang lebih jelas, warna bertambah ceria juga bunyi yang padu menjadikan pengalaman menonton bertambah menarik, juga Astro PVR pula memberikan kita kebebasan untuk merakam dan mengulang tayang rancangan-rancangan favourites kita serta bermacam-macam lagi.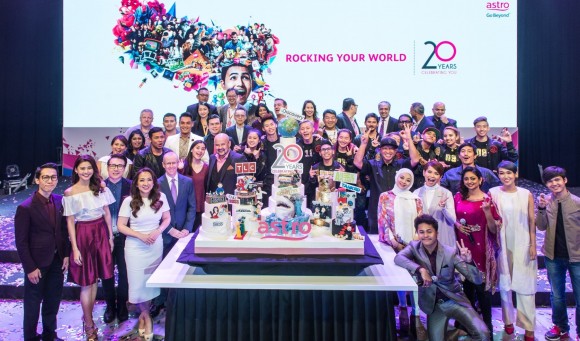 Bukan itu sahaja, yang lebih menariknya antara perkongsian di majlis ini ialah di mana Astro telah membuatkan ramai orang bertukar dari zero to hero. Seperti contohnya Nabil, di mana kehidupan beliau sebelum memasuki Raja Lawak adalah seorang yang biasa-biasa sahaja, tidak dikenali orang ramai. Cuba lihat sekarang bagaimana selepas bersama Astro, Nabil kini terkenal seluruh Malaysia dan kehidupannya alhamdulillah memang semakin selesa.
Bercakap tentang rancangan Raja Lawak ni, memang rancangan kesukaan kami sekeluarga, terutama Abang dan Kakak tertunggu-tunggu untuk menonton rancangan ini. RD pula jangan cakaplah, kalau tengok confirm gelak terbahak-bahak punya 🙂
Rancangan lain yang Akak suka tengok ialah Gegar Vaganza. Maybe Akak orang lama kot tu pasal suka tengok rancangan ni hiks. Ni tak sabar nak layan Gegar Vaganza 2016!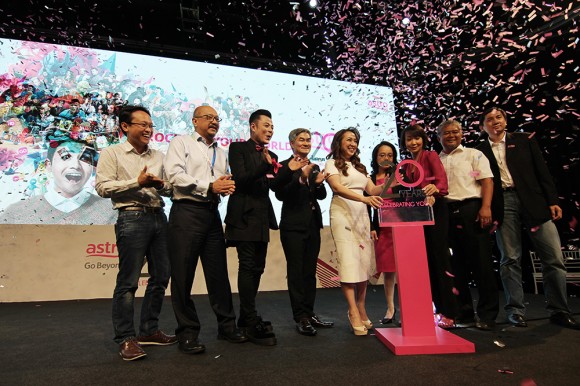 Happy 20th Anniversary ASTRO!
Dan untuk kita semua, sempena ulangtahun ke 20, Astro akan memberikan 20 hadiah yang sangat istimewa and once-in-a-lifetime experience! Jangan lepaskan peluang keemasan ini.
Antara hadiah-hadiah yang ditawarkan ialah:




Perghhh memang best giler hadiah dia! Tak dapat pergi Disney, pergi FOX Studio pun jadiklah 🙂 Confirm kalau menang memang pengalaman tak boleh dilupakanlah!
So amacam korang teruja tak?
Just visit https://celebrating-you.astro.com.my untuk cara-cara dan syarat-syarat penyertaannya.
Dan untuk menceriakan lagi sambutan ulangtahun ke 20 ini, Astro mengajak kita semua untuk memeriahkan karnival ekslusif  iaitu Astro Fest yang akan berlangsung di Sunway Lagoon pada 20 November 2016 ini. Ini adalah khas untuk pengguna Astro! Each Astro subscriber is entitled up to 4 tickets. So boleh bawak family atau kawan-kawan semua yey 🙂 Ada pelbagai aktiviti seperti exciting games & prizes, live performances, celebrity appearances dan banyak lagi. Pergi jangan tak pergi ya!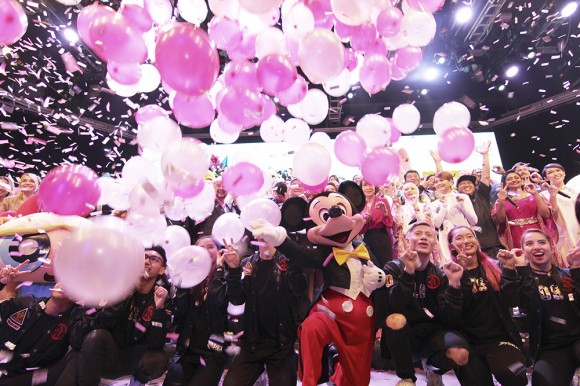 Tahniah dan syabas Astro! Bukan senang nak bertahan selama 20 tahun. Semoga akan bertambah sukses dan terus-menerus menghiburkan kita semua dengan rancangan-rancangan yang menarik!
Happy 20th Anniversary ASTRO! Korang pula jangan lupa join the contest, rugi wor kalau tak try test nasib 🙂 Bukan kecik-kecik punya hadiah tu!
Comment:
2