Feb 20 2017 Monday, 8:00 am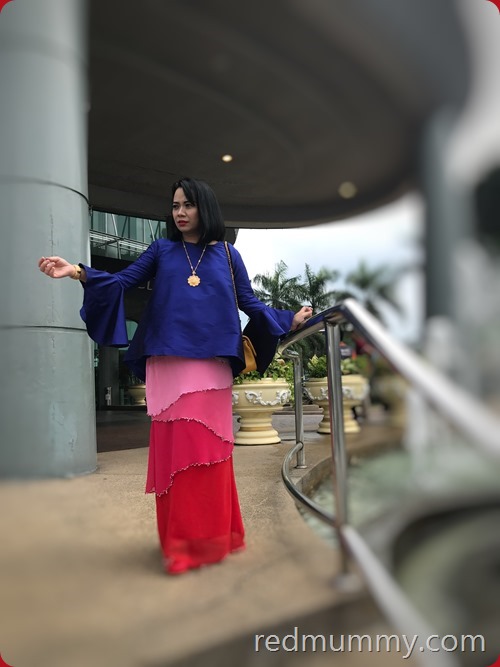 One day, I was at the saloon. Dari balikan cermin, i tengok ada 3 beranak masuk saloon. Macam mamak2 or Bangla tapi terer cakap Melayu. Si anak umur dalam 5,6 tahun. Si bapak sejak dari luar saloon, sampai masuk, tangan dan mata tak berhenti dari smart phone di tangan.
Takde sekalipun aku tengok mata muka dia mengangkat ke atas. Semua urusan done by the wife. Kemudian, bila nak kena angkat dukung the anak from the floor tu kerusi saloon yang tinggi (coz ada stand chair tambahan untuk bebudak di saloon kan). Bapaknya pun sama bangun. Aku ingatkan dia nak ler menolong angkat anaknya bagai, rupanya dia bangun, coz the wife bangun, yet mata dia masih lagi kat hp, masyallah.
Sampai bini dia angkat anaknya sendiri letat kat kerusi, si laki bingai ni masih lagi berdiri tapi mata tetap di hp. Pastuh wife duduk, lakinya pun duduk. Umpamanya ko tak rasa macam nak jentik ke laki macam nih? apa function bapaknya macam tuh, ikut sama tapi kalau u are talking, walking, eating with the hp??'
I left the saloon with broken heart. Coz aku pun pernah kena macam nih.
Zeeshan pernah hilang dari pandangan mata coz laki aku dok galid kat hp, not once but 3 kali.
Aku pernah merajuk jauh hati sangat, while I was talking to him, he dok leka ngan chess online, or even the social medias. Udahlah kami laki bini yang susah nak jumpa bila weekdays, the 3min yang aku ada nak cakap ngan dia sebelum pergi kerja tu, tangannya masih ngan hp. Aku pernah bercakap ngan dia, beria2, bersungguh2 tapi konsep yang sama, coz sibuk ngan hp. Jadi gaduh besar. Not to mention, tengah2 driving yang main chess tu, kalau aku anak beranak takde dalam kereta tu takper, ini nyawa kami semua sama ada dalam tu, alasannya, sket lagi, nak abis dah. not just hp, sama ngan tv ke computer. Bini bercakap, mata ko kat tempat tuh, pastu the fault goes to the wife, what the???
For the parents out there, please, respect your spouse, respect your kids. Aku pun ada gak dulu bila anak2 cakap aku terleka dengan hp, but bila dah kena tegur so kita jangan ler buat lagi, but masalahnya orang2 ni sedar diri sekejap jer. A fren of mine pun, sama lah jugak. masalahnya perangai macam ni, ramai goes to suami. Dalam purata 10 isteri yang aku tanya, 9 suami is confirmed dengan perangai gadget macam nih. Being ketua keluarga, bukan alasan ko boleh buat semuanya sesuka hati.  Jadilah contoh pada anak2, ini sebab ko ketua ko bapak ko laki, ko boleh pulak nak buat sukati apa saja yang ko nak buat. Meaning soldiers bawah2 ni semua tak boleh nak tegur ko langsungg.
I m sure the wife lam saloon tu dah sinonim dengan perangai si suami. If I were the wife, aku dah cakap, pergi lah balik, tak yah lah ikut kalau tangan mata hati dok kat hp bernyawa awak tuh. Seriously, what s the point of having them there if semuanya kita yang buat.  ada kawan aku gak, laki sama je senasib ngan bini2 lain gak, bila pergi kenduri kendara pun, memang ler laki ngikut, tapi tak nak bersosial. Dok tepi hisap rokok, layan hp. Bini jer lah kena buat sesengih kat sedara mara. Mana yang jenis bini dok makan sorang2 kat majlis orang coz laki dok 20min 30min kat luar, berasap ngan hp. HP tu lah yang punca segalanya. Kelekaan yang melekat dengan hp, dari bini ko yang sorang2 tercongok.
Aku tau korang mesti ingat yang ai ni cakap mesti dari hal pengalaman ai jugakkan, yes lah dah tentu, tapi ada banyak lagi kes2 kawan2 akak yang sama lebih kurang gak. Ada yang jenis hp hp hp, sampai food pun kena sua kat mulut (udahlah bangun dah tengahari/petang). Dah makan pun, all the jajans, tinggal macam tu jer, alasan – terlupa nak kemas, terlupa nak clean up coz kenapa? yelah, berkepit ngan hp tu sokmo. Fuck that hp, berjimak jerlah ngan hp tu kalau dah tu yang dikejarkan sangat. Pastuh, bini dah bengang, pi carik the other shoulder to cry on. Hah, tak yah citer lah nih, dah meleret2 pulak.
As much as i cuba advise my frens or even the isteri2 ni semua, deep down in their heart, walaupun gegelak, senyum tapi sangat terluka jugaklah of cos ngan pangai suami macam nih. Mungkin ada jugak wife yang over reacted gak ngan hp tapi percayalah, mereka lebih tetap mengutamakan suami, haih… tu belum lagi masuk lelaki yang kaki tidur. Semua kerja rumah jatuh kat bini, jatuh kat bahu anak2.
Btw, minggu lepas adalah sejarah setahun lepas kami anak beranak2 kena denggi. ada kuor kat FB memory kan tu yang baru akak perasan. Tragis sangat bila kenang balik, 3 dari 5 kena admited, while sorang lagi was suspected.
Comment:
11