Apr 25 2017 Tuesday, 2:00 pm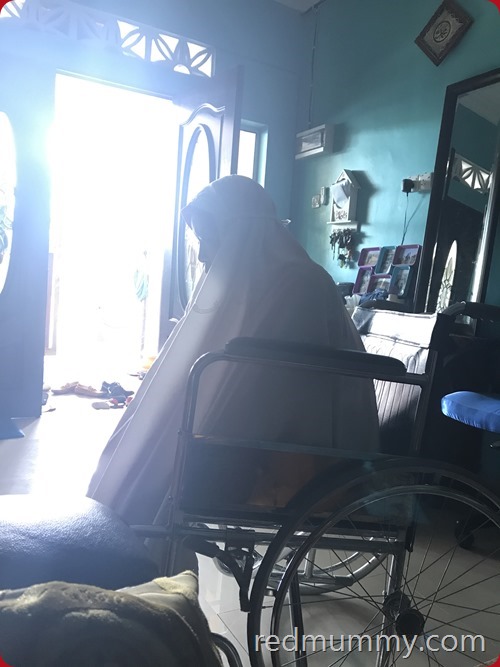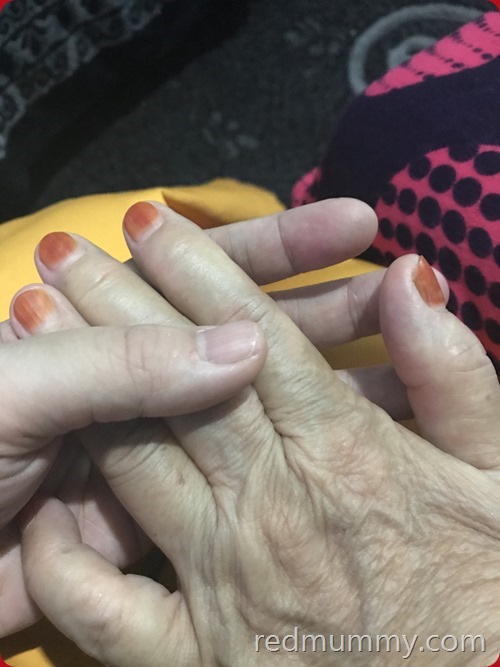 My mom or famous as Mak Ajah in this blog, even ramai had met her personally, is not well. Ada kala sihat, ada kala tak sihatnya datang. Same goes to my dad. I went and visit her, with my red family….anak2 urut kaki tangan mak ajah and she wants me to mandikan her, so dapatlah aku mandikan bersihkan badan mak, shampoo rambutnya (sampaikan mak cakap, wui sedapnya ko shampoo rambut mak), aku buat sebijik yang macam kat saloon tuh. Lap badan and siapkan dia, berbedak sikat rambut segala…and bersolat. Pastu makan.
Memang hampir menitis airmata waktu mandikan mak, melihat ketuaan ibuku, dan kesihatannya yang tidak molek. Maafkan dosa salah silap anak2 cucu mu ini. Doakan semoga kesihatan mak abah and mak mertua baik kembali, dipanjangkan lagi usia mereka dan dalam lindungan Allah sentiasa.
Comment:
9