May 8 2017 Monday, 9:00 am
.
.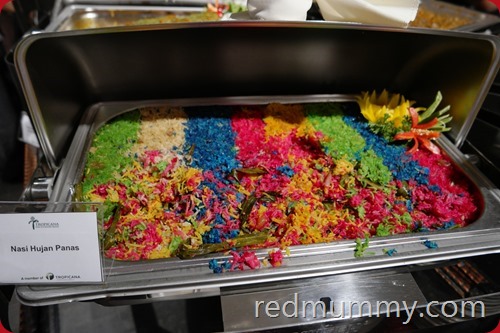 Terus terang cakap inilah pertama kali Akak dengar, nampak dan rasa Nasi Hujan Panas ni 🙂 Boleh tahan jugak sedapnya 🙂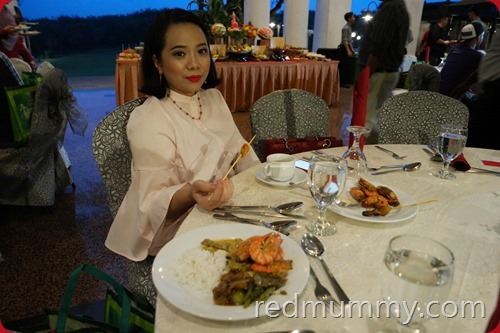 Sekejapan jer dah masuk bulan Mei, so itu tandanya bulan puasa pun akan tiba tak lama jer lagi. Macam tak percaya kan?
Akak tau ramai yang tak sabar menunggu bulan Ramadhan yang mulia ni. Bukan sahaja bulan puasa ni untuk kita semua menambahkan lagi amal jariah ibadat kita semua tetapi juga menambahkan lagi berat badan kita dengan buffet-buffet ramadhan yang menghidangkan pelbagai hidangan yang mengiurkan hiks 🙂
Dan salah satu semestinya Buffet Ramadhan di Tropicana Golf & Country Resort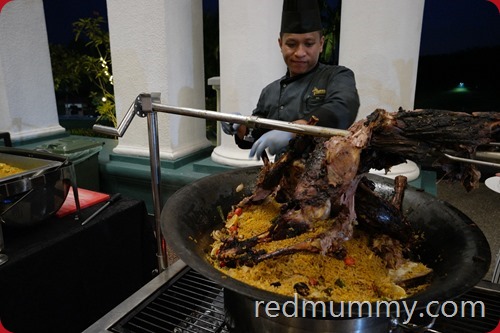 Tahun 2017 kali ini, dengan tagline "Santapan 29 Malam", hidangan buffet Ramadhan di Tropicana Golf & Country Resort memang mengancam! Their Palm Coffee House sekali lagi akan bertukar rupa menjadi festive bazaar untuk kita bersama-sama menikmati juadah yang tersedia.
Of cos Kambing Bakar Golek dan Nasi Arab Kabsa menu wajib tidak ketinggalan 🙂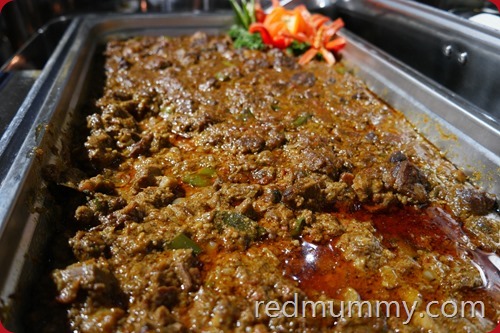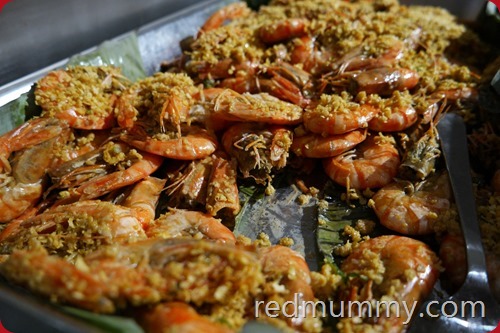 Masakan panas istimewa seperti Nasi Kerabu, Laksa Utara Asli, Ayam Panggang Kuah Percik, Ikan Jenahak Tumis Cili Hijau, Udang Segar Majerin Masak Nestum dan Daging Salai Masak Kuah Lemak Cili Api antara yang akan disajikan.
Daging Salai Masak Kuah Lemak Cili Api tu Akak sampai hirup abis kuahnya, alahai sedapnyaaa…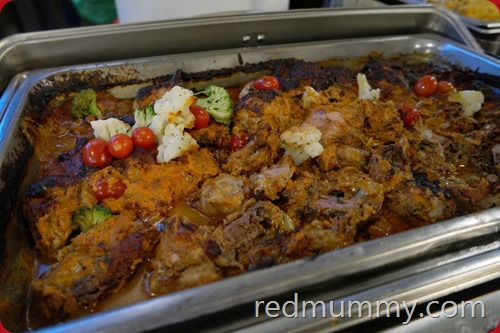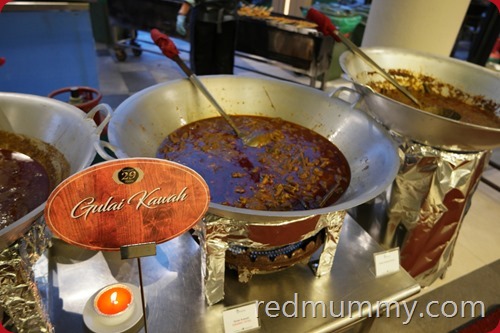 Persekitaran yang diolah seakan pasar Ramadhan, begitu meriah di segenap penjuru terhidang masakan yang boleh menggugat citarasa dan terkenang memori lama, seperti Gulai Kawah, Otak-otak, Ketupat Palas berserta Serunding Ayam dan Daging, Lemang, Pulut Kuning Diraja, Nasi Minyak Aneka Kacang dan bermacam-macam lagi.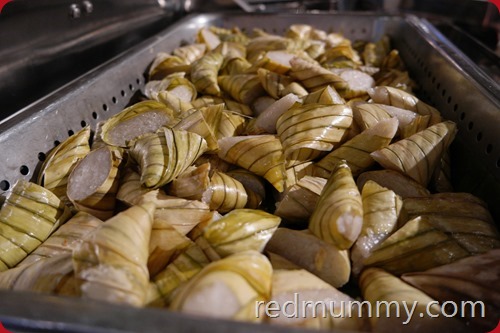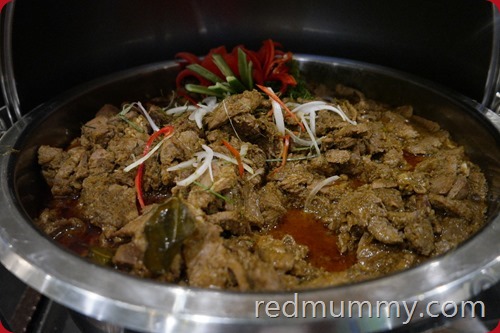 Memang tak tau nak makan apa, semuanya nak makan, tapi takut pulak diet lagik hiks 🙂 Tapi tips Akak satu jer, cuit sikit-sikit yang kita nak makan, so at least merasa la semua hidangan. Tapi kau menu hidangan dia melaut banyaknya, memang tak kan larat kot nak makan semua, even rasa sikit-sikit pun!
Ditambah pula dengan Lamb Masala Berempah, Aneka Sup. Ha salah satu sup ialah Sup Gear Box Lamb! RD try makan hari tu berdesup dia sedut, yummyyyyy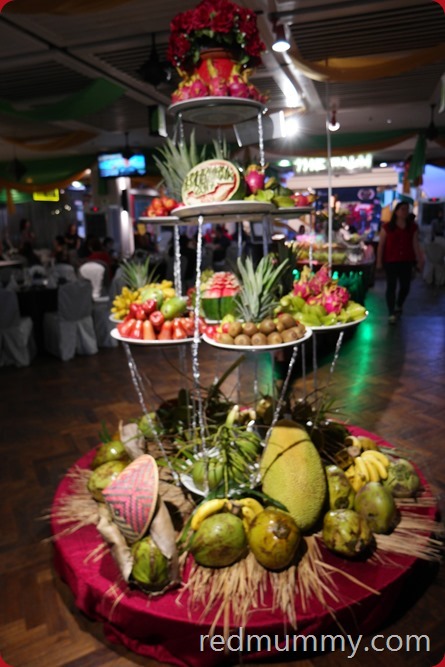 Untuk pencuci mulut pula, of cos buah-buahan tempatan memang ada terhidang, di tambah pula dengan Aneka Kuih Muih Melayu, Cakes, Bread Butter Pudding with Vanilla Sauce, Pengat Pisang my favourite ni, Cendol Durian, coconut crisped Apam Balik, Pisang Goreng Cheese dan banyak lagi.
Minuman pula sudah semestinya ada Teh Tarik dan pelbagai minuman sejuk yang lain.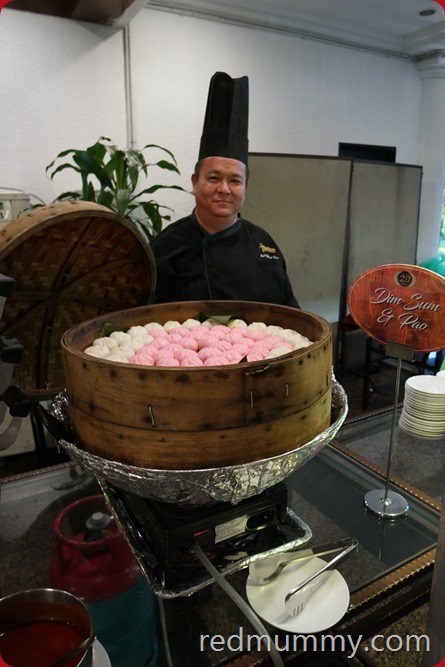 Spread yang beso dan panjang, hujung ke pangkal bagai. Pelbagai kaunter dari hidangan barat, melayu, chinese seperti Dim Sum pun ada di sini. Tepuk dada sendiri la nak makan apa, most of it memang menepati tekak dan citarasa korang.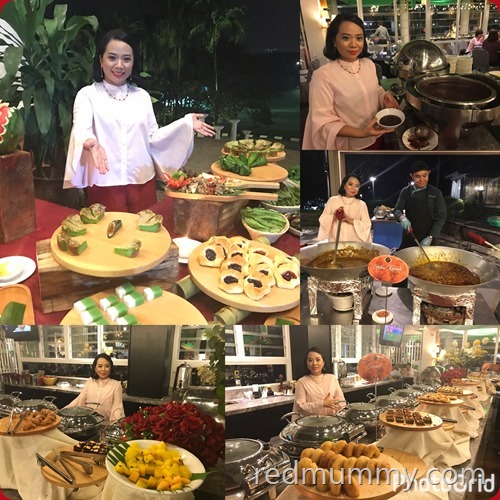 Memang setiap tahun Akak menjadi tetamu setia Buffet Ramadhan di Tropicana Golf & Country Resort. My family cakap tempat ni memang wajib pergi untuk buka puasa. Depa masing-masing dah ada favorite dishes masing-masing la tu.
So berselera tak? Akak yang tulis ni pun telan air liur ha! Jom sesamalah kita berbuka puasa di Tropicana Golf & Country Resort nanti.
Satu rahsia Akak nak cerita, untuk lebih jimat, cepat-cepat beli Early Bird vouchers sebab harga dia lebih murah dari harga biasa. Tapi kena cepat sebab Early Bird vouchers hanya boleh dibeli sehingga 20th May 2017.
Harga Early Bird vouchers – Adult Mon -Thu = RM86, Fri to Sun/Public Holiday = RM96. Children Mon -Thu = RM43, Fri to Sun/Public Holiday = RM48
Dan kalau beli lepas 20th May, the normal rate is applied which is
Adult Mon -Thu = RM106, Fri to Sun/Public Holiday = RM116. Children Mon -Thu = RM48, Fri to Sun/Public Holiday = RM53
So buatlah pilihan yang bijak 🙂
Untuk tempahan "Santapan 29 Malam" ini, boleh hubungi nombor telepon ini:
03-7804 8888 ext 306/325 atau 03-7804 1919
Ok jumpa korang di Buffet Ramadhan 2017 @ Tropicana Golf & Country Resort nanti!
Comment:
5