May 10 2017 Wednesday, 10:30 pm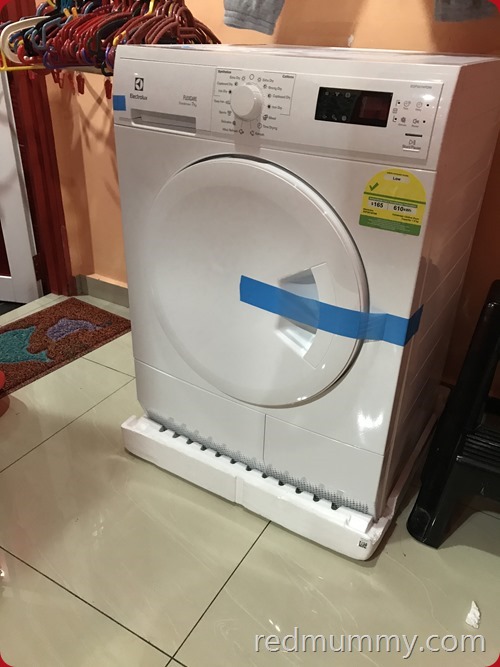 ELECTROLUX 7KG Condenser Dryer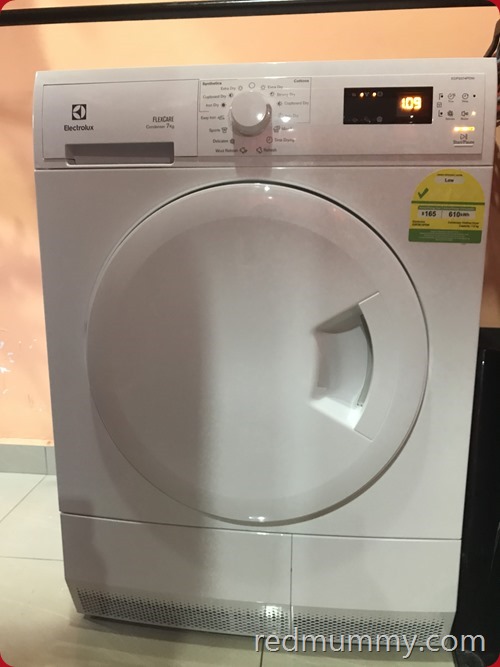 Another latest baby for our Red House. Pun aku beli online, seriously beli online lagi murah seii. So far so good, i missed the 9kgs so jadi la for 7kgs, sekali round punya baju daily cukup pakai. Dah takde issue for sidai baju bagai and tak yah nak buang masa sangatlah menyidai2nya kan. Cuma akan menjegilkan laki aku ngan bill api yang tinggi lah…kot hahahaha…biak pi lah janji the dryer helps our family so much.
For record, this was paid at RM2559 ELECTROLUX 7KG Condenser Dryer EDP2074PDW *FREE FABER Dry Iron.
Yang free iron nih, aku tak bukak pun, dah tentu aku bagi orang….hadiah kahwin for my Ustazah mengaji recently. Bagi je lah dia, dah tentu tak berpakai pun. Ni tak yah piping ke kuor air kat belakang bagai, airnya kuor dari atas, 2,3 hari sekali buanglah air tuh. easy bee.
Right after aku beli nih….
my microwave yang 16 tahun lebih usianya, meninggal ler pulak. Haih..sok sok kita citer.
Comment:
3