May 15 2017 Monday, 8:00 am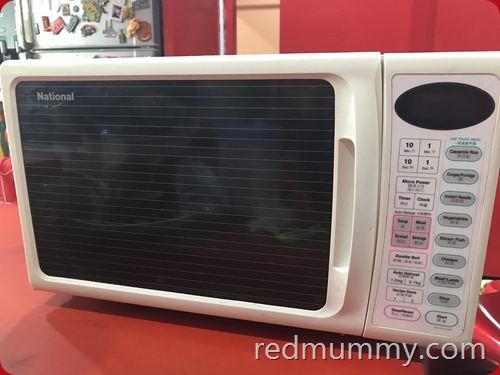 This one, umurnya dari hari hadiah wedding aku. A fren by the the name of Encik Rosli gave me this, from him and his team. Till now masih lagi berkawan. So ini antara hadiah paling gah ler aku dapat masa wedding tuh. and this thing sangatttttttttttttttttttlah berjasanya. Zezaman dulu ada microwave memang sangat hado2 ler sangat orang kata kot. Skang tidak lagik.
So dah sebulan 2 nih, the START button kat panel nya tak function. Kena cucuk2, sesembur sket, tunggu bapak lama baru ler boleh dia menyala. Selama 16 tahun usianya, tak pernah pun dia buat hal. Paling obvious bila ada cikgu2 coach datang rumah, aku balik lambat so hegeh2 nak defrost keropok, tak boleh coz start function issue. Grrrrrrrrrrr!!!
So weekend baru nih, selepas berpasak2 di telinga laki aku, dia pun bukak.
Aku ingatkan dia bukak godek sket2 menyala ler…sampai ke akar umbi dia bikin.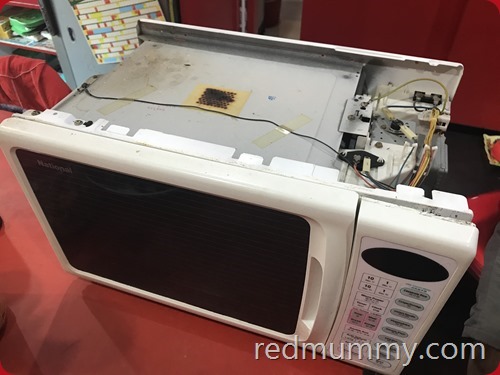 Berbogel hah! awatnya…satu button je kot yang problemo. Lelain sume ok, satu badan ko togelkan. ….. godek punya godek, motherboardnya hapa tah, laki aku temberangkan aku. dah tak boleh pakai. Dah boleh buang. Omeng…ini takkan nak beli online, ini nak super segera weih. Tengok online lelaju, harga microwave dalam ranging above RM200 jer…hah, aku suh dia pi beli jam2 tu gak. Aku tak nak yang ada oven bagai, yang merapu2 sume tuh. I just want to use for heating and defrost, tu yang pentingnya.
By the way laki aku letak ni kat luar pagar rumah, tunggu le nanti lori sampah datang amikkan, tak sampai bape jam kot letak, dah langsai. Lori 'barang lama' amik kot, or guards ke tak tau lah. Janji dah takde..but sayanglah, terima kasih National Microwave, berjasa banyak ko kat aku satu family. Dari aku baru kahwin sampai anak aku yang besau panjang hah.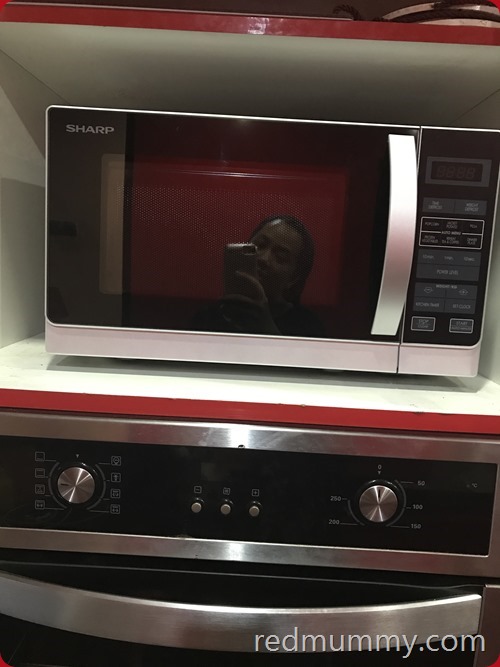 Tang nih, aku tak ikut le beli sama, up to laki aku to decide dia nak beli camna bagai. Itupun banyak gile gambar dia hantar for me to pick, aku suh dia pilih je ikut selera dia. Wpun dia dah jatuh cinta ngan Electrolux brand (for our dryer and dishwasher) but this time amik Sharp. The most cheapest kot. Aku dah cakap takyah nak merapu2 mahal coz kita nak pakai for reheat kopi awak jer, lelauk simple or even to defrost.
But the size a bit smaller than our 16 tahun National brand of microwave.
Bolehlah, dari takde. RM239 for this.
Comment:
5