Jul 6 2017 Thursday, 9:00 pm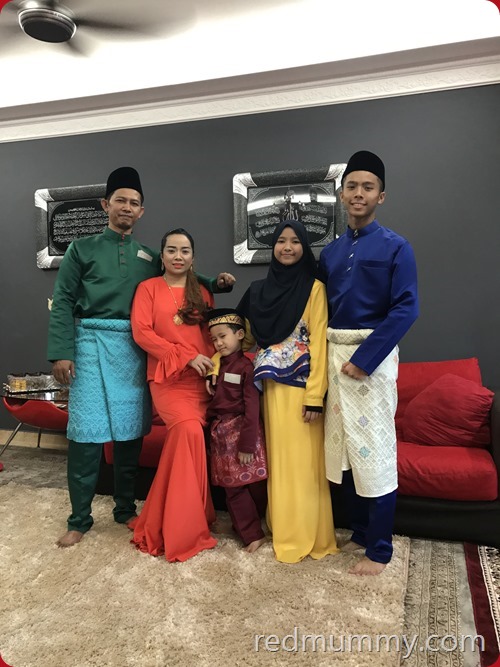 This is our 2017's raya theme. Sangat sangat sangattttttttttttttlah tak the same colour theme at all. Purposely. Kisahnya the girls tak kisah, merah surely ada. So aku sudah beli baju Melayu Zeeshan (merah maroon ni first) kat Jalan TAR, i really love this material. Lepas aku post kat IGs, ramai pun sama pi carik the same kedai Jalan TAR to get this baju melayu, sungguh, material dia sedap.
Pastuh bapak and anak bujang sulong pun jatuh cinta gak ngan baju melayu Zeeshan, jadi esoknya sekali lagi kita ke Jalan TAR, thot amik the same colour with Zeeshan but bapaknya tukar plan.
If amik same colour nanti bapak and anak bujang tak boleh tetukar pakai (skang depa in the same size so selamba je bapak ngan anak bujang nih exchange bajus). Makanya, bapak pilih green, abang is blue. Dah jadi majmuk. Yelah so nanti bapak leh pinjam baju melayu abang gak, vice versa.
Kerna itulah kita decided ok, so colourful theme for the Red Family this year. Habis cerita. Kakak is wearing Minaz, yellow melekat, her dark blue tudung tu pun from Minaz. I do have yellow gak, but tak nak sama colour with her, aku pakai orange, the Lily Petuna.
Dan sesungguhnya the colourful theme ni banyak orang suka tengok, rumah sedara mara, even at IG or FB, thank you to mak/bini hangpa ni lah 🙂 . Next year, pun camni gak kot hiks…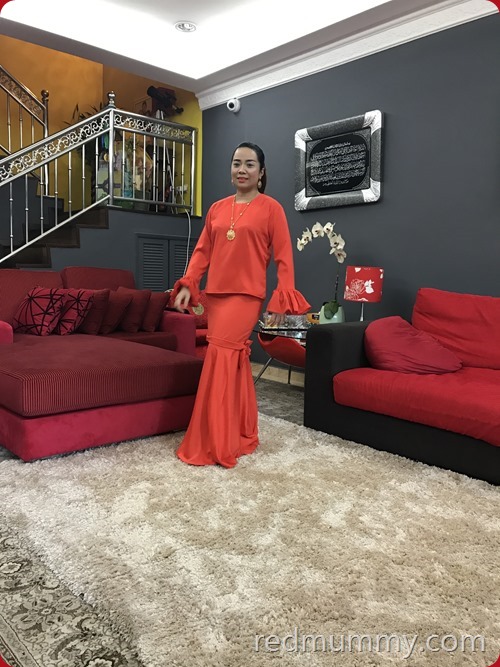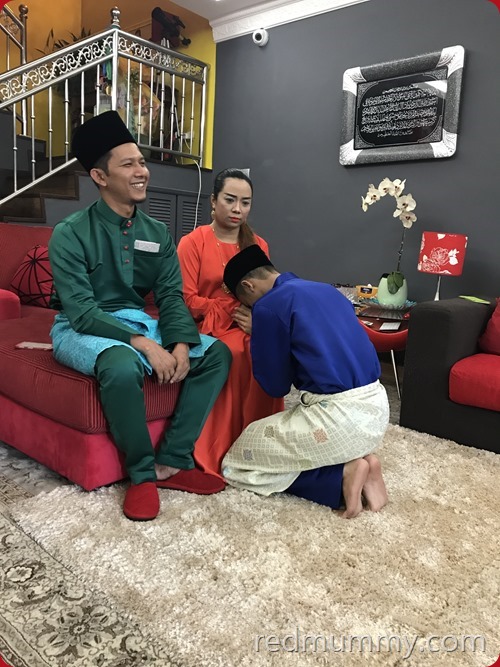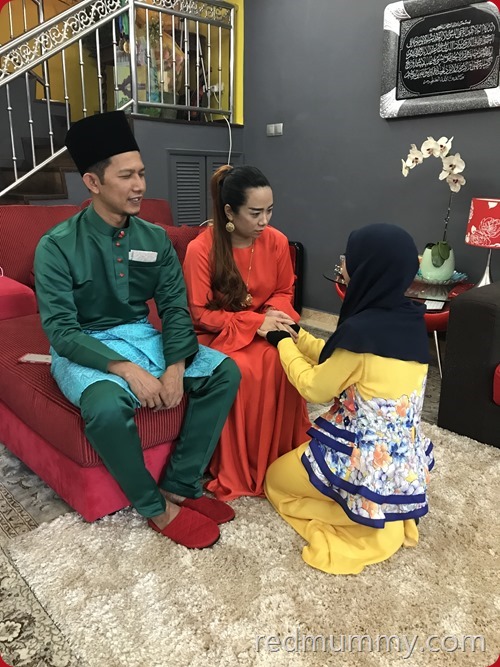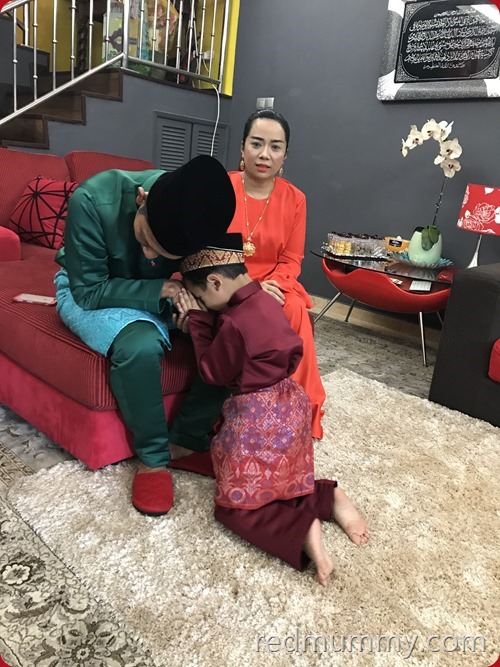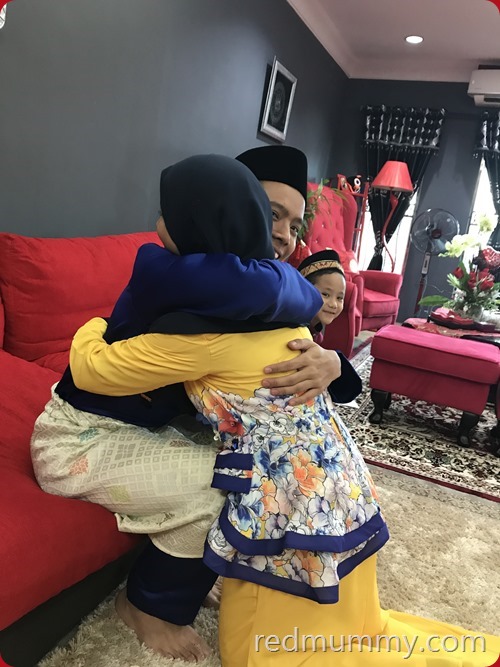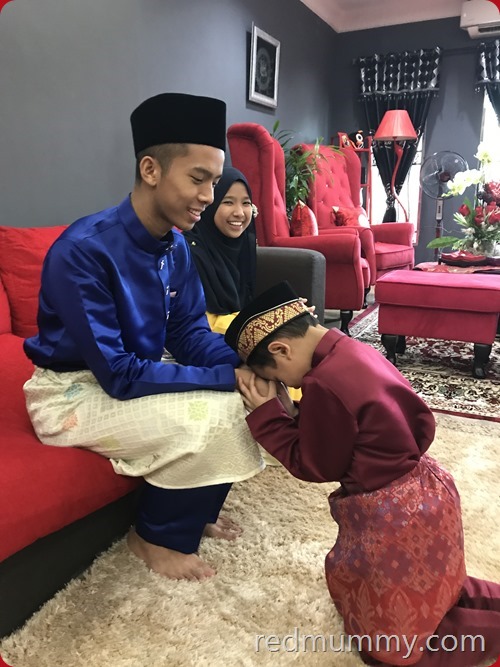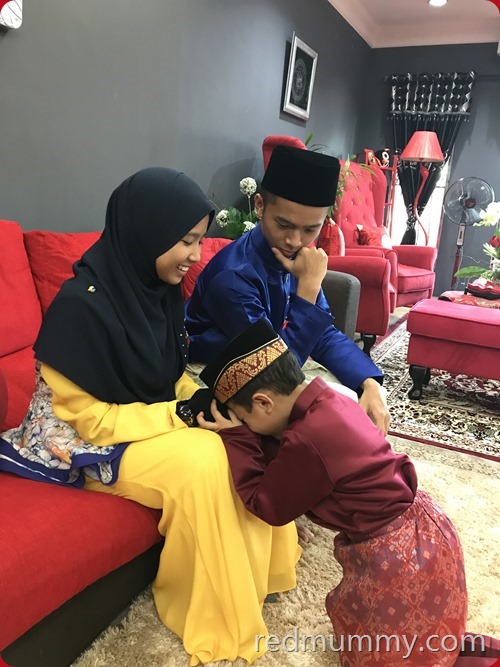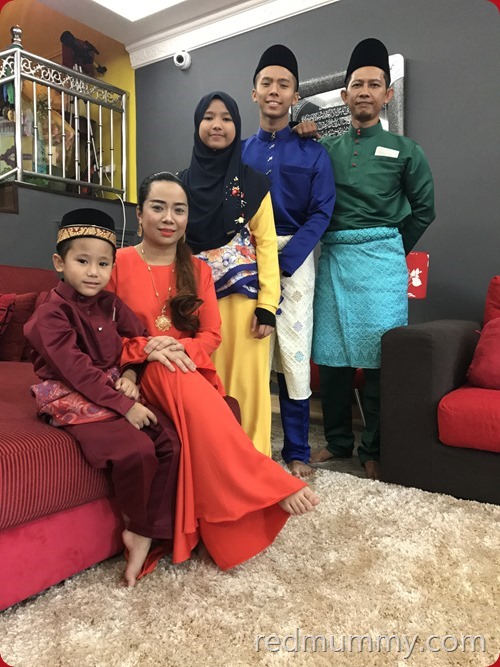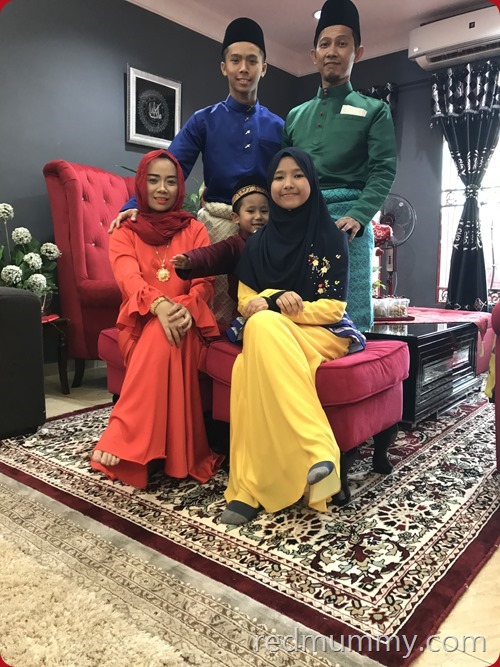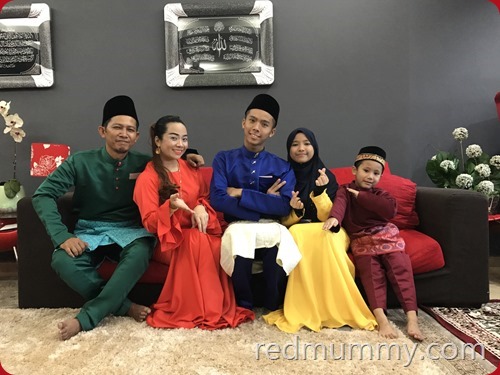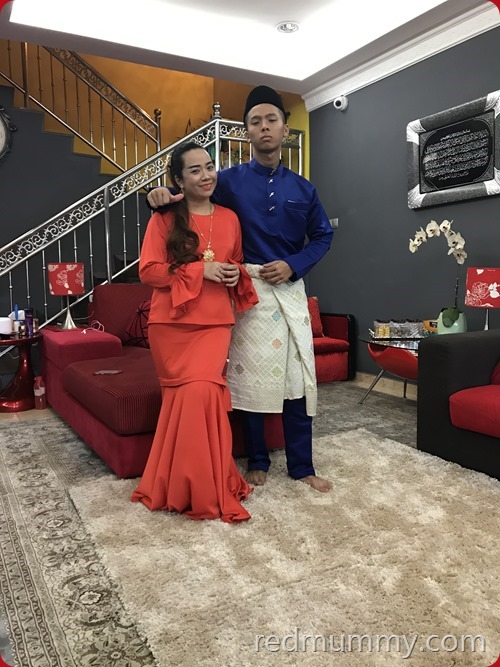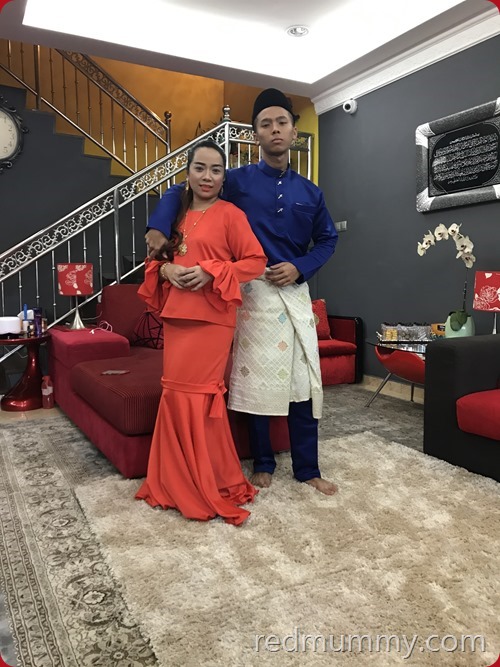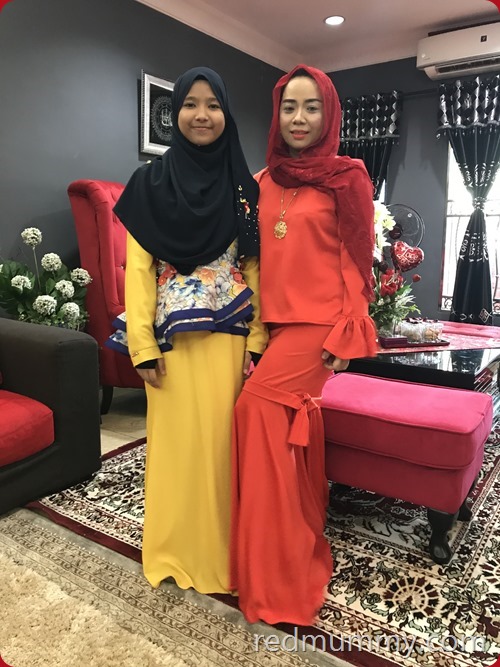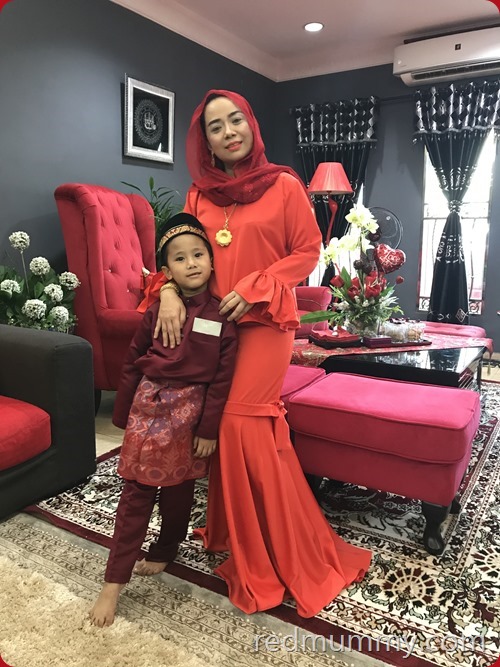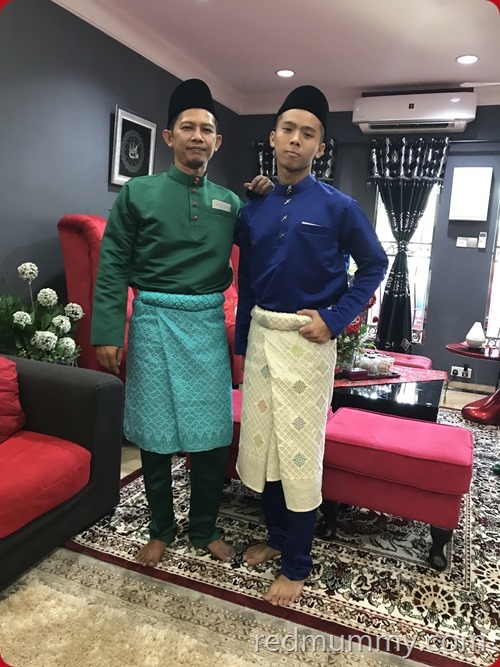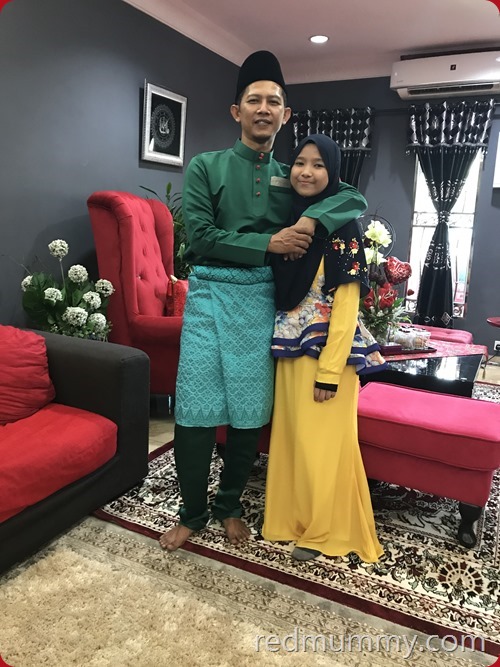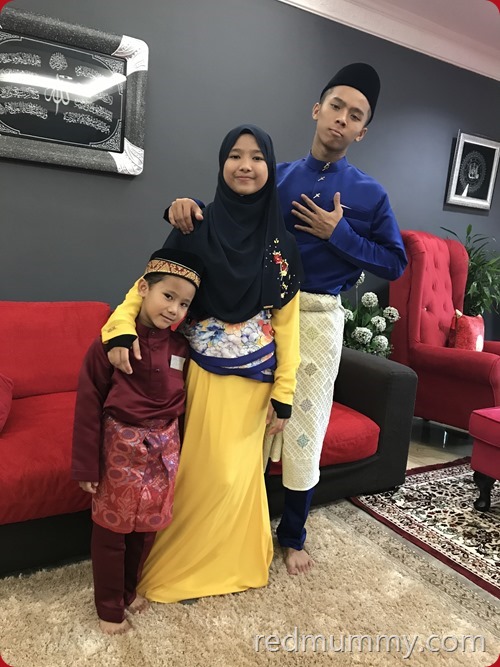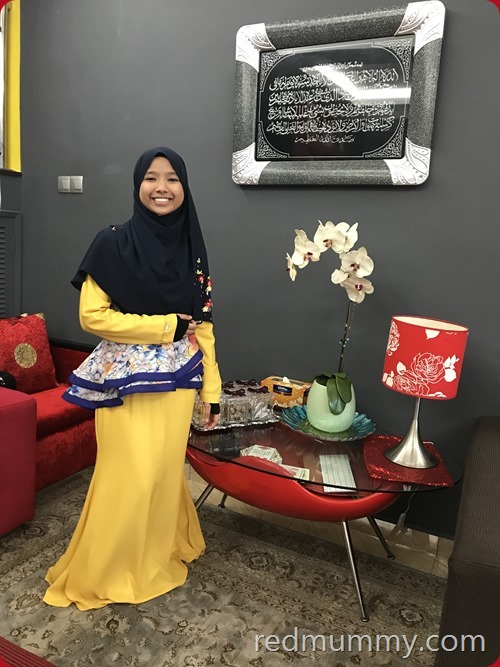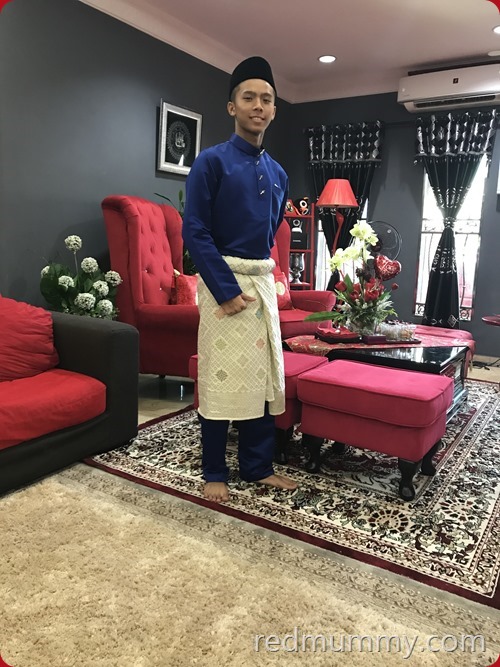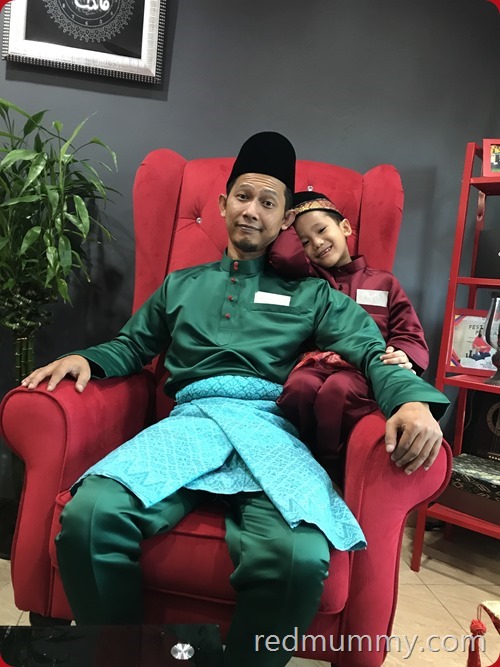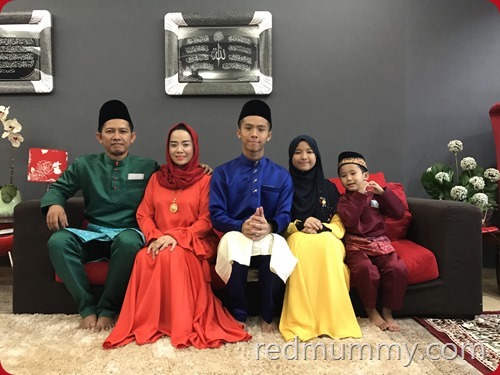 Salam Syawal, Maaf Zahir dan Batin from the Red Family
dfdafdf
Comment:
13