Jul 10 2017 Monday, 8:00 am
skip semua raya celotehs kejap but go for the OOTD…
love this kind of entry 🙂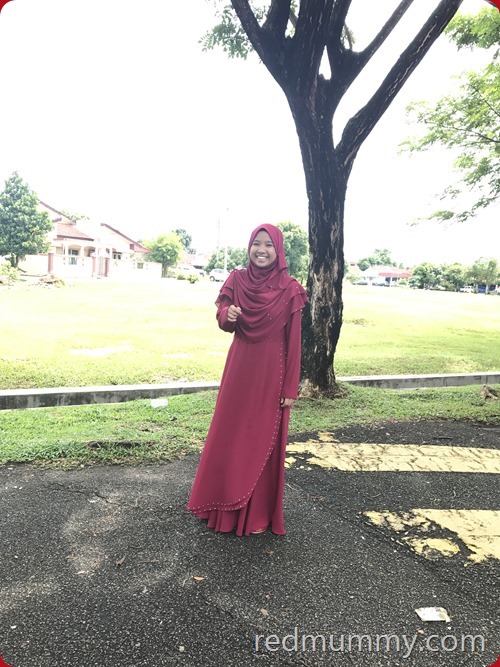 Kakak in #byfatinsuhana
Aku tengok Siti Nurhaliza pakai in green masa nak pi Umrah bulan puasa aritu so aku beli ni 2 sets, siap ngan khimar gak. Satu lagi in purple, tah bila lah nak pakai coz now dia dah balik to hostel, takper….raya haji, raya taun depan ada lagik hiks…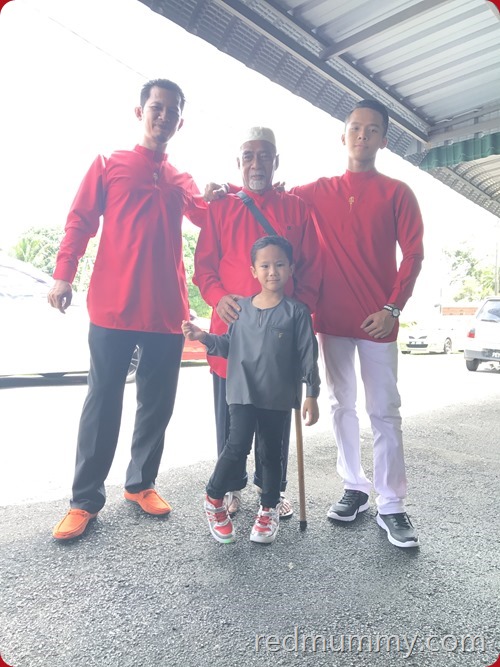 All 4 boys in Jubah Lima Waktu
Zeeshan takdak in red, inipun from the runaway show arituh, tq Anne Pen Merah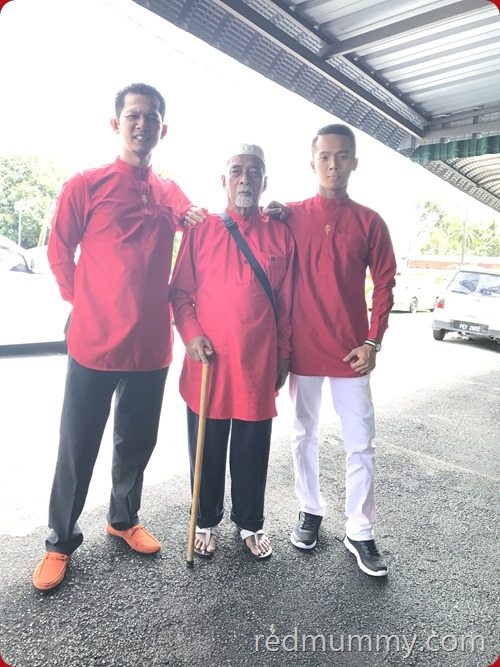 RD and Abang in Lima Waktu Kurta Sunan, my dad pulak in Lima Waktu Kurta Hajj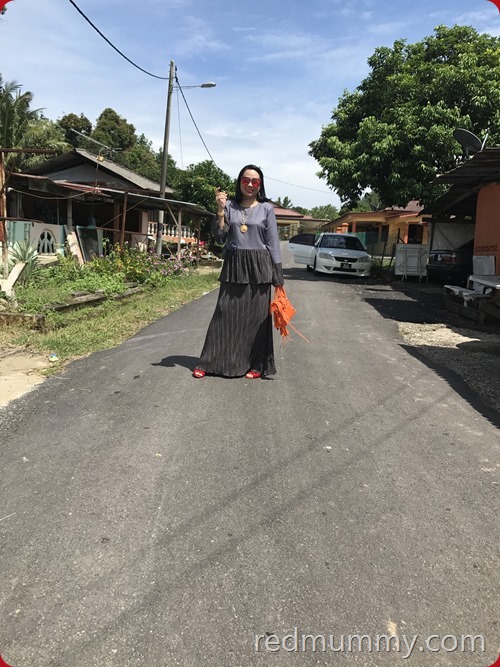 In RedAudra Boutique
Riak Takbur – new Balenciaga baru, bought in Balenciaga Pavillion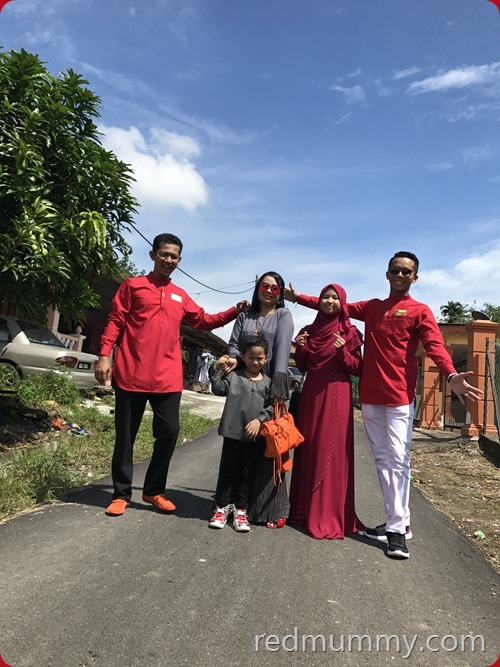 Red Family Raya Ketiga di Melaka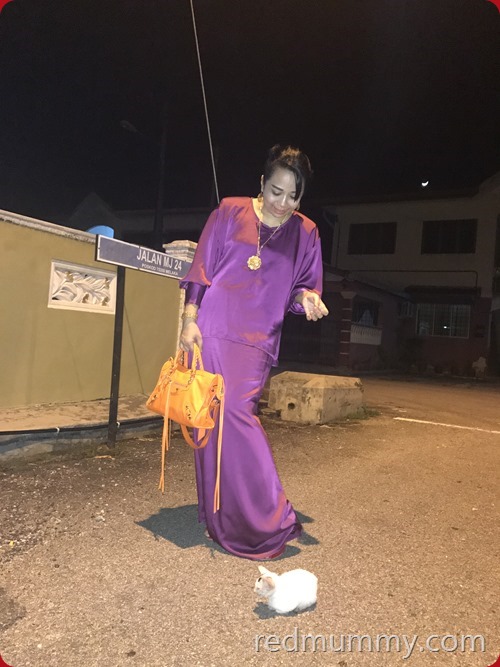 Petang/malamnya on the same day of Raya Ketiga ai tukar baju to Lysandra.RTW in purple, sedap sei pakai baju ni, harganya RM100 je kot..merah dah abis, hopefully depa restock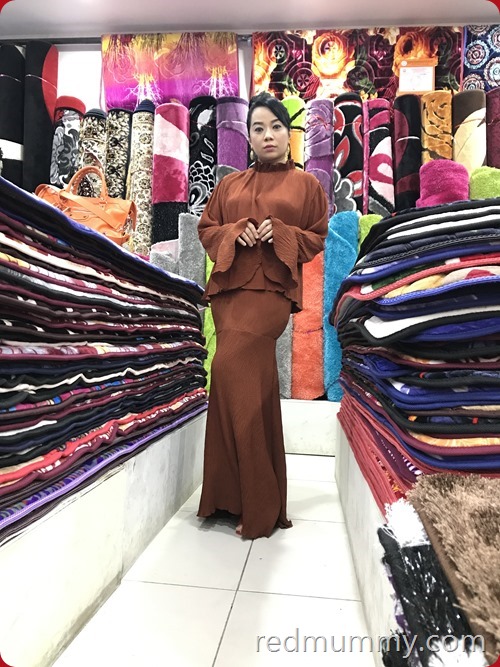 Still in Melaka on 4th day of Raya – wearing Lubna
I have more than 10 sets of Lubna raya kali nih, so memang akan posing Lubna sesaja la kot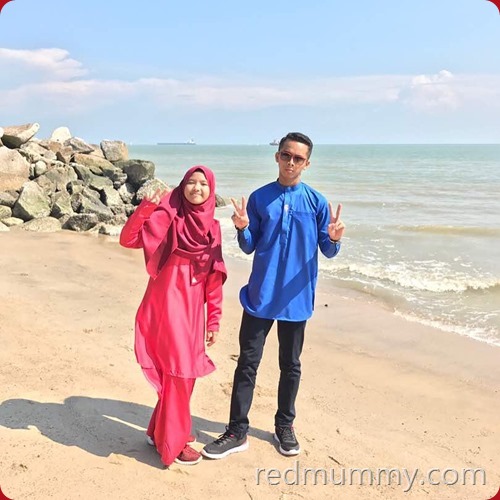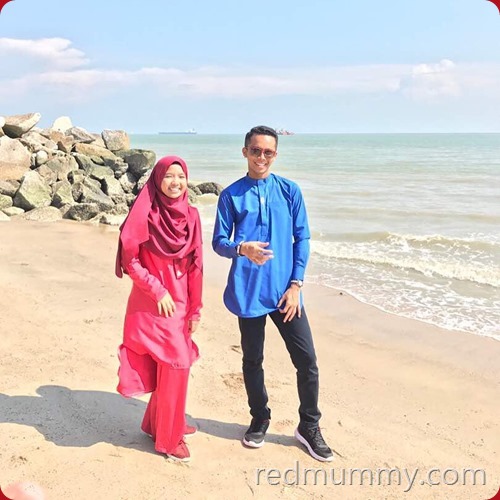 Kakak in Sirah Collection, set baju seluar yang sangat cantik selesa, bila nak pi repeat balik online kat Zalora, dah abis pulak other colours. Abang in Jubah Lima Waktu, in blue of Kurta Sunan
Tudung kakak tu by @cakenis , memang Hanis Zalikha sponsored 2 pcs of tudung for Kakak, one is in grey but kakak dah pakai on day 2 of Syawal waktu kita odw to Melaka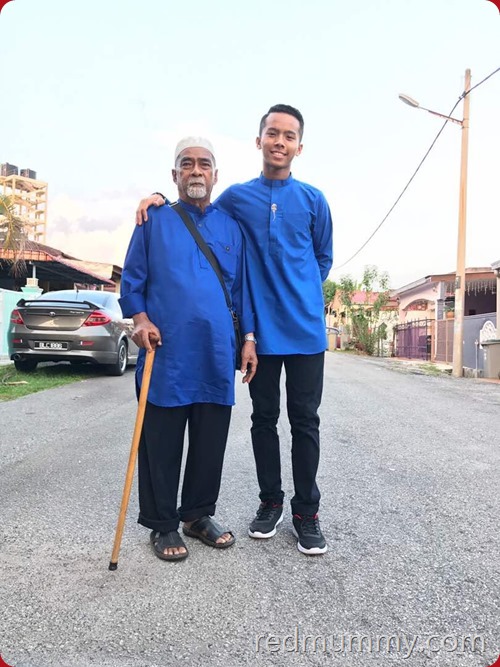 both Atuk and cucu in Lima Waktu gak, my abah in Kurta Hajj, abang in Kurta Sunan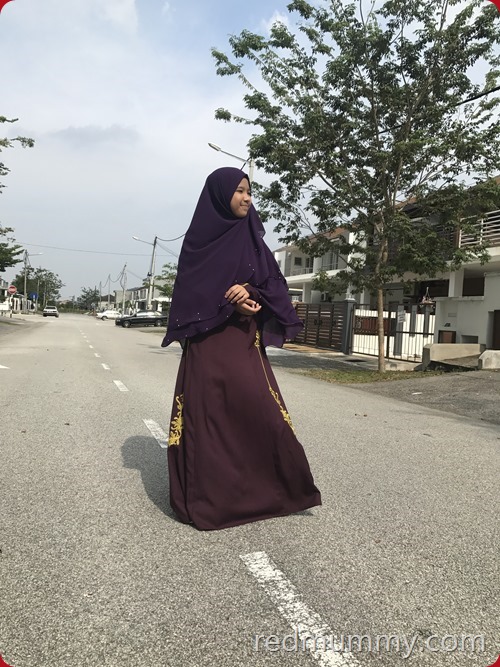 Balik raya di KL, sambung berjalan di belah semua keluarga ipar duai (RD's side). Kakak in Poplook dress, but tudung in #byfatinsuhana (waktu ni the dress purple byfatinsuhana pi hantar tailor potong bawahnya, labuh meleret benau)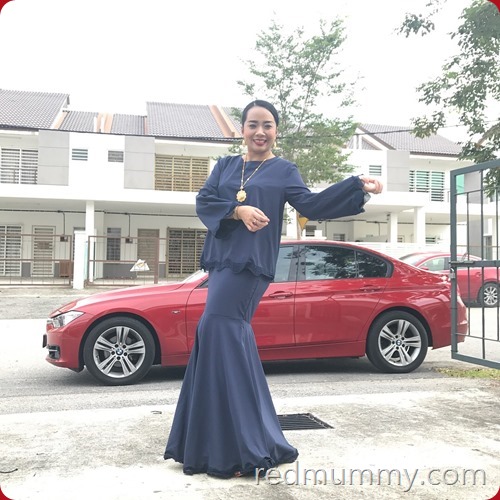 BLue Lubna – this sets aku ada 3 colours lain kau, cos sedapppppppppppp giler pakai nih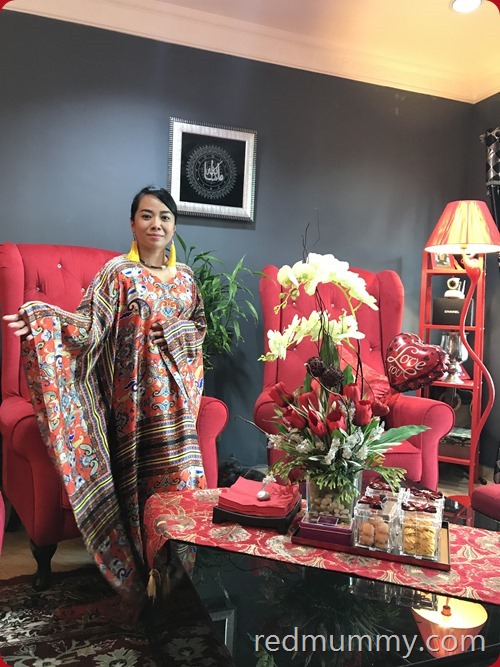 The next daynya, 3 hari tak keluar rumah coz melayan tetamu yang datang bertubi2… Shawl Publika's caftan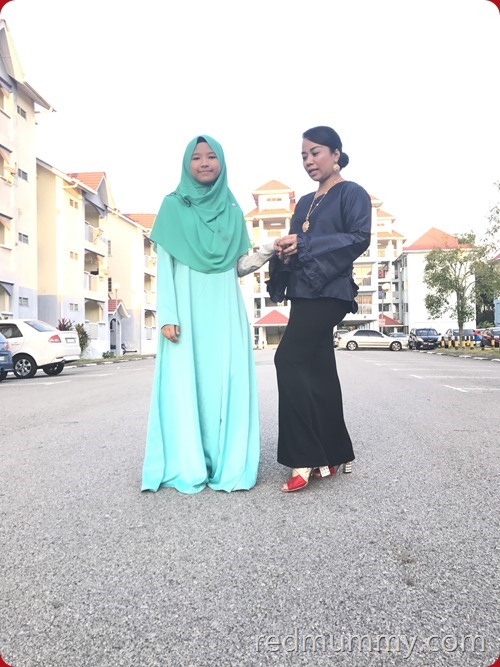 Green dress kakak ni from the Zareeth Zehra, ada songket tepinya, my MIL pun ai belikan design yg sama gak tapi kaler lagi lawo, emerald green for mil
My blue top ni from the Hergrace KL, i have 3 pcs of the same design, satu lagi dah pakai masa event raya buka puasa Astro last month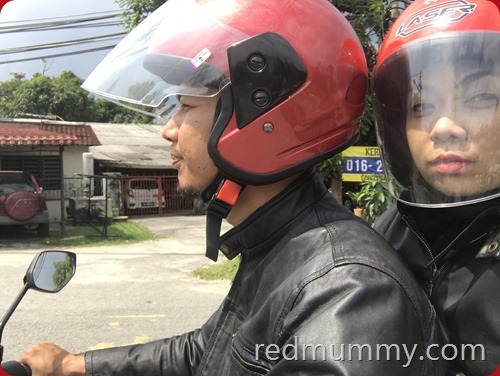 ni OOTD atas motor, dalam tu aku pakai khimar from the Butik Hadramiyah and dress jubah lawo itam melekat bought kat kedai Jalan TAR, but tak dan nak ootd (sempat IGS kan jer) coz rushing nak pi funeral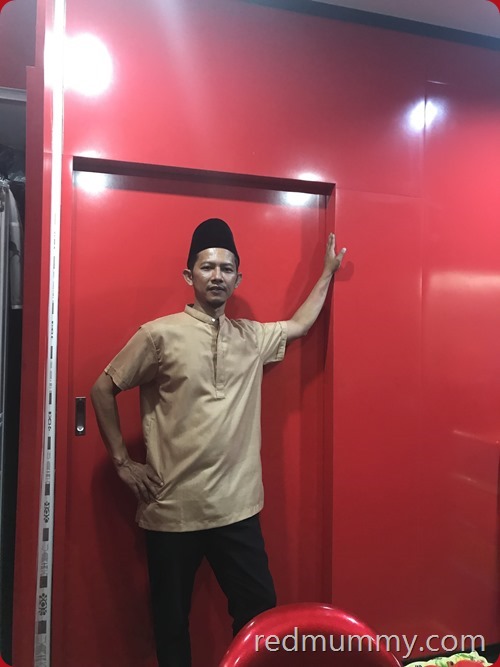 RD in Umma.My – get it kat FV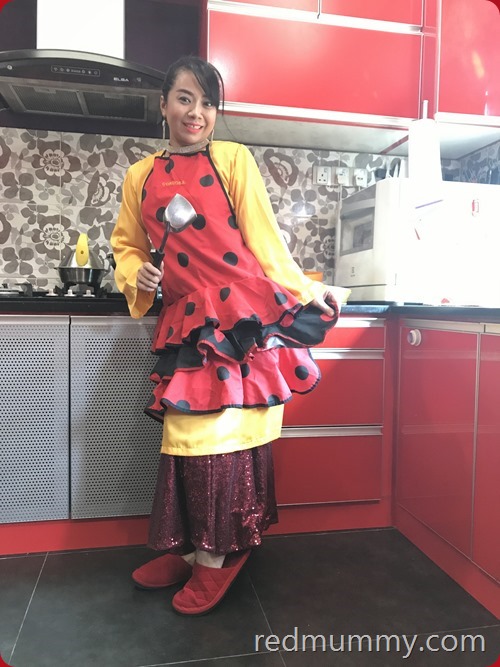 baju raya lama, yellow pahang melekat from the LoveTulippe (cos sehari dok rumah masak) and apron reropol adiah from Kak Ann she bought from Spain…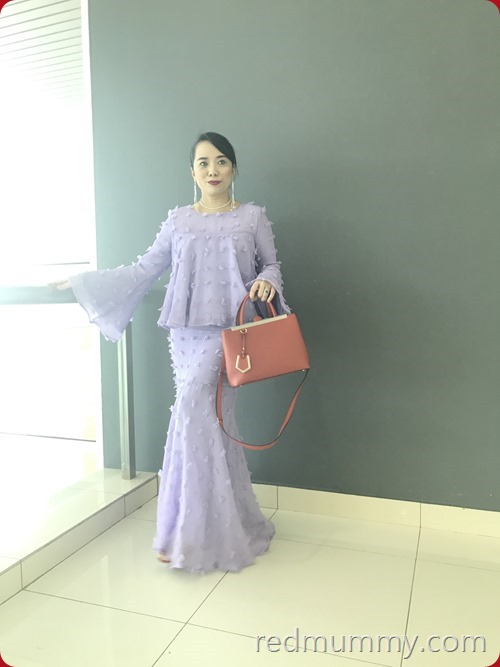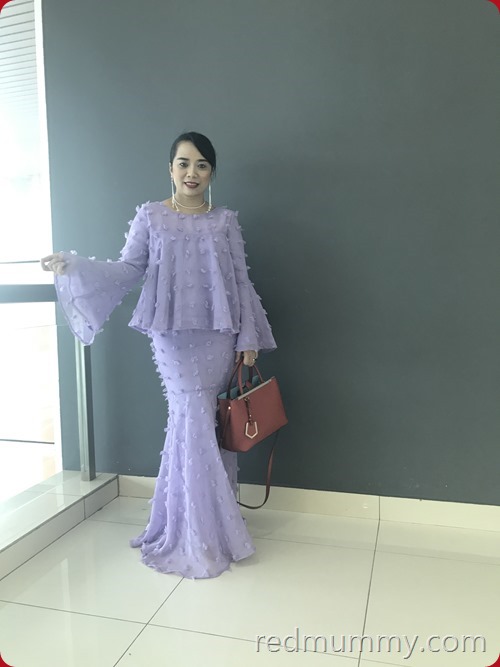 Lubna lagi, ini pun aku beli 2 sets satu lagi kaler lain, sedappppppp cantik gila terletak design nih.
Riak takbur lagik – Fendi baru, from Milan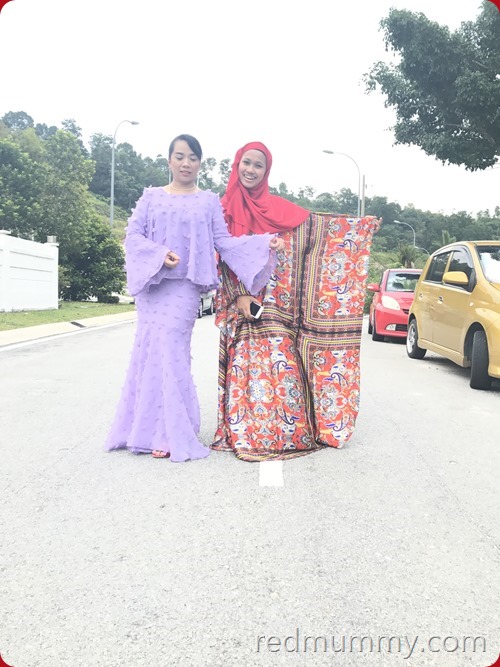 My bff tertawan ngan Caftan from the Shawl Publika yang aku pakai masa awal2 raya arituh and dia pun terus beli sama…pastuh yang kat IG pun sama ramai tergodaaaaaaaaaa…hah boli lah…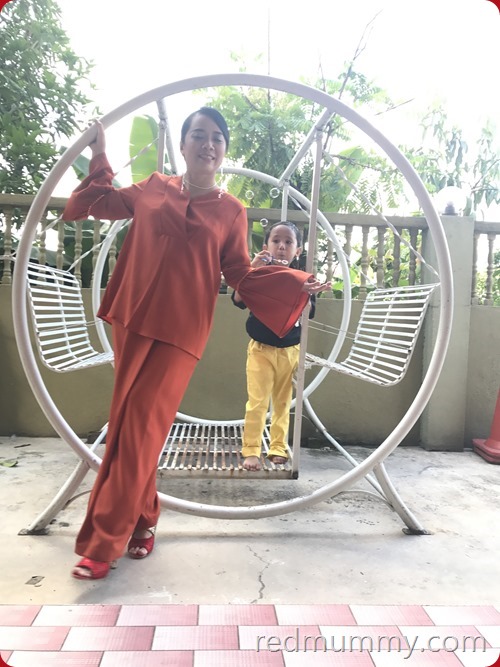 in Estela – Parkson. tak jumpa la IG Estela nih, but sedap gak pakai, simple. If ada lebih 4 rumah nak kena pergi, i akan pakai 2 pasang, tukar dalam kereta or tumpang rumah orang…ater baju raya aku banyak kau, lebih 30 pairs kan.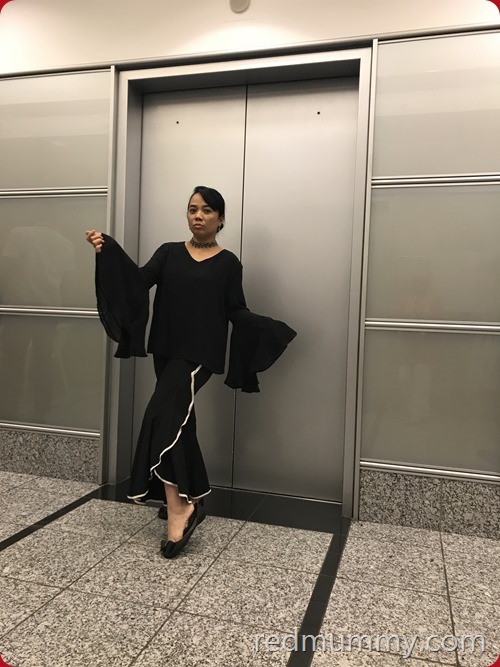 bukan raya, bekerja…in black ahhahaa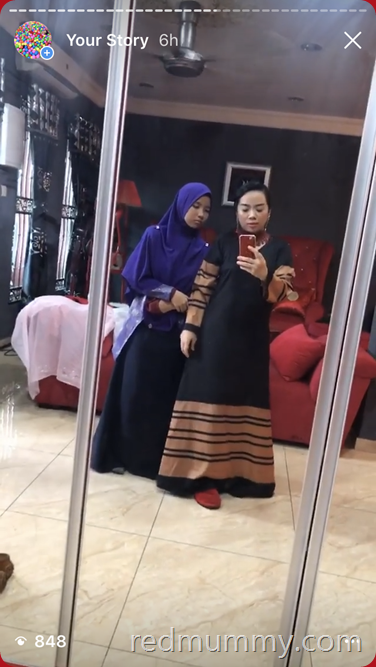 one house jer to attend, my brother so aku pakai simple dress jubah ni jer, kakak in dress jubah songket (tak berapa clear pulak lam nih).
She was on outing day, so apaknya amik bawak balik rumah and kita pi beraya rumah my abang before we sent her off back to the hostel.
Semoga Kakak selamat dalam perjalanannya ke Kelantan this weekend (ada volleyball tournament kat USM).
So the end of 15 Syawals's OOTD.
Comment:
10