Oct 16 2017 Monday, 8:00 am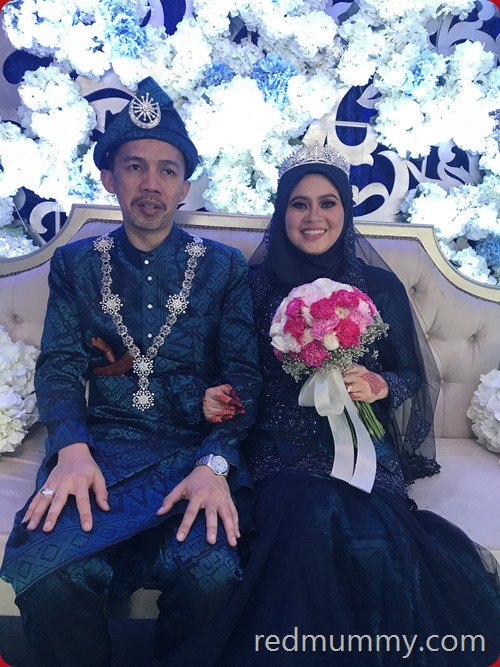 This is an overdue entry. Special entry for our Lyn Yusuf. The very famous rajin leaving comments in my blog (but eh lama tak nampak komen lyn sejak tunang sejak nikah kahwin ni kan lalalalala). Bz jadi bini keh…
Lama tunggu Lyn naik pelamin, I hv known Lyn since hem…..bape taun dah ye, she surely remembers coz yang Kak Red tau sangat lama lama lama seii….
But tak kisahlah, bila dapat je kad jemputan from Lyn. alhamdulillah. Bernikah gak Lyn akhirnya.  So dengan tema biru, kami 3 beranak pun ke wedding Lyn (me RD and Zeeshan) coz kakak at hostel abang mmg tak kuasa nak ikut dah lah…dok umah study layan cats lagi better for budak bujang tuh.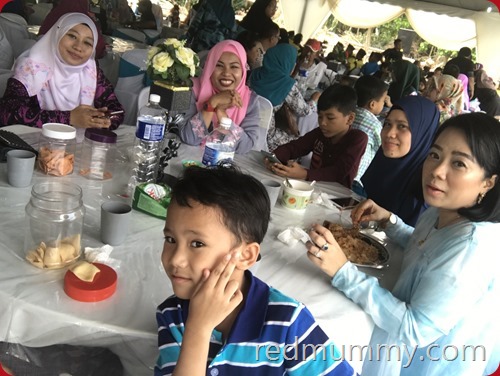 Berjanji ngan Amy and Maya, kita tau Lyn loves blue so ai pun sama pakai blue wpun light blue. But Zeeshan in dark light blue too. except laki aku le kan…langkah kanan, the girls together ngan Mira pun ngah makan sama so ai pun joined the club lah…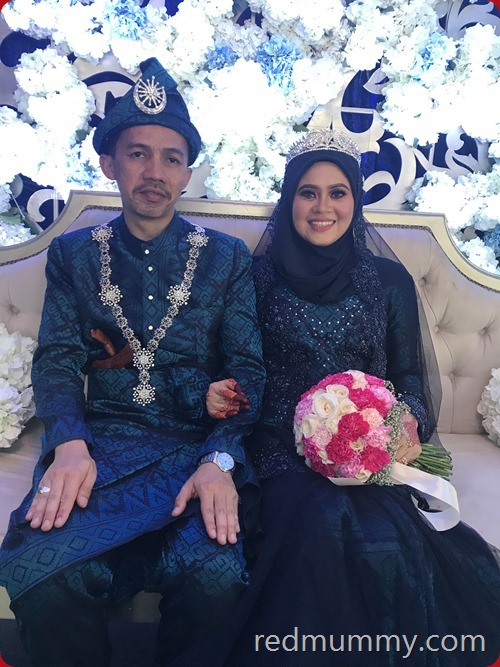 cantik berseri2 pengantin.
dan biasalah selepas je nikah kahwin bagai, orang akan tanya bila pulak 'berisinya' standard soalan camnih…so tunggulah, kot rezeki Lyn cepat, dapatlah kita tengok baby #LynMan cepat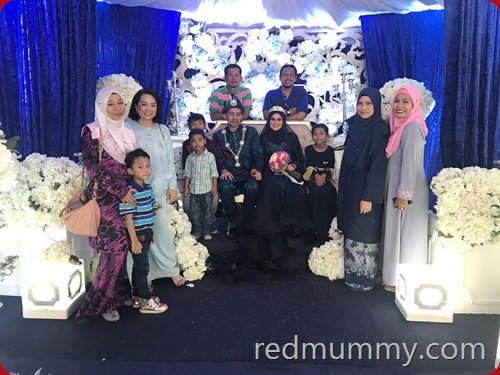 pelamin pun cantik, memang berhias lawa, completelah raja sehari ni nya package. Food sedap, majlis pun dirai ramai, once again, congratulations Lyn! Love you.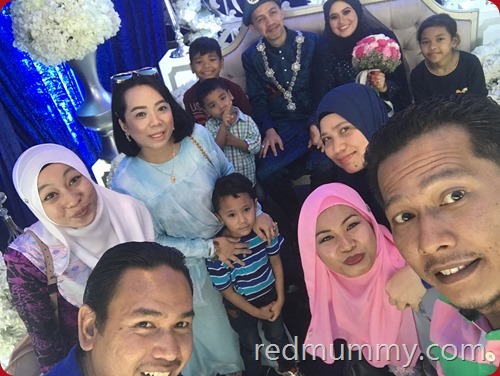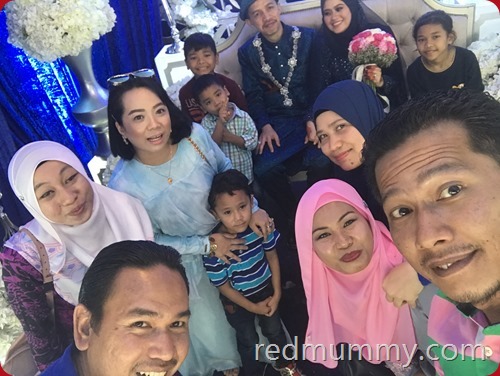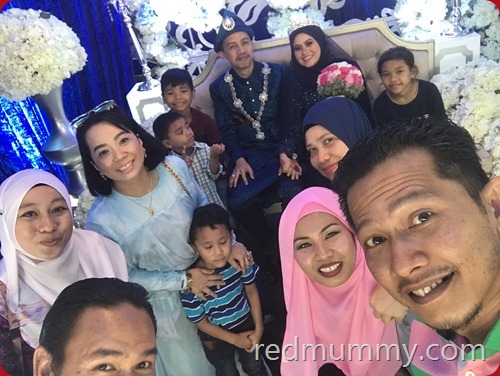 wefie with pengantin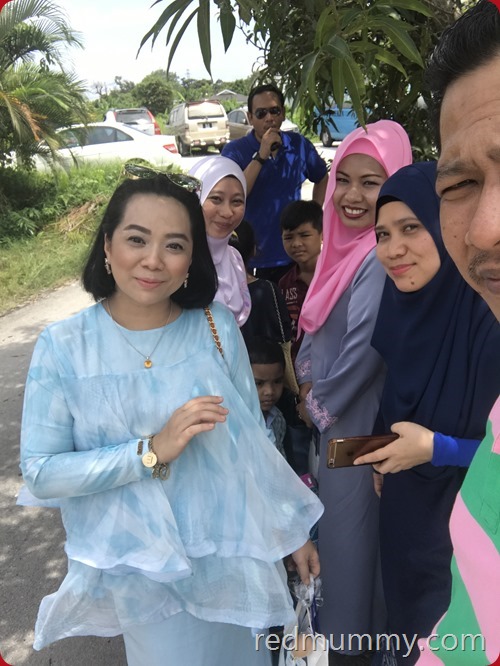 us sebelum balik dan bawa haluan memasing….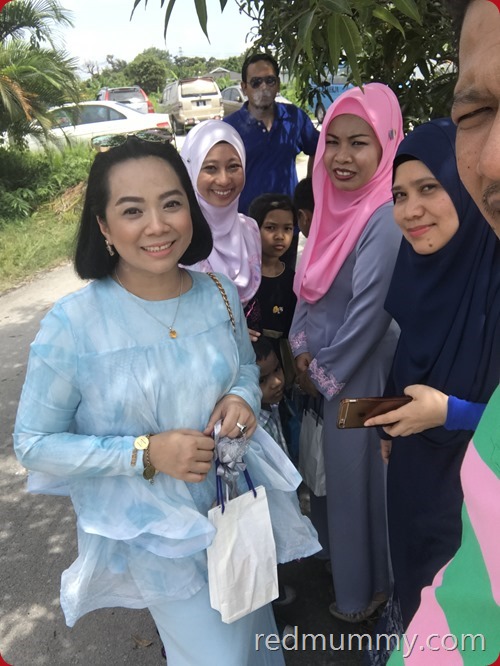 up satu lagik….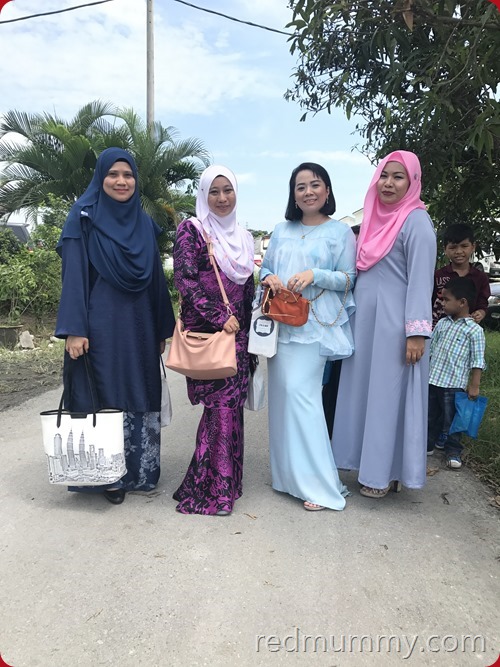 the bebinis…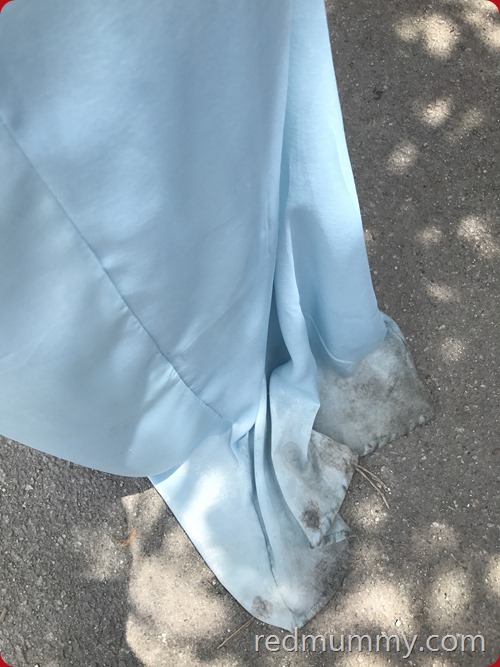 dan hadiah dari wedding Lyn hahahaha….
kain aku ni fishtale nya konsep kain, aku dah pakai heels dah lipat 3,4 pun pinggangnya masih gak dia cuci lantai so eh lantaklah  ko situ…malas nak layan. But no hal, balik tu basuh je kain tuh lam w/machine, elok molek balik tak kotor dah. I bought this set from the Hijabista, part of the baju raya yang melambak blom berpakai lagik.
Sib baik boleh ilang, else ada yang beli pakai buang plakkan….
Anyway, congrats dan tahniah Lyn and Man. Semoga perkahwinan berharga ini kekal ke akhir hayat bersama senyum tawa anak-anak. Amin
Comment:
3