Oct 11 2017 Wednesday, 8:00 am
Sembang makeup and sikit2 on the purses yeah….
not envy of purple? but try jelah, mana tau sesuai ngan muka gak. Hari tu aku pakai purple lipstick ni (menebeng kat Sephora la mana laik) and matched sket ngan my earrings and the top. Semua yang DM setuju dengan colour ni…but of cos aku tak beli coz keberangkalian aku untuk pakai kaler ni adalah jarang jarang ya hamat, so memang takkan beli lah.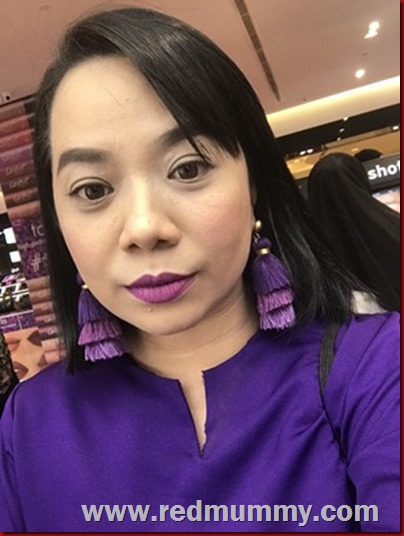 move on pulak tengok the purses. Aku ni dah berbulan bulan bulan makan tahun nakkan new purse. Kisahnya masa puasa arituh dalam hujan lebat pi bazar ramadhan (it was first ramadhan kena pi bazar), tak bawak payung hapa dengan tangah penuh barang hamik kena hujan lebat, my Chanel purse basah kuyup yang sampai mengembang. So dengan itu tak sedap dah pakai lepas tuh. So for months aku dok pakai another purse – the Prada haighhhhh…kocik tak cam Chanel besau gedabak.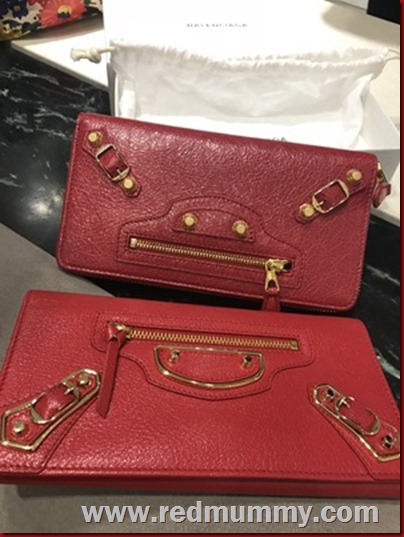 Last resort masa pi Pavi arituh, aku nak amik yang bawah Balenciaga nih but takde takde another piece, ini zipnya ketat. SA tu cakap dia boleh lilinkan  jadi lembut, of cos le aku tak nak, Balenciaga kot ko nak main gitu2 pulak repairnya. So tak beli…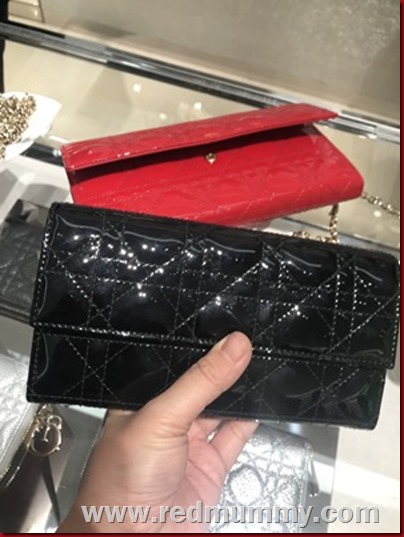 Dior yang asalnya aku nak amik sangat, tup2 dah naik harga!! baru a month ago harga lama dahlah tu yang size aku nak takde merah, ado black ni big size, dan harganya lagi melampau. So tak jadi gak….if yg medium size ada merah tu bolehlah pejam mata bayau je wpun baru je sebulan naik harga, coz it can fit my phone also bley buat clutch and sling, but it s a purse/ wallet. So no rezeki lagik.  Medium is RM3700, large tu lam RM4200 ke bape gitu lah…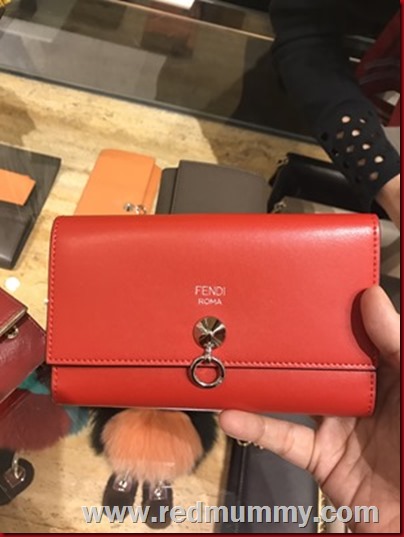 Fendi cinonit nih pulak beza ngan medium/large size adalah RM200…baik le amik yang besau kan, Tup2 takdak pulak merah….lagi drama. Tak hingin nak amik cinonit nih kalau dah beza ngan besau sangat ler 2 ratus sahaja. It was RM2200 kalau tak silap.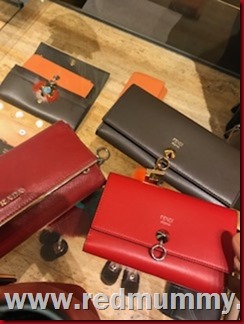 hah yang besau tu ada kaler grey tu jer lah….dah tentu ler my colour is red.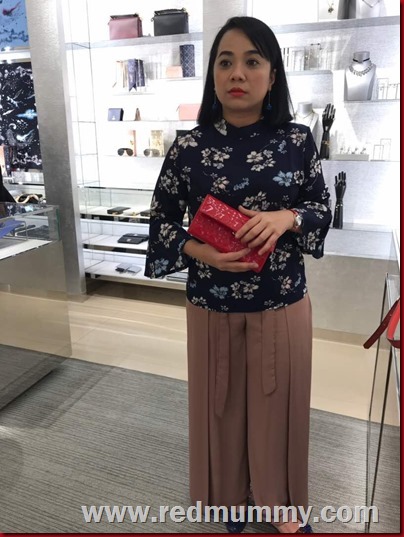 the dior purse/clutch but ni large size, orang nak medium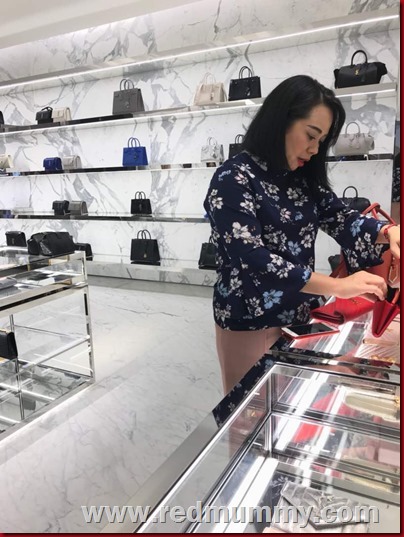 inside YSL…pun bih kurang sama je harga ngan lelain but tak leh nak fit phone. yang aku nak sangat mesti leh muat hp…jenis pemalas nak pegang hp kan…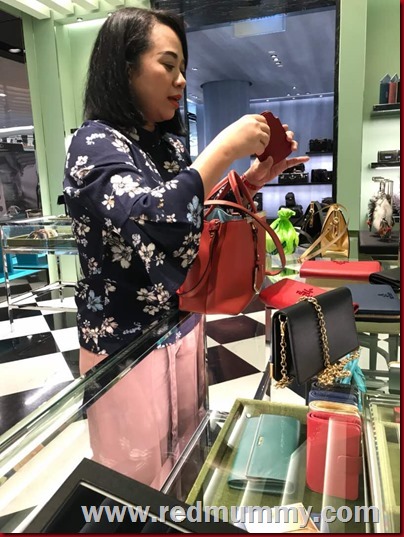 inside Prada, saje je tengok takkan amik pun coz I already have the Prada purse.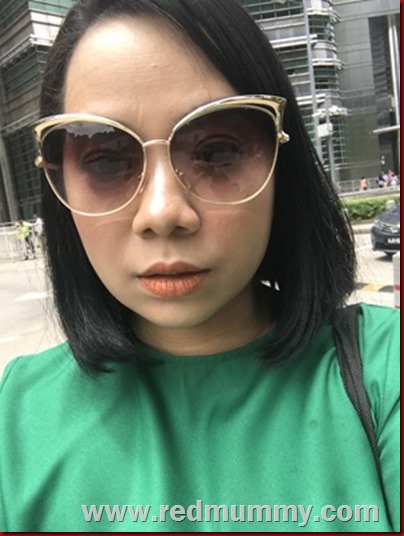 eh metallic Maybelline yang aku baru belli from US…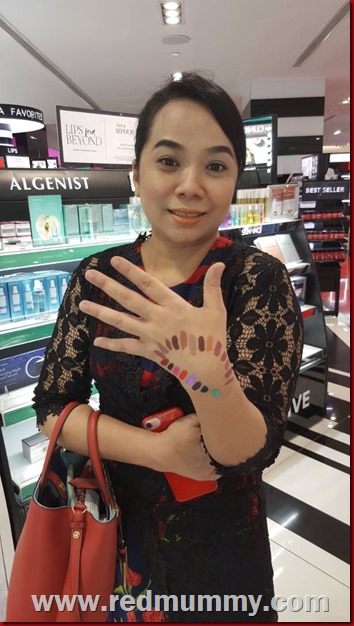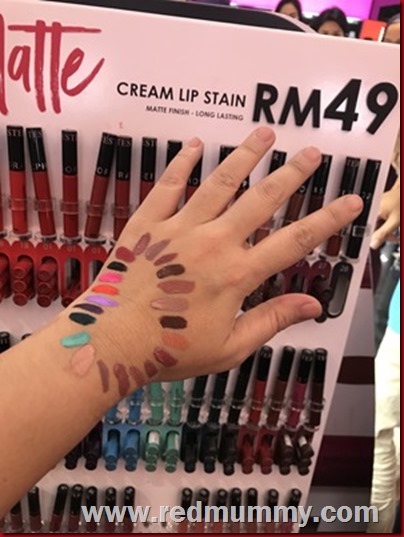 Sebagai penutupnya kita tried semua colourss of Lip Stain of Sephora. I love this stain one coz dia memang matte. Dah banyak colours dia aku repeat beli and pakai. In fact Sephora sale baru ni pun aku borong the same colour 2 ketui. Pahtuh aku amik Tarte's foundation and Makeup Forever's compact powder.
The purse penyudahnya tak amik hapa…tunggulah lagi next season or if Dior tu bawak gak yang aku nak, wpun katanya red colour tu dah tak bawak masuk, sabariah ler jawabnya.
La ni ngah week of #Mycybersale kan..melekat aku memalam ngan laptop crawling sana sini. Pokai sudah…
Comment:
4