Jun 25 2018 Monday, 1:30 pm
Salam Syawal semua
Sblm i menyembang on the raya bagai, kisah sedih segala, tak yah nak ada mood sangat kat situ. Kita sembang dulu pasal this nice resort. Tasik Villa International Resort. Read: with private pool!!
Skang ni akak memang lelelevel carik hotel resort yang ada private poollah. Senang nak jaga aurat anak2 bagai.  So back down from Melaka, I stopped by kat PD.
Selain dari timeline dok kata Melaka KL sangat jemmmmmmmmmmmmmmm, akak pun letih gak driving dengan panasnya, tak pakai shades sngat, dengan tak cukup tidur malam sblmnya (dan malam2 sebelumnya) so sebab tu lah benti kejap kat Teluk Kemang. But tak de lah nak soping mengkuang bersungguh coz bila dah Zeeshan nampak the playground, terus kitorg stuck kat situ bertiga, takleh nak gerak ke mana coz he wins. Kena la kita tunggu teman dia.
Masa tu lah aku pun buat LIVE IG and beborak bagai ngan nitizens my fans my followers dapatlah idea untuk duduk kat Tasik Villa di Lukut Negeri Sembilan just 25 minutes from PD.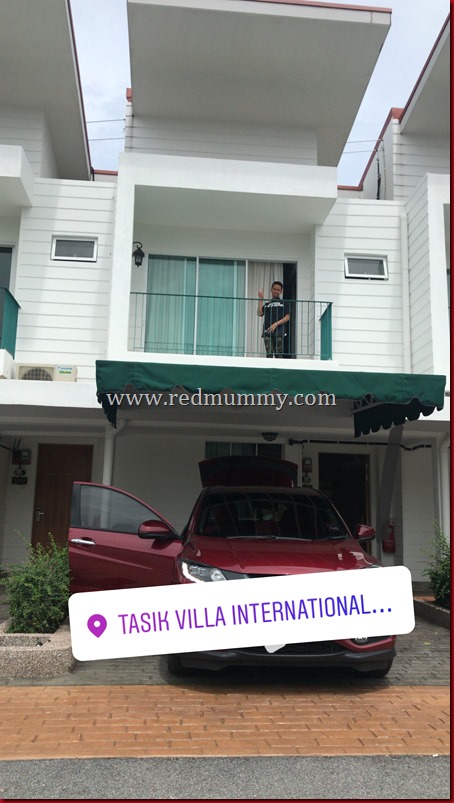 i made an on phone's booking and terus zass ke Lukut.
The resort is very niceeeeeeeeeeee, just bukak last Dec (2017). Boleh je google Tasik Villa Resort International and check out sendiri. So kita pilih family villa, mostly memang kalau ada anak dok sini lah, unless couple villa depan pool/tasik. tu takde private pool. Sonoklah the kids pasai ada private pool.
This is the entrance of our villa, memang dia macam pesen double storey, the rooms kat atas but hall living kitchen and pool ada di bawah.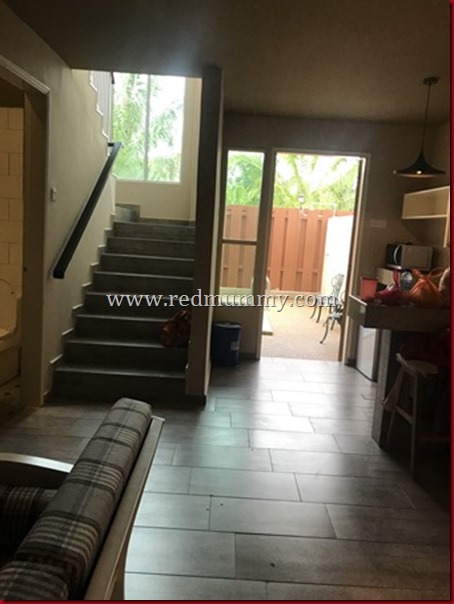 Memasuk bukak pintu, nampak this view lah. Pintu belakang tu aku saja bukak nak bagi nampak itu hala ke private poolnya. Tangga untuk naik atas. Kat bawah ni ada  kitchen and the tv hall bagai, also toilet.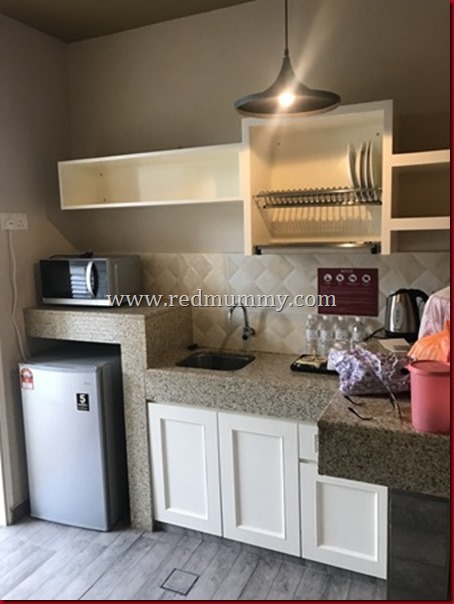 Nak memasak tak bolehlah, but just nice lah for 1 nite stay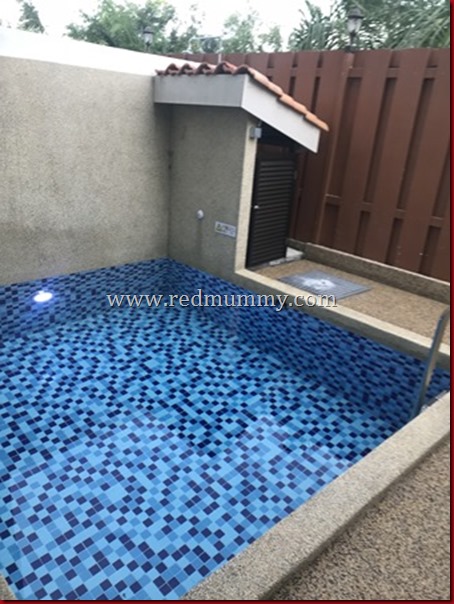 ini yang jadi kegilaan anak2 aku hah!
terjun tiruk memasing pastuh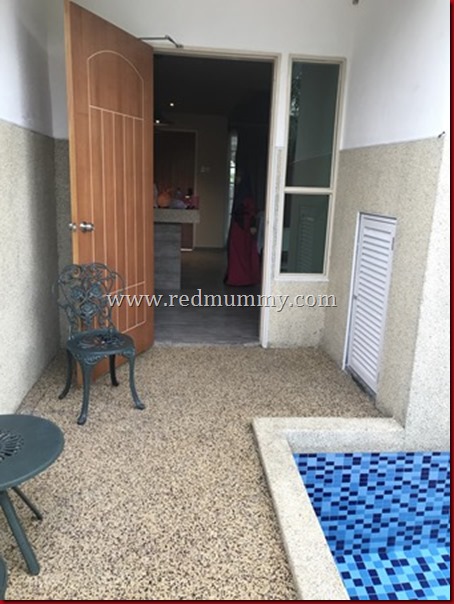 it s very privacy, orang atas kiri kanan tak nampak, aku je yang nampak bila aku berdiri kat tangga atas my villa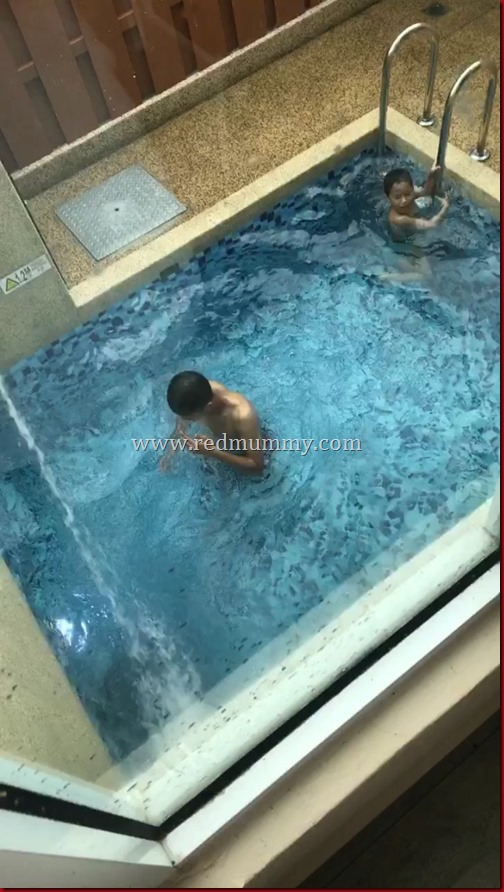 From the where i stand kat tangga villa…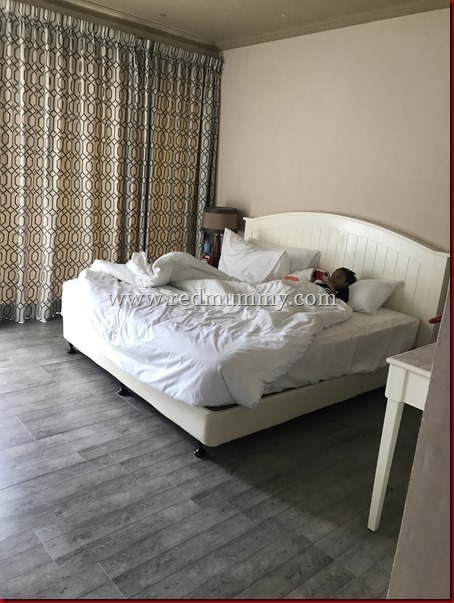 main bedroom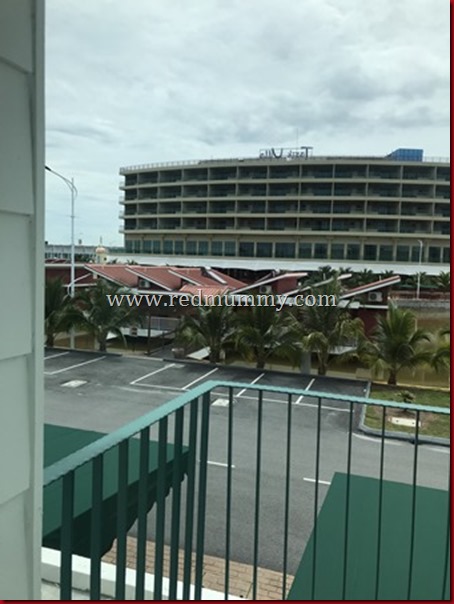 view from my room the balcony, facing the main swimming pool. ada villas for couples dedepan tuh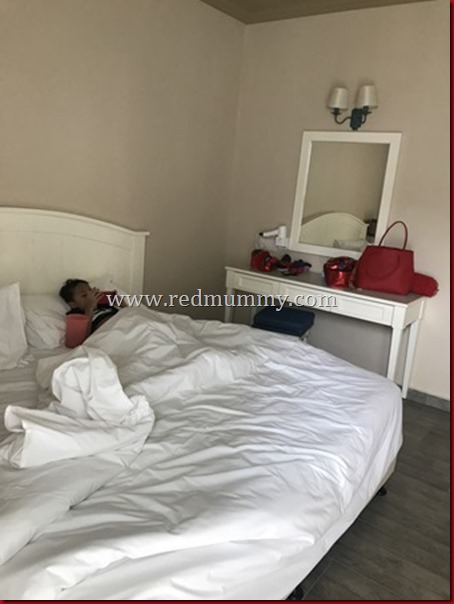 main room lagik…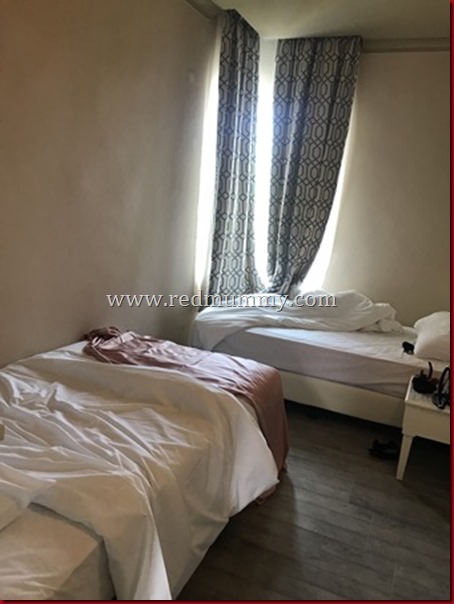 2nd room, ada 2 single beds
so kat atas ada 1 bathroom 1 toilet, itu kena share2 la and takde pintu between main bedroom ngan bilik 2 single bedrooms nih, so kalau makpak nak berjimak segala bagai, if anak ko dah bebesau, lupakanlah niat tu yek.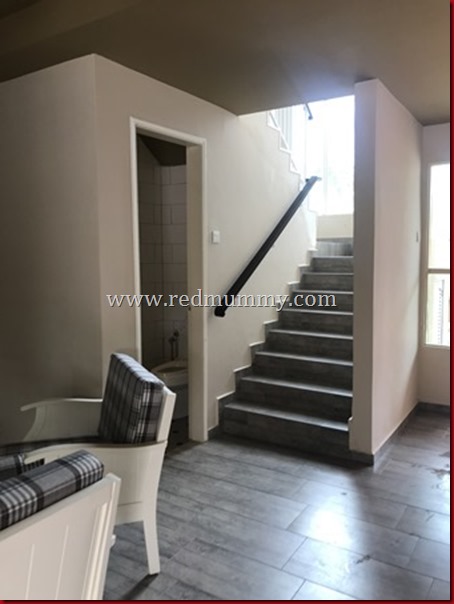 tangga naik ke atas from the hall kitchen bawah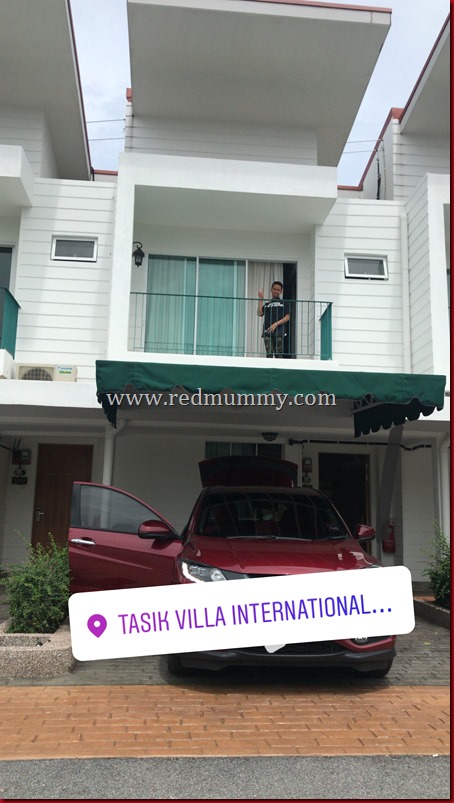 we like this place and insyallah akan kembali lagik.
kalau korang berdua laki bini, kena amik couple villa but tu takde private pool, boleh je opt ngan family villa ni so bazir je lah satu bilik lagi tu takde orang pakai but bolehlah berenang kuak lentang berduaan sahaja. Breakfast pun included lam RM416.25 tuh gak. Kalau weekend is RM600+. Ni rate masa ai pergi on weekdays.
Makan around senang, takde private beach, but nak ke PD semula lam 24min gak. Nak balik KL pun dah dekat sejam jer.
Cuma sebab dia 2 tingkat, haish, umah skang pun ko pemalas nak turun naik, so nak turun naik ni lagi pun sama je pesennya hahahaha…
dah sapa buat open house? Meh invite la Kak Red.
Comment:
6