Mar 29 2017 Wednesday, 8:00 am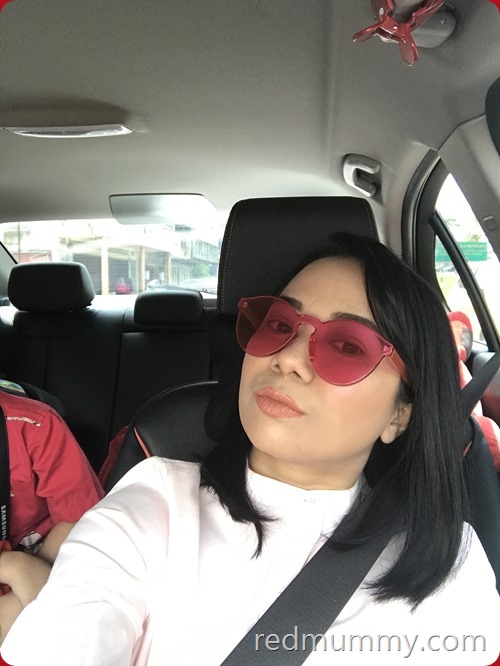 everybody is sleeping at the back, aku banyak buat igstories tu yang tak heran sangat nak amik gambar. Ni je lah ada gambar aku sekeping hahahaha….pemaleh btol la nih. IGstories lagi best.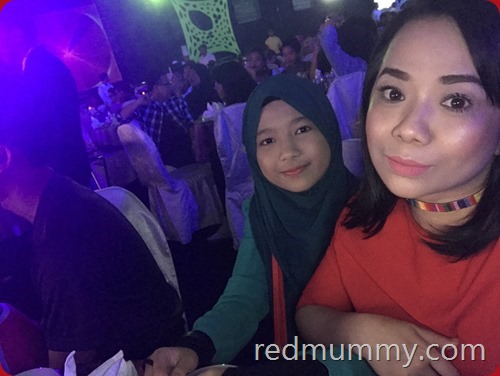 dinner on the first night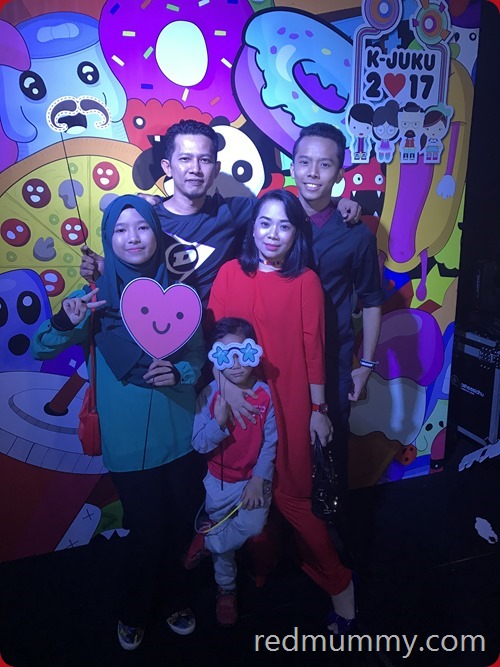 first family photo of the night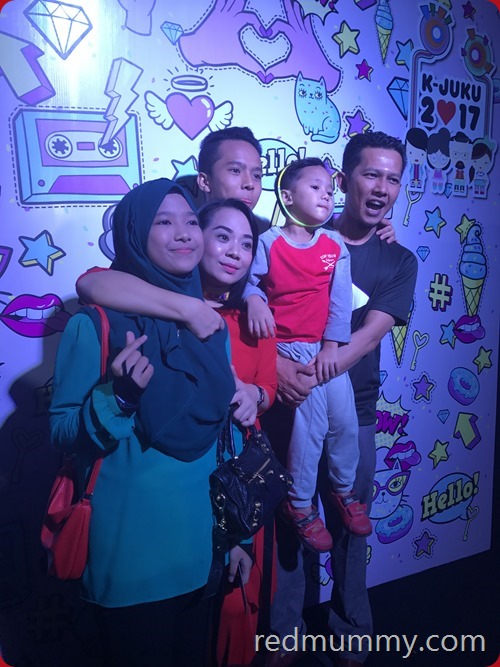 janji highlight mak korang meletup 🙂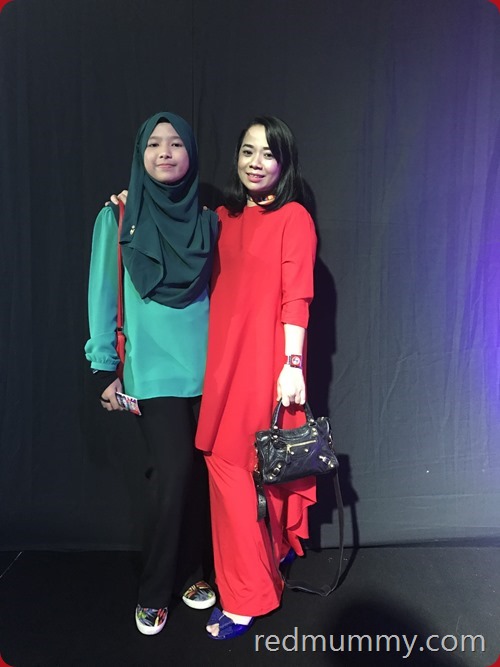 daughter hasnt beat my height…..YET
but baju seluar dia pakai mostly skang semua harta karun aku, dah memang jadi hak mutlak dia.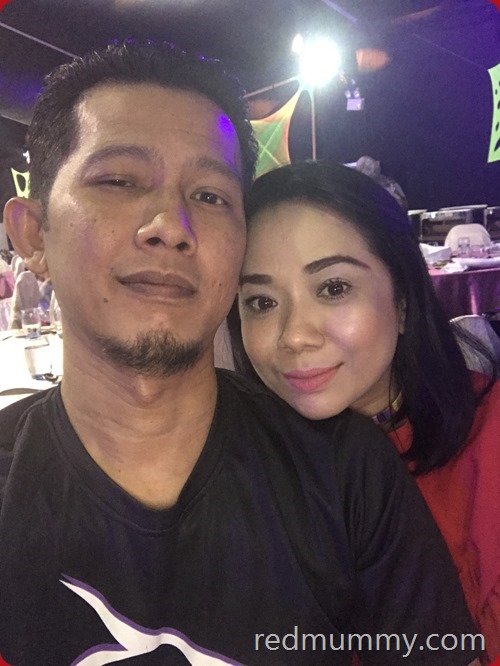 husband aku nya uban dah beranak pinak tapi muka tetap nampak muda…eh bininya pun sama gak masih lagi nampak muda yek. kawan2 sekolah abang kakak dok tanya 'ye ke mak kau tuh, macam sister jer' ngeh….citer benar sangat nih.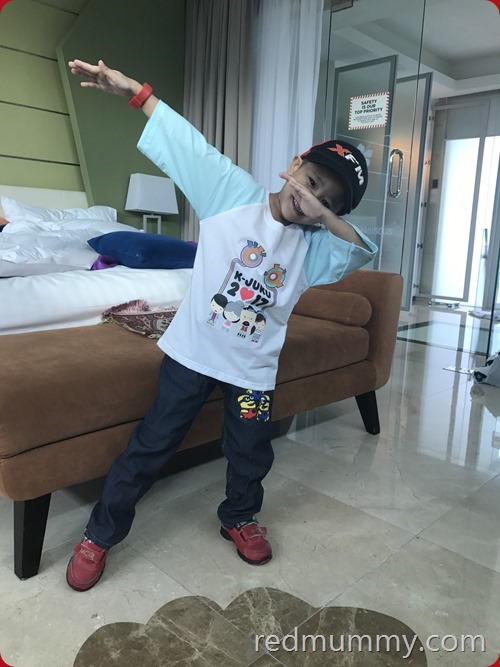 budak yang belajar bergambar cenggini, dari sekolahnya hiks….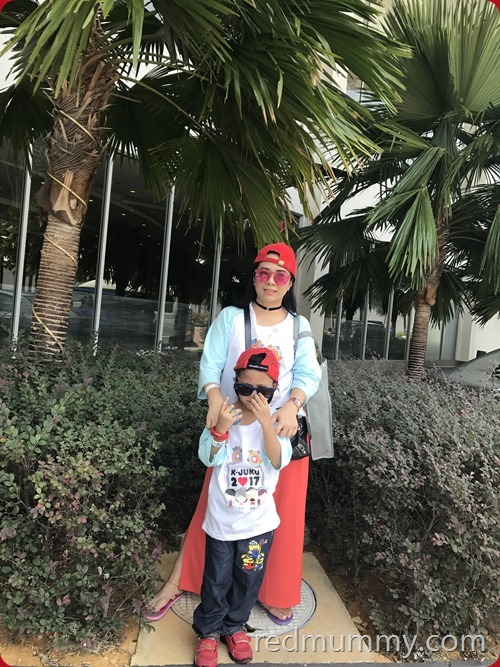 panas boliang, tapi topi ni aku tak tau le apaknya ke abang yang pakai sampai sudah kena dok kat pala aku….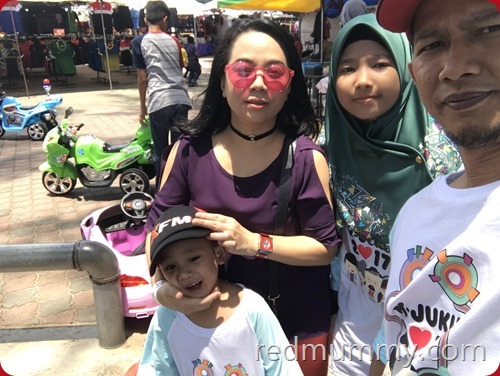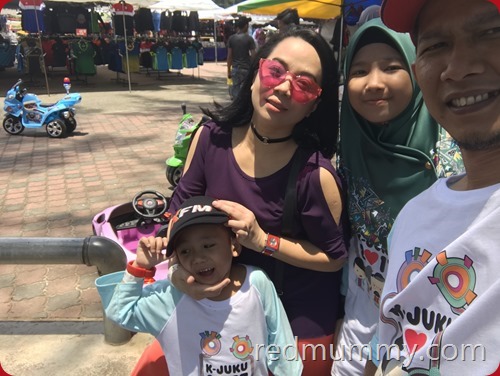 begini punya susah nak amik gambar ngan Zeeshan. aku tukar baju lam kereta…dan kami dok kejap 4 beranak di Teluk Kemang. No abang, coz dia kalau dah during family retreat memang manjang melekat lepak ngan kawan2 dia jer…budak ngah meningkat remaja kan. apa barang berkepit ngan mak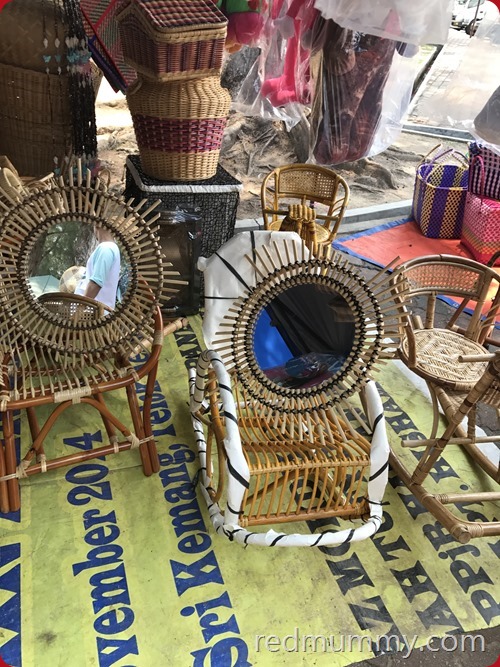 banyak barang2  jualan di Teluk Kemang yang ngebest2 but aku leleh air liur je tengok coz aku tak mampu lerr nak beli dengan bonet yang tengah padat. Bonet dah penuh barang dengan 5 hari nya away, so  memang takkan muat lah bagak2 macam nih…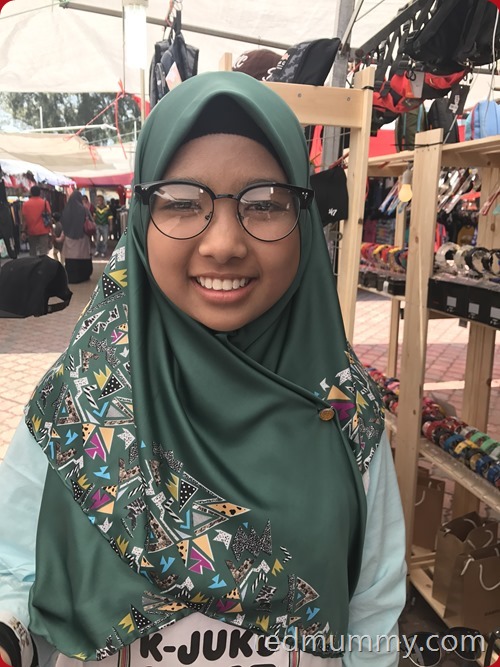 but untuk bebenda kecik masih boleh diborong. Macam kakak teringin nak ada spek cap ayam nih, she tried a few…so tengok mana yang sesuai ngan mukanya lah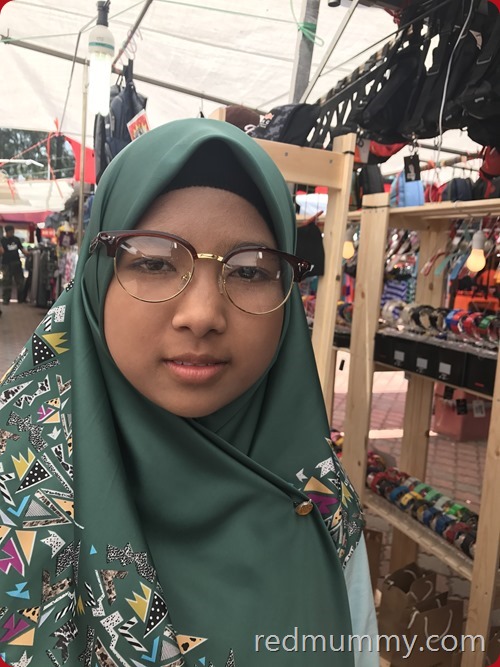 so the cikgu sangat ko kak oiiii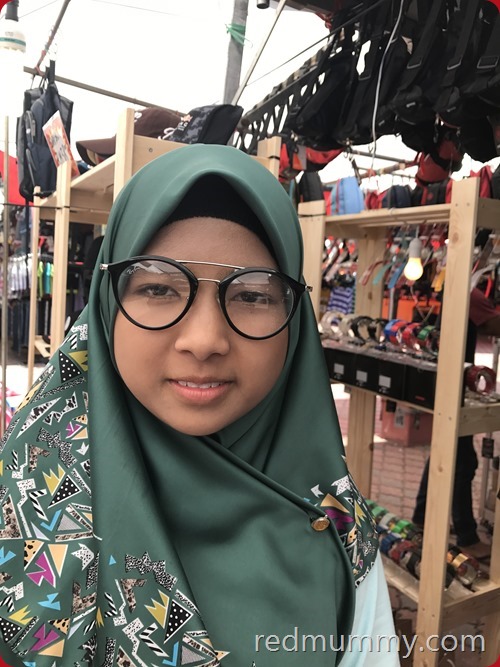 ini lagi outttt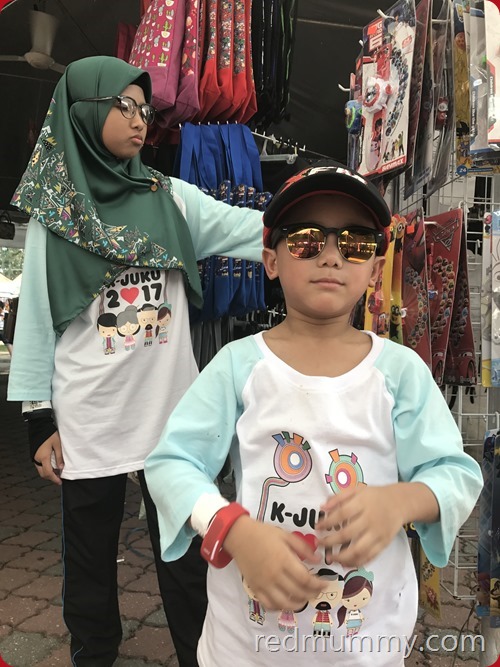 for Zeeshan pun sama sebat. alah satu tuh RM15 jer, so sorang satu dapat. Since abang takdak, nothing for him. Dah pastuh abang bengang tak dpt berjoli soping sama sini, ater….ajak suh ikut ko dok busy ngan gang2 ko…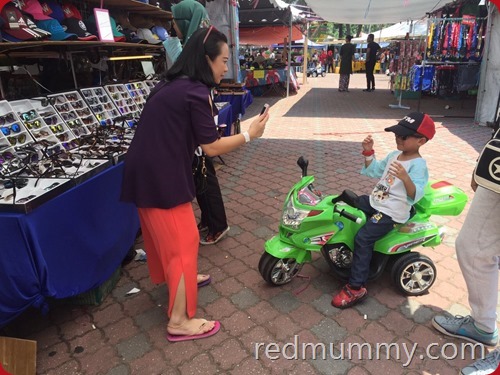 Budak kecik ni ngah naik motor pusing situ, so dapat je shades baru terus dia blah ngan motornya. Asalnya dia pakai shades abangnya (yang asalnya pun aku punya gak) so agak besarlah kan. Jadi kat sini ada le size budak kecik cam dia, bahagia ler dia, siang malam dok pakai heh.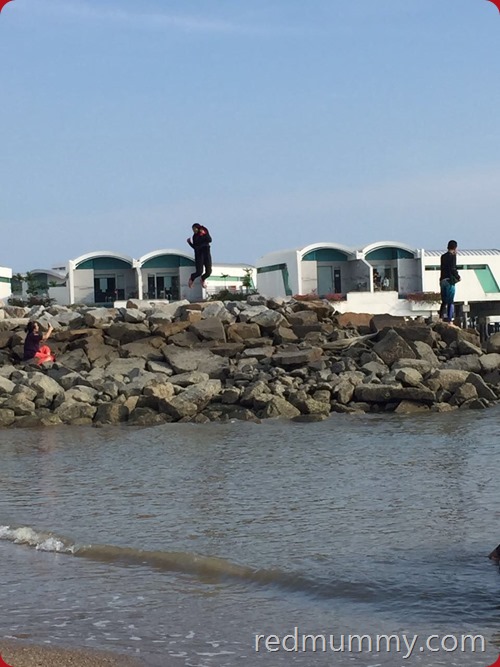 ini pun kerojer mak nya gak…jadi photographer for kakak. abangnya tu belah kanan if korang nampak ngah ngan the boys gak, but tak join pun langsung kami anak beranak. abang is bz yer… apaknya pulak teman Zeeshan main pasir pantai (pun gambar ni snapped by si apak nya ler).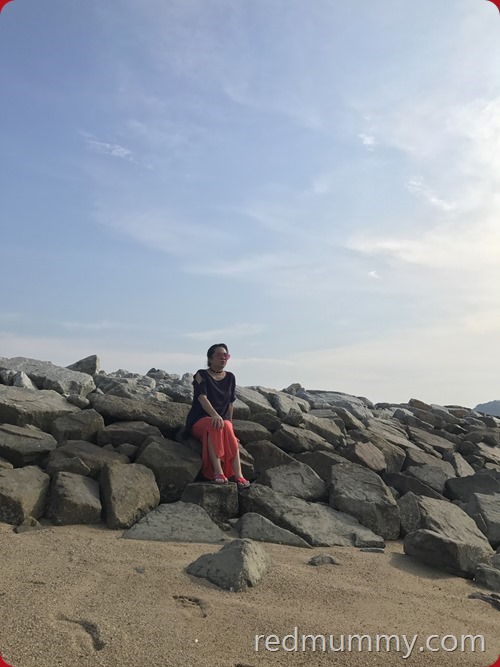 pepetang tu aku ngan the friends melepak kat tepi beach of Lexis PD, bergambar and video bagai – segan plak nak letak gambar reramai kami hahahaha….so gambar aku sorang cukuplah. Kang depa tak suka pulak aku letak gambar depa sini so jaga privacy, tak yah lah. (girls if korang nak, aku tempekkan kat sini)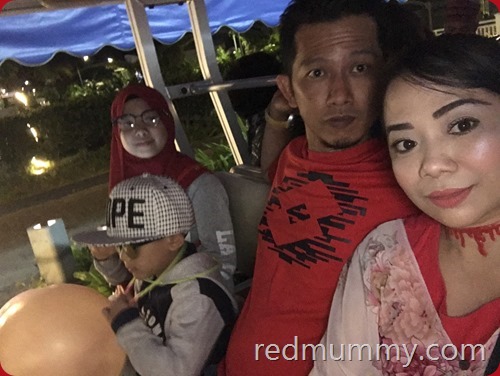 our 2nd nite, pas dinner. pun kami berempat but meja sebelah full of the boys, abang and the gang. Cuma dia balik ke bilik hotel pun masa midnite. tu yang aku cakap kalau retreat, memang kami berempat jer, abang manjang takde, nak amik gambar berlima pun payah…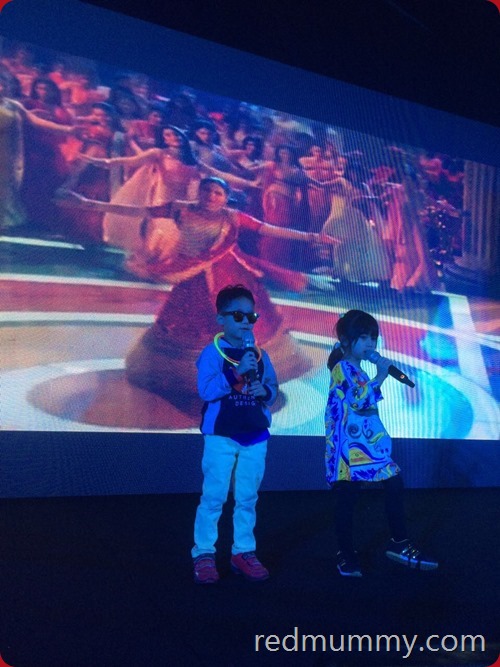 Zeeshan and Zulaikha naik stage malam tuh, performed Bole Chudiyan! Depa berdua mana ler kenal sangat each other (mak memasing memang ler bff). but kebetulan Zulaikha memang sedang asyik hafal lagu nih for her school's concert and Zeeshan pulak memang hafal banyakkkkkkkkkkkkkk lagu hindustan. You know why coz sejak sebelum diwali last year kerja aku asyik pasang lagu industan jer, so banyak movies hindis and lagu2 hot hindis tu aku pasang begitu jer sambil masak sambil buat keje rumah, so Zeeshan hafal! kuat betul memory budak nih. Not just this song, lots of hindi songs Zeeshan can nyanyi, dengan sebutan yang sangat tepat pulak tu. Kita yang tua bana ni pun susah nak hafal lagu2 hindis kan. So that s why we both (me and my bff) decided to send them off to the stage to perform. Good job kids!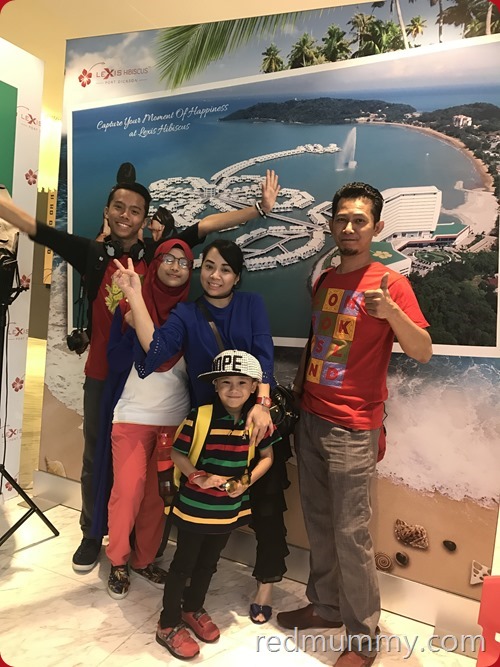 That s the end of our 2 nites and 3 days at the Lexis PD, thank you Mama K. Kemudiannya kami terus ke Legoland, tu pasal aku tak leh bershopping sangat, sampai kat Johor, terus carik laundry dulu, settledkan all the kain baju 3 hari yang dari PD.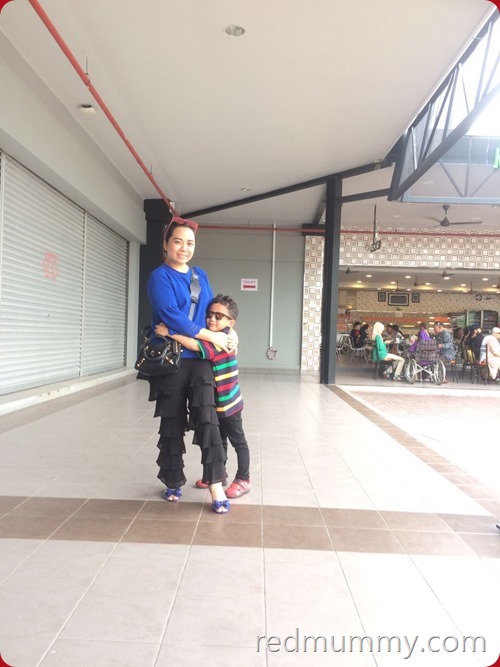 kat Anjung tu kita makan kat mamak belakang gambar nih….my magnet is always with me of cos, but ada cerita hilangnya Zeeshan for over 30minutes….huh, will come back to that.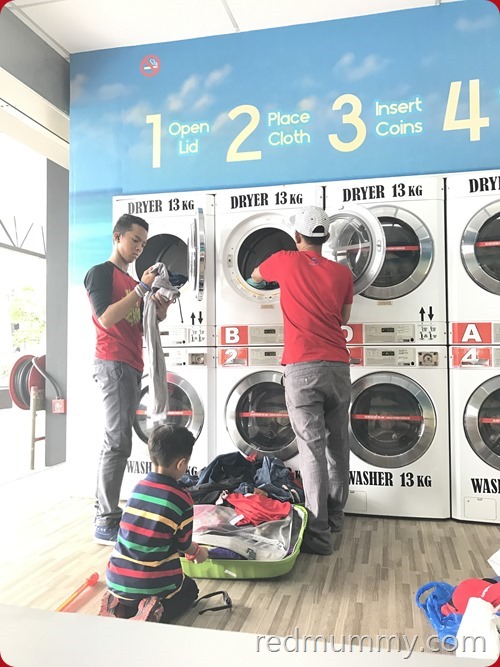 the laundry ni kita buat lam sejam lebih gak kat Anjung, Nusajaya tuh, diuruskan by the boys. but sampai kat Legoland hotel, aku rombak balik, cos ada 7,8 lai yang lembab dan jugak the kain baju tu depa cecampak jerr. so aku suh abang kakak rolled up  kan balik, jadi boleh spacious sket tempat.
There you go our cuti2 pendek, one is in PD and pastu terus ke Legoland. Memang bersambung2 ler cuti.
But i need to come back la to PD, tu kat Teluk Kemang tuh. Terbayang2 lagi aku ngan barang2 jualannya yang meleleh aku tak dapat beli. kena buat day trip, untuk semata2 menyopping situ. Heh leh letak kat Red House hoh all stuff tuh…
Comment:
5