Jun 17 2016 Friday, 8:00 am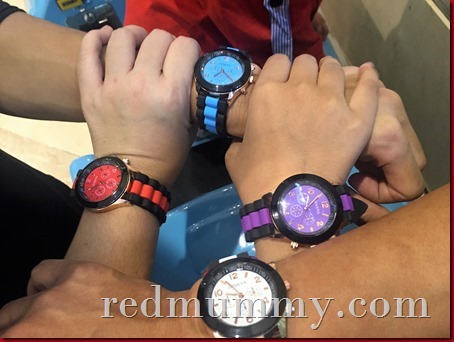 sepesen brand, warna berbeza. Got one more in dark blue but hilang dek anak bujang sulong aku tuh. So since Zeeshan is still tangan kecik so takde le jam for him hehehhee
Malam tu kita pakai sesama, I am sure boleh guess le mana satu tangan aku pun hahaha….no high end brand but the smile to our family specially for the kids coz tengok the parents pun into pakai jam sama macam depa is priceless. Jam abang kakak pun actually semua nih hiks…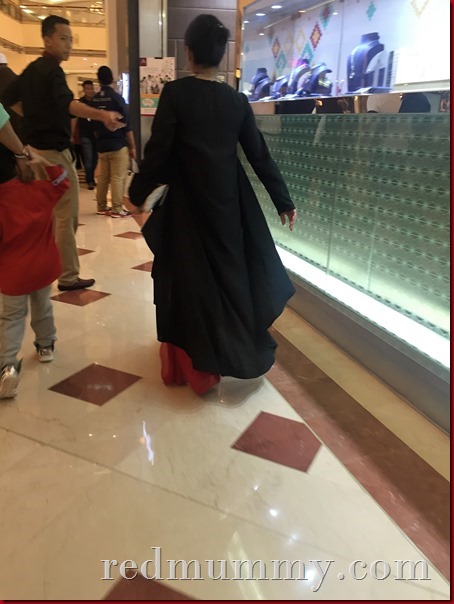 well ok akak nak cite le ni baju meletop konon nak pakai raya tapi dah pakai sarung kat Casa Ombak arituh. So jadinya akak tengok baju ni kat Isetan nun, harganya memang le mahal but because I tak explore my eyes to other social medias jadi padahnya di situ. Dah lepas beli baru tetengok online market jual, hishh, sakitnya hati aku.
So this fishtail baju kononnya ok ler akak beli tengok cam cantik le sangatkan. Harganya when i paid for it was RM189 but i utilised my vouchers so i guna my cash about RM60 macam tu lah. Lelain sume vouchers.
Then konon nak pakai at one of the rayas le kan, but malamnya, akak scroll scroll itu ig, aku tengok eh melambakkkkkkkkkkkkknya orang jual, siap dengan kain pulak tu. Akak beli just the top without kain suor bagai tau.
Depa pulak jual from the price range of RM120-135! gamaknya kalau kat luar ada yang below RM100 kot hishh…sakitnya hati ku disiniiii.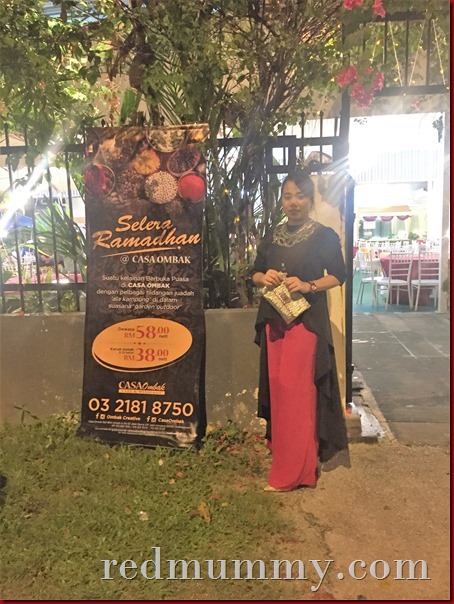 so because of that I decided to pakai for Casa Ombak event. Jadi tak yah pakai raya so orang yang beli2 tu konon nak pakai masa raya tu, dah rugi gak ler coz ai is dah pakai dulu muahahahah. Sakit hati punya pasal bayau RM189 gitu kan.
Jadi takper, ruginya sebab bayar mahal, but untungnya aku dah pakai dulu posing2 sebelum orang lain dok sibuk pakai for raya. Kehkehkeh….ai is so brilliant (walaupunnnnnnnnnnnnnn…..)
Comment:
4