Apr 5 2017 Wednesday, 9:00 am
.
.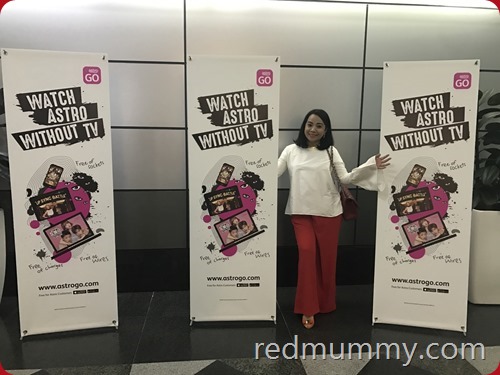 Yes, you heard it right! Tonton Astro tanpa TV secara PERCUMA!
Semua pelanggan Astro akan dapat menonton saluran-saluran di Astro secara PERCUMA dengan hanya menggunakan aplikasi mudah alih Astro Go yang sebelum ini dikenali sebagai Astro on the Go.
Astro on the Go ni memang dah lama la Akak guna, memang dah jadi favourite apps kat mobile Akak pun 🙂
Tapi kalau korang nak tau, yang bagusnya, aplikasi baru Astro GO ni telah dipertingkatkan dari segi antara mukanya di mana ianya lebih kemas, teratur dan lebih bersifat intuitif ditambah pula dimuatkan dengan kandungan yang lebih relevan dan boleh disesuaikan mengikut citarasa setiap individu.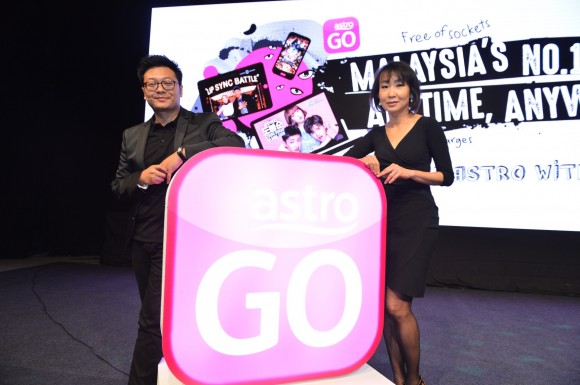 From the left, Ridhuan Sidek, Vice President of Digital Products and Liew Swee Lin, Chief Commercial Officer of Astro, orang kuat di belakang Astro GO
Apa yang Akak paling suka pasal the new Astro GO ini ialah salah satu featurenya yang best sangat ialah Download2GO. Akak kan selalu travelling, even baru-baru ni pergi roadtrip 5 hari sampai ke JB, so kebiasaannya dengan menggunakan Download2GO, Akak siap-siap download programs Astro kegemaran Zeeshan so dia boleh layan semasa dalam kereta or even during our stay in the hotel dari iPad dia. Korang tau la kan, budak-budak bila jalan lama-lama jauh pulak tu depa quite cranky tak senang duduk dalam kereta, so Akak bukakkan Astro GO bagi dia tengok ha aman la sket 🙂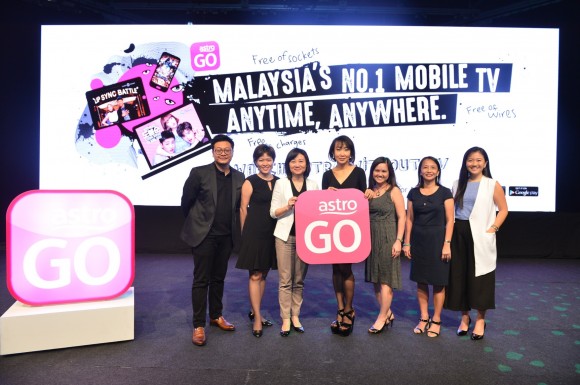 From left Ridhuan Sidek, Gan Ling Sze, Rosanne lo, Liew Swee Lin, Charmaine Kwan, Tina Tong and Alexa semasa pelancaran Astro GO
Lagipun kita sekarangkan zaman mudah alih, semua benda berada di hujung jari jer, semua benda boleh dilakukan hanya menggunakan mobile device. Begitu juga Astro Go ni.
Memang korang kena try, boleh download secara PERCUMA aplikasi Astro GO ini melalui App Store ataupun Google Play. Alternatively, boleh juga mengakses Astro GO dari web di http://www.astrogo.com/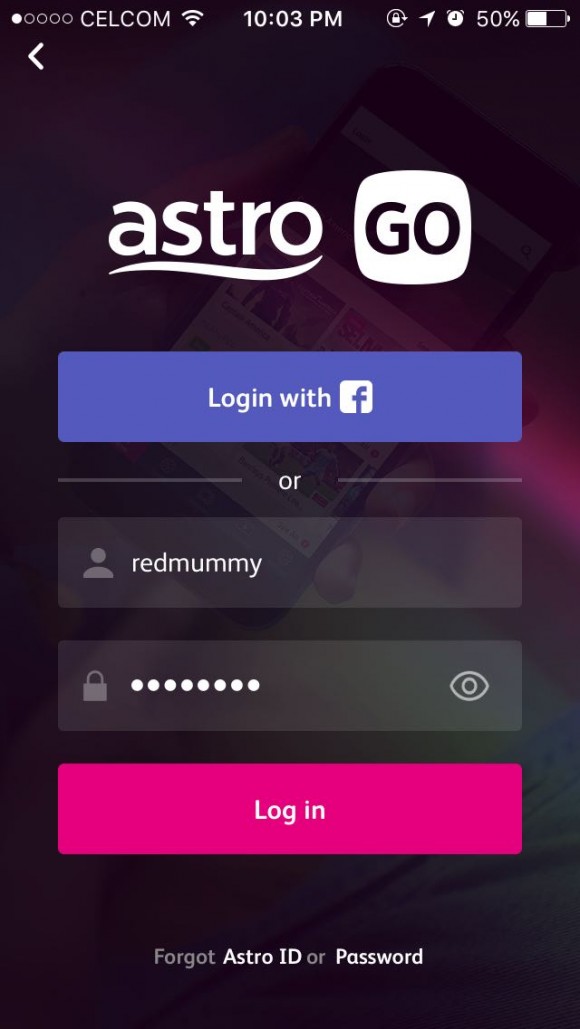 Akak dah download, dah pakai dah pung 🙂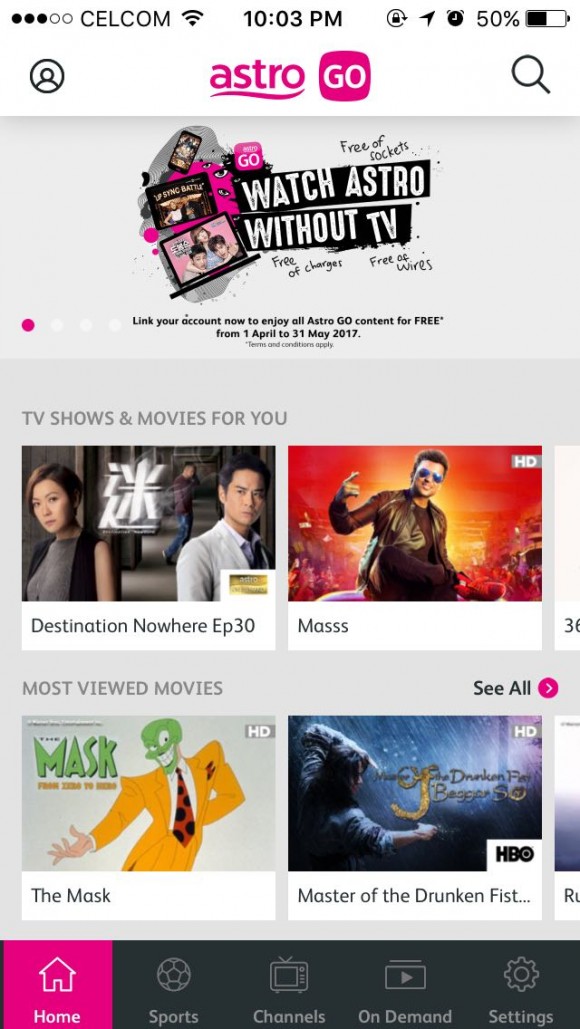 Lagi satu nak kabo kat korang, ada Saluran Baru Eksklusif di Astro GO dan salah satunya ialah K-PLUS untuk peminat tegar drama siri Korea! Ha kalau nak tau anak dara Akak si Kakak tu memanglah peminat tegar cerita-cerita Korea ni, tapi sian dia maklumlah kan sekarang dia duk asrama so banyak lah episode dia dah ketinggalan. TAPI bila dia tau ada K-PLUS kat Astro GO ni, so bila time kitaorang datang melawat dia kat hostel, sempat lah dia tengok satu dua episode drama siri Korea dari Astro GO tu. Jadilah lepaskan gian orang cakap 🙂
Sekali sekala bagi la chance kat dia,  bagi dia lepas stress terperuk belajar jer kat asrama tu, tul tak?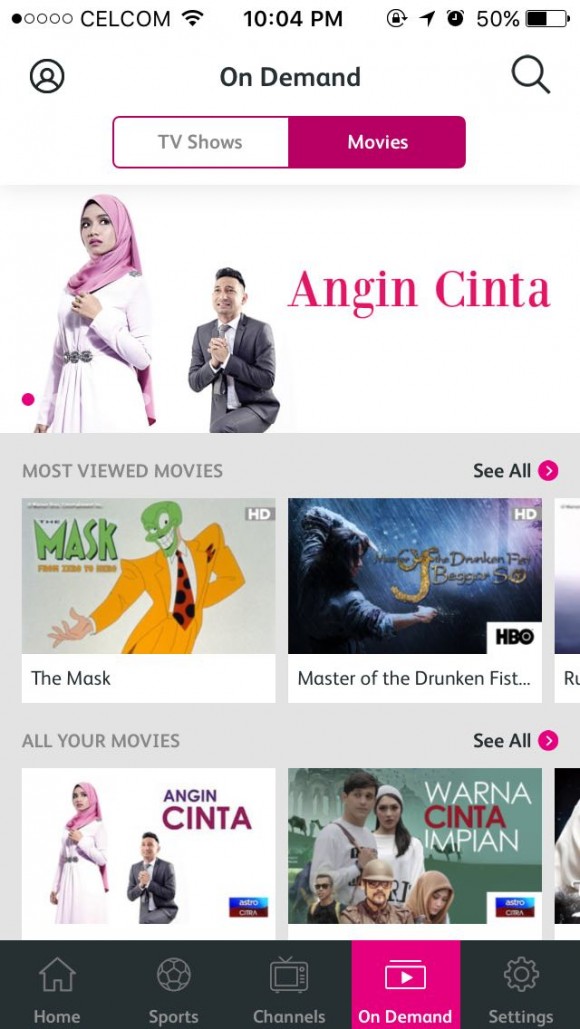 Kalau drama Melayu pulak, Akak anak beranak memang layan, tapi Hubby tak la. Kadang-kadang mana ada masa nak tengok, balik kerja kemas itu ini bagai dah nak masuk tidur! Tapi yang syoknya time nak tidur tu sambil baring-baring atas katil, bukak Astro GO jap layan drama Melayu hiks, pastu sekejapan anak-anak lain panjat katil nak tengok sesama. So it's become bonding time together with my kids berhimpit atas katil sibuk nak tau apa jadik dalam episode drama tu hahaha. Well it's actually was a good family moment too.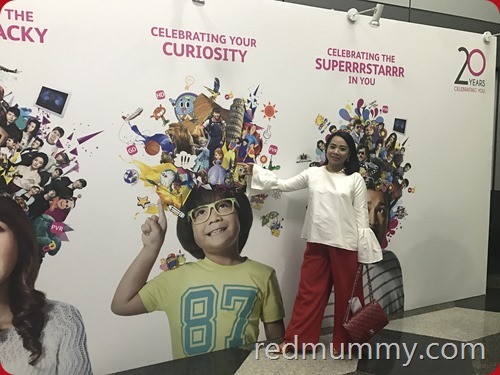 Personally memang convenient untuk Akak, sebab Akak boleh menonton di mana dan bila-bila masa sahaja. Korang kena cepatlah download ek, so dari 1 April sehingga 31 May 2017, selama 2 bulan semua pelanggan Astro yang telah mendaftar dan menghubungkan akaun Astro GO mereka, berpeluang menikmati tontonan PERCUMA untuk SEMUA saluran televisyen dan kandungan On Demand di Astro Go tanpa mengira pakej yang dilanggan. Ha memang untung sangatlah ni 🙂
Bukan pelanggan Astro pula, jangan gusar ataupun kecewa kerana korang juga boleh mendapat akses ke beberapa saluran Astro terpilih dengan memuat turun aplikasi Astro GO sepanjang tempoh di atas tadi.
Lebih menarik lagi, semua pelanggan Astro yang telah mendaftar dan menghubungkan akaun Astro GO mereka boleh menonton "La La Land", sebuah drama filem yang dibintangi Ryan Gosling dan Emma Stone secara percuma menerusi on demand bermula 25 April sehingga 31 May 2017. Uish dah kira menarik ni, filem baru tu!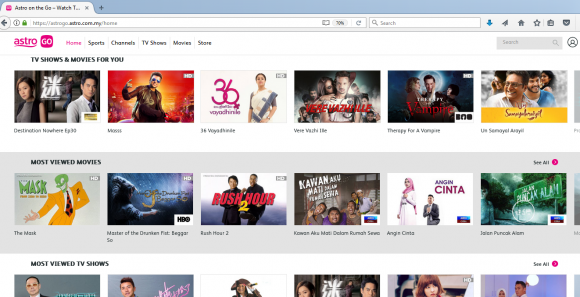 Astro Go via web – http://www.astrogo.com/
Tapi yang paling bagus sekali ialah no more fighting for the Astro remote control, or fighting nak tengok cerita apa. Maklumlah kan, my hubby memang nak layan English movies or sports channel, so yang lain-lain pulak ada cerita or programs lain nak tengok. Masing-masing ada favourite programs kan, I'm sure family korang pun sama, jadi Astro GO lah jadi penyelamat 🙂
So sorang boleh layan Astro dari TV, yang lain boleh layan Astro GO dari mobile devices or boleh juga dari web on PC. Masing-masing puas hati gitu dapat layan favourite programs masing-masing without fight gitu 🙂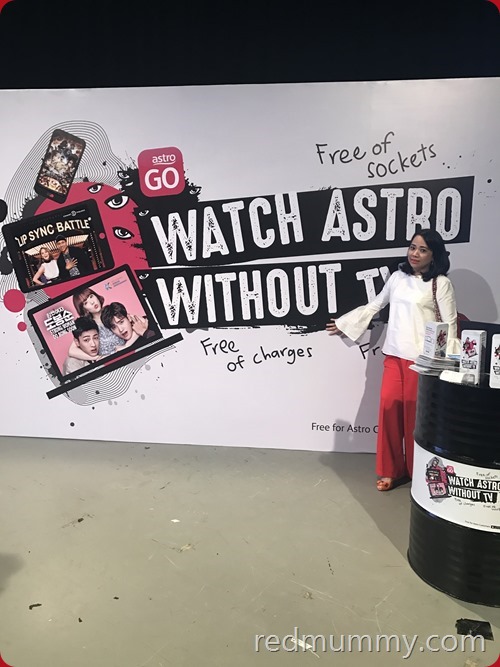 Selain daripada saluran baru dan kandungan on-demand yang terdapat di Astro Go, aplikasi ini turut menawarkan seleksi pilihan saluran Celestial Movies, Nickelodeon, DIVA, AXN, dan KIX serta bermacam-macam lagi.
Memang macam-macam pilihan dan channels ditawarkan, Akak dah siap landing on the bed ni nak layan citer La La Land pulak, so korang cepat-cepatlah download aplikasi Astro Go ni.
All in all, hari ini pelanggan Astro boleh menikmati lebih 71 linear channels, over 16,000 hours and 23,000 On-Demand titles dari Hollywood, Korea, Japan, China, Hong Kong and India melalui Astro GO, di mana dan bila-bila masa sahaja. Good job Astro!
Comment:
8