May 16 2018 Wednesday, 8:00 am
Assalamualaikum and Hello Parents Hello kids 🙂
Baby shark doo doo doo doo doo doo
Most of our kids, memang suka gilaaaaaa dengan lagu ni kan. Kalau korang ingat, Zeeshan memang tak suka lagu ni mula-mula. For him, it's meant for girls but all of sudden, last year he has to perform this song at his school with his friends. Terus berubah hati okay! Sambil mandi pun tak berhenti nyanyi baby shark doo doo doo doo doo doo.
Here's some info on this PINKFONG Baby Shark. Sebenarnya kan PINKFONG berasal dari South Korea. Diorang ada animated content untuk stimulate fun learning experience untuk kanak-kanak worldwide. Ada lebih 4ribu PINKFONG Songs, stories games and semua ni boleh download from the apps. The animated videos, live action learning videos, learning apps, buku and toys pun ada, selling worldwide pulak tu.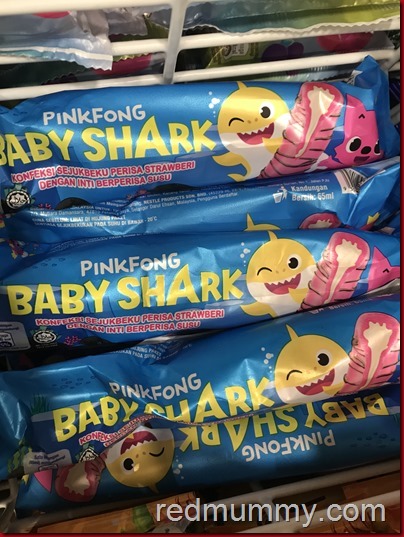 PINKFONG didn't just stop there. Good news to all kids, PINKFONG has come out with its new ice-cream and kini boleh didapati di kebanyakan kedai Malaysia bermula pada 16 April 2018.
Macam hari ni, Kak Red pergi dapatkan ice-cream Baby Shark ni di store MyNews. Ais krim ni berperisa strawberi dengan inti susu dengan taburan coklat pada sekitaran luar ais krim tersebut.
The PINKFONG Baby Shark Ice Cream is super delicious! Kids mungkin tak tahu about the PINKFONG baby shark ice cream, kepada semua ibubapa cepat belikan ais krim ni untuk anak-anak atau suruh mereka belikan dan cuba. Rugi kalua tak cuba sekarang. It's time for the kids to bait the shark 🙂
Sodap bakhang Pinkfong baby shark ice cream ni..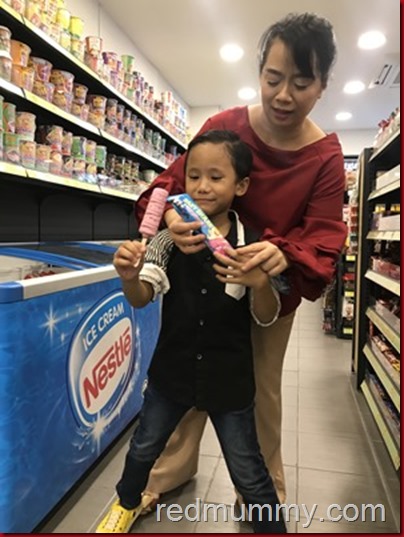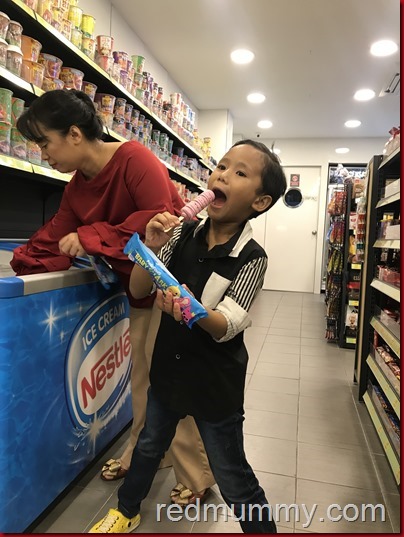 Jangan risau, harga Ais Krim PINKFONG Baby Shark ni sangat murah, RM1.90 sahajaaaaaaa, dan boleh di dapati di pelbagai kedai-kedai di seluruh negara!
Eh tak habis lagi, tu baru satu jer good news. Ada lagi satu hah.
Ada satu event tu kat High Street, One Utama where my kids really enjoyed themselves kat concert PINKFONG Baby Shark & Friends. Bukan setakat Zeeshan jer yang enjoy kat event, kakaknya pun join in the fun!
Of course, kita sekeluarga dapat jumpa dengan PINKFONG & Friends sambil makan the new, delicious and colourful of PINKFONG baby shark ice cream!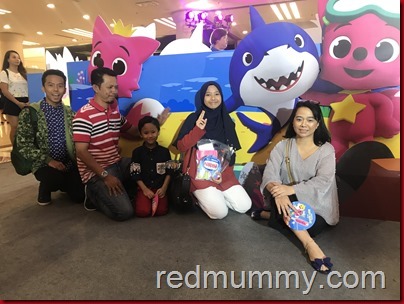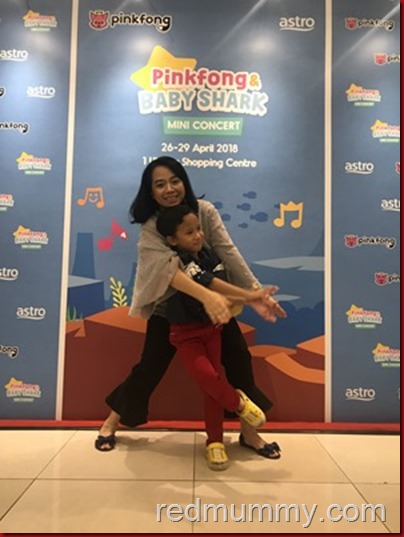 Ada lagi cerita terbaru! Kawan-kawan Kak Red baru saje share-kan lagu video baru dari PINKFONG – PINKFONG Ice Cream Dance Along Song!
https://www.youtube.com/watch?v=d3mlUjn8dsQ
#pinkfong #babyshark #babysharkicecream
Comment:
4